Can I introduce you to Razzle Dazzle? I've decided to just call her Dazzle for short.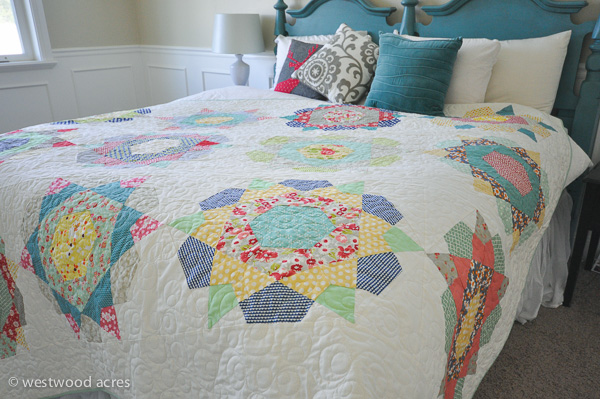 I may have just finished my favorite quilt. The theme for this week's Sewvivor challenge was hexagons. I love 60 degree angles. I've made quite a few hexagon quilts. This one has jumped to the top of my list of favorites. (If it's one of your favorites, too, would you mind popping over to family ever after and voting for me? I promise it will be the last time I beg ask)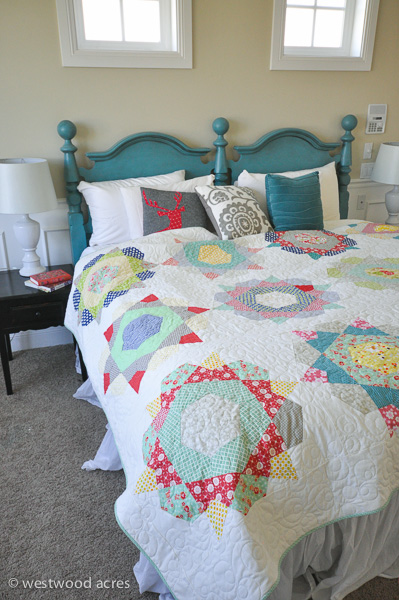 I was inspired by a few antique quilts I had seen pop up on pinterest. I started working on drawing up this pattern on Tuesday thinking I had 12 days to work on it. Imagine my surprise when I realized I only had 5! Yikes! I picked some favorite fabrics (quite a lot of Miss Kate mixed with Cotton and Steel's Splash basics bundle and a dash of yellow), and reworked the gorgeous base block into a king sized quilt that I'm excited to put into rotation on our bed.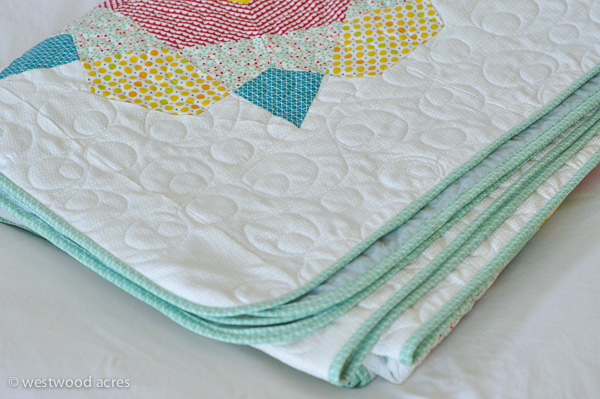 The corners of this quilt are rounded and I love this little finishing touch. I think that the slight curve balances out all of the pointy points and straight lines to give this quilt some flirty personality. And that minty binding makes my heart sing.
I quilted this on a neighbor's long arm with double loops all over. I had originally planned to do straight lines, but I was gently prodded by a friend to try something loopy and I think it turned out better than my imagination!
<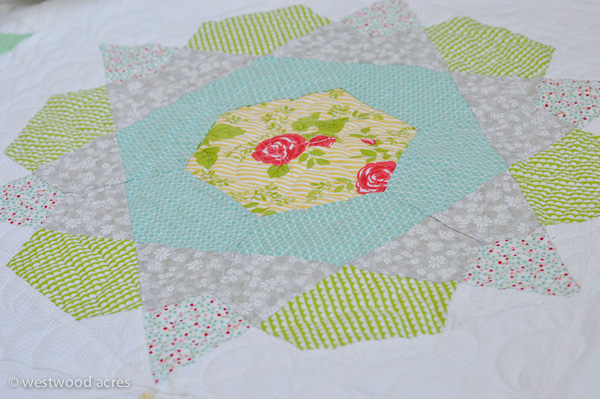 One of my goals for this quilt was to not let a singly block be made with fabric from one designer. So each block is a mix of at least two different artists.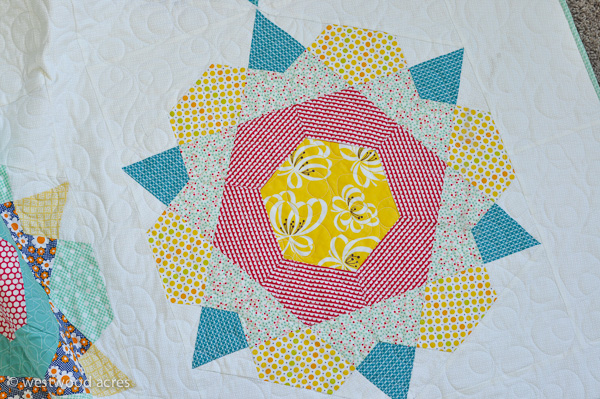 I've loved every minute of this journey.  And starting a quilt and finishing it right away has been such a great experience for me. I think I'll make it my 'thing' to not have a million works in progress laying around. Hopefully I'll make it through to the next round and get one more finish in September!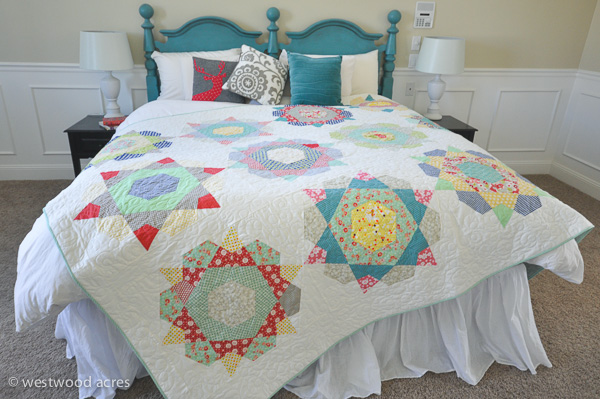 Thank you bunches for reading along!
Amanda