It's day 6. How are you feeling? I'm really hoping that you are finding a bit of extra happiness in your days. Today's project has made such a difference for me and I'm very excited to share! If you are just joining us for #31daystohappy, you can read what it's about here and you can start here if you'd like to play along!
Also, I'd like to know if you like me including the stories of each of these prompts. Does it help? Does it distract? Let me know in the comments!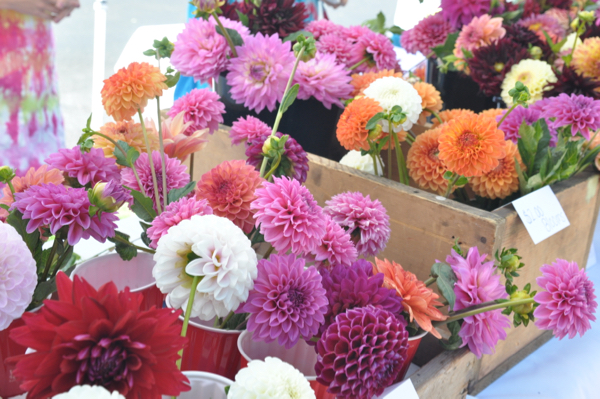 Did you know that your brain can only focus on one thing at a time? It's true. You may be able to walk and talk at the same time, but your mind can only focus on one of those things. (Ever walked off a curb while talking on your phone?) But, if you aren't focused on anything particular you might find your mind racing, or obsessing, or just circling.
So, what do you focus on? We already plan to spend 10 minutes during our day visualizing a detailed image of us achieving the things that we want. Spending time in the future can be dangerous, too, so we need to balance it with something that brings us happily back to the present.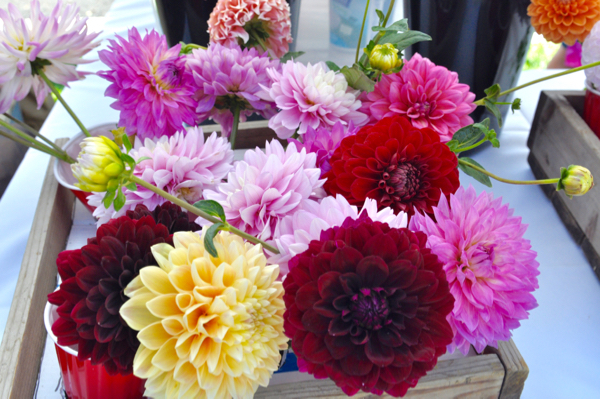 I have a severe phobia of flying and a father who is a pilot. My husband and I travel for both work & touring. Once my fear of flying got so bad, I literally tried to drink a bottle of lavender essential oil hoping that perhaps taken internally it would be more effective.* On a flight home from Florida last spring, I decided to try something new.
Instead of spending the flight focusing my mind on our ultimate demise by fiery crash, I focused on gratitude. In my head, I imagined everything in my life I felt gratitude towards. I summoned the feeling of gratitude into my chest and I held it there as I dug through each and every thing and memory I felt gratitude towards. Weston holding my hand through a panic attack. My mom hugging me at the airport. I set the timer on my phone to 30 minutes and spent every minute of it bringing to mind things I felt gratitude towards. At first, the list was easy and trite – my home, my bed, my marriage – but as the timer ticked on, I had to dig deep. I dug up things I had forgotten about. Little answered prayers. Kindnesses of strangers. A lasagna dropped off during my 39th week of pregnancy.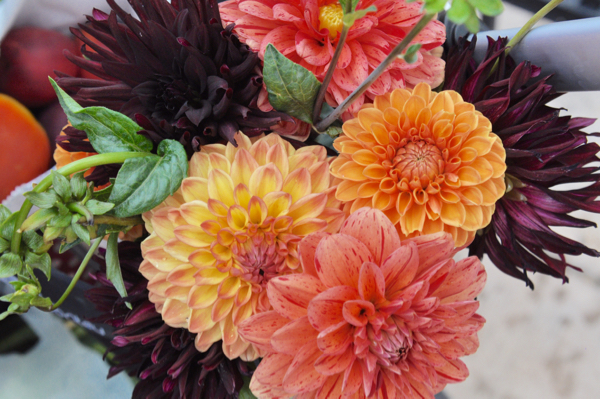 The first time I did this, it felt difficult to find so much to be grateful for, but at the end of this 30 minutes of intense gratitude meditation, my heartbeat returned to normal. My abdominal pain had calmed down. My headache seemed to have receded. I now use gratitude meditation a few times each week.
DAY 6 CHALLENGE – #31DAYSTOHAPPY
Make a time today when you can set your timer for 30 uninterrupted minutes. With your eyes closed, begin listing the things you are grateful for in your mind and feel the gratitude in your heart. Savor each gratitude item before listing the next one. If it helps you, spend 30 minutes writing down all of the things in your life that spur the feeling of gratitude. 
*this doesn't work and lavender oil tastes disgusting.
Thank you all for following along! You can find more of the #31daystohappy on instagram by following me at @acraftyfox_amanda
#31daystohappy is at most a meditation and safe space for me to share struggles and techniques I have personally used. I am not a doctor and nothing I write here is a substitute for medical advice. If you are suffering from a medical condition, please seek help immediately. For my full disclaimer, please click here