Welcome to the kickoff for our fun, inspiring Liberty of London Tana Lawn blog hop! Over the last 14 months, we have sent hundreds of parcels filled with Liberty Lawn around the world for our Give Me Liberty! Fabric Club. And while sending it off to new homes is fun, I LOVE seeing what it becomes! If you have a pretty pile of Liberty lawn and are searching for inspiration, look no further!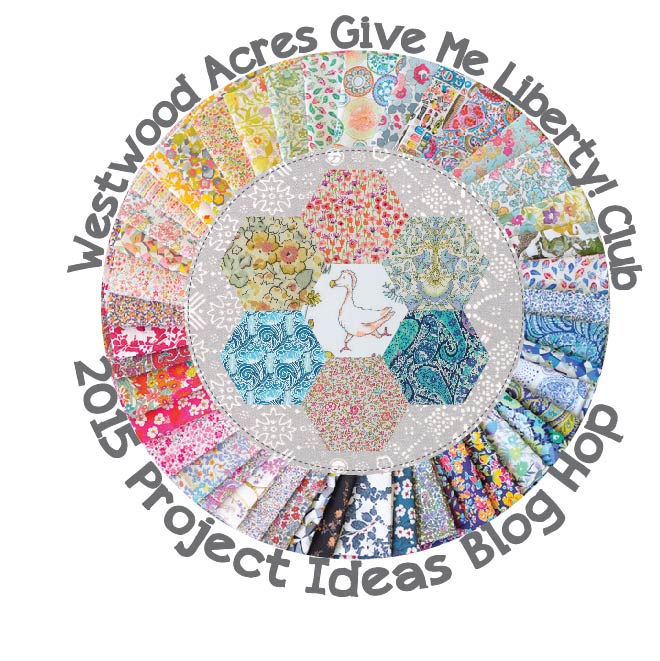 I'm so excited to visit these amazing bloggers over the next two weeks to see what they have come up with! Today, I'm going to kick things off with some of my favorite tips for quilting with Liberty Lawn, and then I'll see you back here on the last day of the blog hop for a new tutorial for an heirloom-worthy Liberty Quilt I've designed for the new little person who will be joining our family this spring!
I've been stitching with a lot of Liberty Lawn this year, mixing it in to my stash and my projects with wild abandon. I love how saturated these prints are and how incredibly precise the printing is, especially on tiny prints. I've used Liberty in my Weekender from last summer.
And lots of little Liberty pieces have slipped into my Green Tea and Sweet Beans Quilt (which I need to finish ASAP! These little blocks deserve a final home!)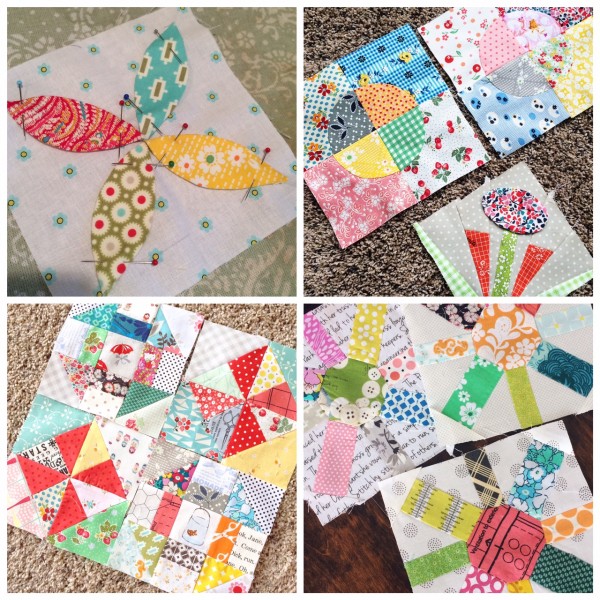 And so I'd like to share a quick list of tips I've found that help when working with Liberty pieces and hopefully you'll find these useful, too!
*Use a smaller universal needle than you would use with quilting cotton. I found that a 70/10 needle size is perfect for stitching with lawn. Larger needles tend to push the fabric down into my machine.
**For Hand stitching and applique, I have loved using Straw needles in a size 10. I found these to slip in and out of the fabric very nicely and left a lovely stitch
*When choosing thread, choose a good quality, 100% cotton thread. I use Gutterman, but I know many people who have good luck with Aurifil. Avoid polyester threads (or polyester core threads), especially when piecing as they will shrink differently than the fabric and leave seams that do not look straight.
** For longer seams, use pins. The fabric is not as slippery as voile (or minky! Yikes!) but it is smoother and it has a lot more stretch in the bias than normal quilting cottons. If you are concerned with stretching, starch pieces prior to stitching. (I rarely starch until seams are all sewn and I need to press the block flat)
*I do not prewash and I have not had any issues with absurd shrinkage.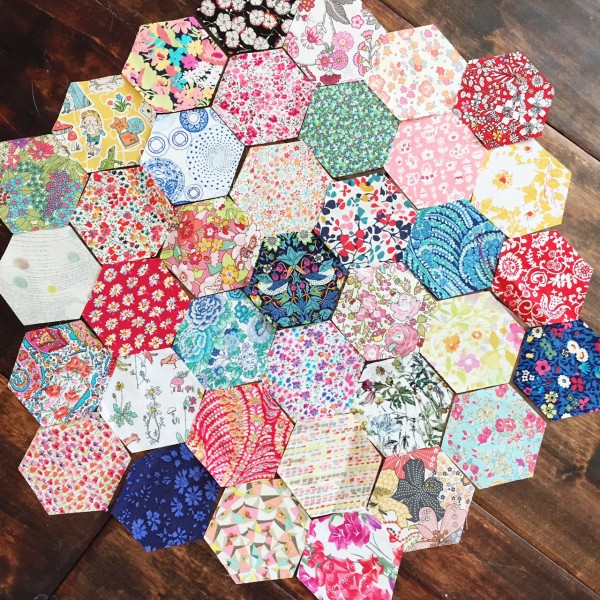 *Mix unusual color combinations and have fun with the variety of colors of prints. Many of these hues are not found often in quilting cottons and it is very difficult to find the
detailed, small scale prints that Liberty seems to specialize in. Enjoy the process of mixing light, dark, tiny and large and even adding a few I-Spy pieces here and there for whimsy. Liberty prints are fun for any age, and their tighter weave make them pretty durable, despite their delicate feel.
Any other questions? I would be happy to share answers I know in the comments!
If you'd like to follow along, you will find two weeks of inspiration by clicking the links below 🙂
February 24th: A Crafty Fox (here!)<a
February 25th: Astrid at Red, Red Completely Red
February 26th: Svetlana at Sotak Handmade
February 26th: Andy at A Bright Corner
February 27th: Chase at Quarter Inch Mark
March 1st: Emily at Simple Girl Simple Life
March 2nd: Ashley at Film In The Fridge
March 3rd: Lee at Freshly Pieced
March 4th: Audrie at Blue is Bleu
March 5th: Amanda at A Crafty Fox