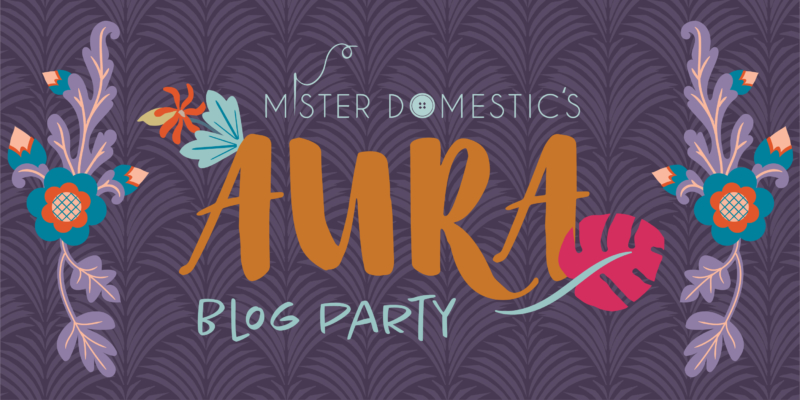 If you've been following my little blog you may have seen that I LOVE designing patterns around Mathew's (aka Mister Domestic) fabric collections. So when I was offered the chance to design a quilt around his new collection, Aura for Art Gallery Fabrics, I jumped! I actually designed TWO quilts for Aura, but I only made the first one. I can't wait to see the other come to life as well (sneak peek at the end of this post!)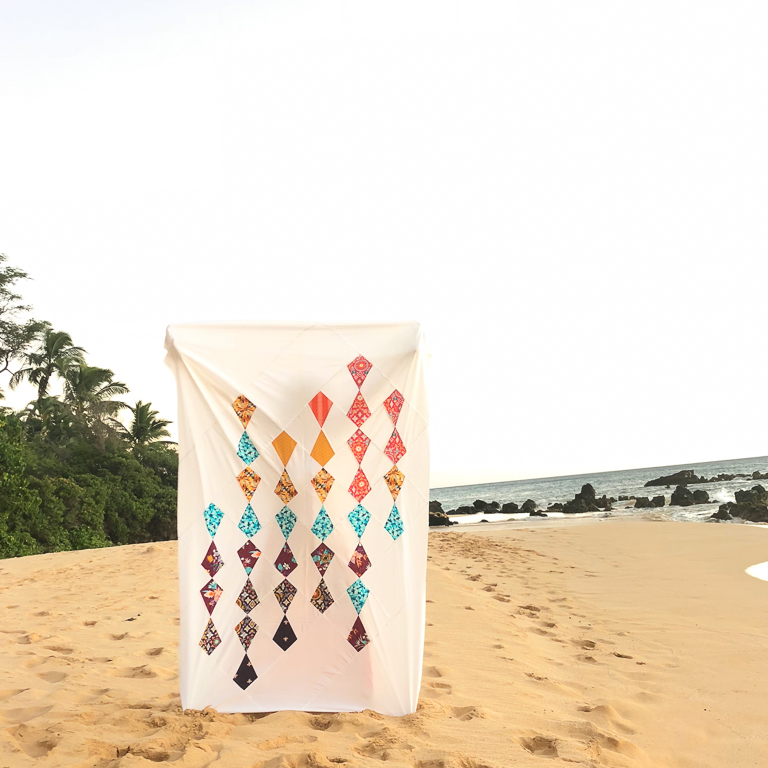 I went with a simple kite design that uses 8 fat quarters including my favorite pinks, reds, oranges, & golds. Warmth is kind of my thing! But I also really love the aquas and eggplants in this collection. And the turtles are too cute!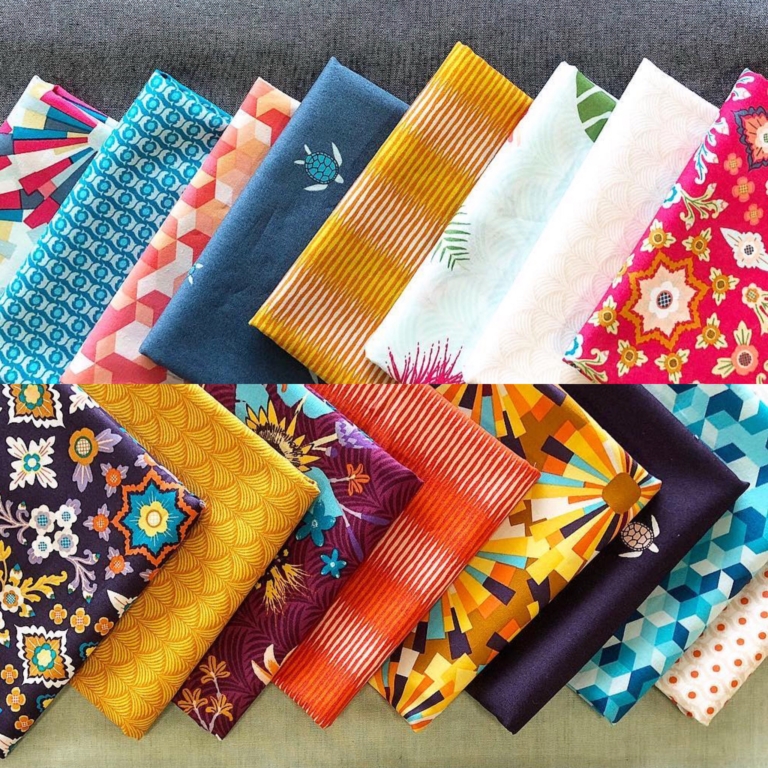 Since this collection was inspired by Hawaii, I thought it only fitting to take my quilt top along on my trip to Maui. These colors really sum up the island colors to me!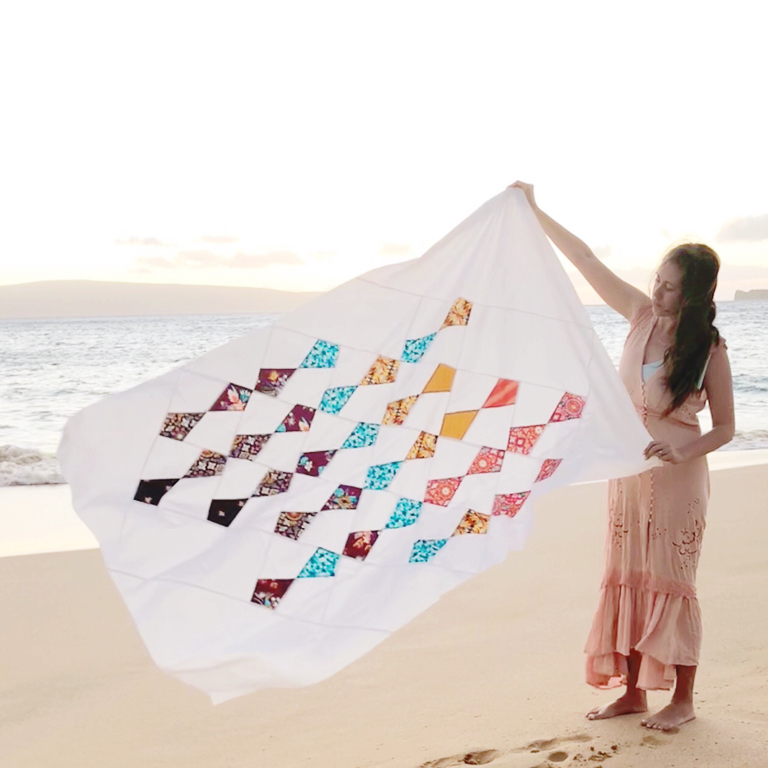 I love how well these colors blend, although I'm not sure I would have thought to put them together myself! And these kites really took flight in the wind! I had hoped for a bit calmer photo session, but the wind this week has been unreal!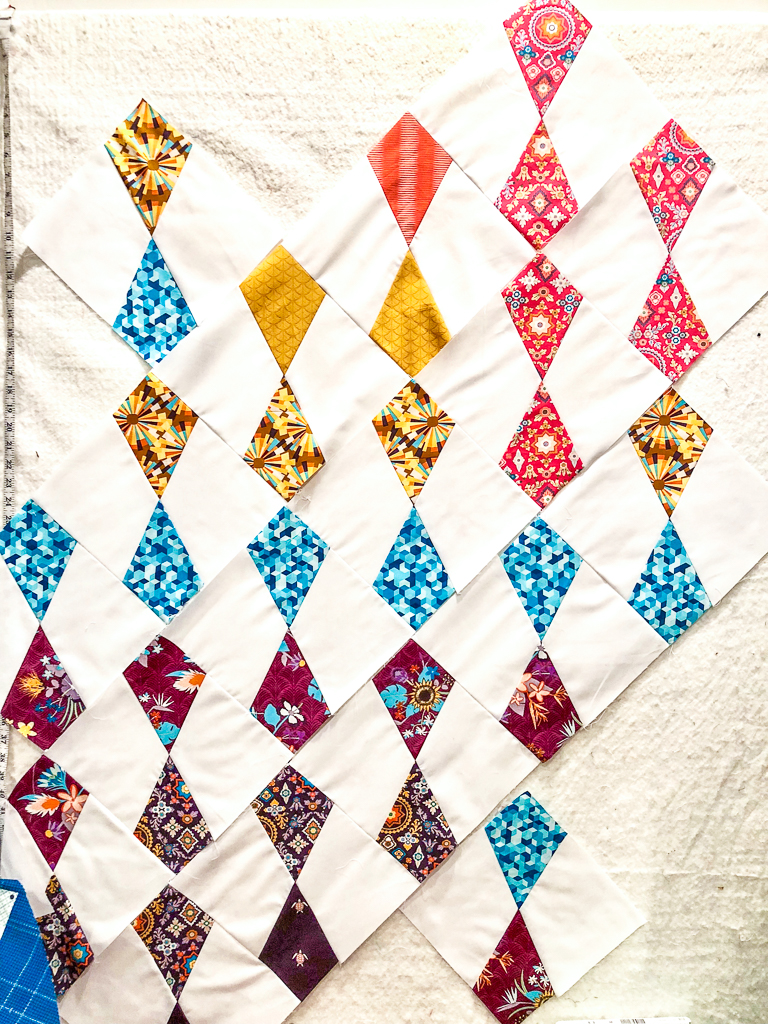 This pattern is pretty simple, should you want to recreate it! It's a simple kite shape, set on point. It came together in a couple quick evenings after little people went to bed & I absolutely love everything about it. I've already drawn up my next Aura quilt & I can't wait to make it!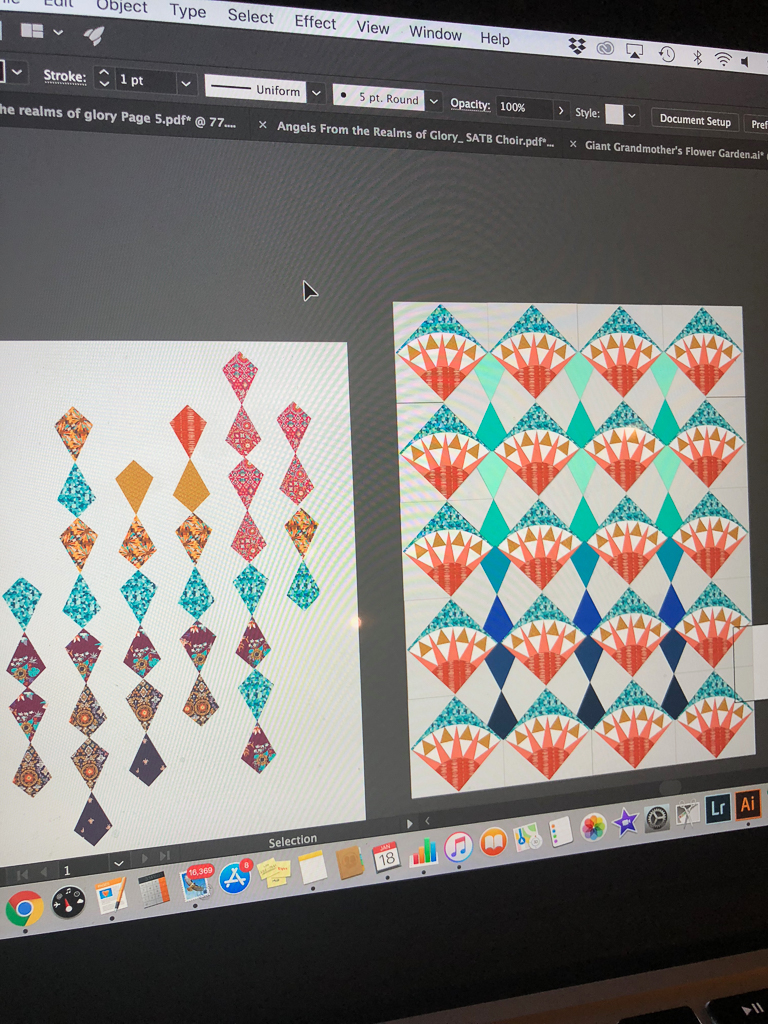 I'll be sharing even more pictures of this gorgeous quilt on instagram tomorrow! Make sure to check out tomorrow's post @a.crafty.fox & then follow all the other talented makers who've been creating with this gorgeous collection! (I have to show off this stained glass picture because I love when quilts look like stained glass!)