Have you guys heard about the Ruby Star Wrap Along?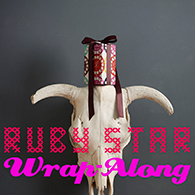 Sukie is hosting this awesome blog hop with some wonderful ladies pitching in. If you haven't already stopped by, Anna made the CUTEST little gift boxes from the Ruby Star Take Out pattern.
Most of the projects in Ruby Star Wrapping are made from upcycled materials that pretty much everyone has in their home. These make your gifts even more special by saving money and the waste of ordinary wrapping paper. No jumbo sized plastic garbage bag full of wasted torn paper on Christmas morning? Sign me up!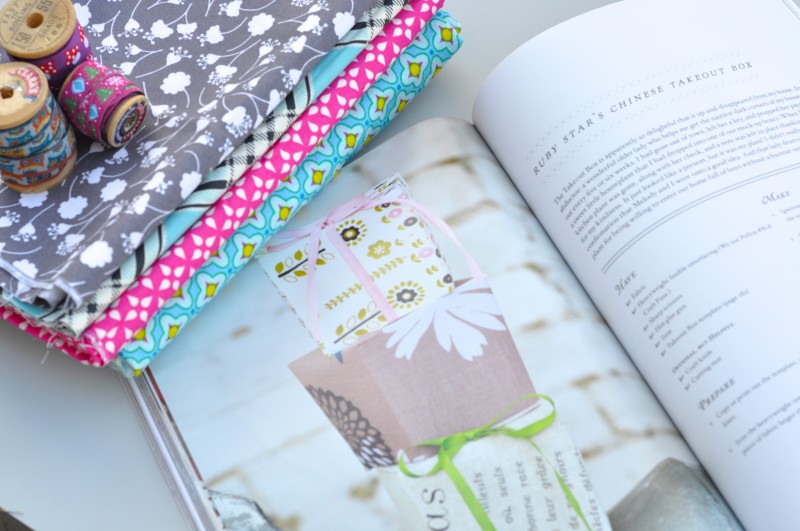 I'm up next with a cute casserole cover. I may have used it to justify a quick trip to the thrift store where I found this lovely dish begging to come home with me. It's in perfect condition AND has it's original lid. I am pretty thrilled to add it to my collection!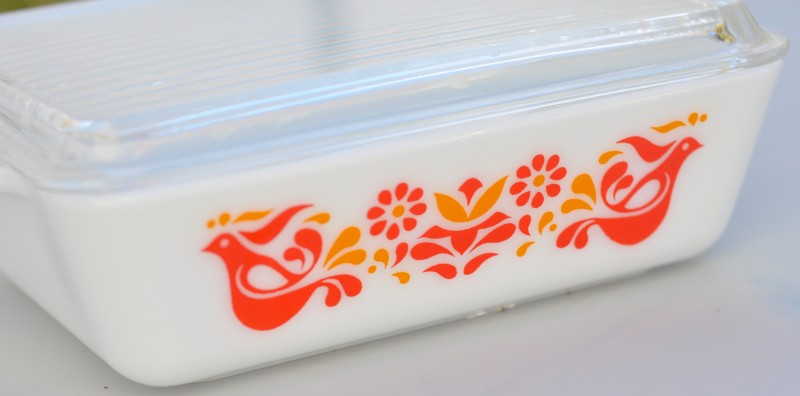 Make sure to put these blogs on your list for the next couple of weeks! There will be bunches of handmade gift wrap ideas just in time for Christmas.
11.7.12 – Anna of
noodlehead
11.9.12 Amanda of
A Crafty Fox
11.12.12 – Elizabeth of
Oh, Fransson
! 11.14.12 – Brooke of
Pitter Putter Stitch
11.16.12 – Erin of
Two More Seconds
11.19.12 – Jennifer of
BettyCrockerAss
11.21.12 – Rochelle of
Lucky Lucille
11.23.12 – Sukie of
Sukie – don't you know who I am?
11.26.12 – Elizabeth of
Don't Call Me Betsy
11.28.12 – Gina and crew of
Bolt Neighborhood
11.30.12 – Ellen of
the Long Thread
12.3.12 – Katie of
Swim, Bike Quilt
12.5.12 Faith of
Fresh Lemon Quilts
12.7.12 Lee of
Freshly Pieced
12.10.12 Maureen of
Maureen Cracknell Handmade
12.12.12 Sara of
Sew Sweetness
12.14.12 Colleen of
The Busy Bean
12.17.12 Amy of
Diary of a Quilter
12.19.12 Monica of
Happy Zombie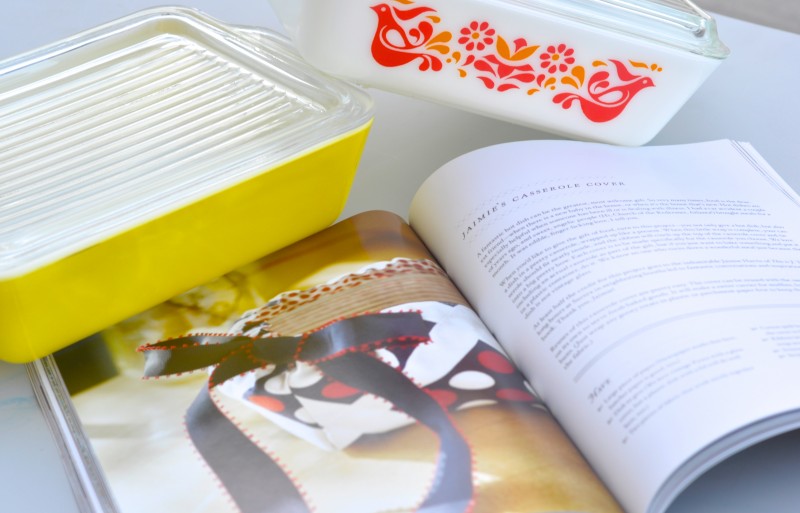 And if you haven't already ordered your book, you can grab a copy over at Sew, Mama, Sew or through the publisher, Roost.
And don't forget to add your projects to the Flickr group!