Hi, Everyone! I told you I'd be back today with my version of this cute little casserole cover. This is such a fun and easy project.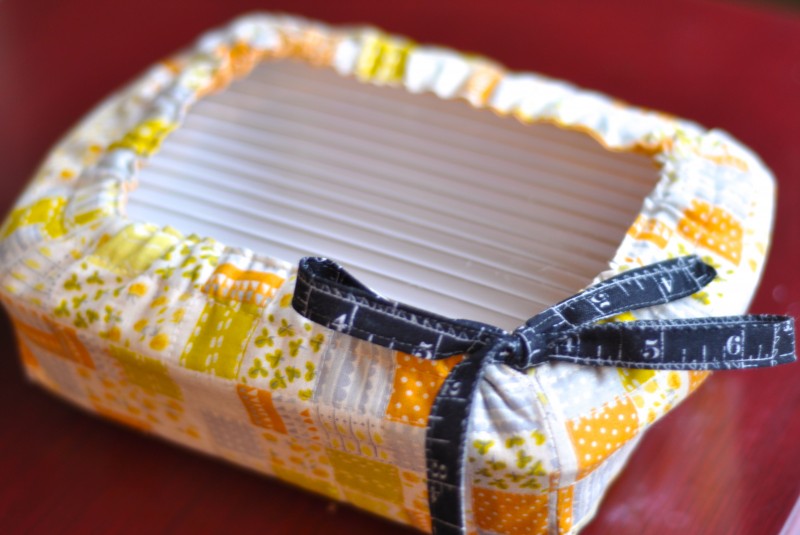 I didn't really know what to expect based on the picture in the book. It is kind of a sneak peek, but I am very happy with the result.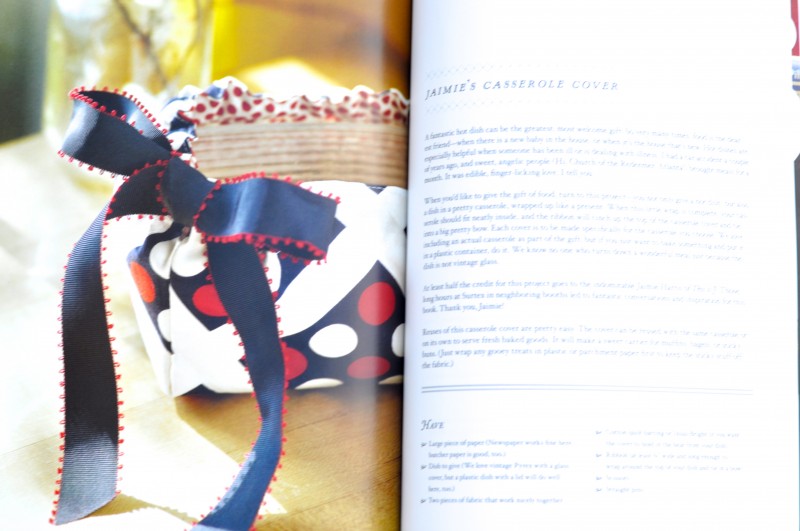 Covering this dish took about 1/2 of a fat quarter of two separate fabrics and a 2″ strip of a third for the tie. I think the entire process took me about 40 minutes, including quilting time.
This is a great way to dress up a plain plastic or aluminum dish when taking food as a gift to a neighbor, new mom, or someone who just needs a pick me up.
It's also cute for covering a fun pyrex dish for a collector.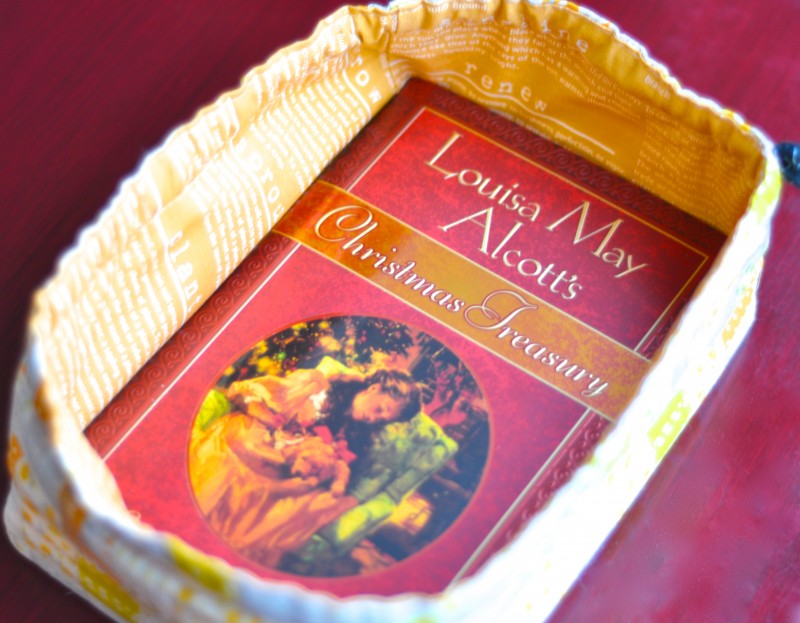 I always try and think up alternate uses, and this seems like one that would get used a lot in my family
Just wrap, insert a card to cover the opening and cinch it up. Wouldn't this be cute under a Christmas tree?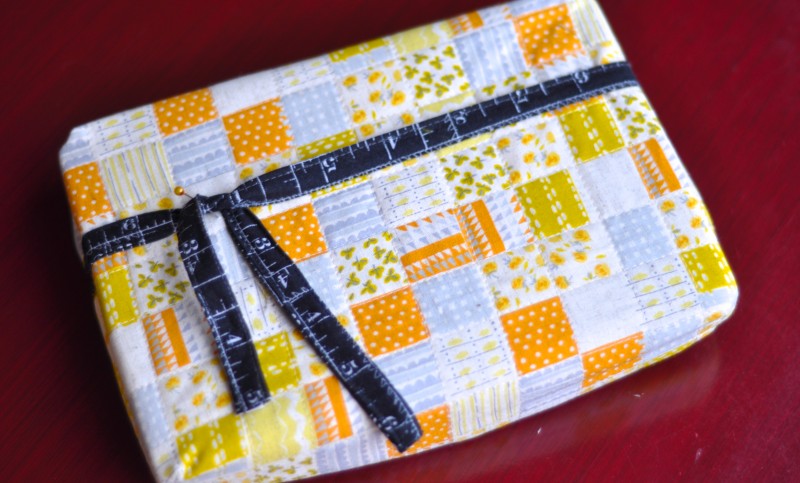 I really love Melody's book. This year I want to focus on wasting less and simplifying. I find giftwrap paper to constantly be in the way and hard to organize. This book has some really great ideas on how to make beautifully wrapped gifts without the waste using items that would other wise go in the bin. How cool is that?!
If you are sewing along with us, don't forget to enter to win this adorable octopurse and a $20 gift certificate to Pink Chalk Fabrics.

And make sure to stop by all of the other amazingly creative blogs to see more cute ideas from Ruby Star Wrapping!
11.7.12 – Anna of
noodlehead
11.9.12 Amanda of
A Crafty Fox
11.12.12 – Elizabeth of
Oh, Fransson
! 11.14.12 – Brooke of
Pitter Putter Stitch
11.16.12 – Erin of
Two More Seconds
11.19.12 – Jennifer of
BettyCrockerAss
11.21.12 – Rochelle of
Lucky Lucille
11.23.12 – Sukie of
Sukie – don't you know who I am?
11.26.12 – Elizabeth of
Don't Call Me Betsy
11.28.12 – Gina and crew of
Bolt Neighborhood
11.30.12 – Ellen of
the Long Thread
12.3.12 – Katie of
Swim, Bike Quilt
12.5.12 Faith of
Fresh Lemon Quilts
12.7.12 Lee of
Freshly Pieced
12.10.12 Maureen of
Maureen Cracknell Handmade
12.12.12 Sara of
Sew Sweetness
12.14.12 Colleen of
The Busy Bean
12.17.12 Amy of
Diary of a Quilter
12.19.12 Monica of
Happy Zombie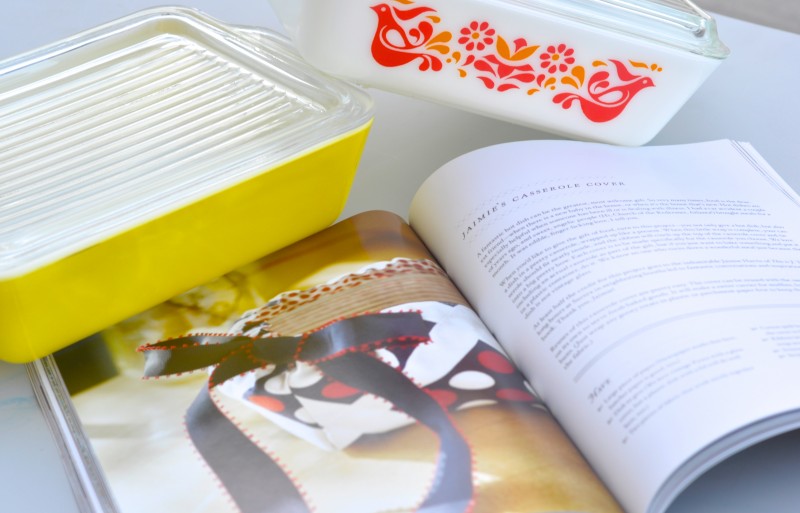 And if you haven't already ordered your book, you can grab a copy at: Sew, Mama, Sew
Roost.