By now, perhaps, you've realized I have a thing for Foxes. Which means when I saw Shadow of the Fox as a book title, I had to have it. The rich Japanese folklore inspired setting, amazingly relatable characters and really & truly evil antagonists make Shadow of the Fox a book I wholeheartedly recommend for anyone ages twelve and up. Set in the fictional country of Iwagoto, the setting mixes imagination with Japanese folklore. Our half fox protagonist escapes from the ambush that kills her adopted family and unites with the mysterious young samurai from the Shadow clan and our story takes off.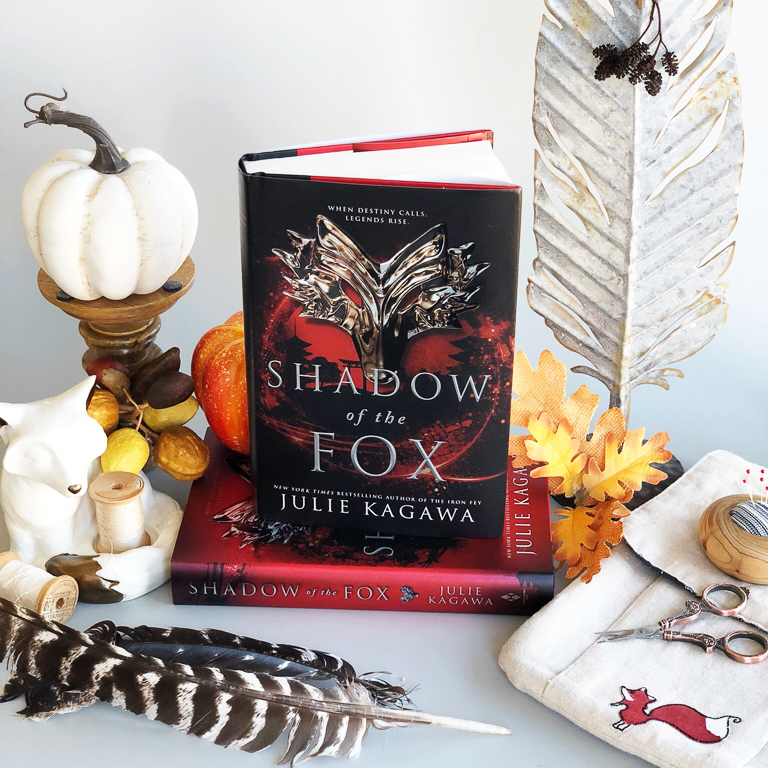 Usually I demand a strong romance from my fantasies to recommend them. Shadow of the Fox has a more subtle romance, if one could really call it a romance. However, the epilogue sets the next book up to dive into the our two protagonists' relationship. While the romance takes a backseat, Shadow of the Fox has intrigue in spades. Perfectly done, perfectly set the intrigue allows the actions of our characters speak so much louder than their words.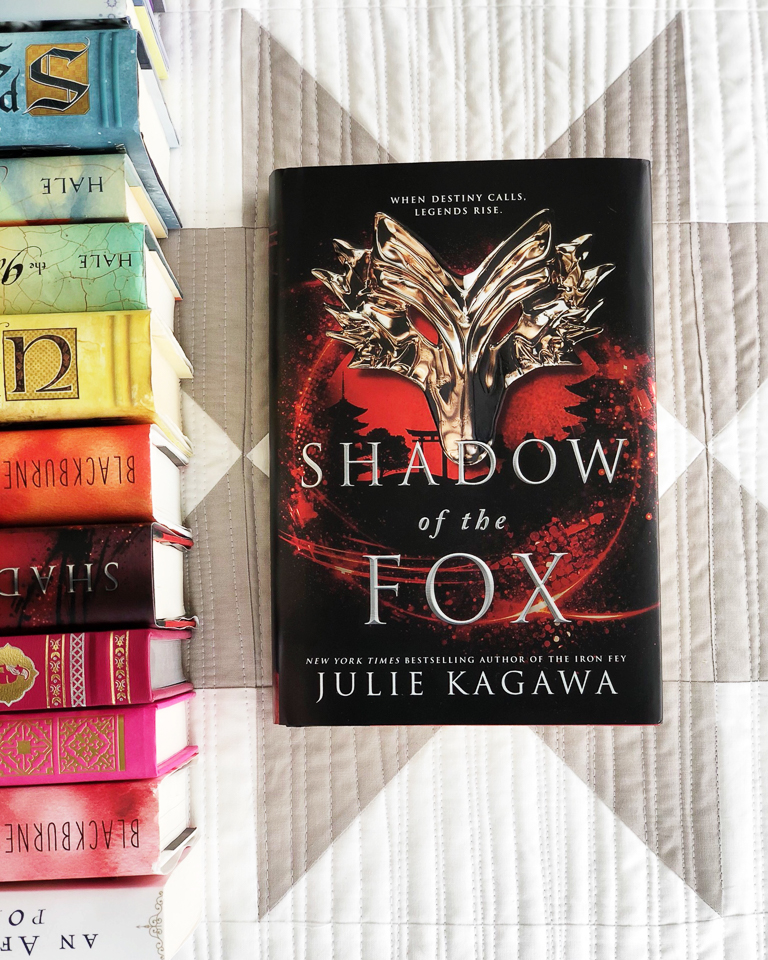 Did I mention our villainess? Yes, the role of villain goes to a woman. You'll find her truly awful, motivated by greed & power, not a broken heart or jealousy which I loved. Call me an equal opportunity villain lover but I'm definitely more interested in villainous villainesses who aren't just good people doing bad things. It makes the battle between good and evil more interesting for me (I'm also a huge lover of anti-heroes/heroines). And the stakes in this book are high. Like, end of the world as we know it, high. And we've got a pretty rag tag team of good guys trying to save it but the path from destruction to safety is lined with angry gods, disgraced samurai, spying crows, gluttonous ghosts, grudges and distrust. Delicious, right?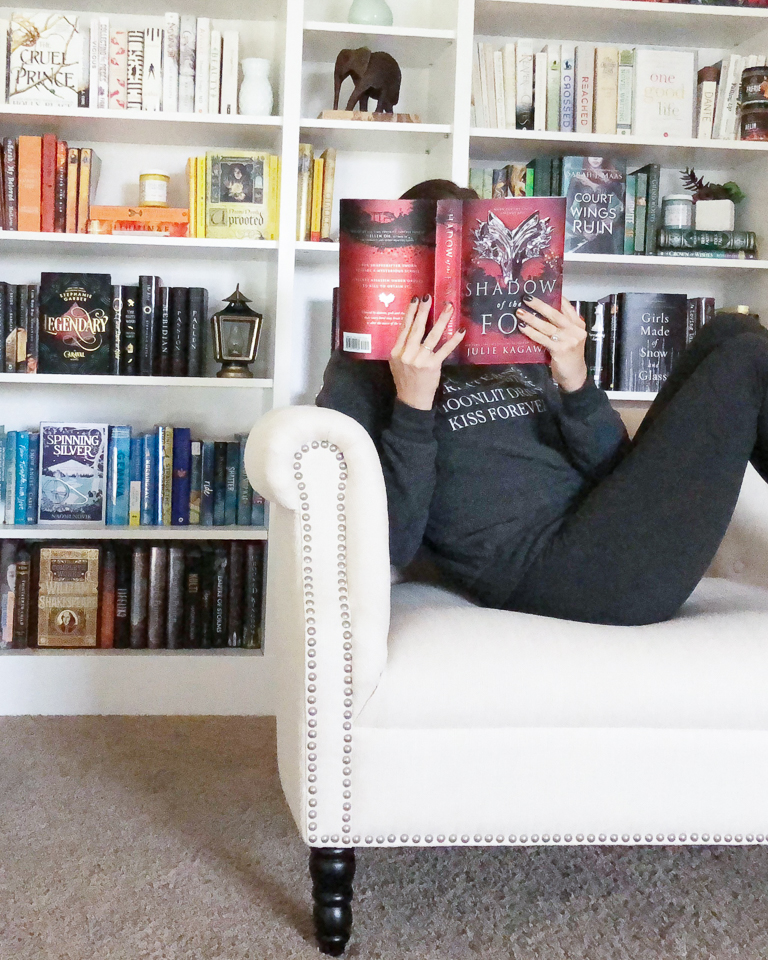 I read the entire book in one day and while I can't wait for the follow up! Big things happen right at the end, but Julie Kagawa doesn't leave you on tenterhooks. Choose Shadow of the Fox for a cozy night in and you won't be disappointed. This book has no swearing & no intimacy & nothing I considered controversial. But do be aware our villains do evil and violent things including death, destruction & mayhem of all sorts. Overall, it's just a good, fun, clean fantasy. Those seem so hard to come by! I know some feel differently, but I don't need my fantasy world to be political, I usually just want to escape and dream of stranger worlds and this book carries you there perfectly!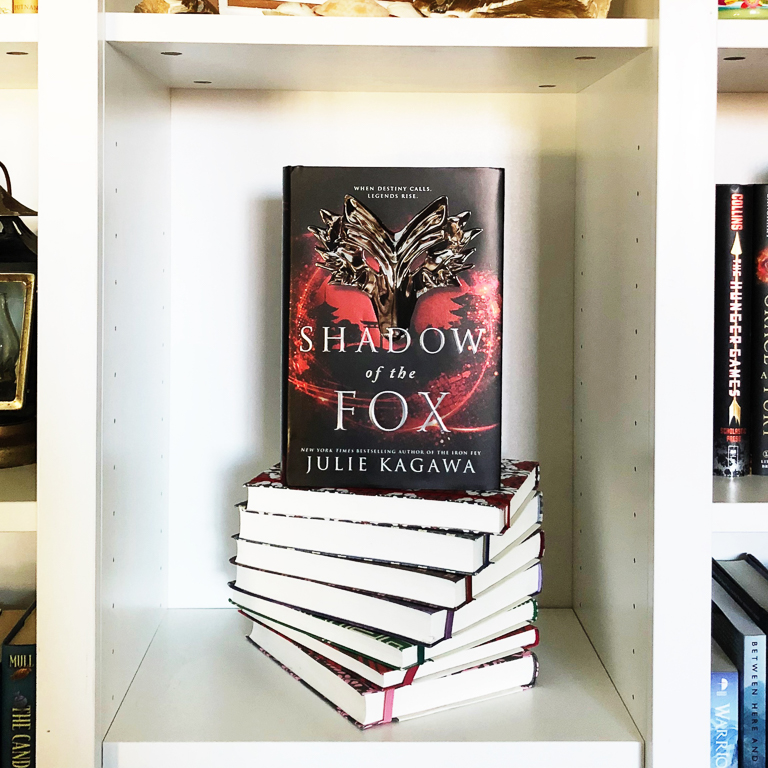 You can find Shadow of the Fox at pretty much any major bookseller. I was fortunate to be gifted a copy from Harlequin Teen and purchased my own copy through Owlcrate to get both covers. Did I mention I loved this one?
I designed a 'fantasy' quilt block I'll be showing off soon (and sharing the pattern). I've been choosing prints reminiscent of favorite books. I'm excited to make more as I read and have blocks to remind me of favorite stories. Do you read fantasy? If not, let me know your favorite genre in the comments!