I love old quilts. I'm not at all ashamed to say that I envy those who have a collection of handmade quilts from their grandparents, great grandparents and distant aunts and uncles. Quilts that have been loved for years, now with holes, stains, but still majestic in the gorgeous piecing and striking color combinations their maker chose for them.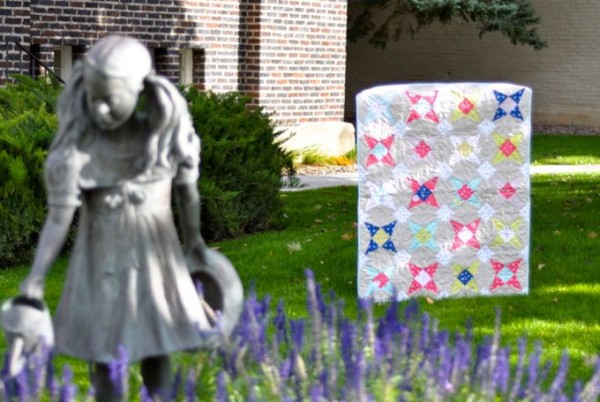 So, I make my own. This little quilt is made using the Enchant fabric collection from Natalie of Cinderberries. I am so excited to be able to order Natalie's fabrics from Riley Blake. And I'm really thrilled with this line. The corally reds and the pops of navy mixed among some quieter prints have really filled a need in my life.
This quilt pattern is going to be free for readers of our little newsletter. If you'd like to sign up, you will find the link here.
I used yarn dyed linen for the background fabric on this and really love how it turned out. Note to self: order more yarn dyed linen and make more super soft quilts…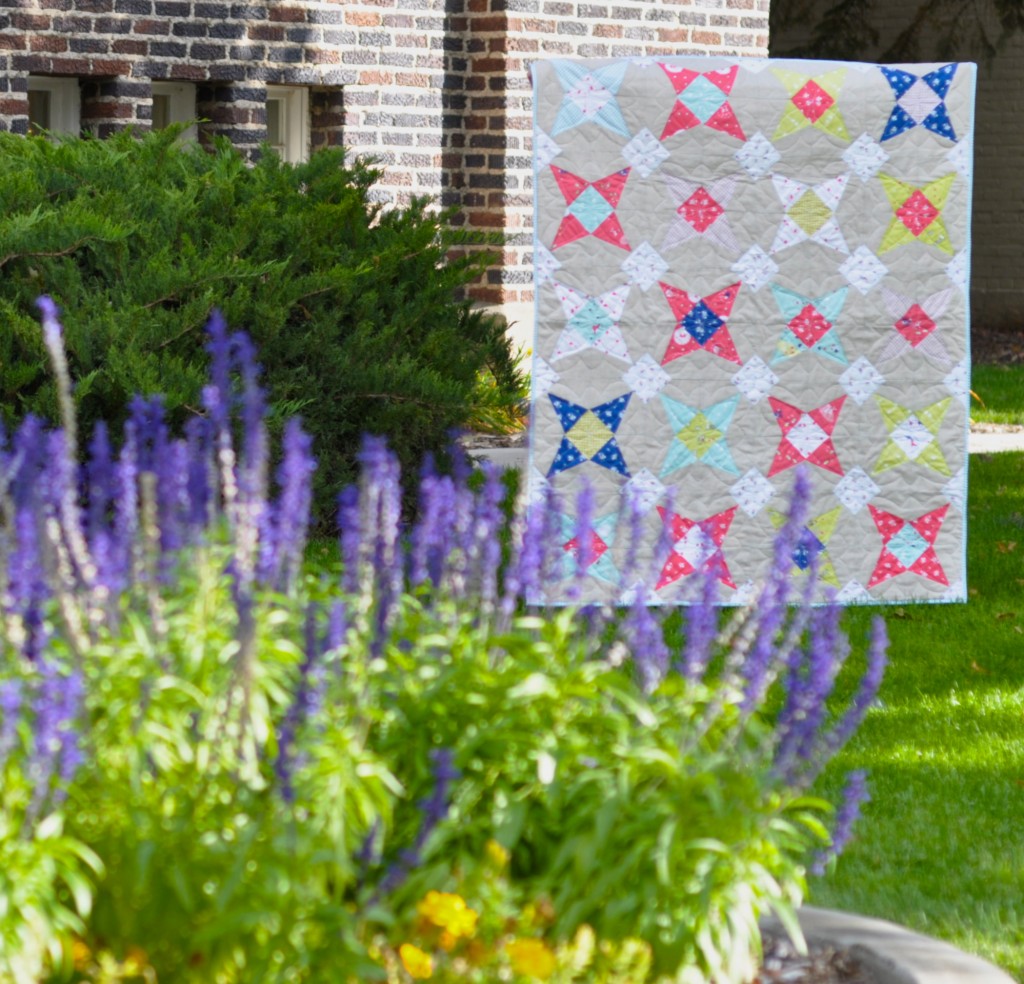 But for now, you'll find me trying to restrain myself from giving this quilt to my not-quite-so-little girl. She is growing up so fast and I just want to see that happy smile on her face as often as I can. Fingers crossed I can hold out until Christmas!
Thank you bunches for reading along!
Amanda