This is my first time entering the Blogger's Quilt Festival hosted by Amy over at Amy's Creative Side. This is such a fun event and I'm excited to share my quilt with you!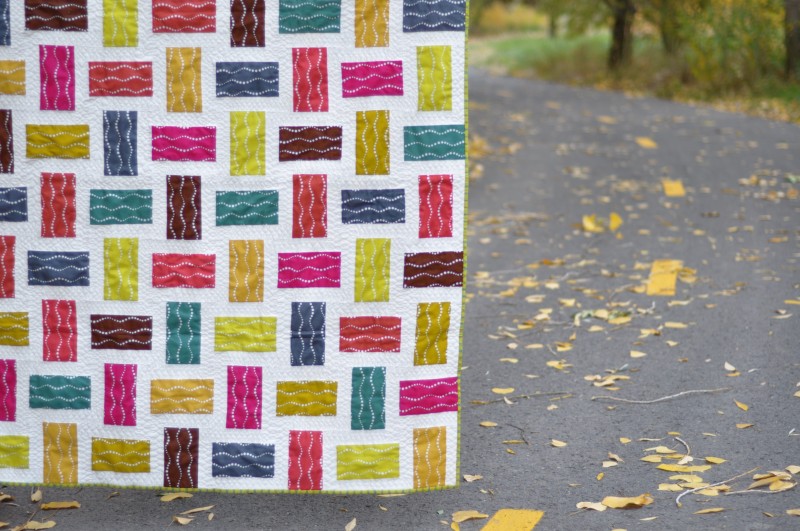 I was lucky enough to be given a little bit of the upcoming Lucky Penny line from Alison Glass before Fall Quilt Market in Houston this fall. I wanted to create a quilt that really accentuated the movement in the 'Bike Path' print and this simple layout really fit the bill.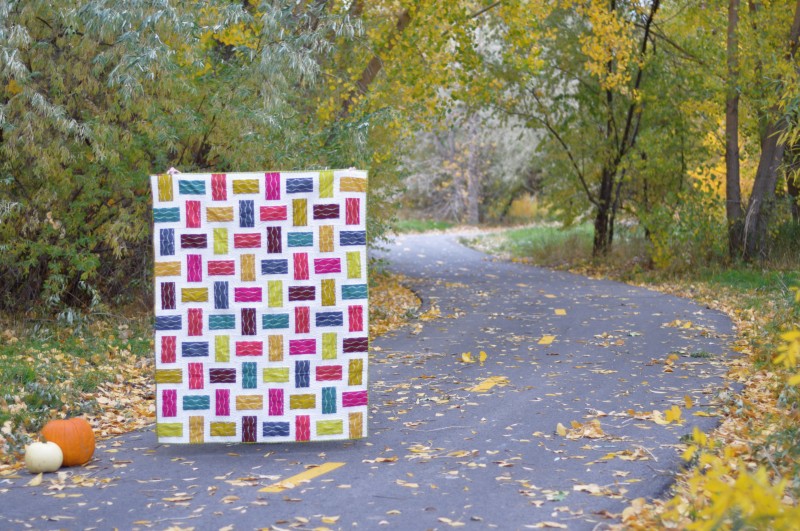 This is a really fun, quick pattern to put together and I enjoyed figuring it out. I've already written up the tutorial and I'll post it next week since I am working my way through my quilt market recaps this week.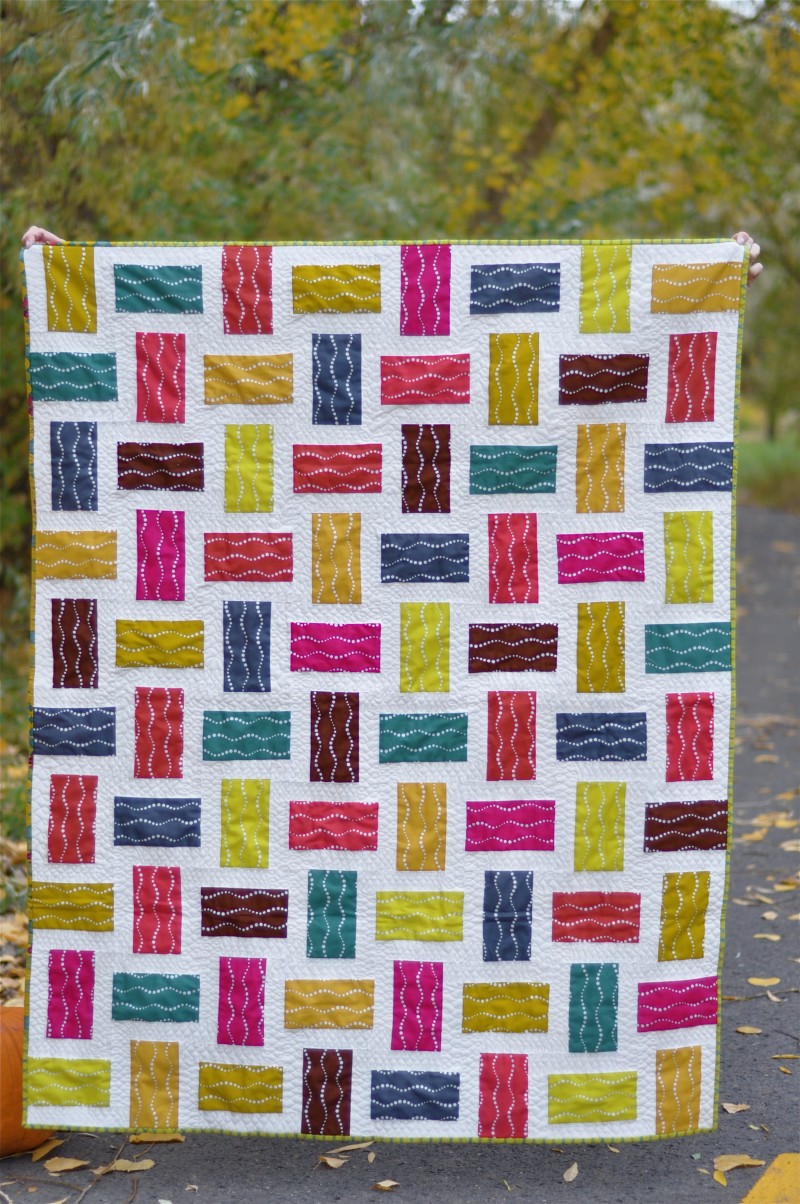 This quilt finished at about 48″ x 60″. It is a great throw size.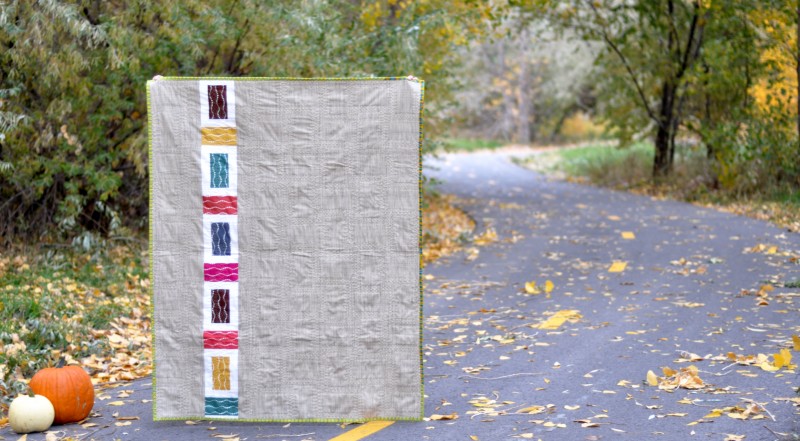 The back is made up of leftover pieces from the front and some gorgeous Moda crossweave in natural. Making quilt backs is one of my favorite things. I love challenging myself to use my leftover pieces from the front to make the back special, creative, and a little bit of a surprise.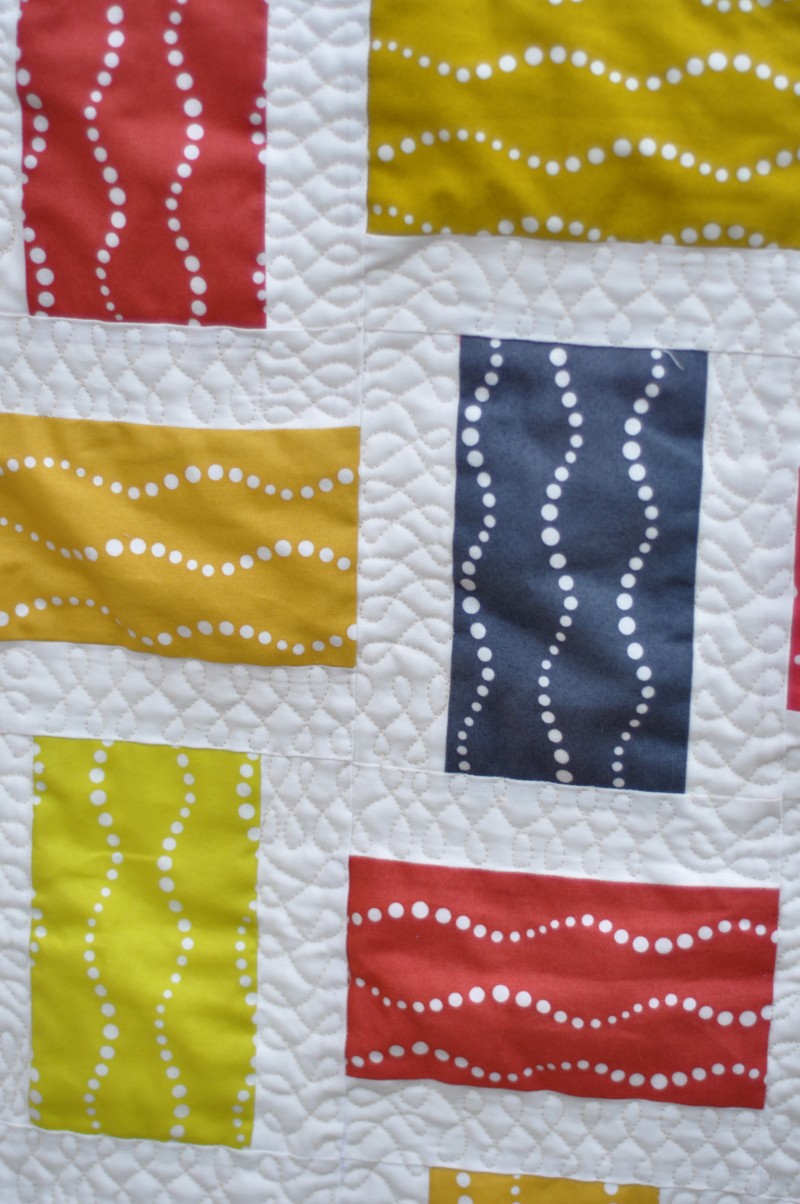 I quilted this myself on my home machine, experimenting with simple figure eights to bring in texture and bring more attention to the prints.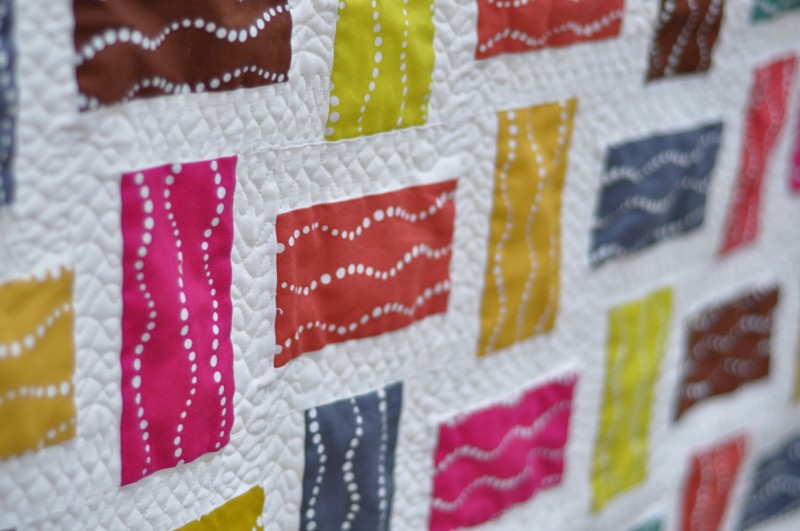 I am very happy with how this little quilt turned out! It is bright with all of the colors of fall, with enough white that I can enjoy it year round!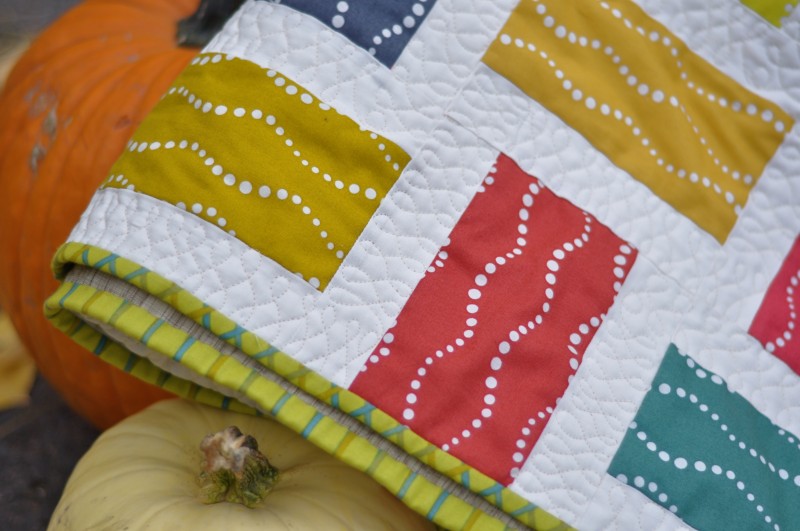 I'm so glad you visited and I enjoyed showing you my little quilt. I'd love it if you stayed awhile and made yourself at home. I have a few fun, free quilt patterns and quite a few more in the works, if you want to follow along!
Thanks for stopping by!