Have you wondered if I quilt anymore? I have. But I've been designing patterns again, which is so nice. Feeling my creativity return has been helpful on so many levels, especially with my self esteem. It's funny how we define ourselves by how we spend our time. Sewing always makes me feel a little better about who I am as a person. With the sun spending most of the day hiding now, I can't get enough of my new, sunshiney quilt. I designed this quilt based on a vintage quilt I spotted a few years ago. I drew up the templates, made a test block, and then my anxiety took over my life and this little quilt had to take a backseat. Now that I am back in control, I thought it was time to finish it and put it out there.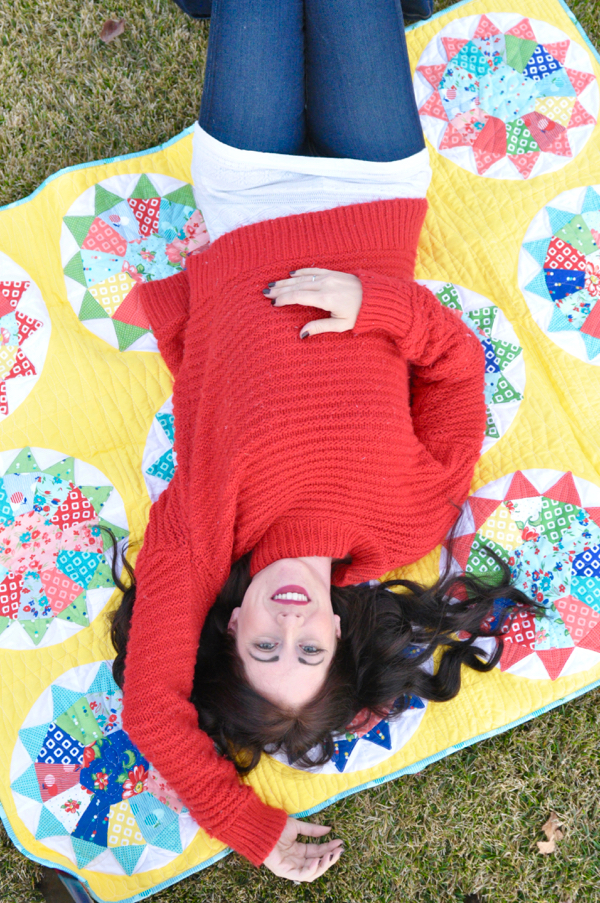 I made the conscious decision to make this quilt with a yellow background even though it's very different than anything I've done before. The color makes the rest of my landscape not quite so bleak. This year especially I'm feeling that tug towards thoughts that don't lift me or make life better and the yellow reminds me of sunshiney days. I think it's time to make a vitamin D supplement a part of my routine.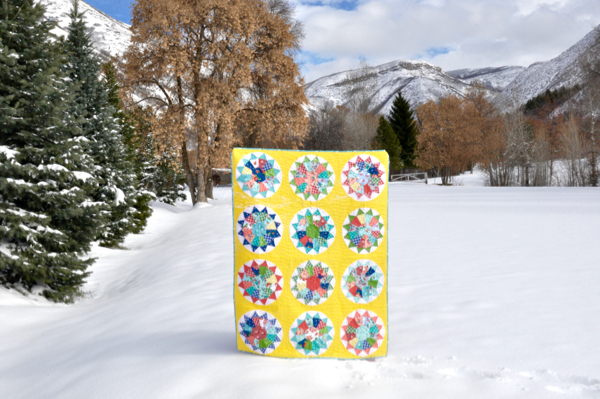 I named the quilt 'Delightful' because these blocks are really fun to make. They come together quickly and make a big splash! I could see a patchwork sashing being a fun variation on this pattern as well! As it is, there is no sashing and no borders, just a repeated block.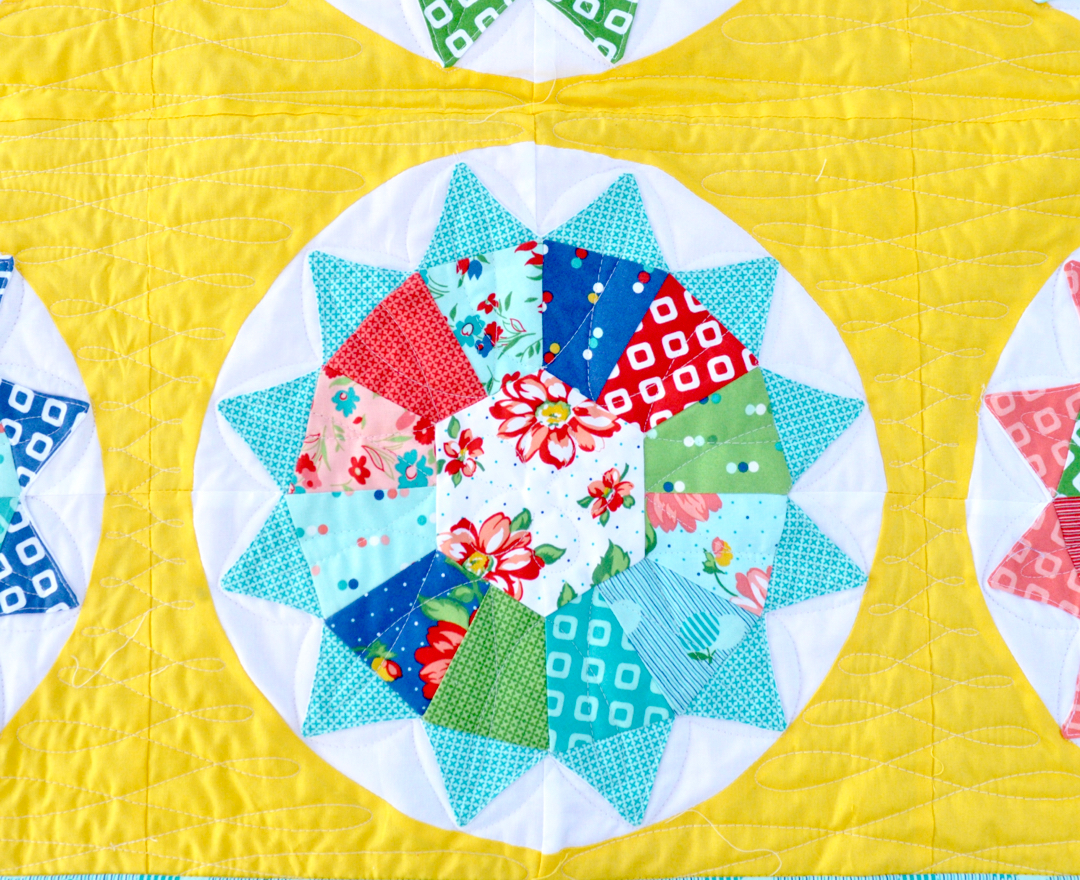 I've listed the pattern for sale in my shop here. I wish I'd had time to make it up in Christmas colors! Wouldn't it be fun in pinks & reds?!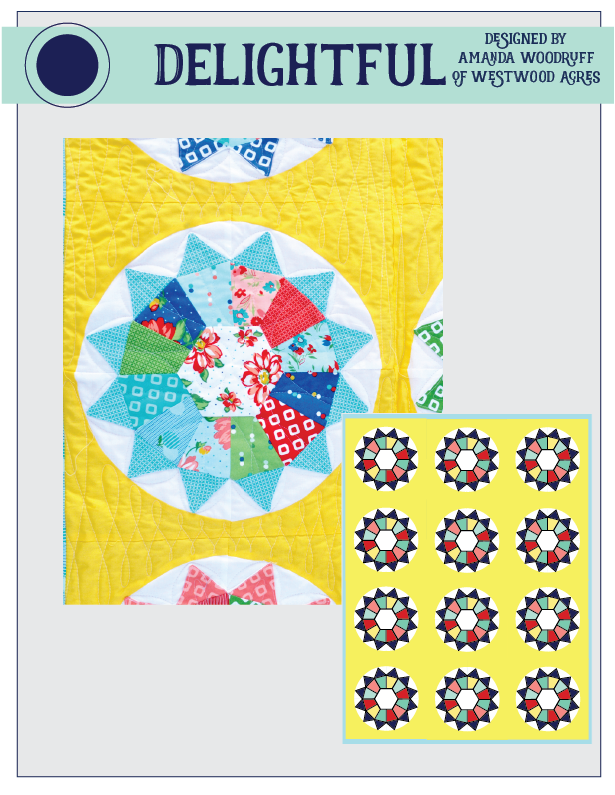 So, if you need me, I'll be curled up under this little quilt admiring the snow, but plotting ways to escape it. Can you believe these pictures were only taken a week apart?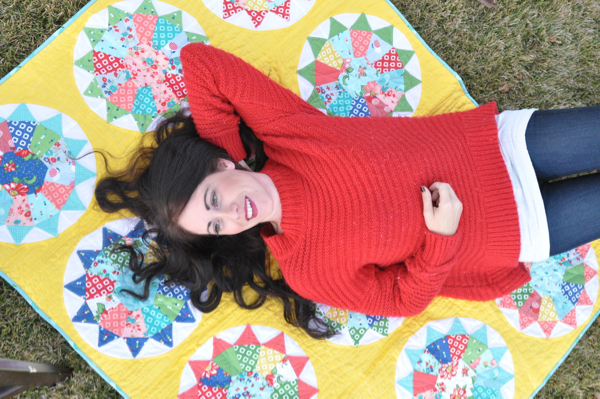 Thank you for reading. If you'd like to grab a copy of Delightful and make your own, you can find the pattern in my little shop here.
My outfit:
Red Sweater – old, H&M but you can find a similar sweater here and it's 30% off!
I also got a few questions on my sweater from my last post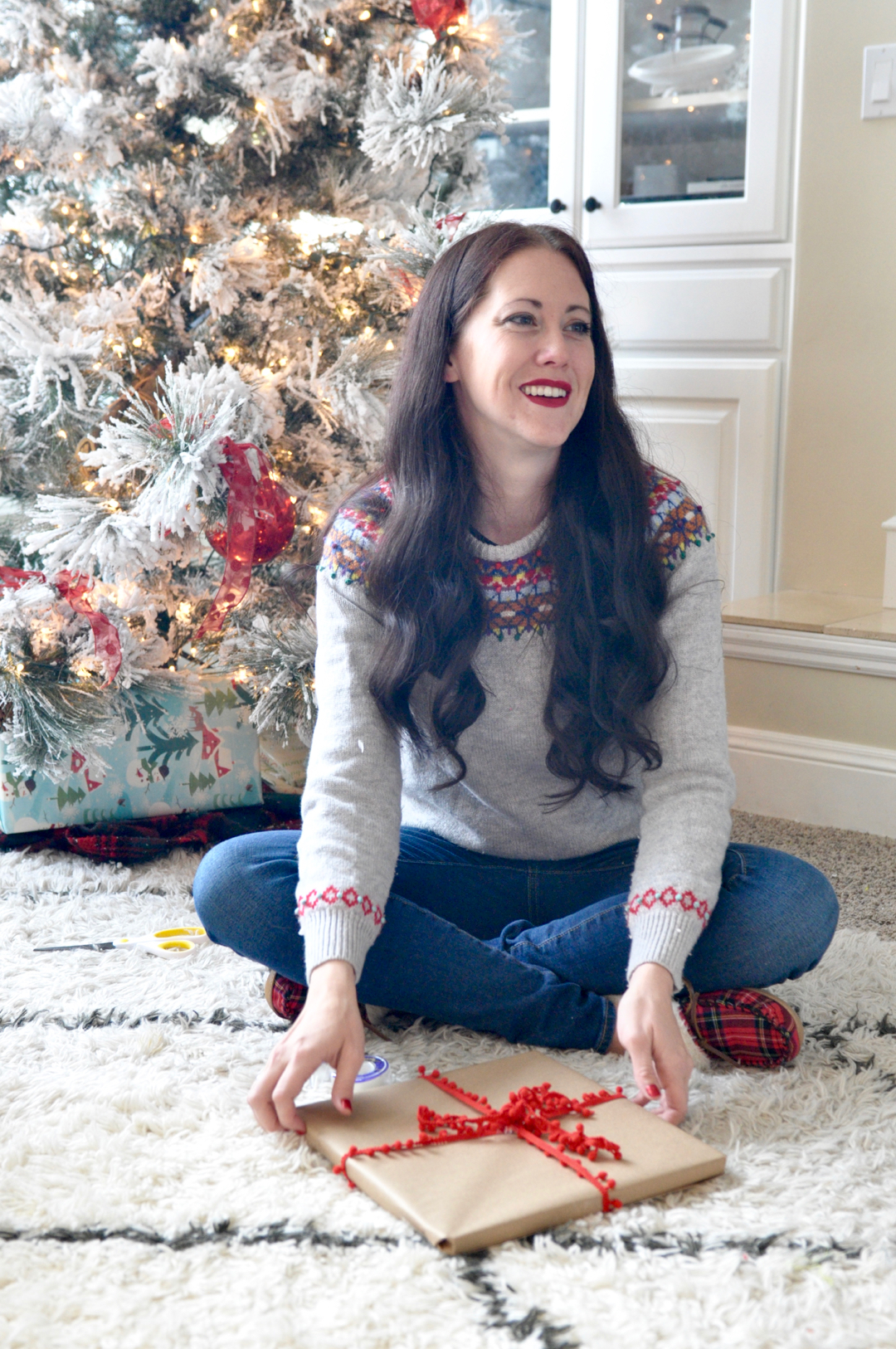 I purchased it from Boden two years ago but I hunted around and found this very similar one that looks to be a good quality! (and I love this one in red so much!)