I have loved swapping for the last few years. It has been really fun and a great way to challenge myself. I have gotten a few partners who have really given me something to chew on. One asked for a modern interpretation of the traditional red and white French General color scheme. Some ask for ultra hard to find fabric. For the 'Sew Sew Modern' swap, my partner asked for purple.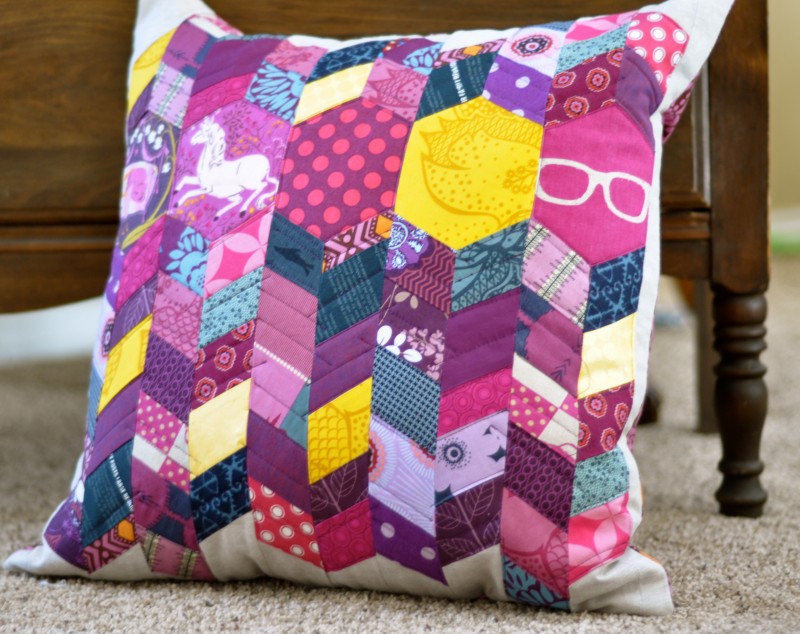 I had almost no purple in my stash. Well, not much that i thought of as purple. As I started rooting around, I found quite a lot of purple. And I found this color palette that made me actually *like* purple.
So I started with the pinks and purples, tossed in the navy blues and it needed a kick, so I threw in some gold. This swap is what this pile was originally for: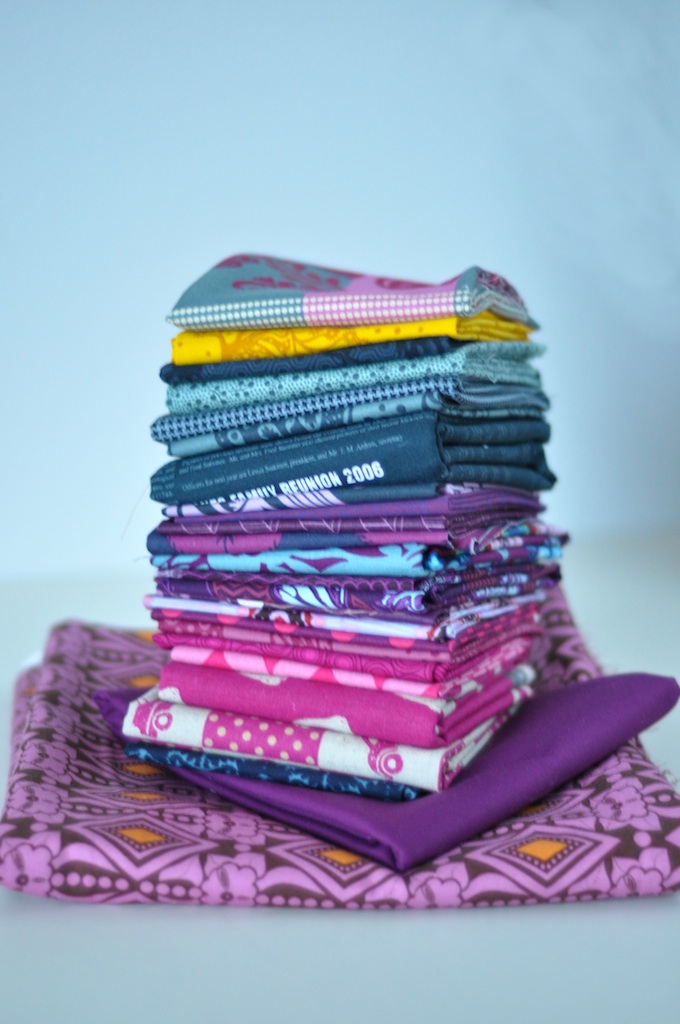 I came up with the pattern after snooping around the internet for ideas. For the life of me I can no longer find the link, but I think it was on a shower curtain. It was pretty easy to piece together.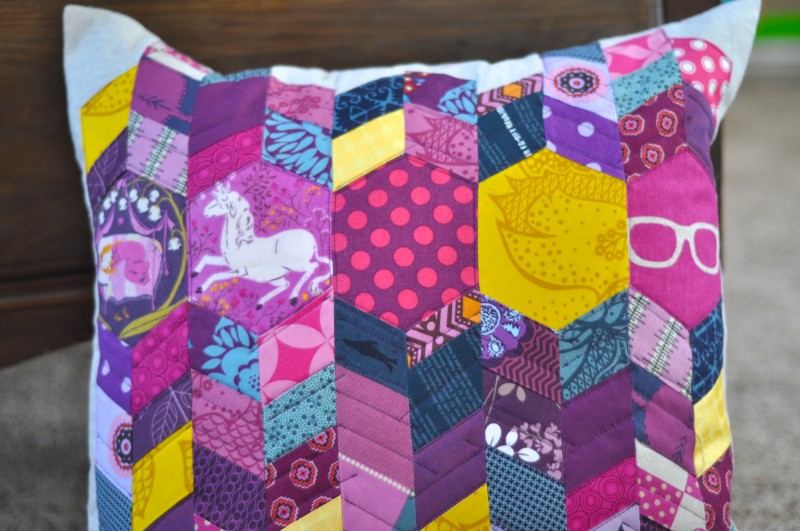 I pulled a few of my favorite fussy-cuttable fabrics for the hexagons and used a go! cutter shared by my friend Amy which is probably my new favorite toy. And I love how my pillow turned out so much, that I am making another one just for me. And I'm writing a tutorial as I go along since a few friends expressed interest in making their own. The tutorial should be up on Wednesday, if anyone is interested!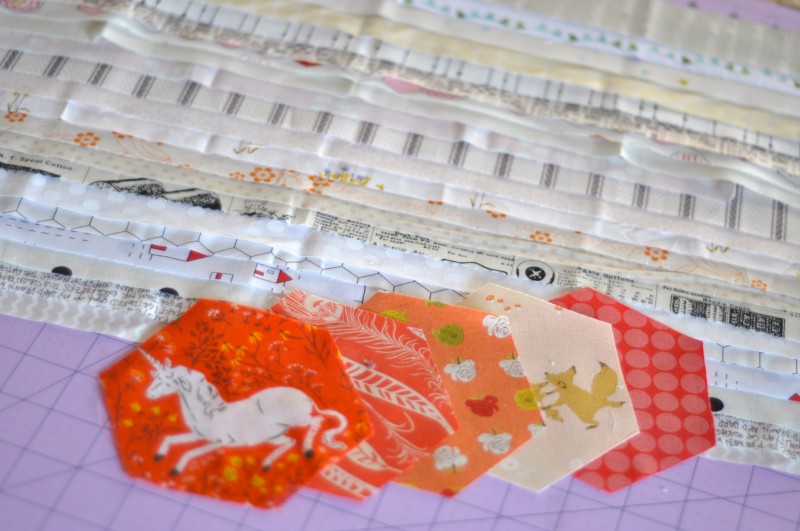 I once again pulled some well loved and long hoarded fabrics. But there is so much amazing new fabric coming out, I can't justify hanging on to these if I don't use them!
Last but not least, I made this little guy and tucked him in with the pillow. He is tiny, but I do hope my partner likes him.

More soon 🙂
xo
Amanda
PS: Did you see this yet? Squee!!!! We will definitely have this one in our little shop!