One of my favorite quotes from Alice in Wonderland captures perfectly what I'm feeling as I type this. It feels a bit unreal. If you've been following my blog for awhile, you know designing quilt patterns has been a long-time goal.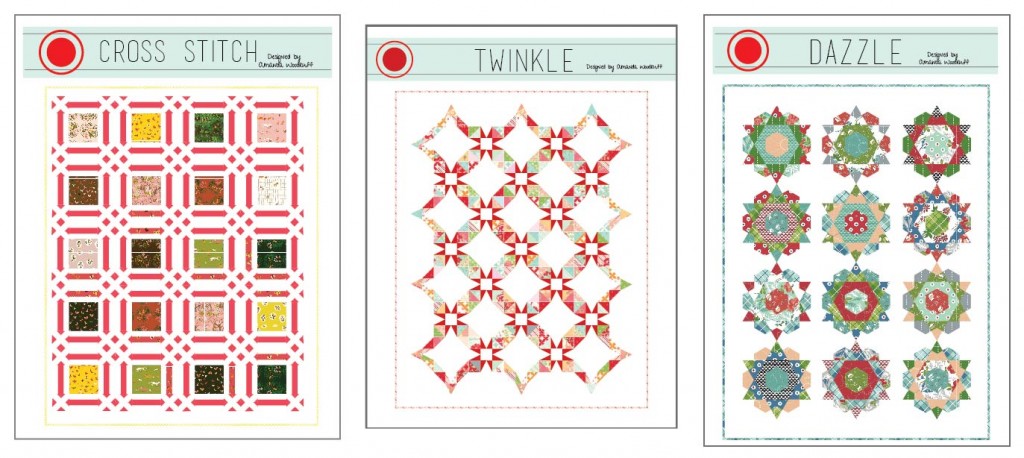 At first, I just hoped an idea for a quilt would come to me. And sometimes, I despaired at ever being able to put together something I was proud enough to put my name on. But like most things, the best inspiration was getting to work. Right before I found out I was expecting Ella (in the middle of Sewvivor), I jotted down these patterns. It has been a year in the making, but now it's time to finally show them to you. I can't wait to hear what you think!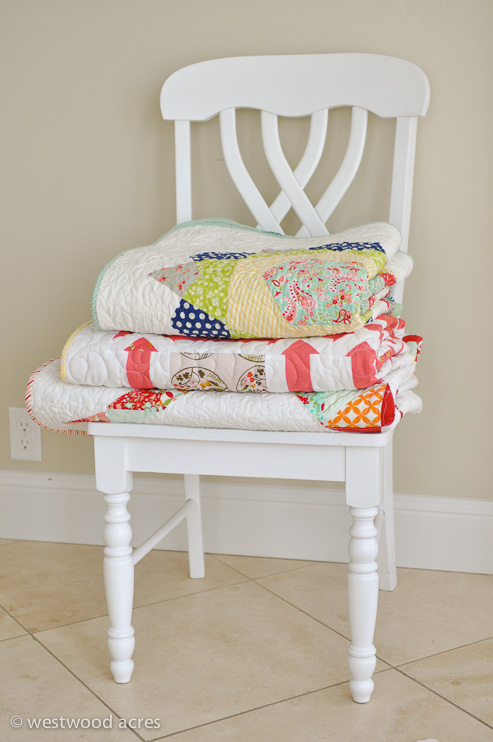 If you follow me on Instagram, you've seen Twinkle. Just looking at Twinkle makes me happy. It has been on our bed and every time I walk in my bedroom, I smile. I based Twinkle on a classic vintage block and updated it with some fun borders that look a lot more difficult than they are. This quilt comes together in a snap. I love the illusion of curves and the bright pops of red. This quilt is very beginner friendly and shows of the new Bonnie & Camille Hello Darling collection for sale perfectly. It uses almost a full fat eighth bundle and a few yards of solids.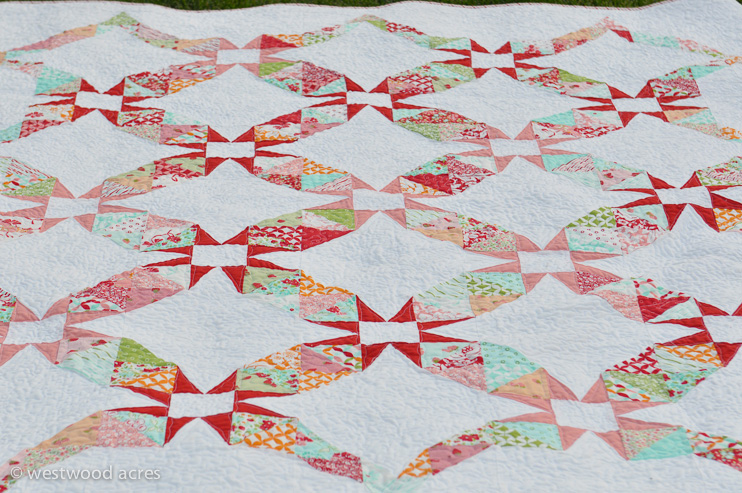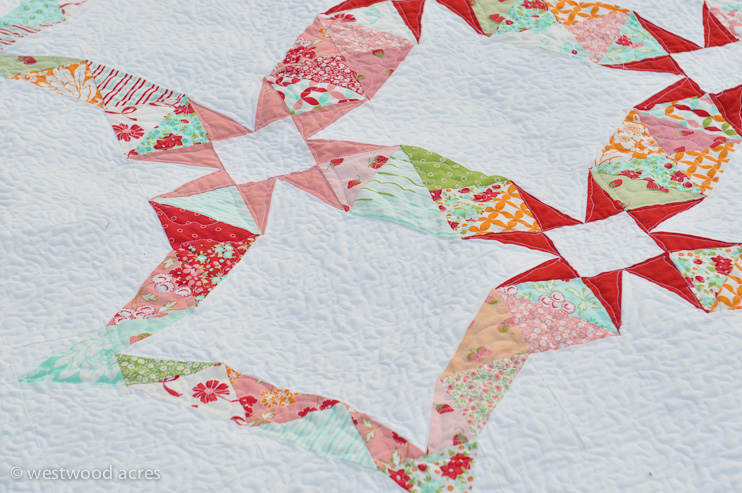 I can't choose a favorite, but my little people definitely have. They love Cross Stitch. It took quite a bit of tweaking the pattern to get this one just right, but the quilt comes together SO fast and with just a little bit of favorite prints makes a big impact. I always hunt for quilts that really feature fussy cut fabrics and this quilt does that in a big way. I've already started a second one of these for my horse-obsessed little girl. This quilt uses Tiger Lily by Heather Ross (Coming to our shop VERY soon!) and a mix of a few yards of solid and a bit of pink butterflies. I love how it works together.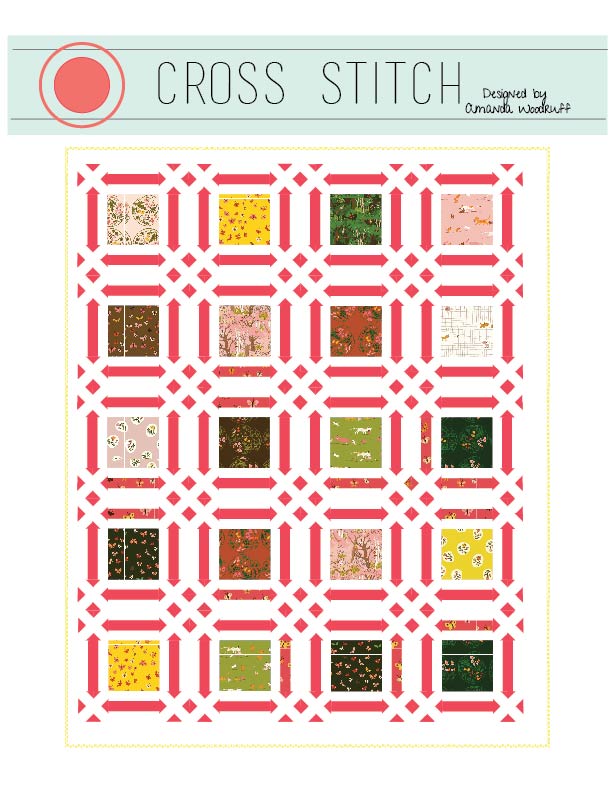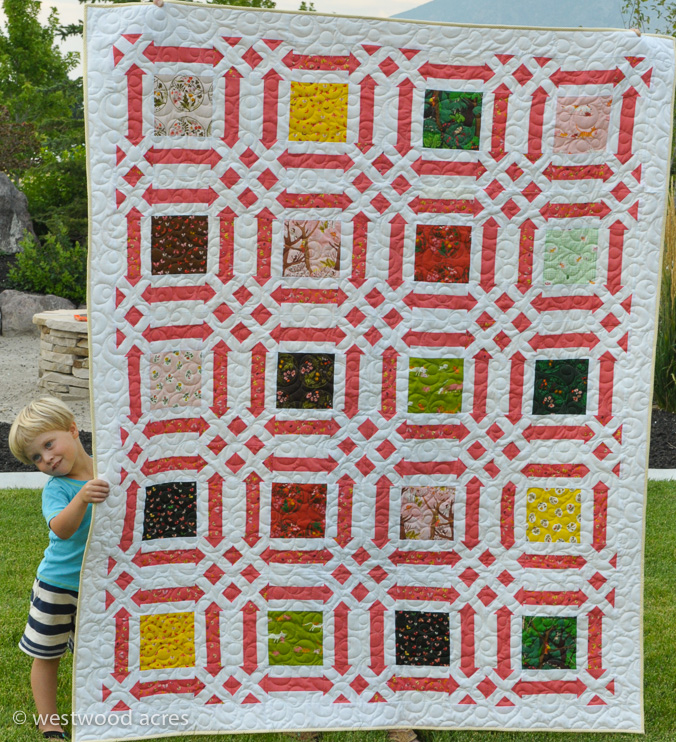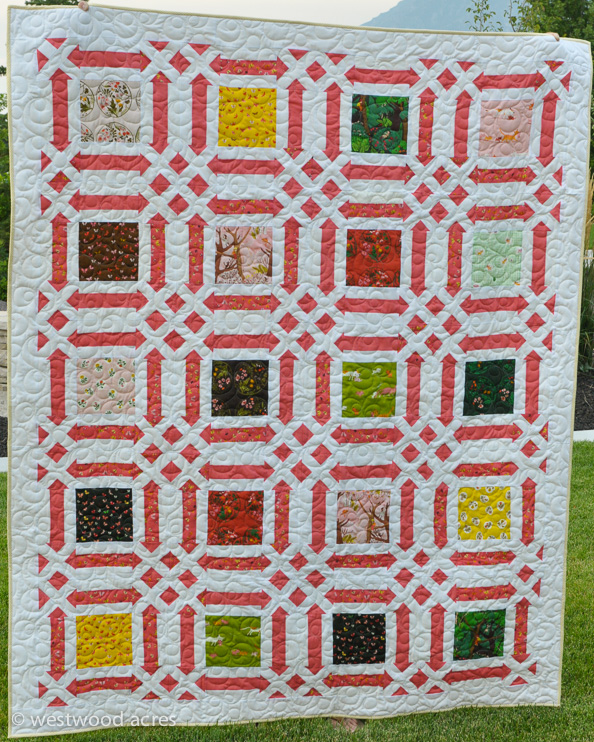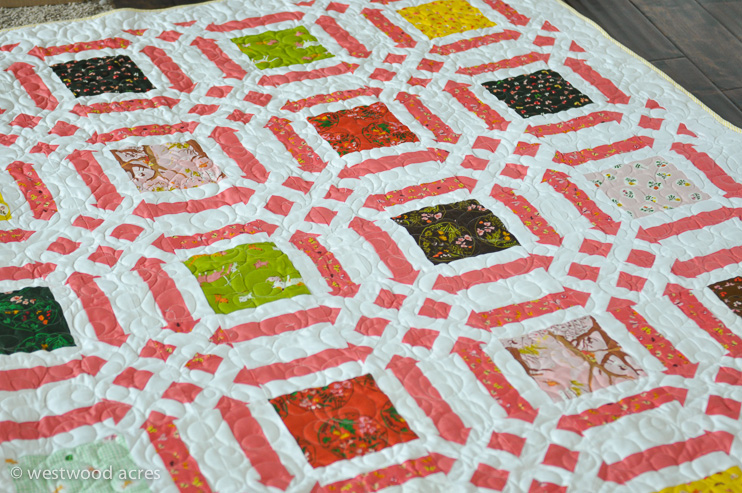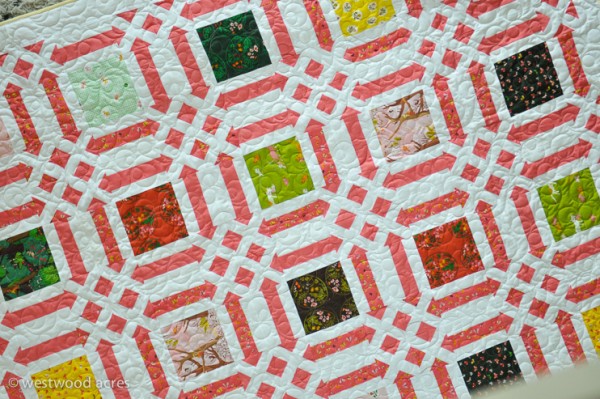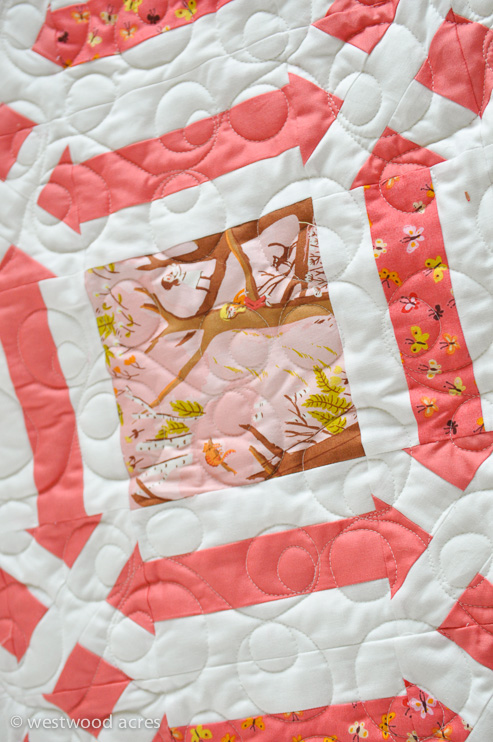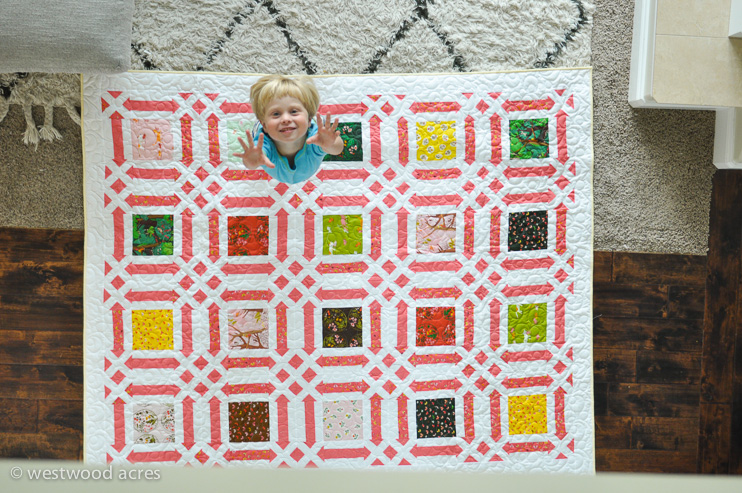 The first one I finished actually stitching was Dazzle (and stay tuned for a mini Dazzle!). You may remember this quilt from Sewvivor last summer. It is HUGE. It fits on a king sized bed (Although I usually use it on a queen sized bed in the guest room) And the design makes your favorite fabric pieces sparkle. This quilt uses a full 40 piece fat quarter bundle.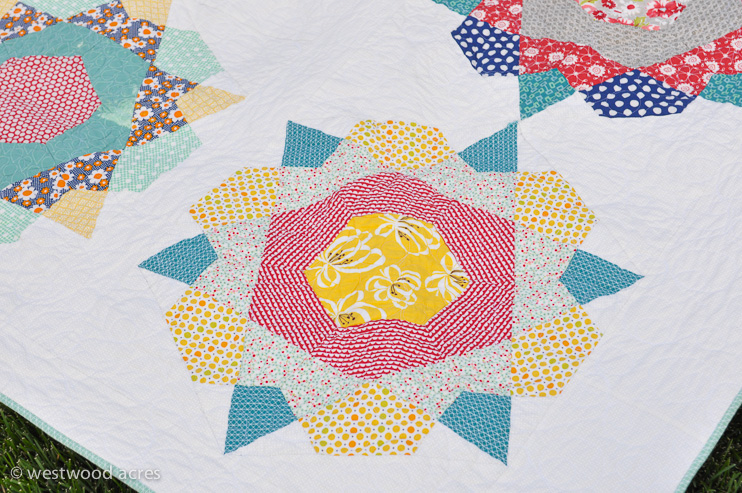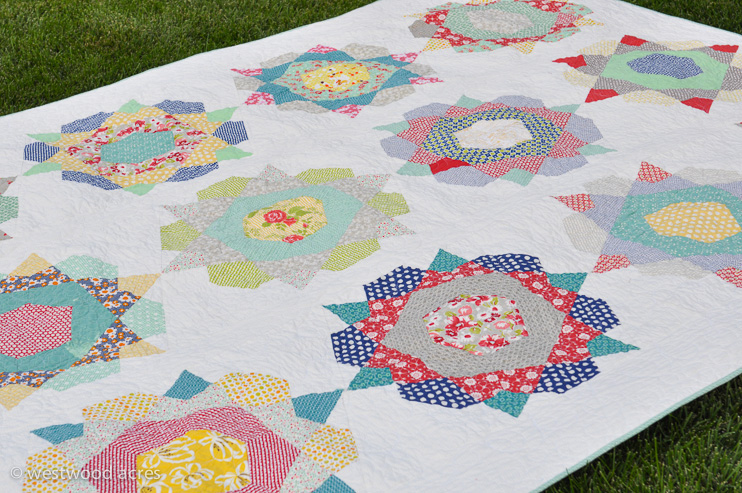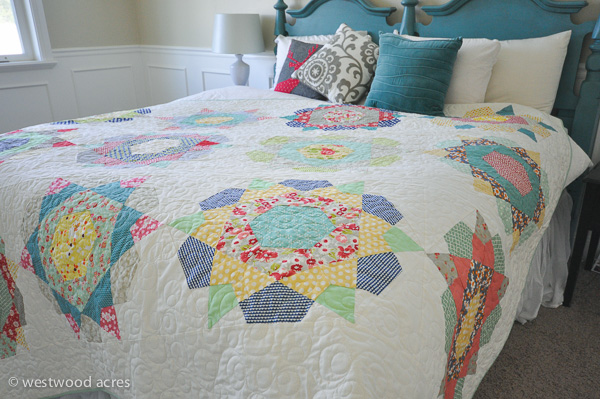 When I first started quilting, I hoped I would be able to one day hand down heirlooms to my children that I would be proud to say I had made. I can honestly say that these quilts are the ones I dreamed of. Thank you all so much for the words of encouragement, the little kindnesses and the support of our shop that allowed me to follow my dream. I can't say thank you enough, but make sure to follow along on instagram where I am going to try and say thank you in my love language (fabric!). And if you do try my patterns (They are now listed in my shop 🙂), I'd love to know your thoughts!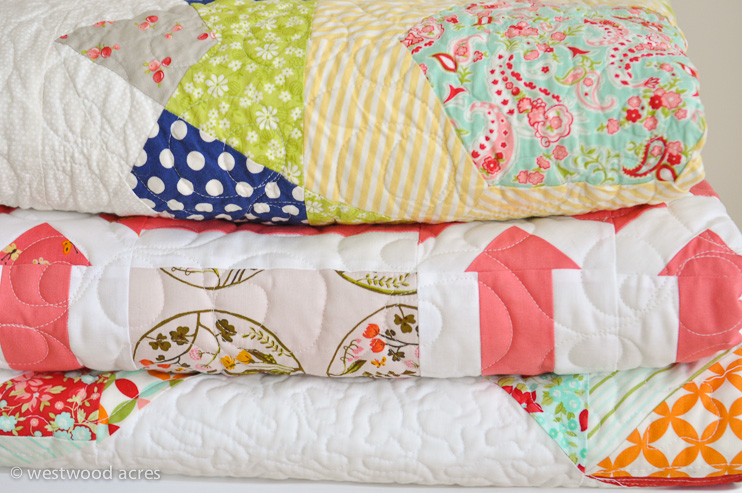 Thank you for following along on my creative journey!
Amanda