Sometimes, I really struggle for inspiration. Too many pretty fabrics combined with too many amazing patterns sprinkled with a little pinterest overload can keep a girl too overwhelmed to do anything! One of the best parts of swapping is having your partner make you a mosaic. It really helps me get focused, sit down and forces me to make something.


This time, my partner was pretty specific on colors, so I had a pretty obvious starting point. I had seen these gorgeous pillows on pinterest.
!
Source: jonathanadler.com via Amanda on Pinterest
And combined the two to come up with this pillow. It was pretty much improv-ed, but I really liked how it turned out!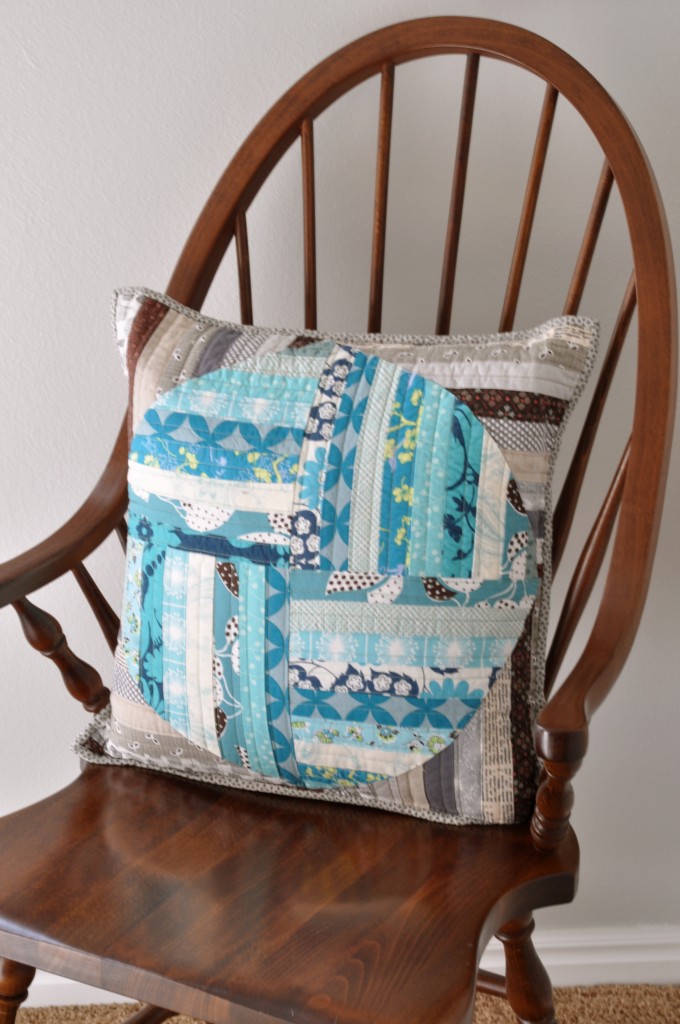 And one of the bonuses of the pattern is that it yielded a second block without much extra work.  I turned it into a second pillow since every pillow needs a friend, right?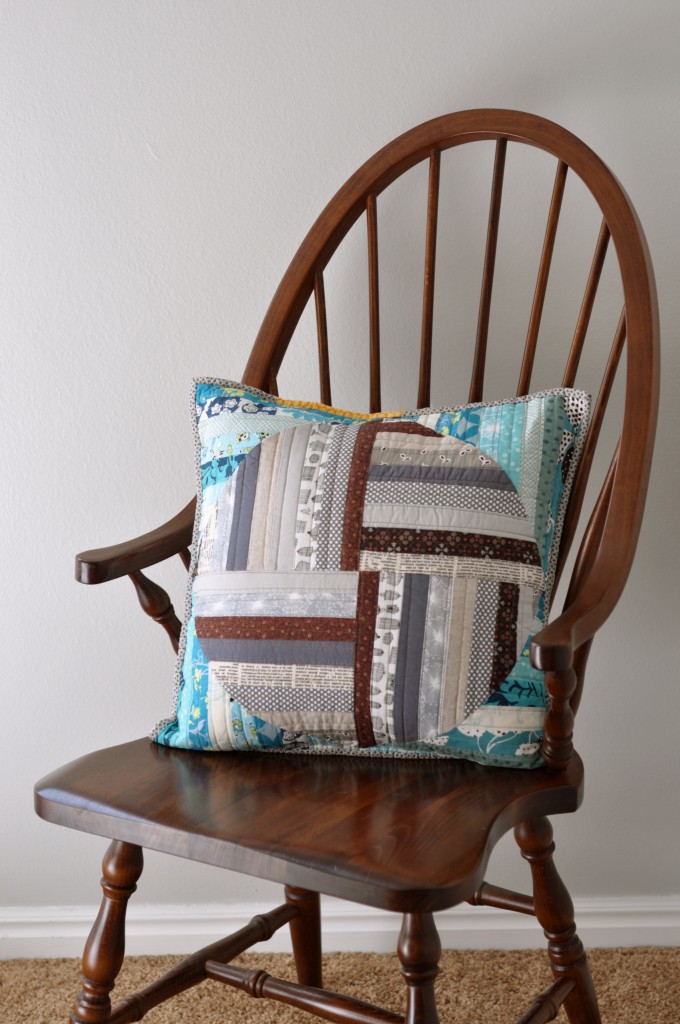 I loved cutting into my last little scraps of Flea Market Fancy grey seeds and blue leaves with abandon, using them up and being totally content. Especially since they should be showing up on my doorstep any day now, by the bolt!
I am linking up with Canoe Ridge Creations for Sew Modern Monday!