It's been awhile. Again. But I am so excited to share this quilt.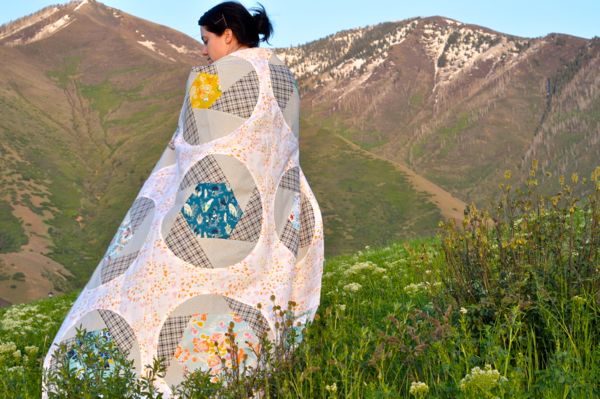 In our house, photography is a big deal. Discussions about photography over the dinner table are common. 'Where's the camera?!' is a daily question.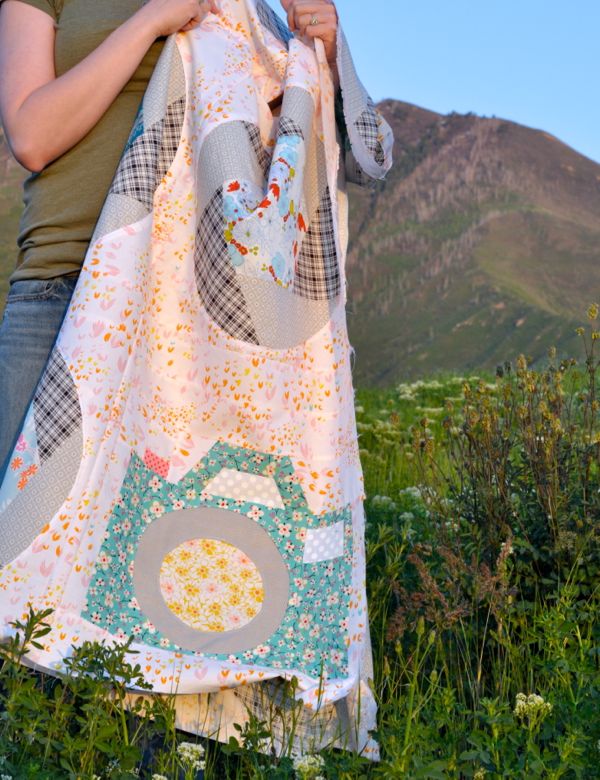 Well, here it is. The very best camera block I have ever seen! This pattern is called Aperture Science from Ali Winston's first book, Quilt Lab. This book is genius. I guarantee that you have never seen any of these patterns before. It is SO great to have such a fun, fresh voice in modern quilting.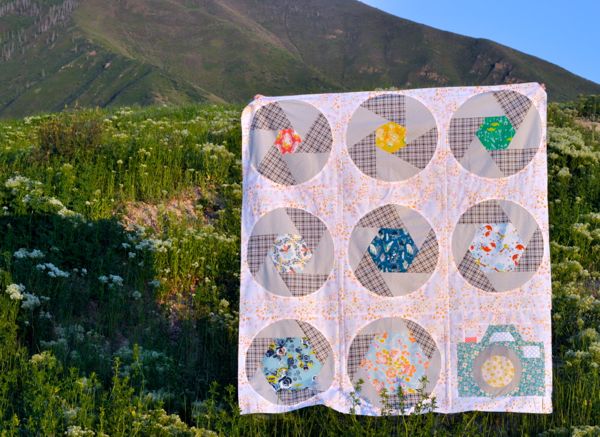 This quilt has the benefit of being PERFECT for fussy cutting. I seriously debated using my precious Heather Ross stash, but in the end, I went with my first impression of photographing a nature walk. I used primarily Art Gallery fabrics, mostly the Sweet as Honey and Meadow collections. Then, I mixed in a bunch of pieces from my stash, and came up with this. I thought it was a fun juxtaposition to use all prints when the original version was all solids.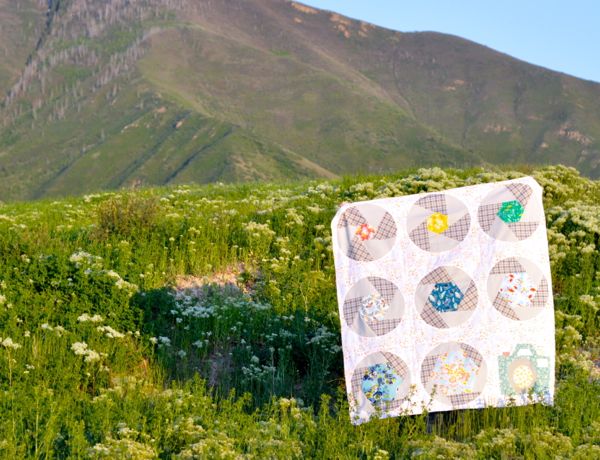 So run! Don't walk! Pick up this book. If this pattern alone doesn't seal the deal, visit these lovely ladies, for a run through of other fun, new patterns.
March 4: Ali Winston with Binary code
March 11: Knitty Bitties with Fractal
March 18: Pink Stitches with Scattered
April – Angles
April 1: Ali Winston with a free bonus pattern for you!
April 8: Canoe Ridge Creations and a variation of States of Matter
April 15: Amy Lou Who tackles Calculus (The only calculus I've ever liked!)
April 22: Whipstitch shows off Molecule 
May – Circles
May 6: I'm a Ginger Monkey with Culture
May 13: Lindsay Sews with a bright new version of Echo
May 20: And you are here for a version of Aperture Science 🙂 Let's pretend it's still the 20th, k?
May 27: Cut To Pieces and Ali Winston have teamed up for a joint free pattern!!
So, if you've made it this far, are you up for a giveaway? It's been awhile since I held one in this space. Are you a fan of scraps? I have made several quilts lately and I have BUNCHES of scraps building up. So, Leave a comment below letting me know which quilt from Ali's new book is your absolute favorite and I'll pick a winner to receive a full flat rate envelope of fun scraps. Can't wait to see which quilt you love most!