For some reason that is what came to mind naming this quilt. I see kite tails, Trees waving in the breeze, some gorgeous stripes across the sky. There is something almost weightless about this new line from Lotta Jansdotter.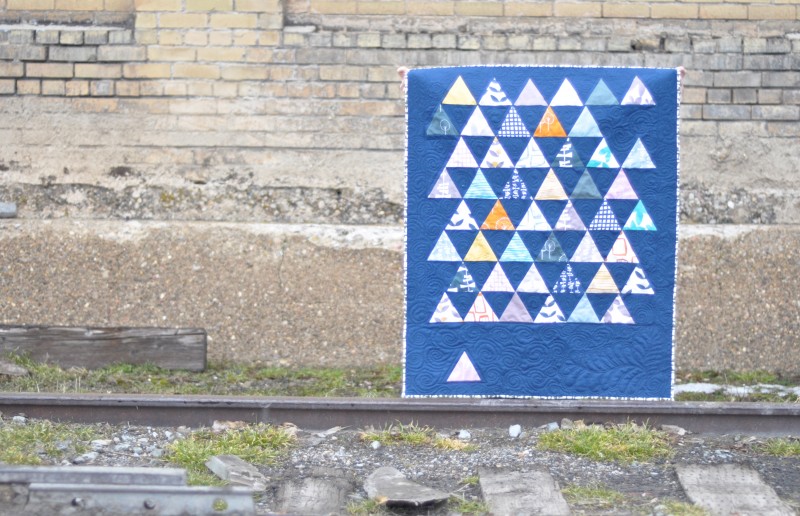 This is my first finished quilt of 2013. I am SLOW. And easily distracted. My heart quilt is half bound and I feel pretty proud that I am finishing it eleven months early (haha!). But I couldn't take my eyes off of Glimma when it arrived, so this little quilt jumped to the head of the line.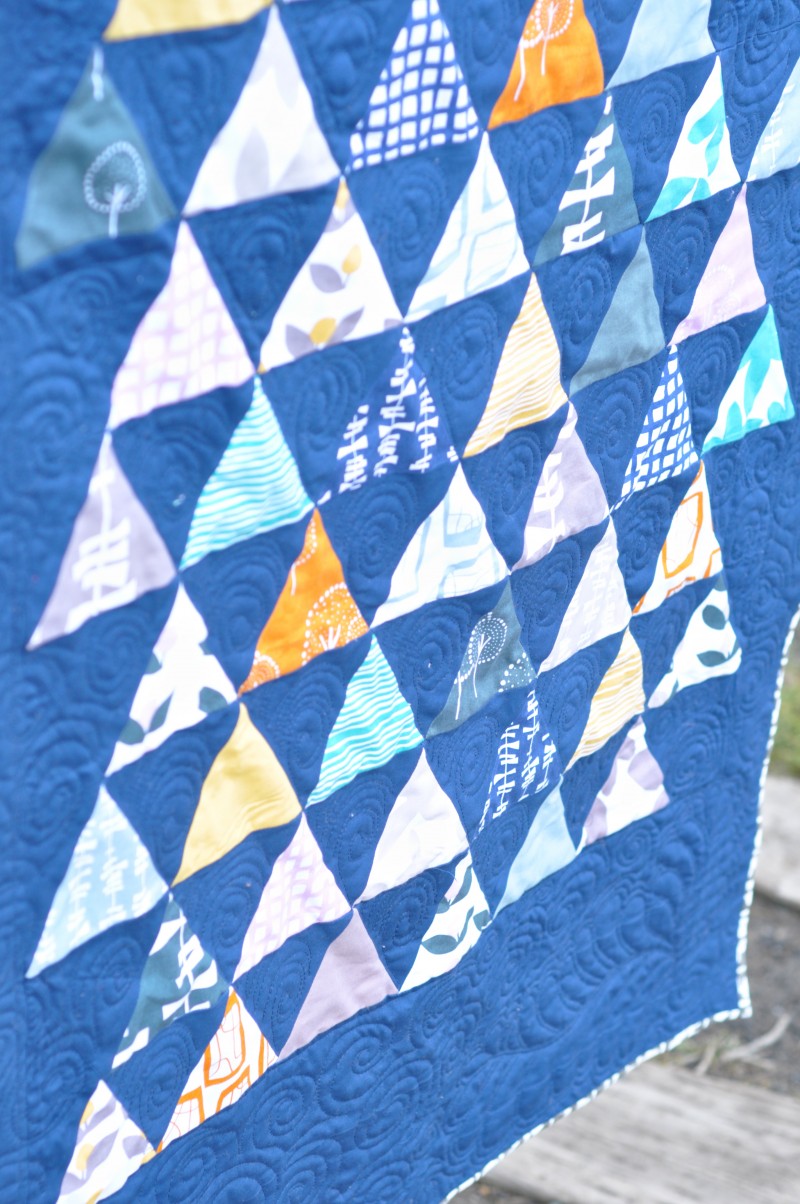 The colors are so fresh and springy, and I loved pairing them with the nautical blue from Moda's fall solids release. In person, the blue is much deeper and the Glimma colors really glow.
I'm especially looking forward to the lavender prints and the amazing charcoals in this line. And I love how Lotta's yellows play well with pretty much everything.
And I loved playing with the negative space and really pushing my quilting skills. This is just my second attempt at feathers and I really love how they add an entirely new dimension to the quilt.