So, I think it is time to wrap up my Quilt Market recaps. So, today we are going to see some inspiration overload, one more goodie bag which is really two goodie bags combined, and then we'll come back tomorrow for a fun new (free!) quilt pattern and four winners!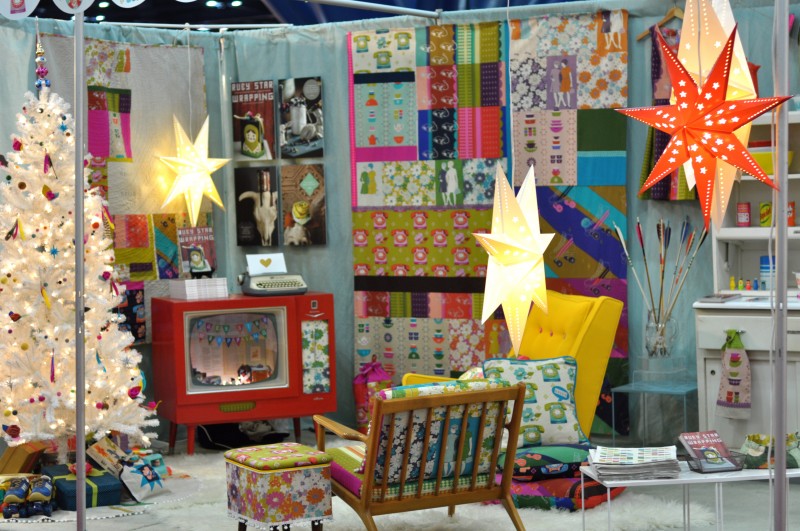 So that's the lovely Melody Miller's booth. It was amazing. Due to a few technicalities, she wasn't able to contend for best booth, but I think she would have given a few others a run for their money. What do you think?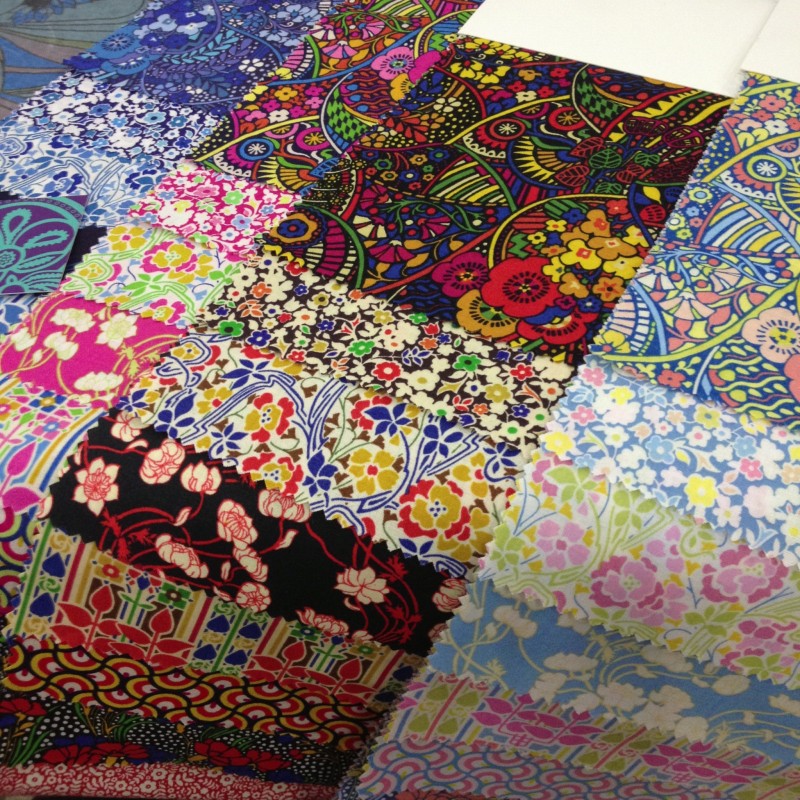 Then we have new Liberty of London arriving in shops in April. I think I like this line so much better than Bloomsbury Gardens. That top set particularly speaks to me. I'm excited to see what these pretty fabrics turn into.


I would be remiss if I didn't show off my friend Jeni's new line from Art Gallery.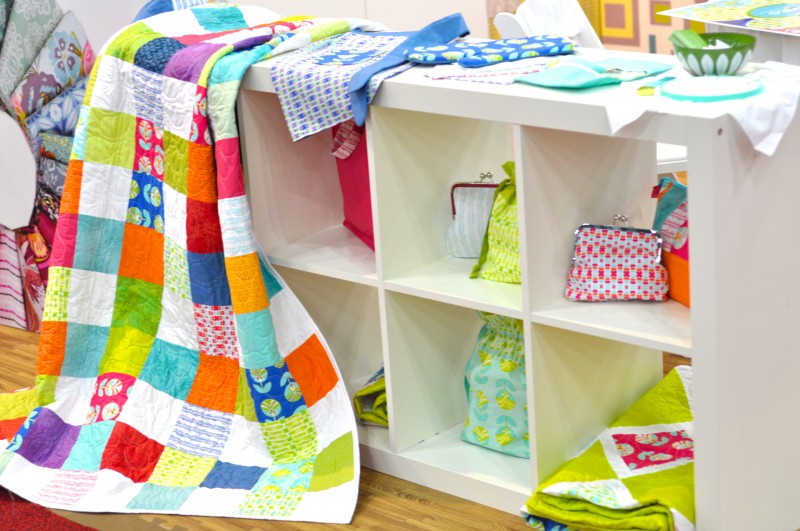 These pretty, bright colors are so fun! This range will be delivered in February and I think it is going to be a really nice break from the cold and the grey for those of us in the Northern hemisphere.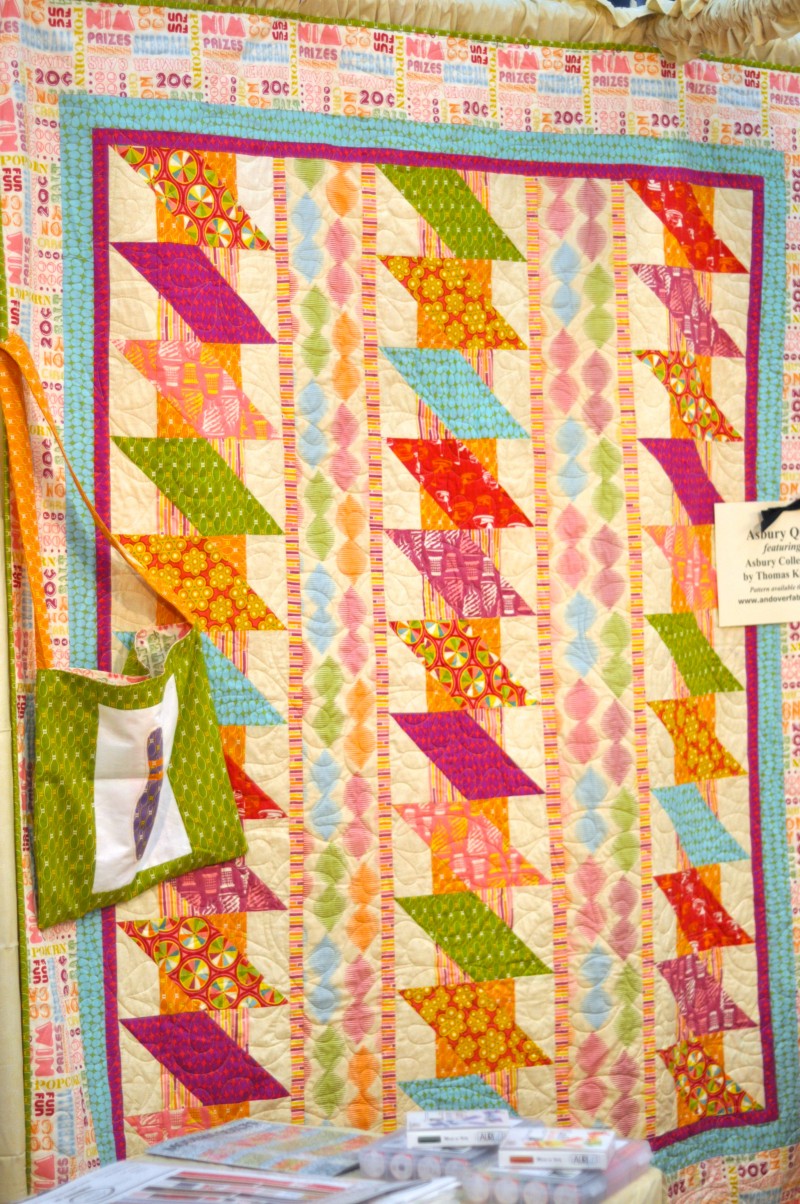 Andover Fabrics is on a roll right now. They have so many really cool lines coming in the next few months, so I am going to breeze through their booth. There were tons of displays, but I'll just point out a few quilts. Nothing does it for me like a quilt. Above is Asbury from Thomas Knauer.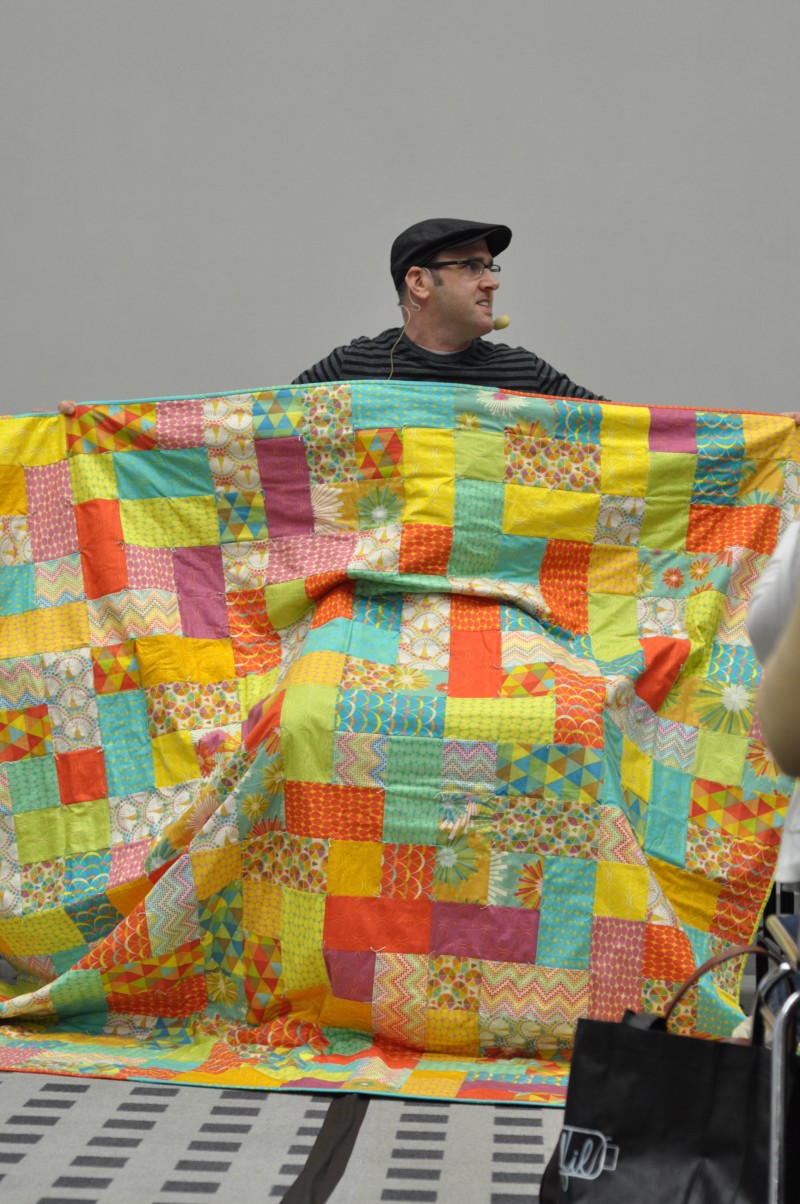 I had a couple opportunities to chat with Thomas last month and he is pretty much the world's nicest guy. You can totally tell he used to teach, and he has a ton of information and ideas tucked between those ears of his. He is releasing two lines in the next two months, Frippery and Asbury. Both are bright and fun.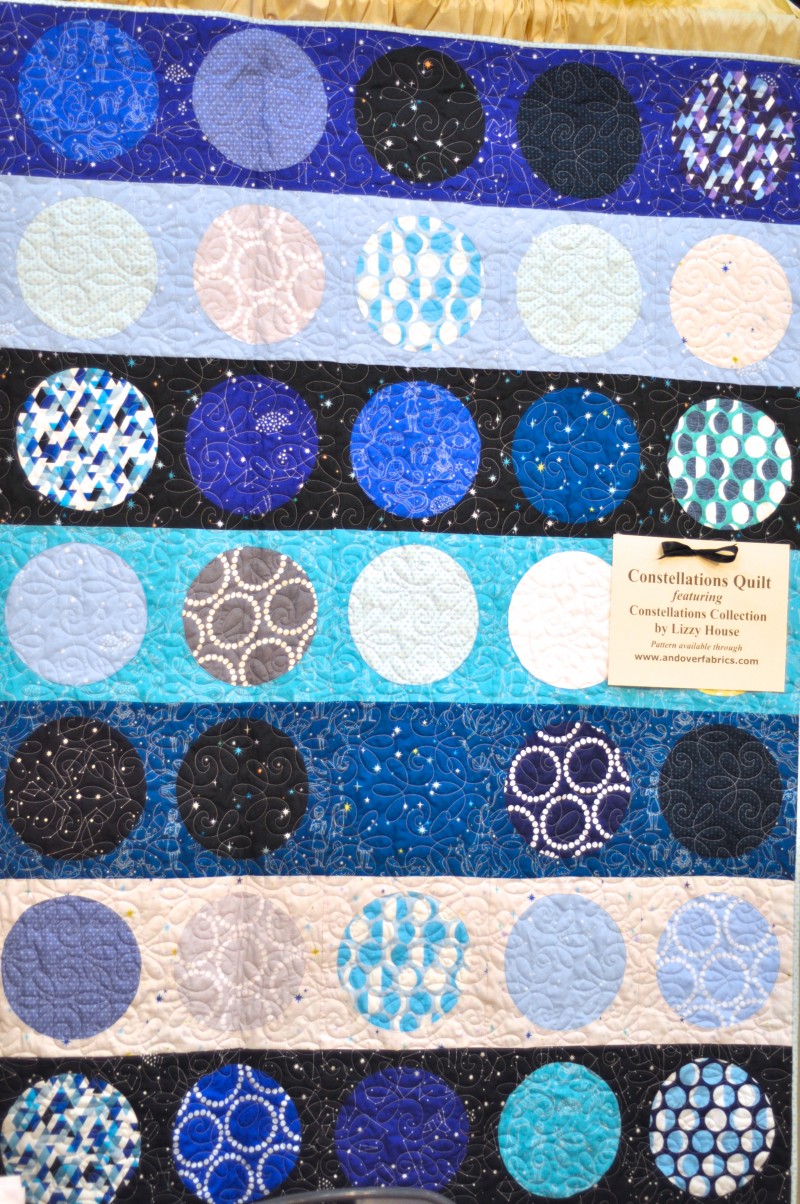 Lizzie House is releasing 'Constellations' this (possibly next) month and it is a great mix of signature prints and basics. I honestly can't get enough blue in my life (someday I'll show off my rainbow stash, but suffice it to say that of 4 drawers, 2 are blue) and this line has some great navy blues that I wish I could stock up on by the bolt.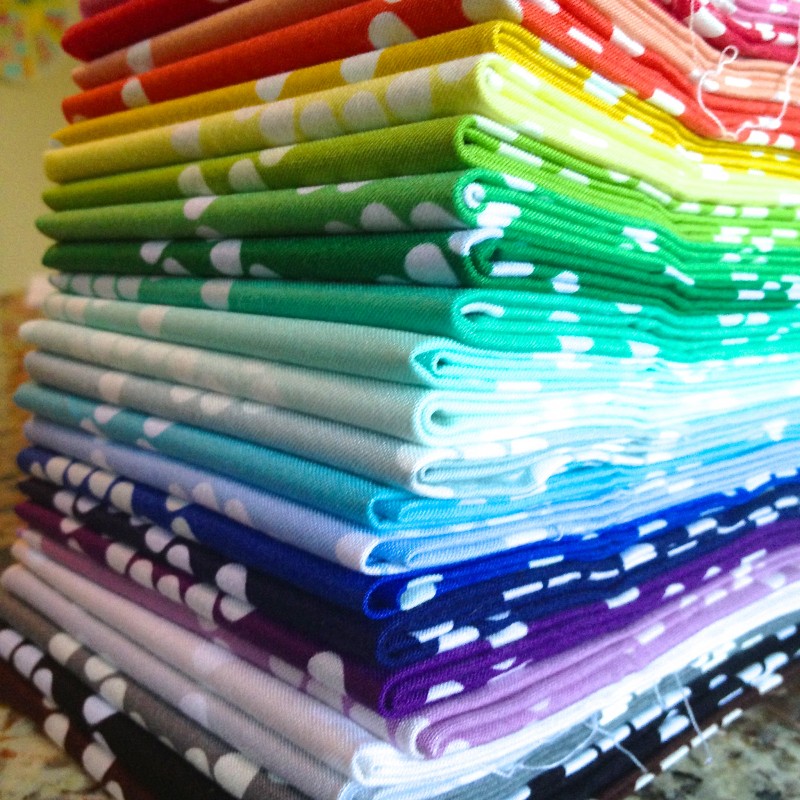 Of course, Lizzie is also releasing a rainbow of Pearl Bracelets. There are going to be 26 colors in all including an awesome white on white and range of greys. Judging by how fast the bundle from Sample Spree flew out the door, this is going to be a line you do not want to miss!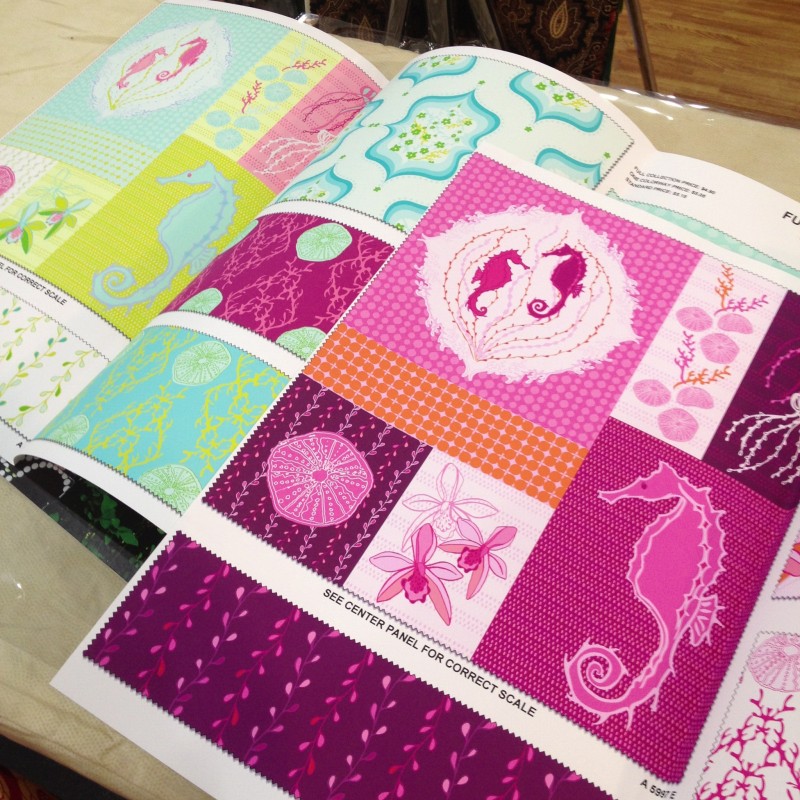 This new line from Mo Bedell is probably one of my favorite upcoming lines. I love water themed lines and Full Moon Lagoon is going to be gorgeous. This will be released around the end of the year. I loved her Party Dress line, so this is on my 'must have' list. My little girl will flip for the seahorses!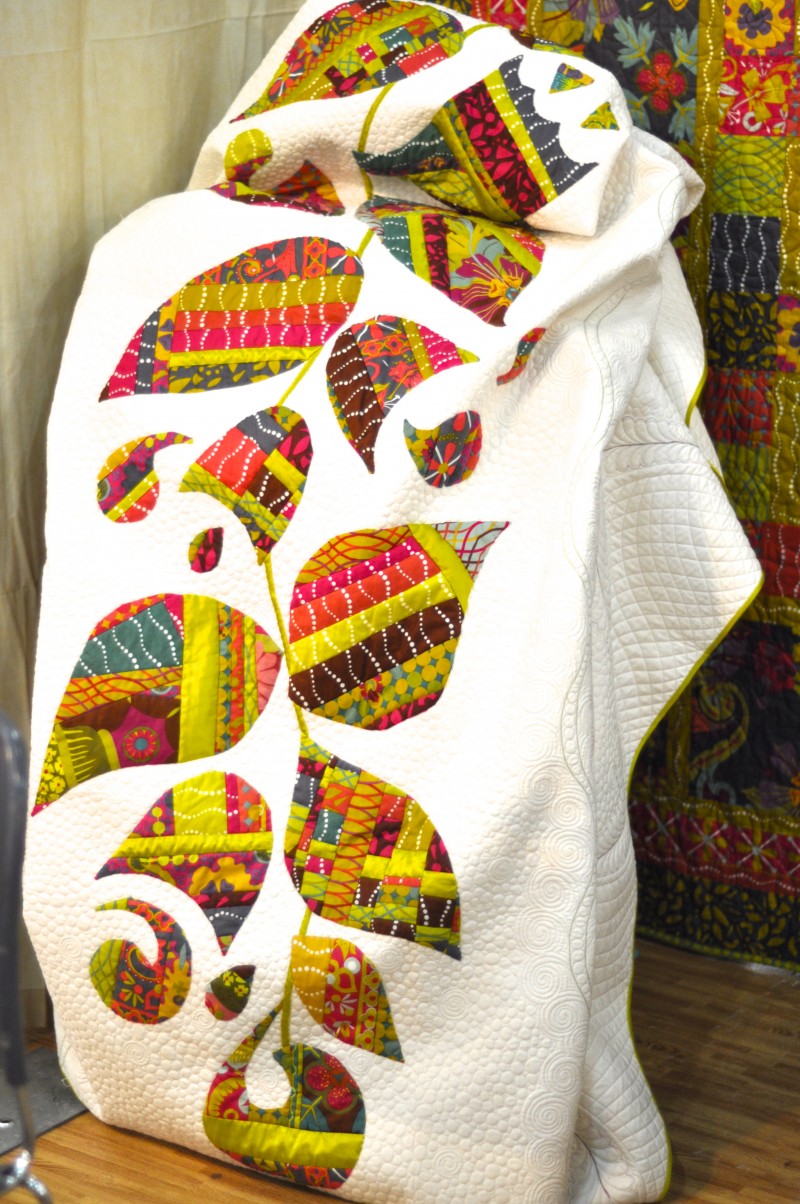 Of course, there is Lucky Penny which should be arriving in my little shop sometime in the next week or two. And I can see the bike path (wavy polka dot) print being a new 'pearl bracelet. I love the coppery tones and the reinterpretation of the rainbow in these hues.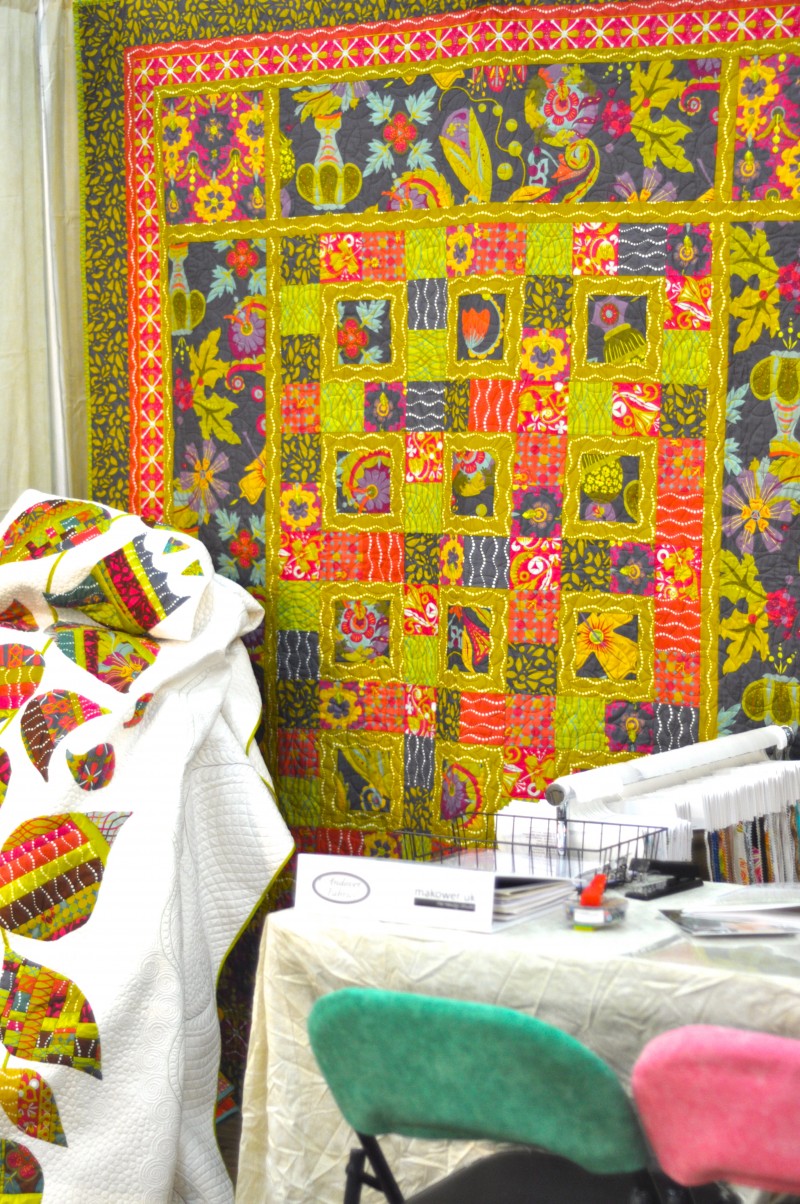 I want to breeze through two more booths and then pass along my last goodie bag!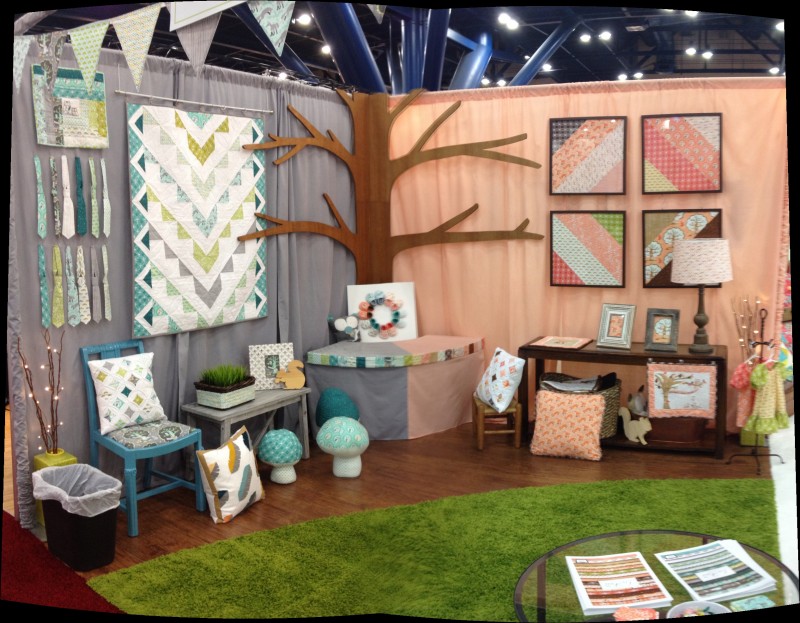 Les Amis is brand new from Patty Sloniger for Michael Miller. It has foxes, people! Cute ones! And little owls and deer.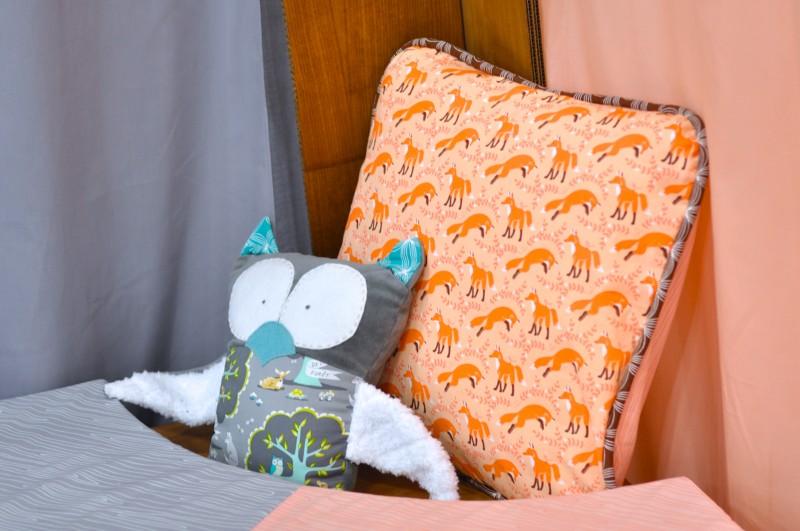 I can see hand crafters of goods for little ones going bananas for this line. I nearly snatched all of these booties and ran out the door.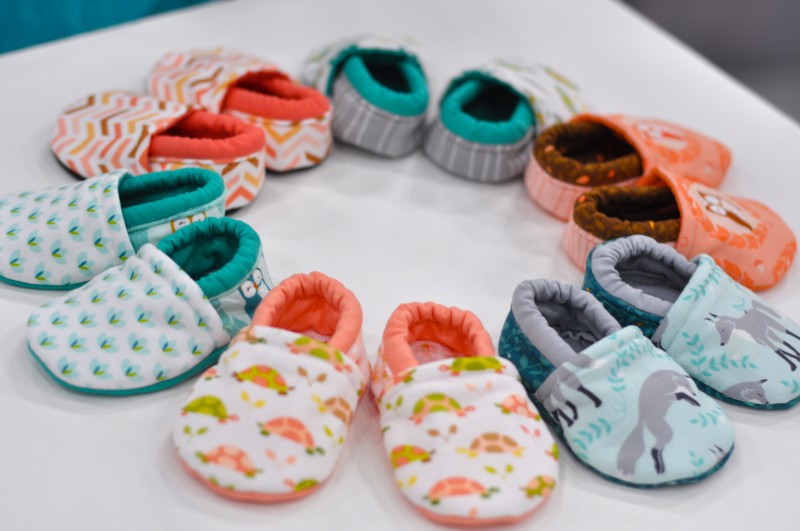 This line will be here in just a few weeks, along with Architextures from Robert Kaufman.


This line is going to be beyond fabulous. It has some great black and white prints, text, and LOTS of texture.
So, there is my quilt market recap. I still have probably another 100+ photos, so they may pop up over in my flickr stream at some point. They are kind of dark, since convention center lighting doesn't exactly show off the gorgeous colors of these fabrics, but you will probably get the idea 🙂
So, the Goodie Bag!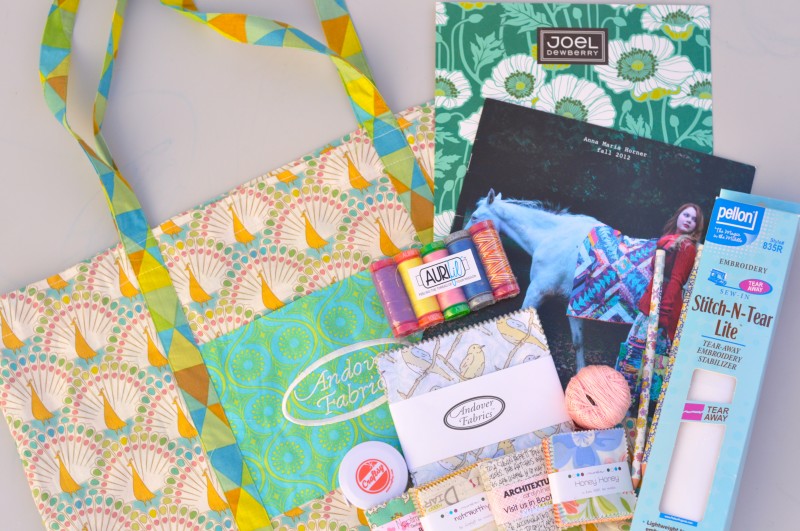 Andover shared these lovely, lined tote bags made out of the peacocks from Frippery. These are so nice! I am filling it with the brochure of Notting Hill, Anna Maria's pamphlet which includes several pages and a free pattern from her Needleworks Notebook, four mini charms including Architextures, Noteworthy from Sweetwater, Darlene Zimmerman's nursery line, and Honey Honey from Kate Spain. There is also a sampler pack of Aurifil thread, some perle cotton, some Pellon interfacing, Liberty pencils, etc. This is just a great sampling of fun swag.
To enter, just leave me a comment letting me know which line we've reviewed that you can't wait to get your hands on.
If you have ever purchased from our little shop, I would like to give you an extra entry, just to say thank you. We know there are so many choices when looking for fabric and I really appreciate you choosing to shop with us!
Don't forget to enter my day one, day two, and day three giveaways as well!
I'll see you tomorrow with a tutorial for my Crossed Paths quilt!