Sorry for the (very) late post. I know you are just holding your breath for more quilt market pics. It has been quite the Halloween.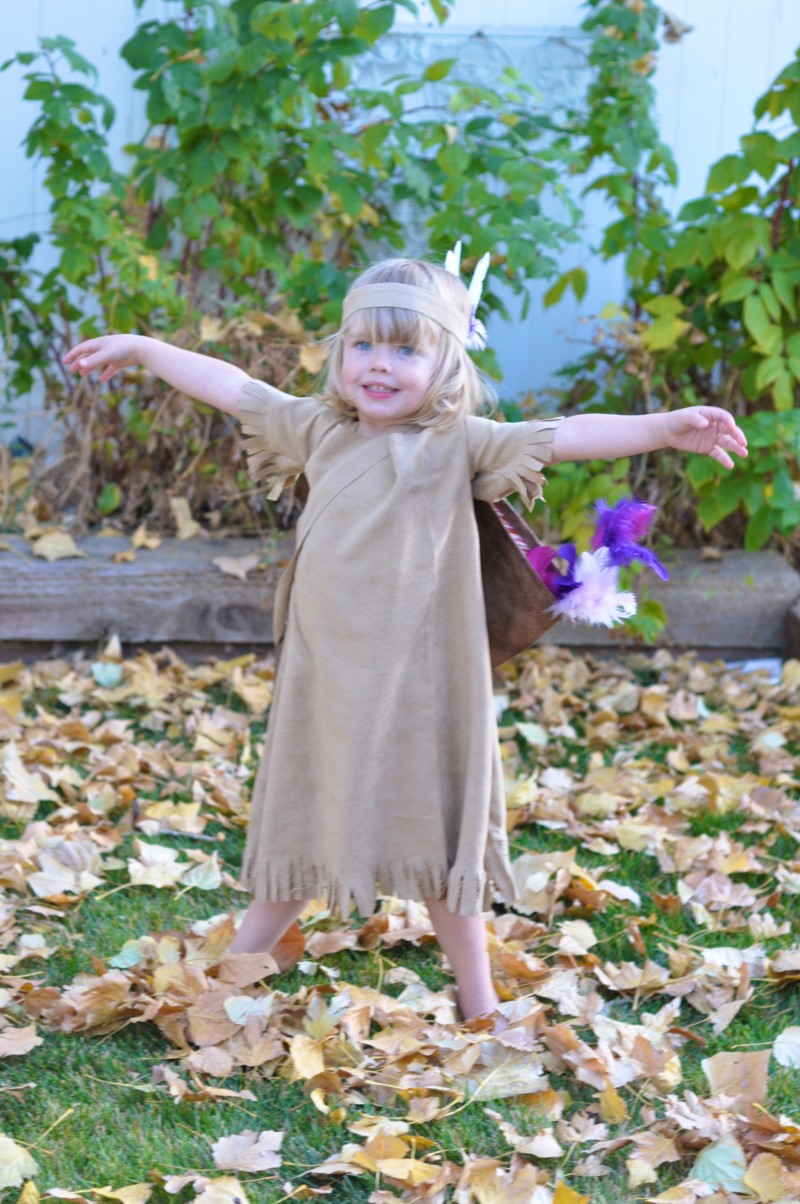 I came up with and created (from scratch) with Abby's costume this morning and had it as reality by 3 pm for her Daddy's work Halloween party. Luckily, she loved it!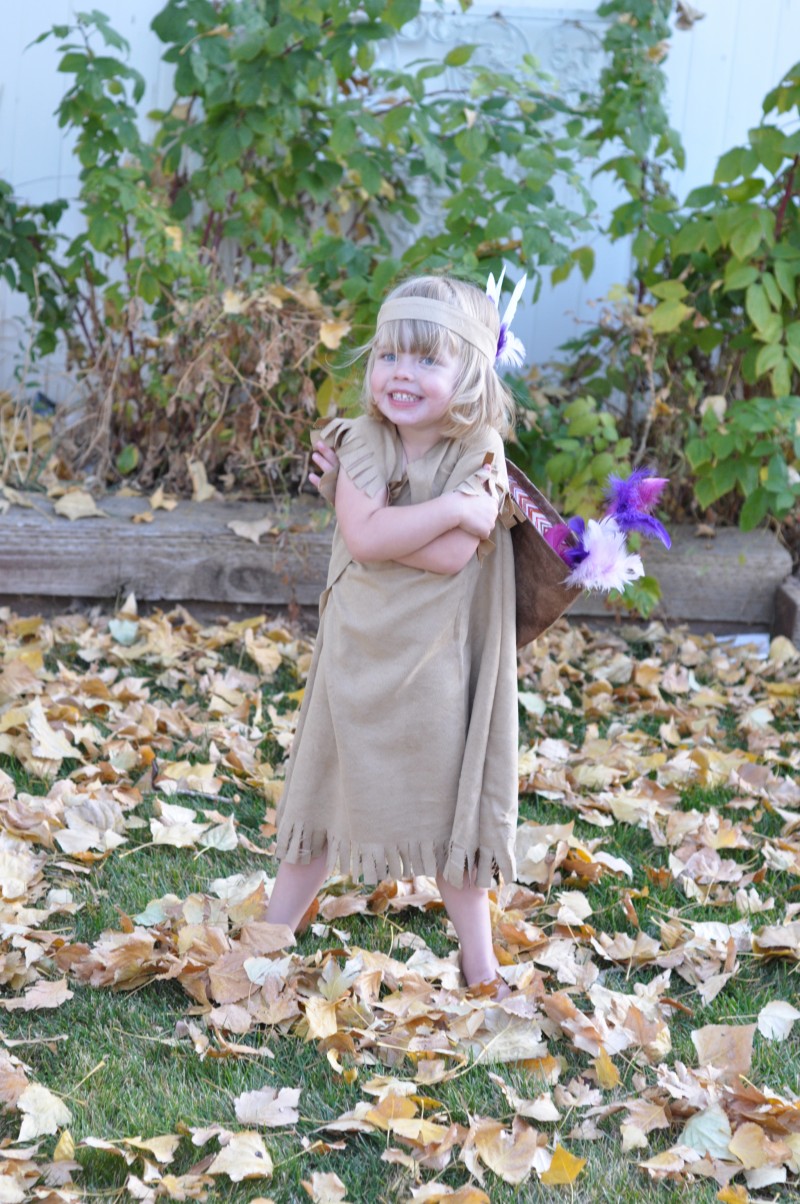 So, on to the Quilt Market stuff!
I wanted to go backwards to yesterday and revisit Anna Maria's Schoolhouse. It was beautiful. And while she definitely showed off some of her new pretty voiles and flannels, she was really passionate about her hand stitching. Here's a dress she stitched with a pattern from her new book combined with a super acidic new color way of Field Study on voile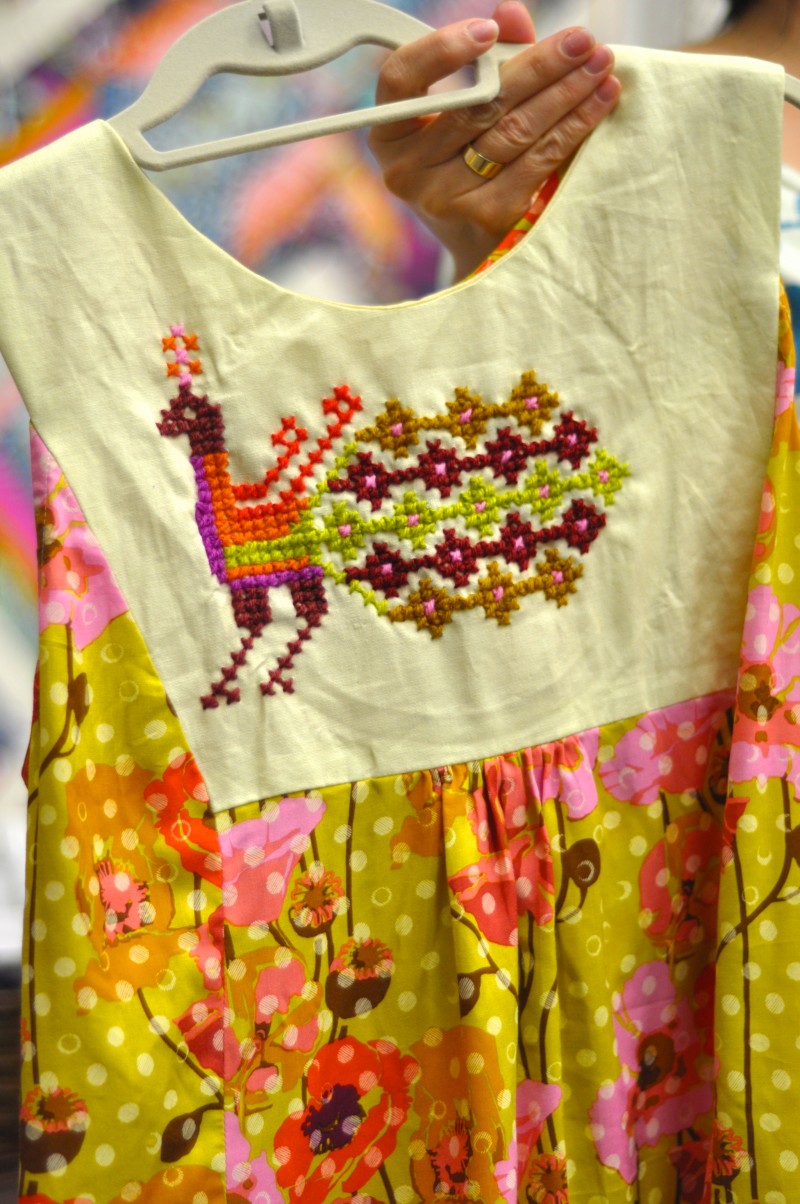 And here is her amazing pillow. I really want to make this.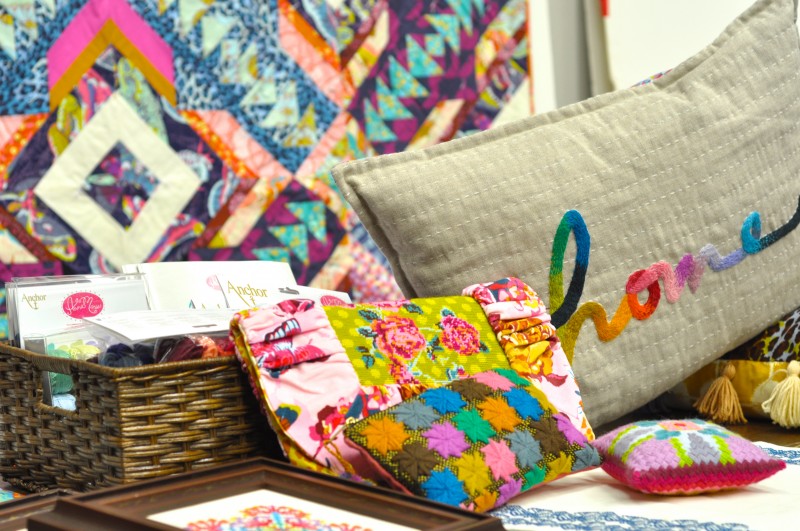 This cross stitch pillow from Bari J kind of echoes the theme of hand stitched accents and the needleworks from Splendor 1920 are in the same vein and trend as AMH's recent release.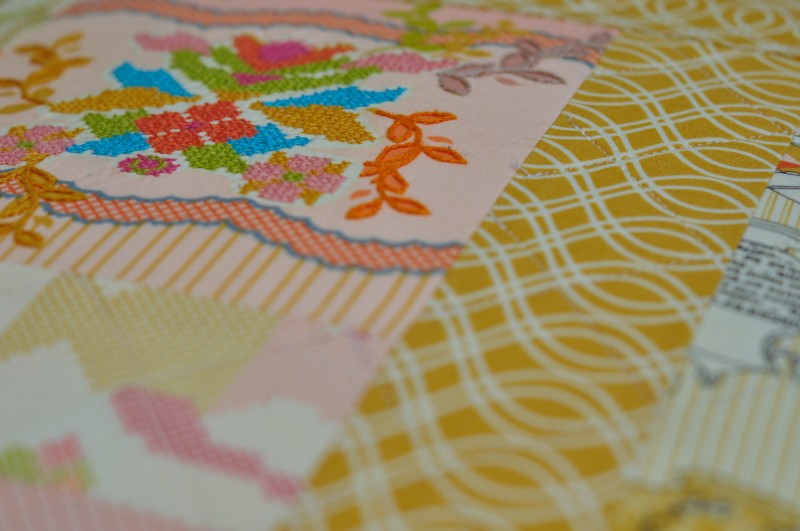 So, now on to a new booth! Moda really upped the ante with this little trick.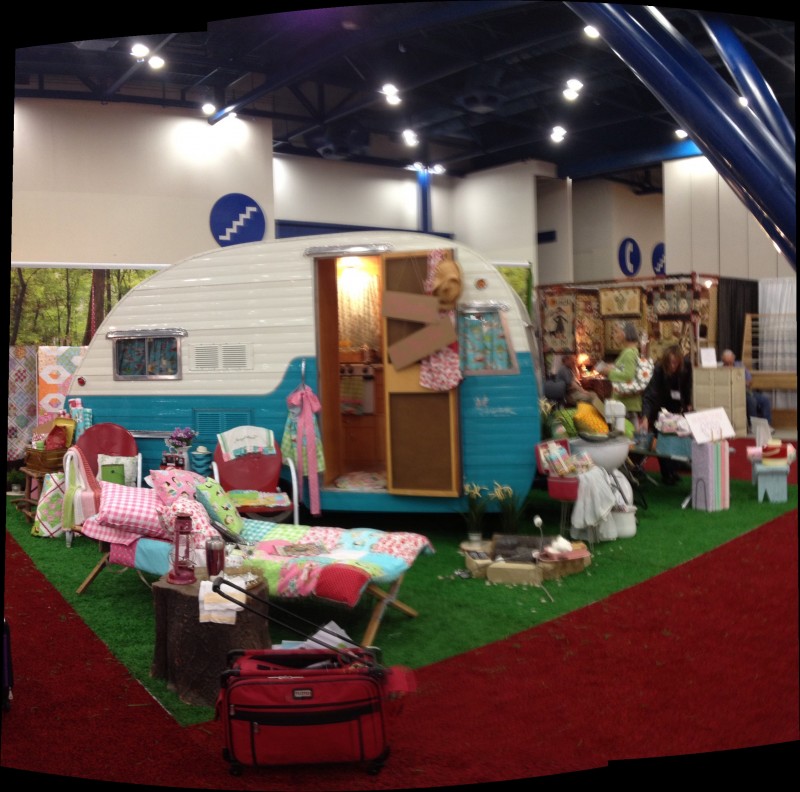 This booth was a huge mashup of 2wenty Thr3e, Posy, Simple Marks, Glamping and Honey Honey. It was pretty hard to pay attention to any of the other lines with this gigantic camper sitting there, though.
The lady behind the fabulous is Mary Jane. Her new line is pretty wild, although there wasn't a ton of it to photograph.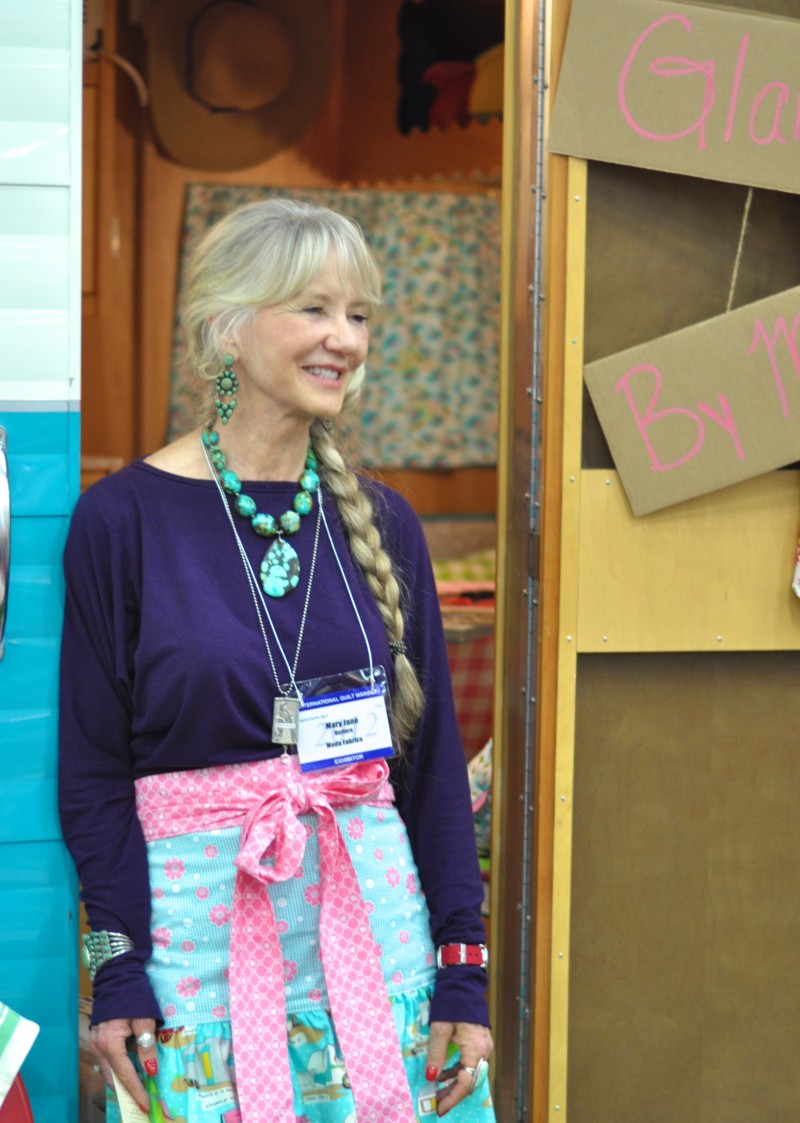 There was also the darling Aneela with her adorable new line, Posy.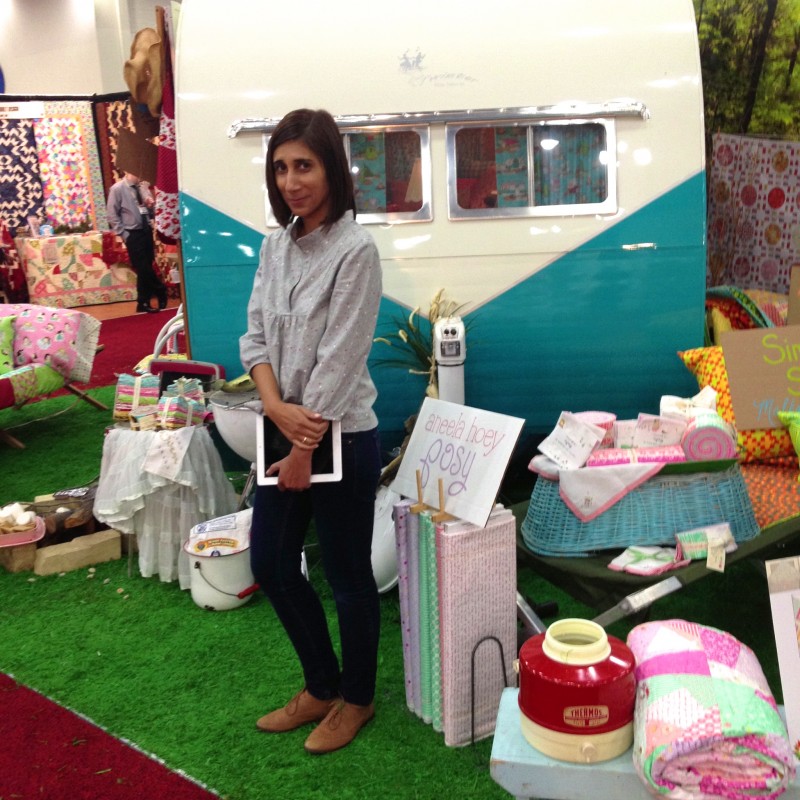 I can't really wait for it. It is practically perfect in every way!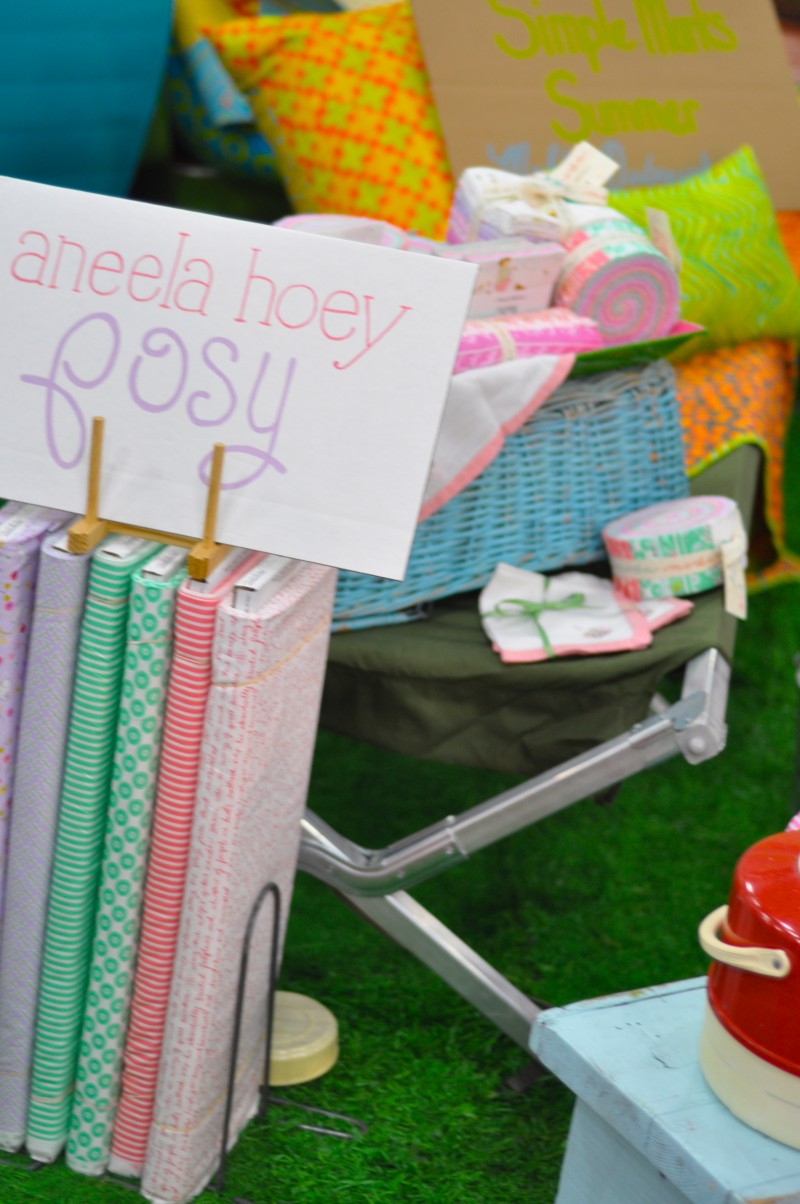 Sadly, 2wenty Thr3e was tucked in a corner and I didn't take pictures of it. Each of the other lines just had a camp cot decorated and I was a little distracted by the huge camper. I did love the camera prints from 2wenty Thr3e, though. I'll see if I can get a few shots of them up soon.
Over on the other side of the floor, Joel Dewberry was showing his new Notting Hill range, which is really lovely! I am seriously digging the plaids.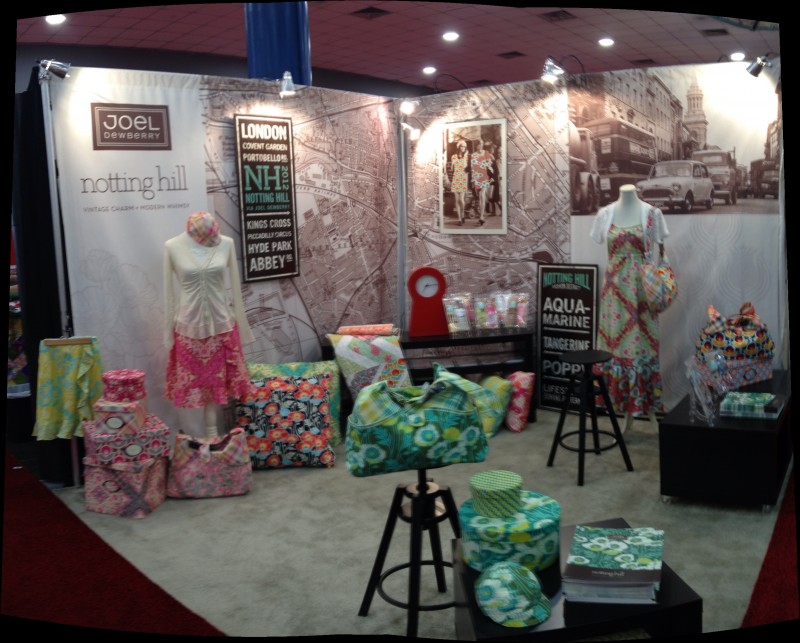 There are three separate colorways of the Notting Hill line, and then a gorgeous black colorway in the cotton sateen (home dec) weight.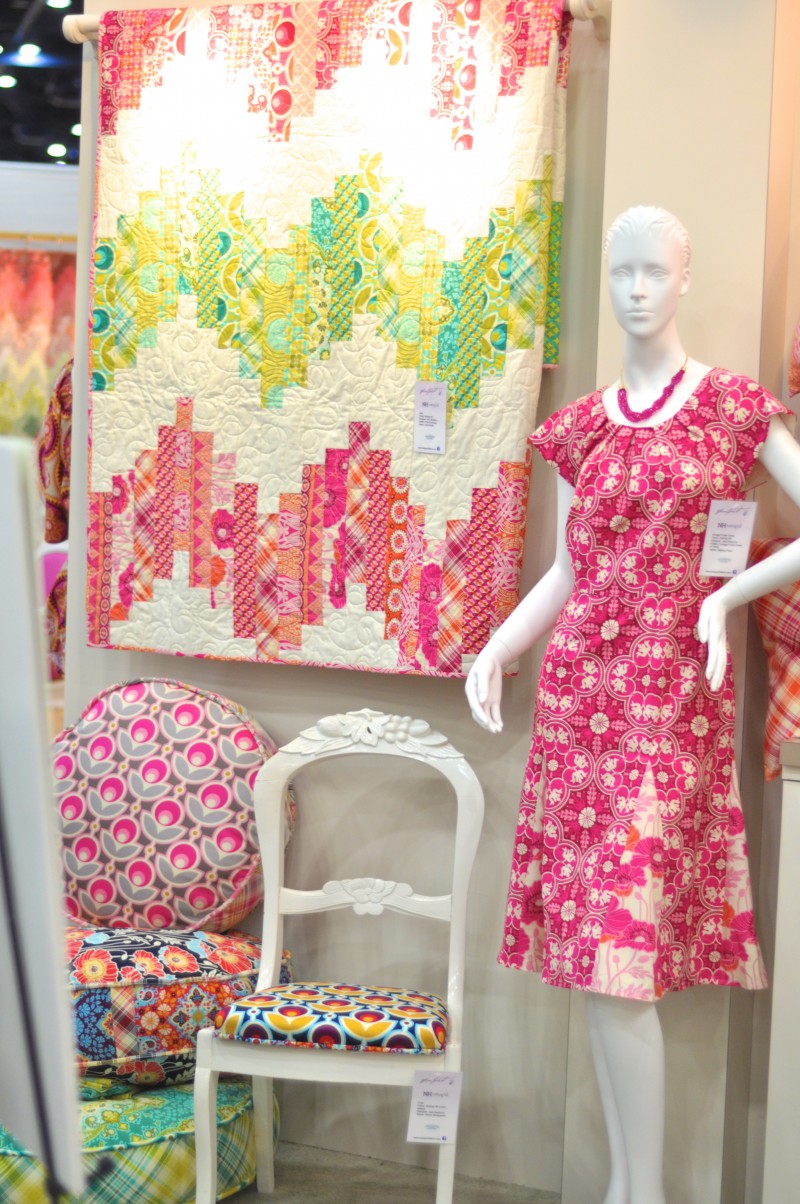 I'm just going to post more pictures, since I kind of think they say it all 🙂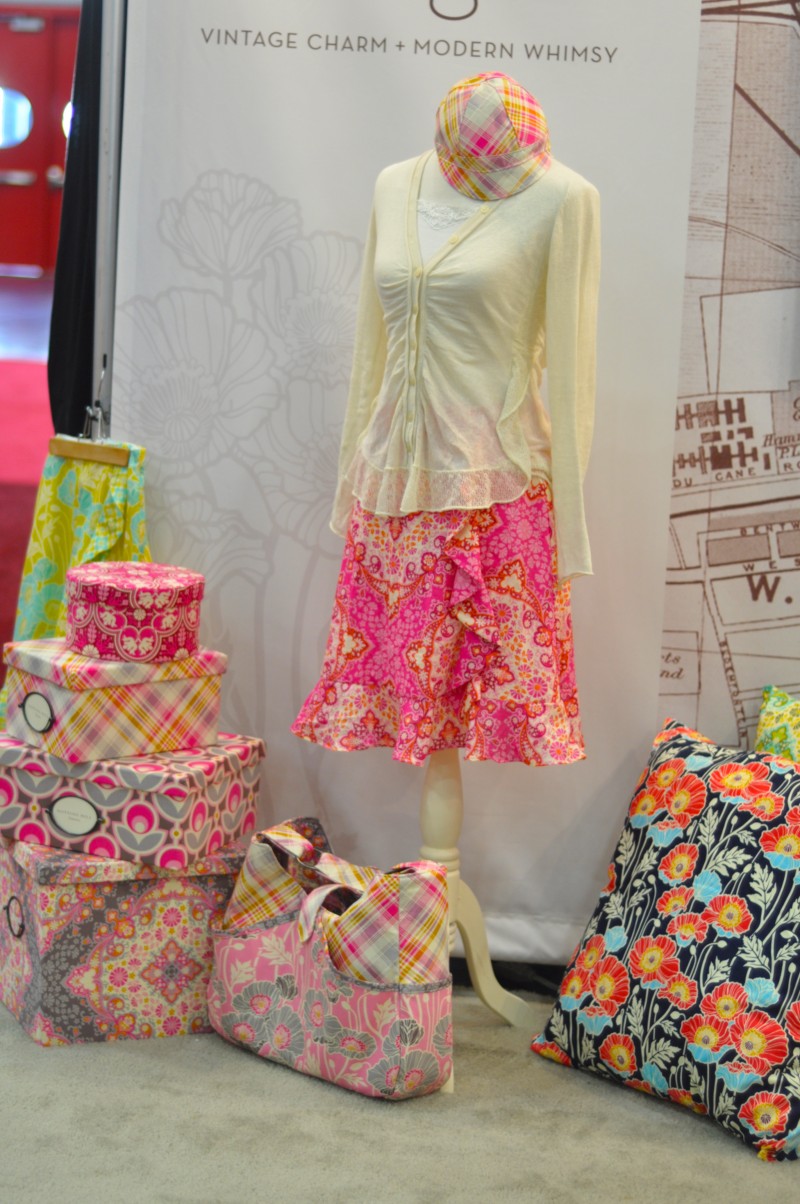 So, today's giveaway is this gorgeous bundle.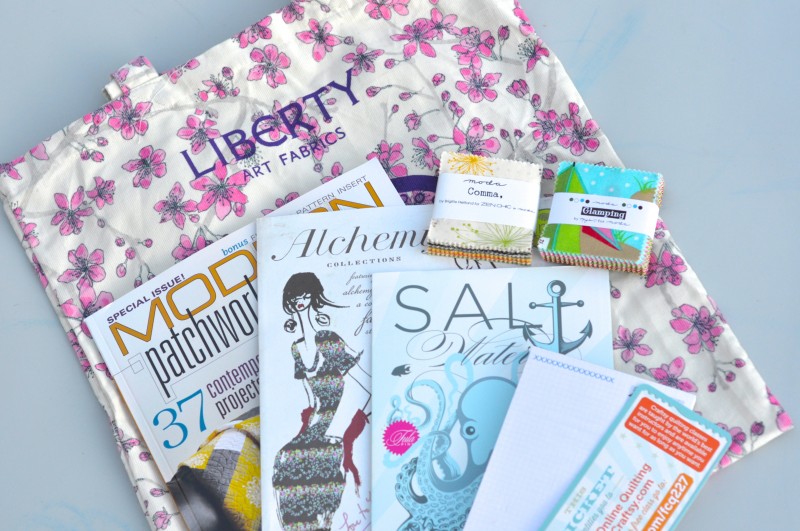 My little girl loves the tote bag from Liberty (their new line is fabulous, I'll show off a peek tomorrow 🙂 ). It's a really soft corduroy. There are also two mini charms, comma and glamping, a fun new modern patchwork magazine, signed Amy Butler booklet for Alchemy, Anna Maria Horner notepad, and a couple other little goodies thrown in for good measure!
Today, just leave me a note letting me know one thing you are grateful for. November is my favorite month and Thanksgiving is my very favorite holiday.
I'd love it if you'd share my little giveaway post on Facebook, and if you do it will count as a second entry, just drop me another comment. It seems like the more people who play, the more fun it is!
I'll leave you with this little image for you to savor until I come back tomorrow 🙂 Are you as excited for this as I am?