One of the cool thing about attending Quilt Market in person is seeing similar trends popping up. I think one of the trends I noticed is the increase in deeper, richer tones showing up in fabric. A great example is Splendor 1920 from Bari J for Art Gallery.  The dusky blues combined with the apricot gave her booth a modern, luxurious feel.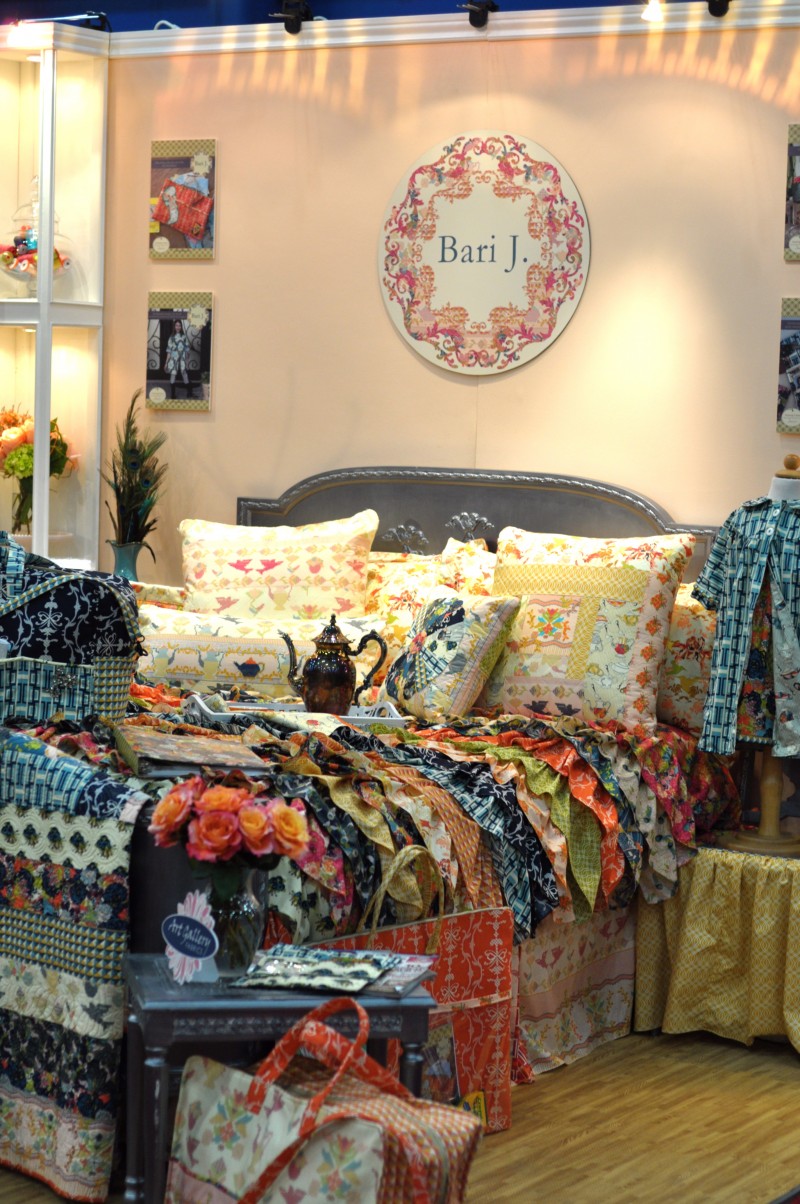 Amy Butler had some similar deep blues in her booth, paired with the always popular turquoise/aqua and some richly hued reds. I swear she can do no wrong!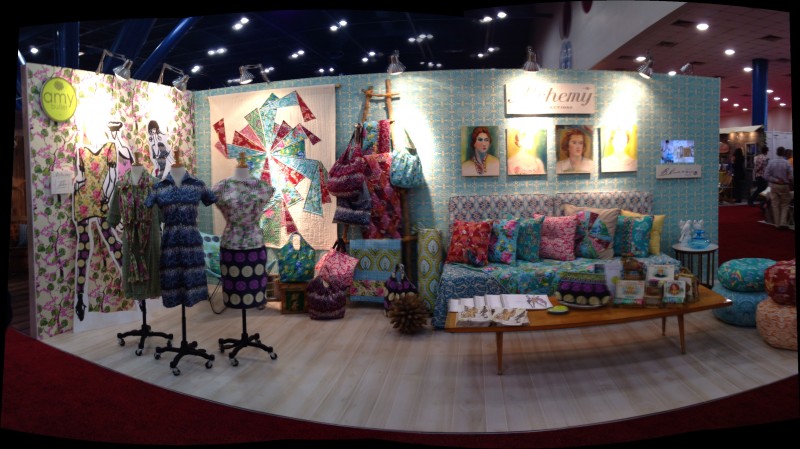 I was really inspired by this quilt that she had hanging. I think I am going to do something along these lines for my pillow talk pillow. It looks very Anthropologie and can't be too hard to figure out!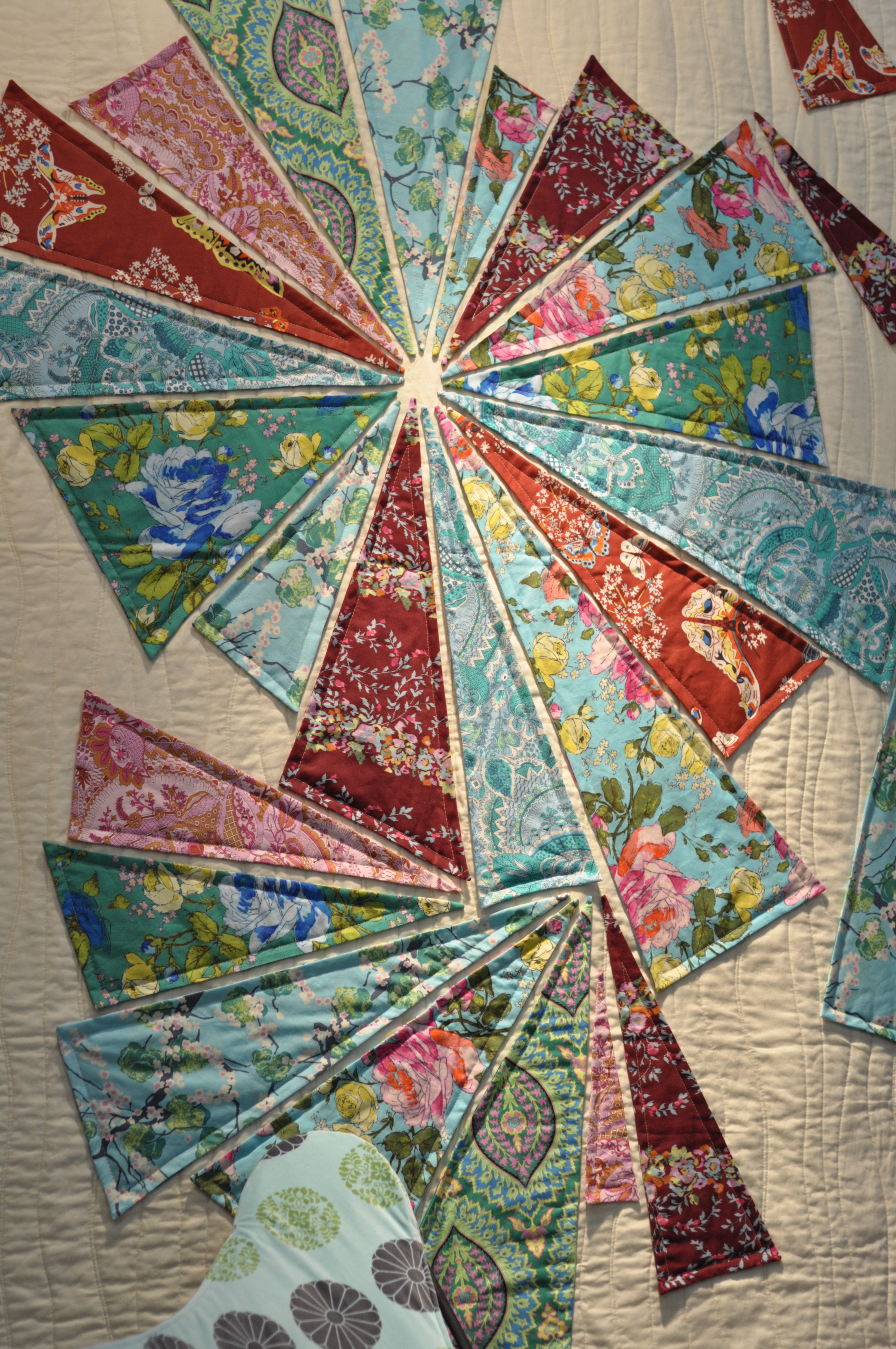 Next door in the Parson Gray booth, the blues and been sunwashed and mixed with some browns. I really wish that skirt had come home to live with me. It has such a classic, pretty look to it!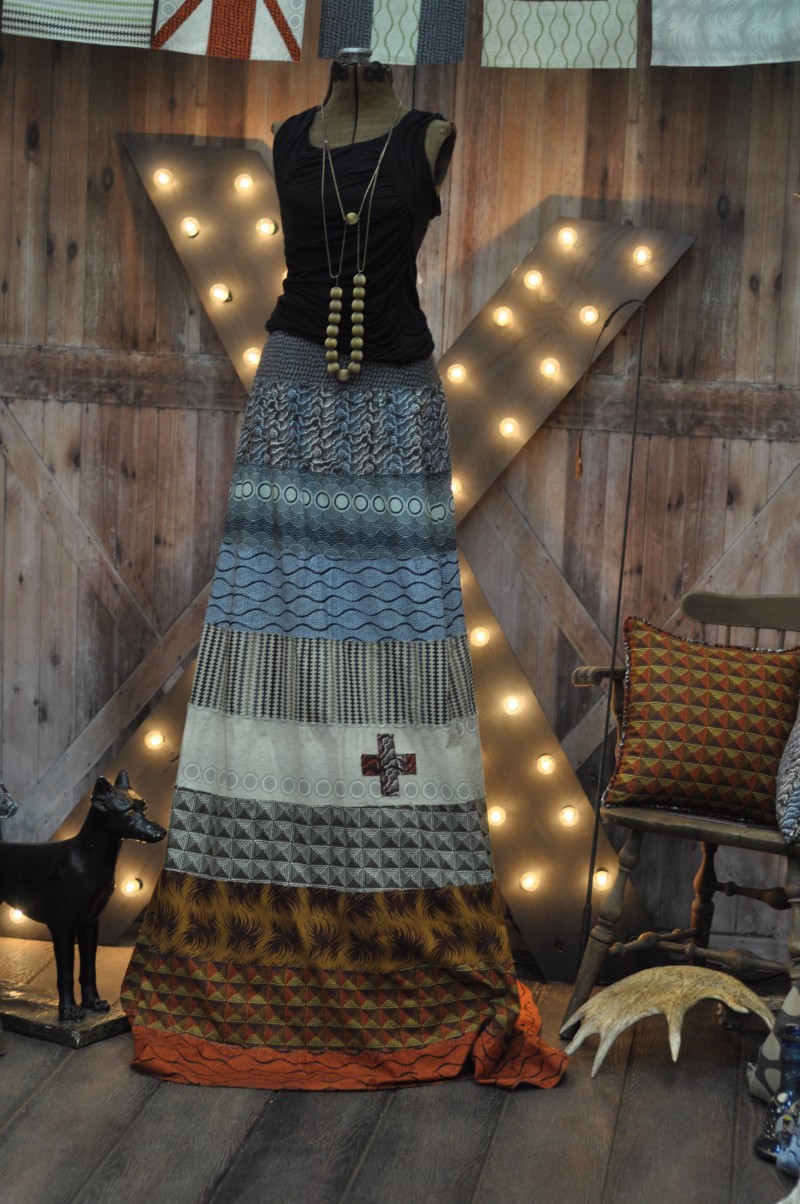 You can see the same deep blues, rich reds and opulent feel in the Anna Maria booth.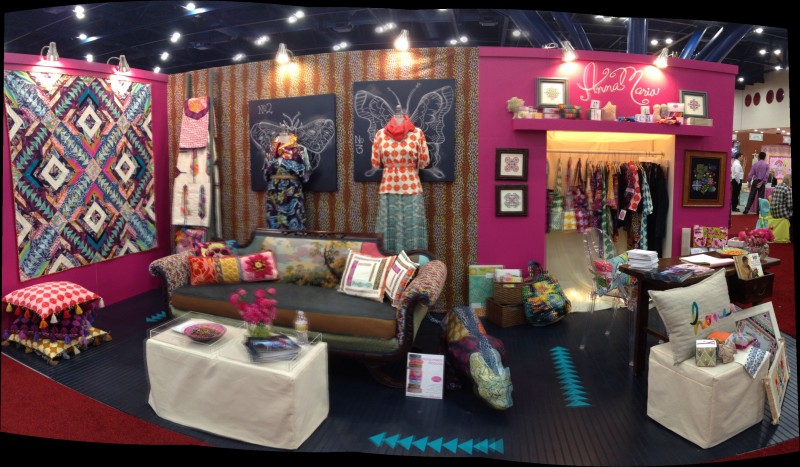 This booth had such a comfortable feel to it. And that couch is a major 'wow' point in person. Anna Maria was there showing off the new Field Study Voiles and Flannels. Her Field Study linens are coming in the spring and are amazing! She also mentioned a Garden Party/Drawing Room mashup that I will surely have in my shop in the first part of next year. Can't wait!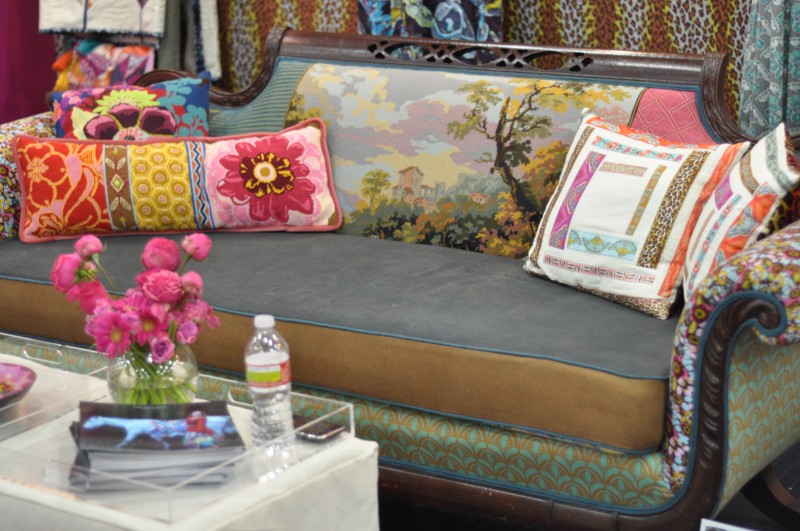 So, that's day 2 of my recap. Tomorrow I'm going to show off one of the most wild things I saw at Market and Joel Dewberry's upcoming Notting Hill range. I'm super excited for it! I was able to glimpse the fabrics at Sewing Summit and fell head over heels.
Today, I have this fun little goodie bag up for grabs!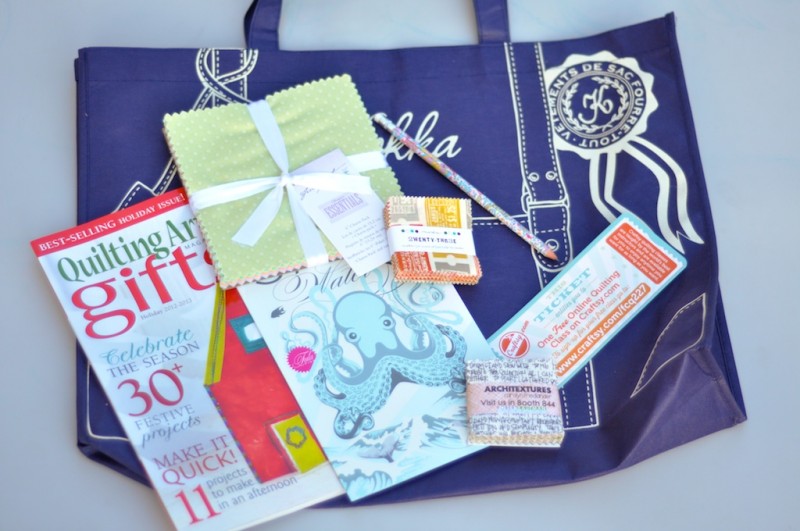 There is a fun tote bag from Kokka, with mini charms from Architextures (coming soon to my little shop!) and 2wenty Thr3e from Julie Comstock (aka Cosmo Cricket). I've also tucked in a booklet on Tula Pink's Saltwater ready for you to drool over, a Quilting Arts magazine full of fun gift ideas and a full sized charm pack of Free Spirit basics. Last, but not least, there is a Liberty of London printed pencil for drafting quilt patterns or writing up your grocery lists! There is also a little card reminding you that there are some awesome free craftsy classes available for quilters!
To enter, just leave me a comment. Any old comment will do today 🙂 You can say hi, or say what you are going to be for Halloween. I have no idea what anyone in my house is going to be!
For a second entry, retweet my giveaway tweet or pin one of my tutorials to pinterest  and leave me a comment that you did so!
See you tomorrow as we continue the quilt market pics and a bigger and better bag of goodies! And don't forget to enter the giveaway for day one of my market sum-ups 🙂