Thank you so much for your nice words on my heart quilt! I really love it, so I am glad it was well received as well.   (for those who asked, the low volume bundle should be listed in the shop this week and I am SO excited for it!) My heart quilt is the first step to my Project: 2013 Bucket List.
Do you have a bucket list? I don't, really. To tell the truth, the one and only thing I truly want is to grow old holding hands with my husband and watching our children grow up and for us to be surrounded by love and joy. I pray for that daily. That isn't a very quilty thought, but it is my one real goal in life.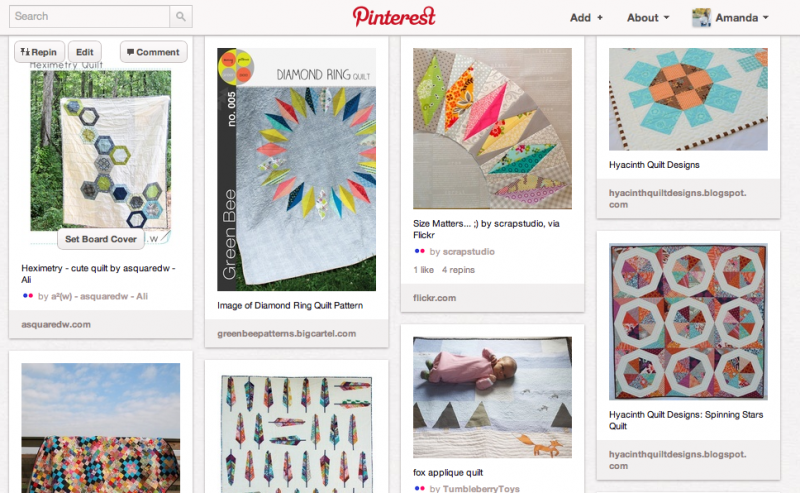 But in the world of quilting, I have a long, long list of want-to-dos. So I created a Pinterest board just for my bucket list quilts. And I hope to actually have some finishes to show this year that include some of those patterns.
Now that my heart quilt is basted, I feel like I am well on my way towards completing those quilts. I've started a second one, Ali's Heximetry pattern. I cut into this luscious pile. This stack was initially my pull for my partner for a flickr swap, but I had to make something for myself as soon as I saw it going together.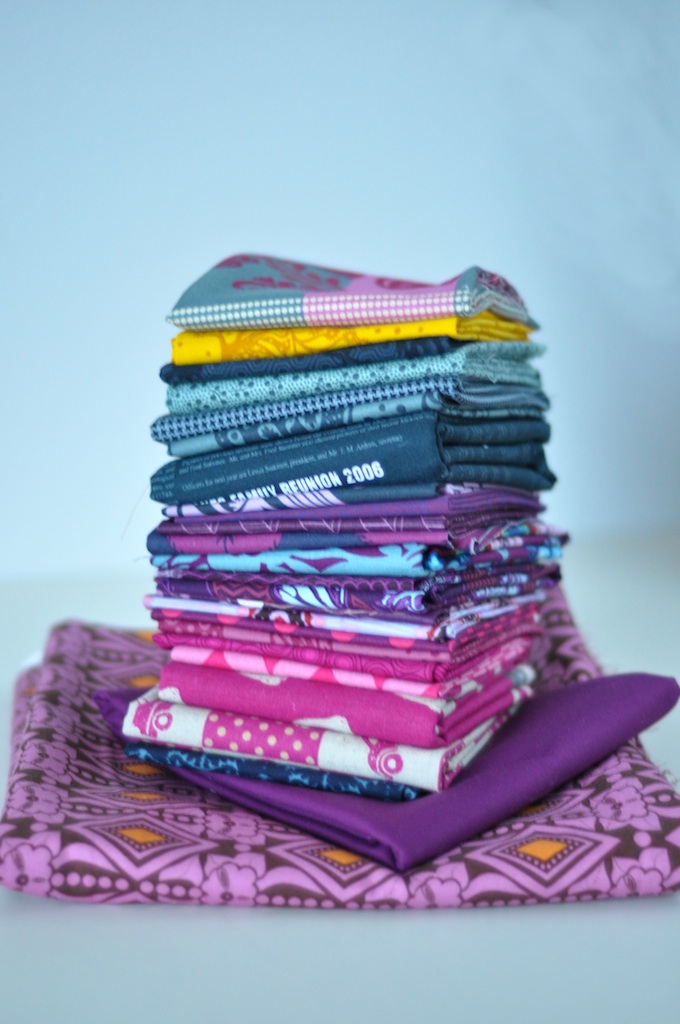 I generally love to name my quilts and usually it's based on the palette I choose. But I'm struggling with a name for this one. Pink and Purple Grows Up? Berry Cobbler? I'm still trying out names. Feel free to leave a suggestion. There may be a little something in it for you if I choose yours 🙂
I don't sew with purple often (ever), but mixed like this it is making me weak in the knees.
More soon 🙂
xo
Amanda