Writing this post scares me. But what I am working on scares me even more. I set some goals for myself this year and one of those was to release a line of patterns. I've been sneaking patterns into our newsletters for our little shop, and that is really fun, but I just have so many ideas!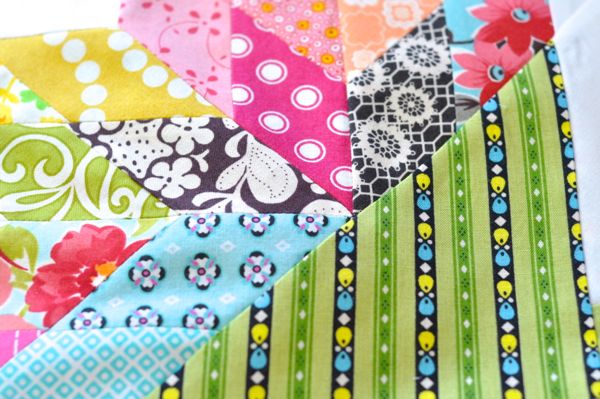 So, to get everything started, I'm sharing a pattern from our last newsletter here for a limited time (probably until around June-ish). This little pincushion makes me so happy, and I'd love to see it if you make one! I have a very small obsession with these and I'm sure you'll see more of them in the future. They make a lovely little thank you gift!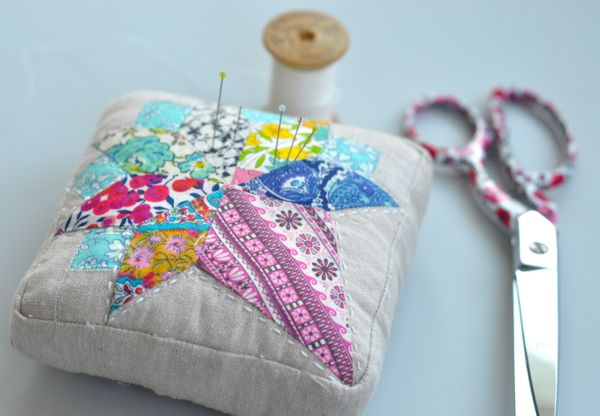 All I ask is that you respect the copyright on this. Please do not hand out copies, but feel free to point people to this blog. Quite a lot of effort goes into pattern design, I'm finding. Anything you could do to point people to this little corner of the wide, internet world is appreciated!
So hopefully, the next time you hear about this from me, I'll have some exciting new things to share. Bright, cheery, springy things that maybe you would want to make, too?
Until then, I'll be posting some tips and and tricks on how I made my Green Tea and Sweet Beans Quilt. Perhaps you want to make a pincushion just for the occasion?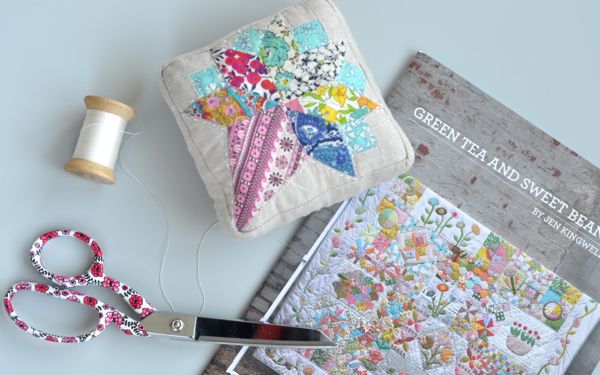 Thank you for following along!