So, I know backings are a hot button issue in some circles, but for the most part, the fun part of making a quilt is piecing the front. By the time it comes to back and quilt, I often find that I'm ready to move onto the next project. But finishing feels so good, so I've found a method that works for me. I use these sheets.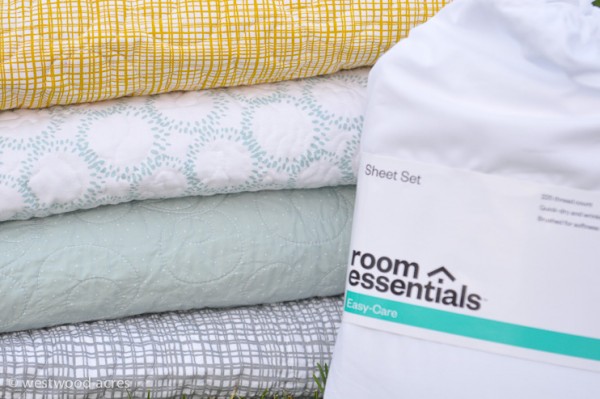 I can't find these at Target online, but I've found a large selection of them in the stores, and frequently buy a sheet set for less than $20 on sale. That gives you two large quilt backs (flat sheet & fitted sheet) as well as a cute mini quilt back. I just can't justify using yardage for backings when I get very nice, cute, long lasting backs for under $10.
I've posted about these a few times on instagram and always get a lot of questions, so it seems a quick FAQ would be helpful.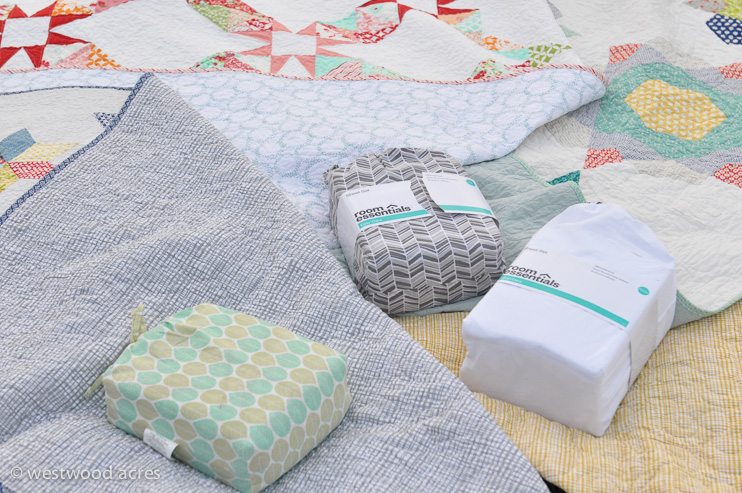 Are these sheets hard to machine quilt through? No, these sheets are approximately the same thread count as quilting cottons, and go through a long arm or home machine just fine without dulling needles or that annoying popping sound you may have heard if you used a high thread count sheet.
How do these sheets wash up? Do they pill? I have these sheets on the back of ten different quilts, as well as on my children's beds and I've never had a pilling problem. When my sneaky children get in bed with dirty feet (summer was rough on sheets at this house) these sheets wash up wonderfully, without any of that yucky grey stain.
Do these shrink? Should I prewash them? These sheets don't require prewashing. I usually pull them out of the package and toss them in the dryer with a damp towel. This gets out most of the wrinkles from the packaging and then I go after more stubborn wrinkles with an iron. I love how they wash. They shrink about the same as quilting cotton which gives my quilt a fabulous crinkle. Gotta love a crinkly quilt!
How are these to hand quilt? Can you needle through them easily? YES! These are very easy to hand quilt through. Since the thread count and yarn used are pretty similar to quilting cotton, these are no more difficult to needle through than a standard quilting fabric.
That's pretty much it! I do not recommend any other brands of sheets due to higher thread count or cheaper material that doesn't hold up. But I love these. If you have any other questions, leave them in the comments and I'm happy to reply! If you have another brand you recommend, (or recommend we steer clear of!) I'd love to know that, too!
Thank you for reading along and for your  response to my last post. I am so grateful to be part of a community that cheers each other on. I'm sure I'll share more gushy thoughts on that later, but for now, THANK YOU! If I didn't write you back personally to your comment, please know I read each one and was incredibly grateful!
xo
Amanda