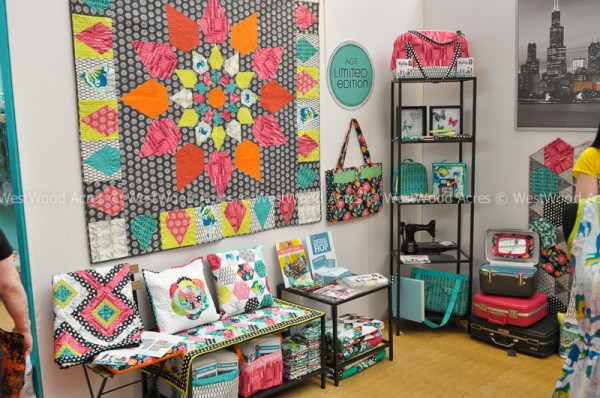 This last weekend, we spent some time in Pittsburgh. There is SO much to see. Absolutely TONS. So, I've sorted through literally hundreds (possibly thousands) of booths and I'm showing off my favorites.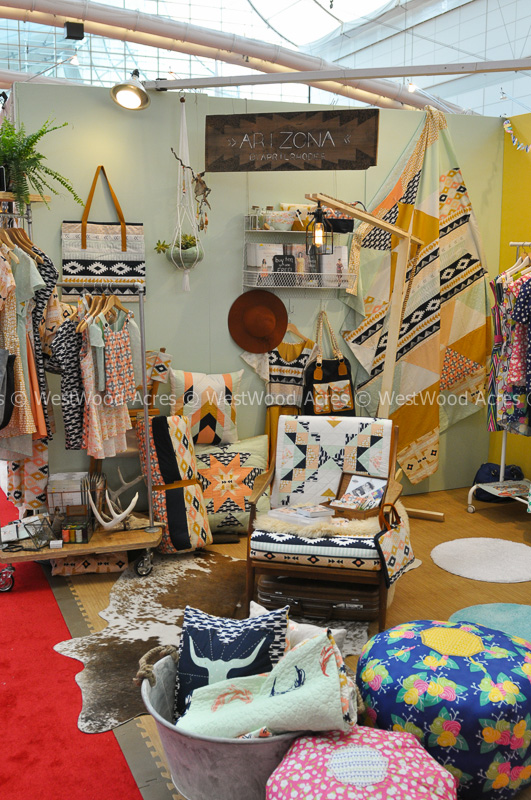 To start, Art Gallery nailed it. Their fresh new designers (top Sara Lawson from Sew Sweetness, bottom April Rhodes of Staple Dress fame), their super soft fabric, and their incredibly saturated colors have won me completely over.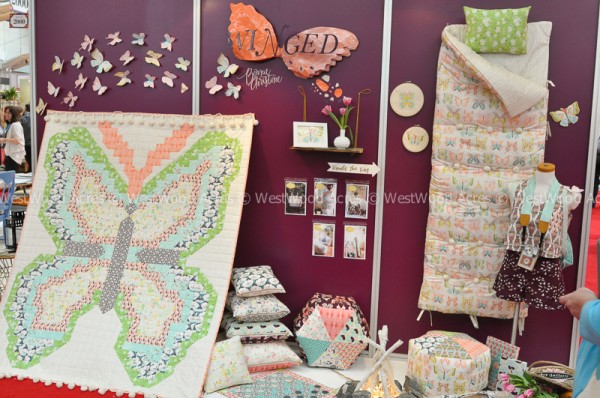 The new line 'Winged' from Bonnie Christine can't come fast enough. And the bright yellows in Gramercy by Leah Duncan already have a reserved spot in my stash. I am seriously in need of good yellows!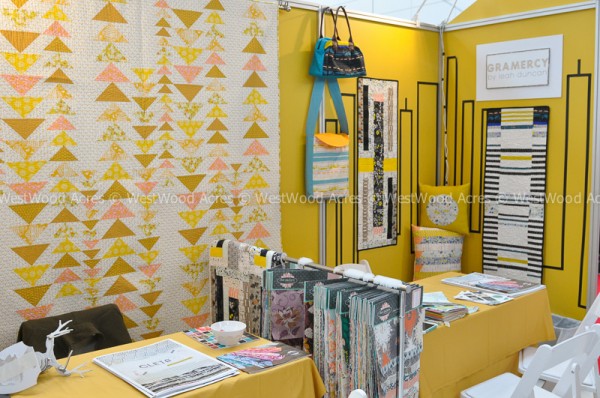 Jeni Baker has used color mixed with black and white in such a way that I wanted to steal everything in her booth and run away with it. It is SO my style. I CAN'T wait for it. Really.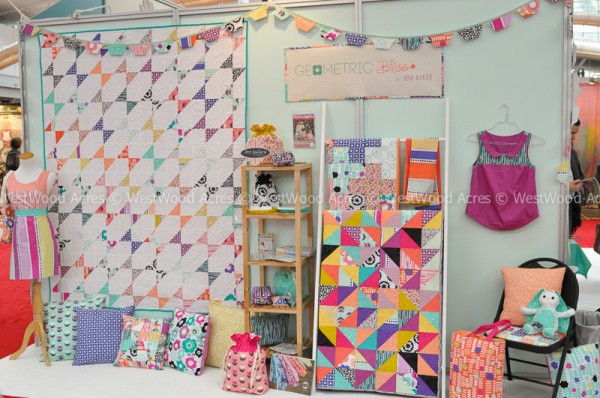 Jeni, can I have that bunny? Please? I know a 4 year old girl who would bounce up and down for it, if I don't steal it for myself!
So, on to Michael Miller. How in the world could I possibly resist Brambleberry Ridge?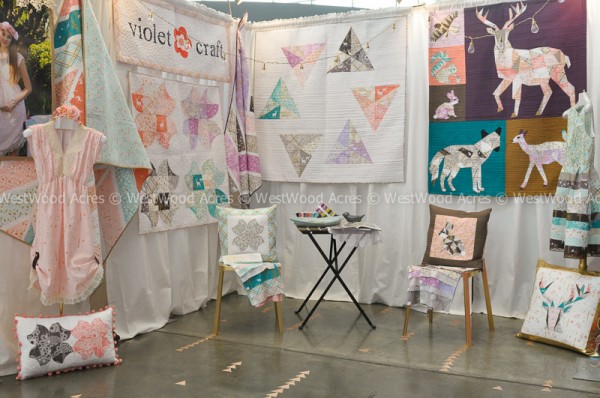 And if you didn't already see my Instagram montage, Deer are now a thing. Emily from Crazy Old Ladies had this little guy in her booth to show off her new collection, Rustique.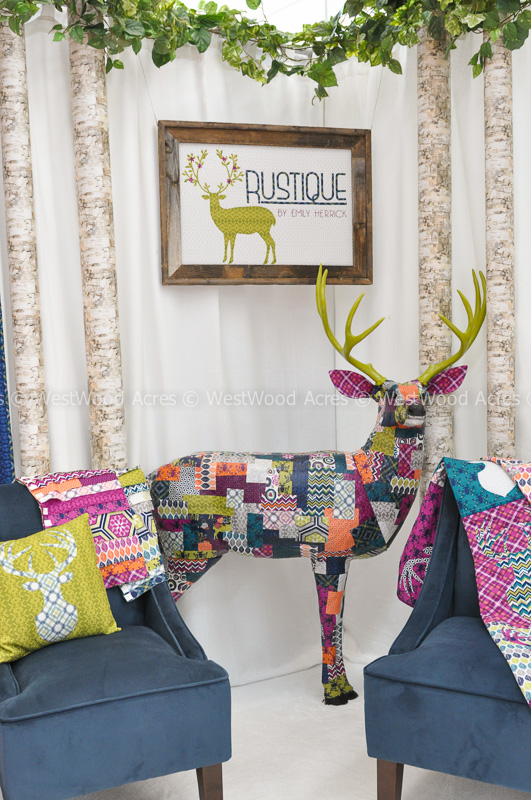 And, just popping back to Art Gallery, we have this fabulous stag.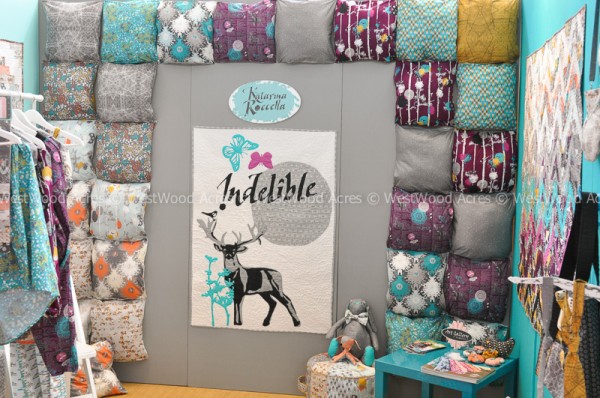 Admittedly, this is a quick run through. I remember just six markets ago, having just a handful of booths that really struck my fancy, but now we have SO many great options for 'modern' quilting fabric. What an exciting change for those of us who love color. Well, color and low volume ;). I'll be back tomorrow with Tula, Tula, Tula, and some peeks at upcoming Moda collections I just can't resist!
Thank you for following along! Do you have a favorite? Anything you want to see close up? Leave me a note and I'll see what I can do!