So, I feel like a bit of a tease. I promised months ago that I would host a quilt along for my Star Flower quilt. And then we stumbled on the perfect house. It has the best neighborhood for a home for my little family and space that will allow my little shop to keep growing without taking over the living space.
So, we have spent the last little bit getting our current home ready to sell. I am going to miss it so much. I'm overwhelmed with memories and hoping the new place will hold my heart the way this home has.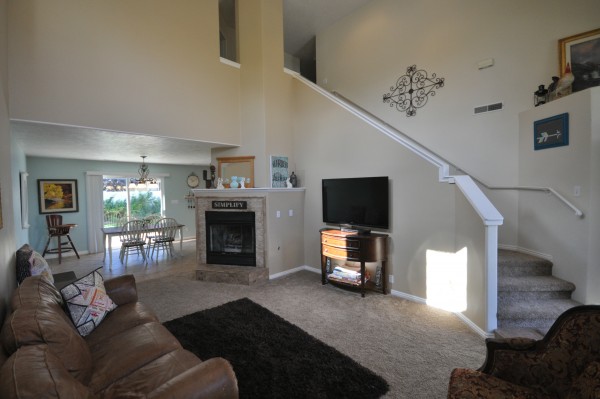 So, now that you know why the sewing has been a bit sporadic over here, let's talk quilts! This quilt is so fun in Briar Rose and I adore quilting it because it is just so pretty. Seriously.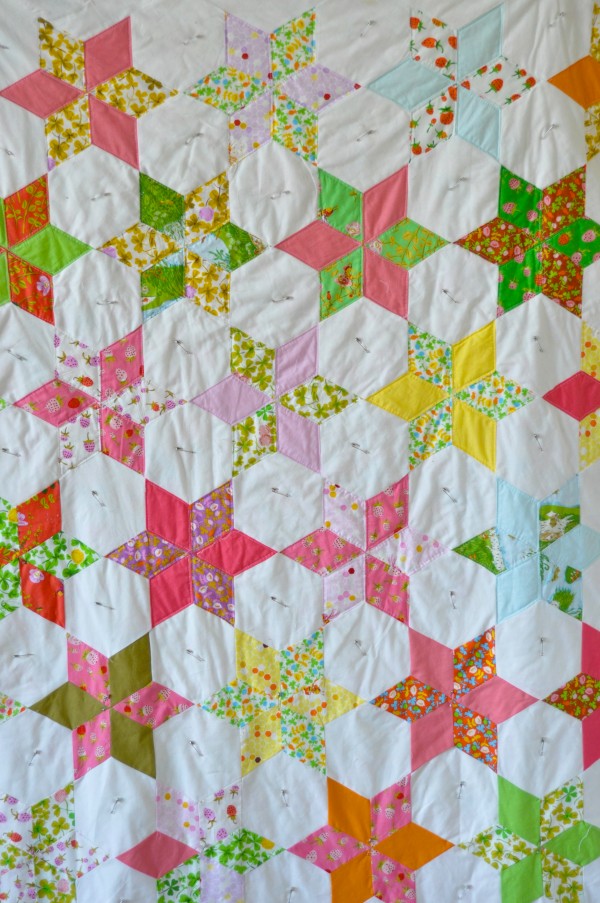 So, on to the quilt along! The schedule is going to be on the following timeline. I plan to post my quilt along tutorials on Mondays. This way, you can squeeze in a bit of sewing during the week or do one big sewing event over the weekend.
The Schedule:
Monday, August 5th: Kickoff and Fabric Requirements and Color Ideas
Monday, August 12th: Cutting out the Quilt Top
Monday August 19th: Sewing The Star Flowers
Monday August 26th: Assembling the Quilt Top (Y-Seams Here We Come!)
Monday, September 2nd: Borders, Borders, Borders!
Monday, September 9th: Wrap-Up and Linky Party!
There are two different approaches to this quilt. One is a super scrappy look like here:

And the second is the every other look like here:


(Oh look! A scrappy star slipped in :))
I guess there is a third option with scrappy plus a common element like you see in the original quilt that inspired me.
If you want to quilt along, here are the fabric requirements for a twin sized quilt without much overhang. I've been a bit generous on the measurement for the solid to account for any cutting errors and since the inner borders will take a bit of an awkward cut.
Scrappy:
30 strips 3″x WOF OR 60 strips 3″ x 21″ (cutting from fat quarters folded in half is perfectly fine)
3 Yards of Solid Fabric
Every-Other:
34 strips 3″x WOF or 68 paired strips (2 of each print) 3″ x 21″ *you may want to add more strips if you would like more variety. Each WOF piece or paired strip will provide 3 sets of diamonds for star flowers.
3 yards of Solid Fabric
For my Star Flower Quilt, I used Briar Rose by Heather Ross and a selection of coordinating solids. These can be found in my shop here. I am going to be making this quilt again and seeing if I can keep ahead of the quilt along. This time be using this stack of Happy Go Lucky remnant pieces from my little (but growing!) shop. This is quite possibly my favorite Bonnie and Camille line ever. And my little boy needs a quilt to match his sister's, right?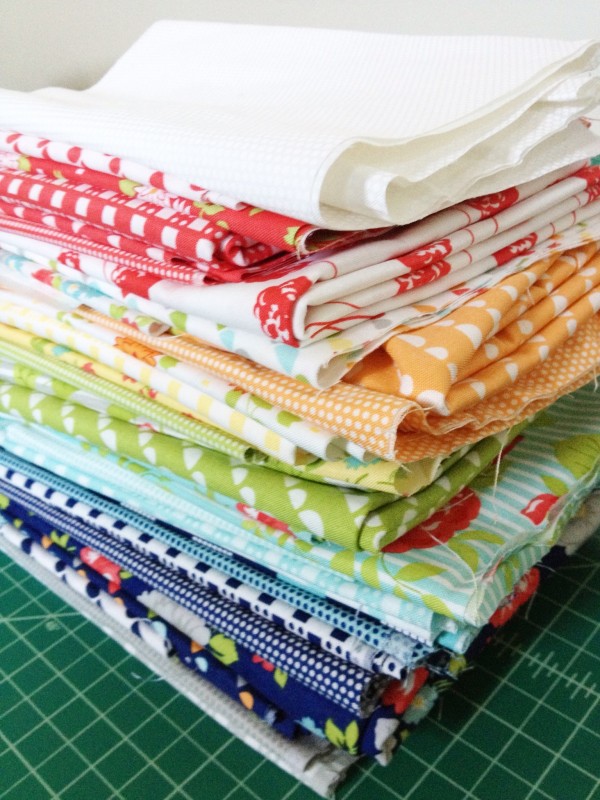 I played around with a few other options today to see if any of them inspire you. There are so many great combinations of fabrics, and while I love using an entire line in a quilt, I also love seeing many fabrics pulled from various collections all merged into something unique. If you are more comfortable with that approach, definitely go that direction!
Some ideas I had were:
Two Tone: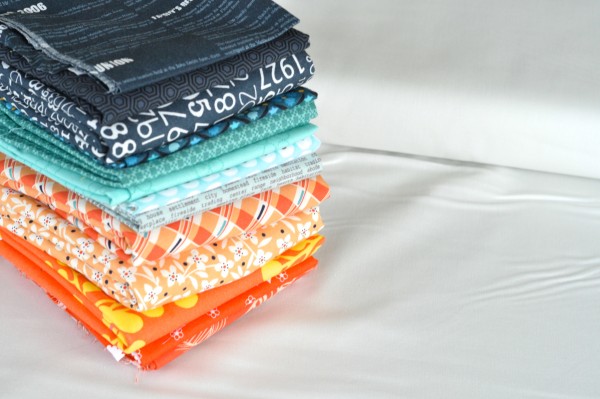 This quilt would be stunning in an every other layout. I may come back to this stack.
Low Volume against a contrasting background: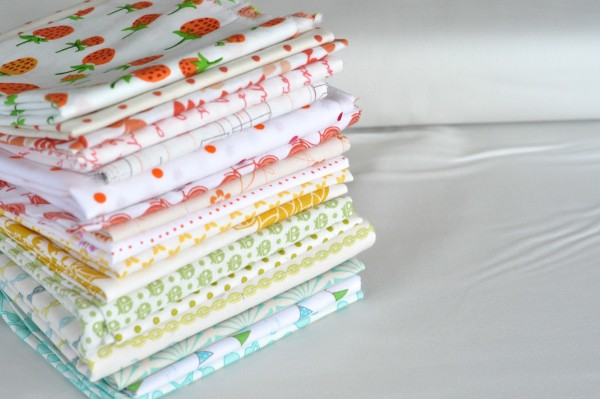 This super light grey (A bella solid called 'Feather') makes these low volume tones glow. I would use this in a scrappy layout. Sigh. I wish I had time to make them all!
Common Element:


I think an all-polka-dot star flower quilt would be too cute! I've always wanted an all polka dot quilt since I saw this quilt from Rita over at RPQ. I chose a selection of Monochromatic dots, but this could look really fun with a bunch of cool multi colored dots!
So there you have it. I can't wait to see what you come up with. I know it is back to school and life is a bit busy, but I'm not sure when it ever slows down! If you can join us, feel free to add your photos to our flickr pool here http://www.flickr.com/groups/[email protected]/ or use the hash tag on IG or twitter #starflowerqal. I would LOVE to see your fabric stacks and I am hoping to see a whole lot of pretty quilt tops come September.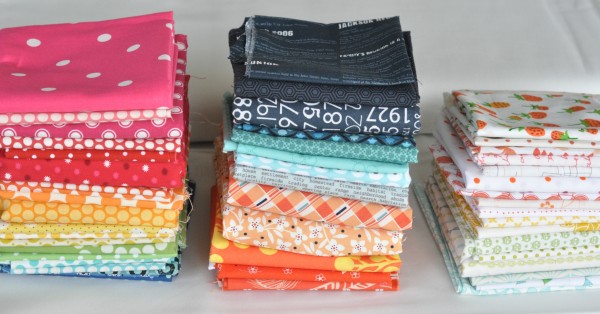 Are you in? I'll see you next Monday!