I couldn't resist swapping any longer. When I saw that Kristi was hosting a second round of the schnitzelandboo mini quilt stop on IG, I caved. Mini blocks are fun, and ever since Kelly started showing off her super fun wall of mini quilts, I've been just a little bit envious.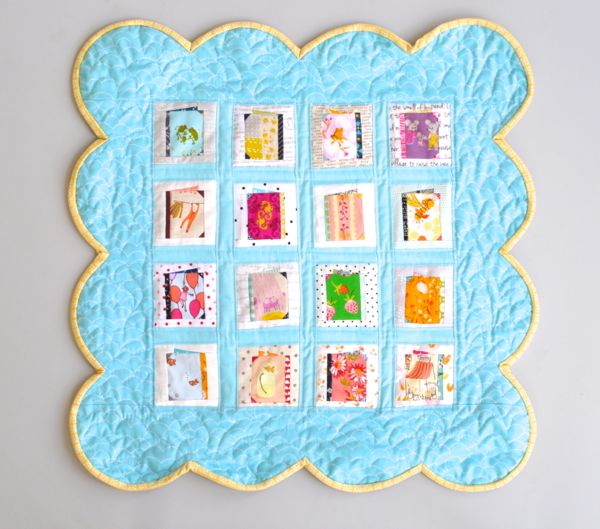 My partner turned out to be Kristi herself and she requested Heather Ross fabrics in a modern, whimsical context. I pretty much immediately thought of this cute book quilt from Ayumi's book 'Patchwork Please'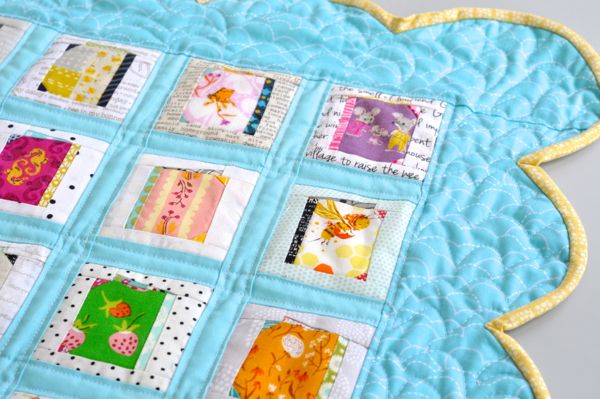 I shrunk the paper pieced pattern in the book to 40% of it's original size. And, oh boy, do these blocks go together FAST! Fussy cutting all the little critters and choosing the low volume backgrounds to work with it made these pretty fun, too.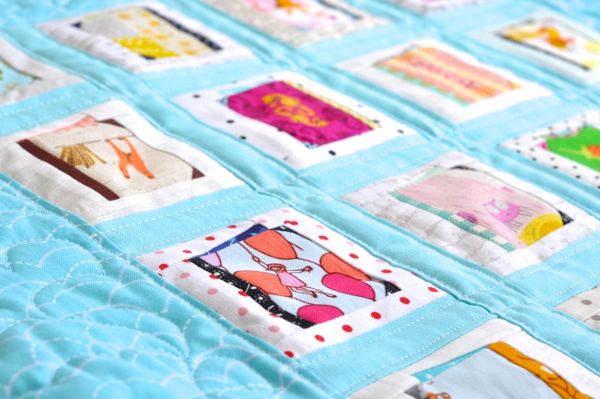 Of course, I got it into my head to do a scalloped binding. When the perfect idea comes along, it's a terrible shame to skip it just because you don't yet have the skills. So, with a little help from Sharon Chambers, I got it together. I just watched a few minutes of one of the tutorials to figure out that inner 'V' shape, but I've heard her work is amazing.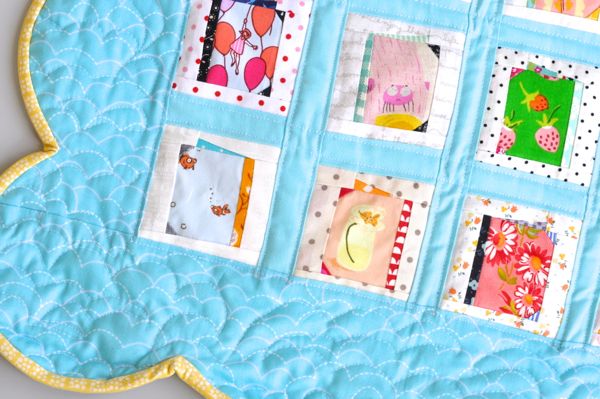 And then I shipped it away. The hardest part of this quilt was the parting with it. I immediately decided to make one of my own, so as soon as I unpack from our magical trip to Portugal and Paris, I'm going to heading to the copy shop!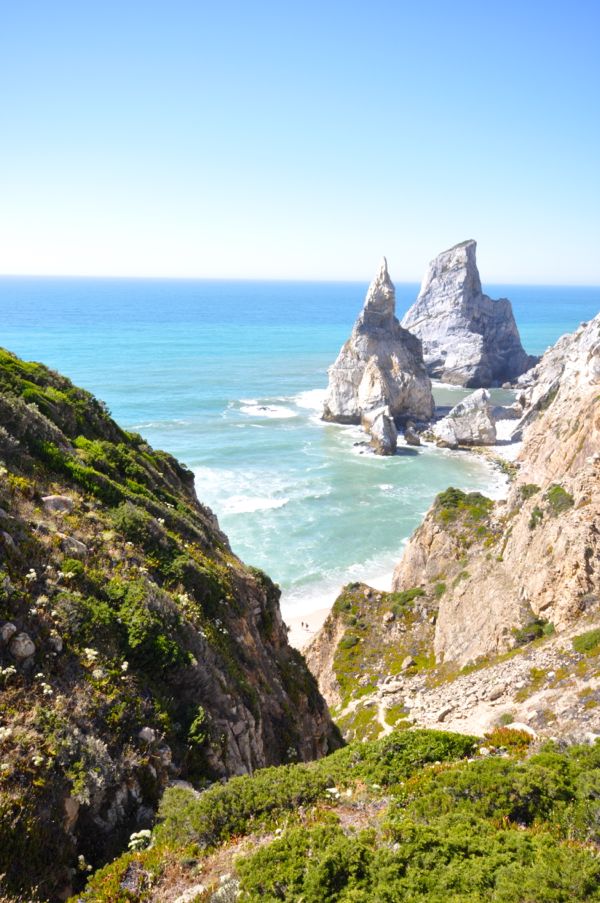 Oh! And I seem to need a winner for a giveaway! Using my tried and true blindfolded scroll method, I picked melissa at #70. I'll send you an email to find out where to send this lovely bag of scraps!
Thank you, as always, for reading!