I've posted a few pictures of my sewing space on Instagram lately and I've had requests for a tour of the little space I create in.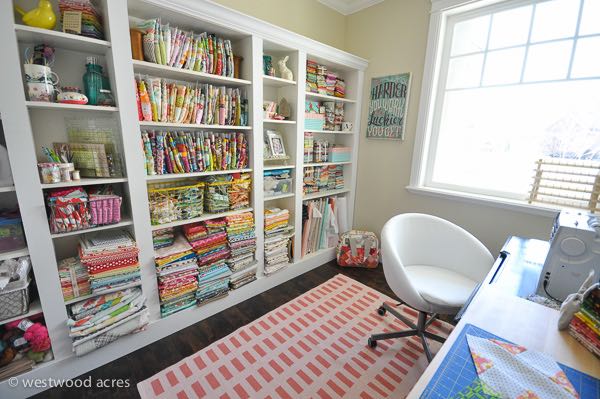 My favorite feature of our new house was this quirky little room that is located right off of the family room. In my previous space, I used a wall in the laundry room that was pretty far away from the rest of the family, but had quite a bit of built in wire shelving. The new space was pretty empty and while it didn't really have furniture or storage, I loved that I could still be a part of my family while I sew!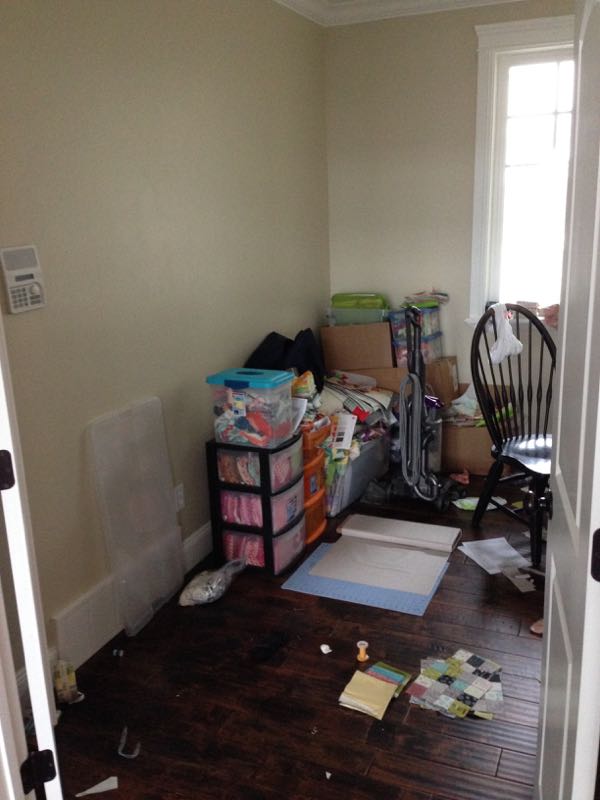 I still miss my pretty, aqua walls, but I am thrilled with how this space turned out after chipping away at my to-do list for the last year. Over the next couple of weeks, I'll be sharing some of the projects that we created to make this room functional, pretty, and comfortable.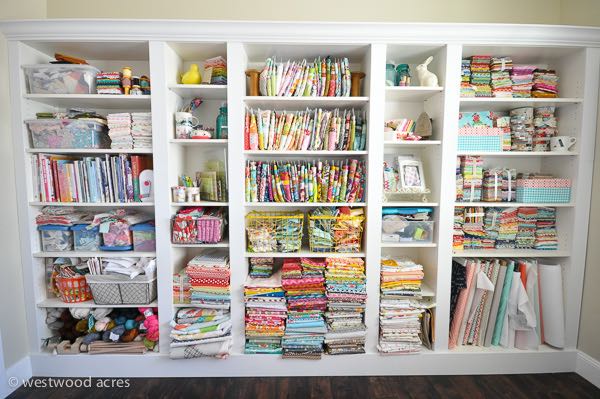 The biggest project by far is this wall of shelves. I LOVE these so much. I love that they look built in, I love how much storage they give me, and I really love that they were affordable. I actually destashed a few of my out of print fabrics to pay for this trip to ikea.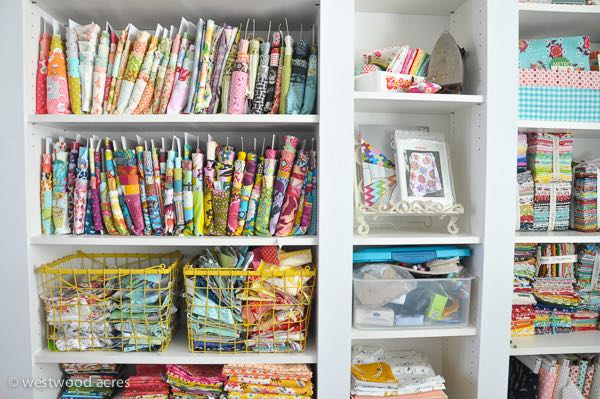 I've been piecing together storage from favorite wire baskets and a few little diy projects.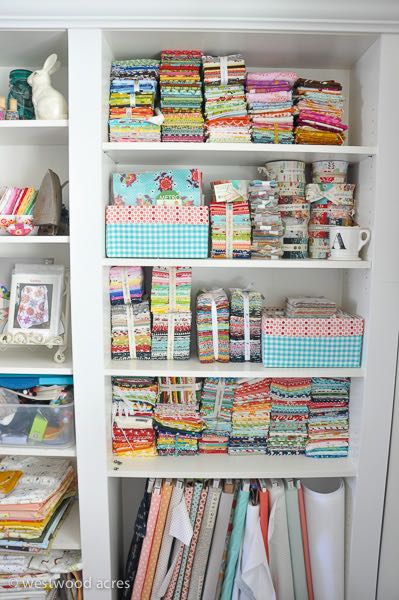 And I'm pretty happy with some of the little projects on the other side, too.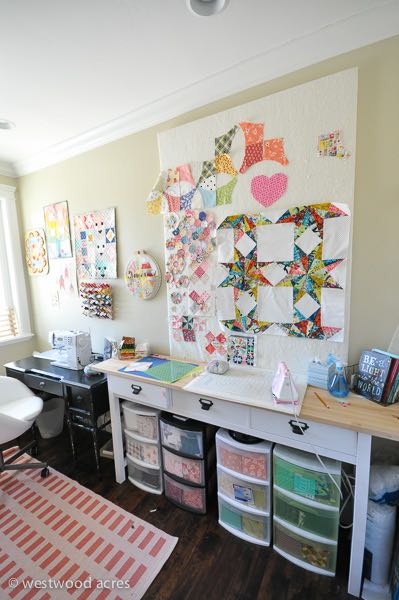 In fact, looking at that wall makes me think I should stop typing and get sewing!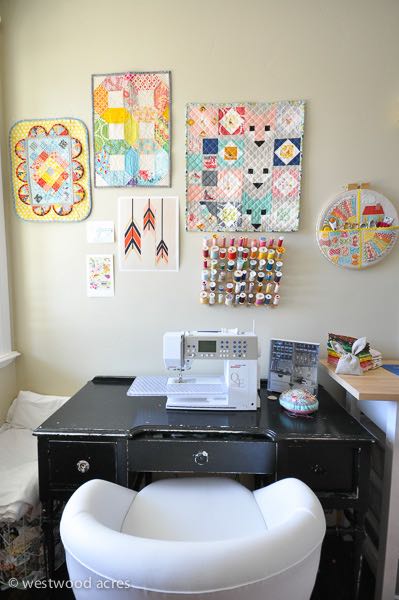 If there's something specific you have a question on, definitely feel free to ask in the comments! I'll do my best to answer! Thank you so much for stopping by!