Three years ago, my husband & I made the decision to move from our first home. I hadn't planned on it, but that move meant my entire cleaning routine was upended in a big way. Our previous home had ceramic tile & carpet, but our new home had hardwood, travertine, slate & carpet.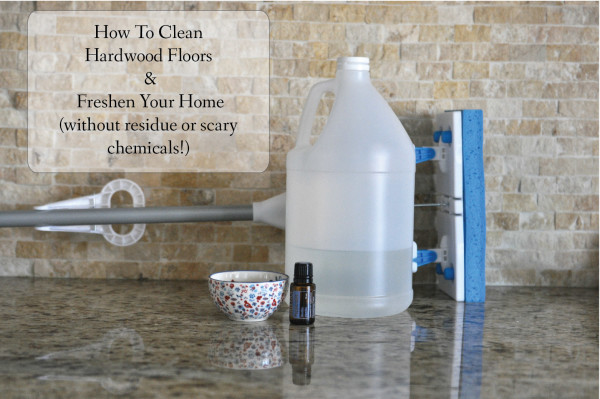 After a lot of trial and error )that include chipping mop & glow off of our hardwood with a paint scraper – that was THE WORST!) I've discovered my favorite method for cleaning all the floors in my house with the same two ingredients. See, most floor cleaners are alkaline and nearly all of them leave residue. So after mopping and even rinsing your floors, they can look like this.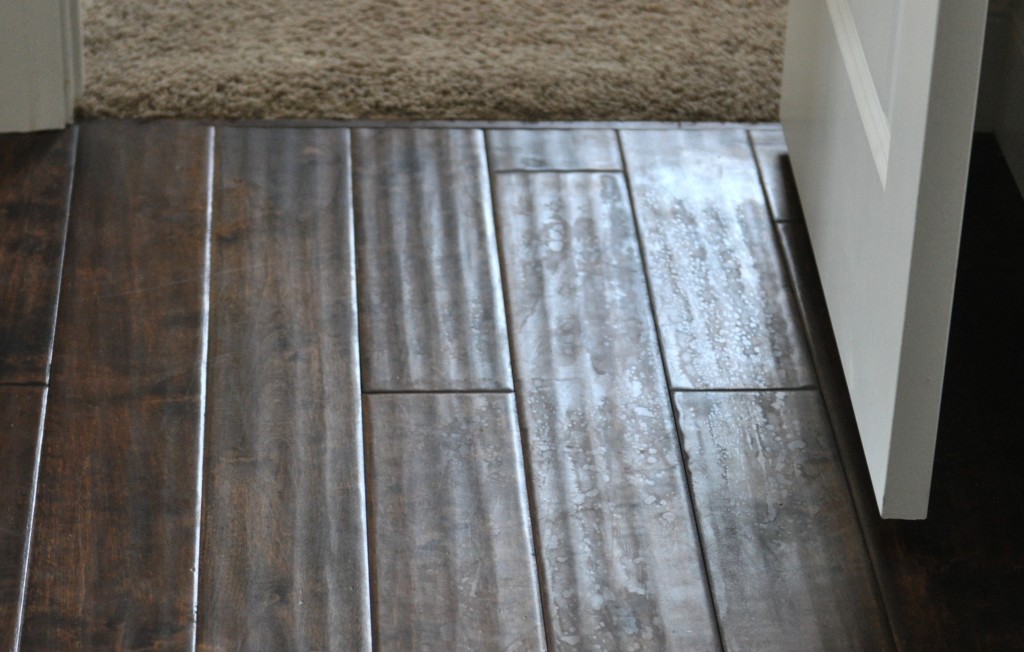 The secret? Despite the hundreds of 'floor cleaning' products on the market, I went back 50 years and found that a vinegar & peppermint oil solution cleans all of the types of flooring in my home (including freshening the carpet & removing light stains!), leaves no residue (if you use the ratios below!) and keeps all my floor surfaces shining.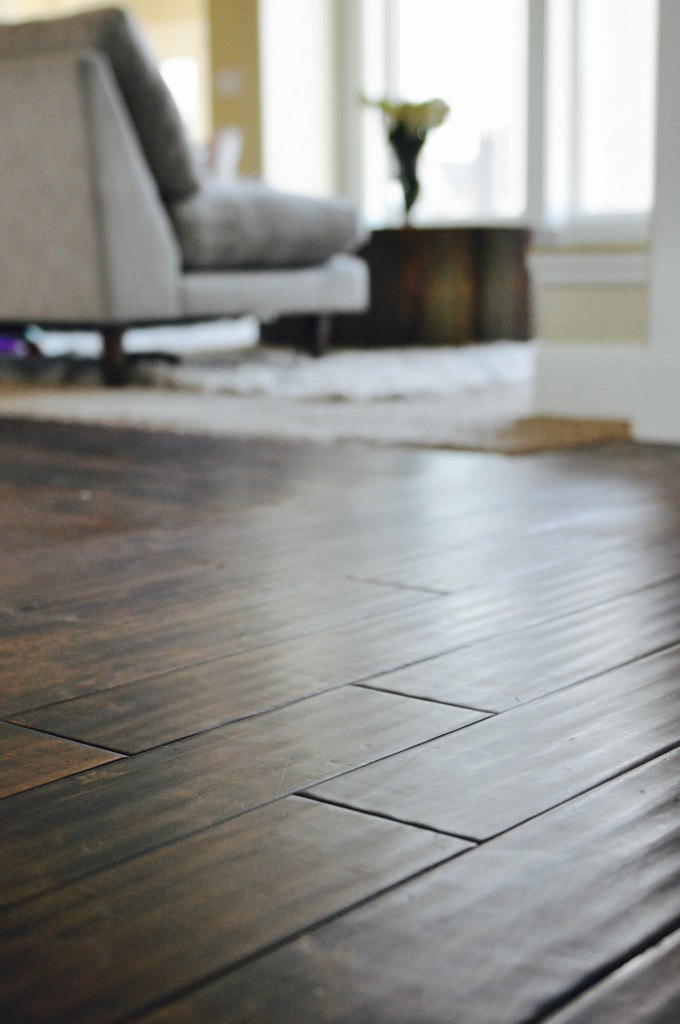 I'm so happy with how it makes my floors feel underfoot, too!

(still wet from mopping)
I used 1/4 cup of vinegar in about a gallon and a half of water and added six drops of peppermint essential oil. I think Lemon or Lavender would work just as well.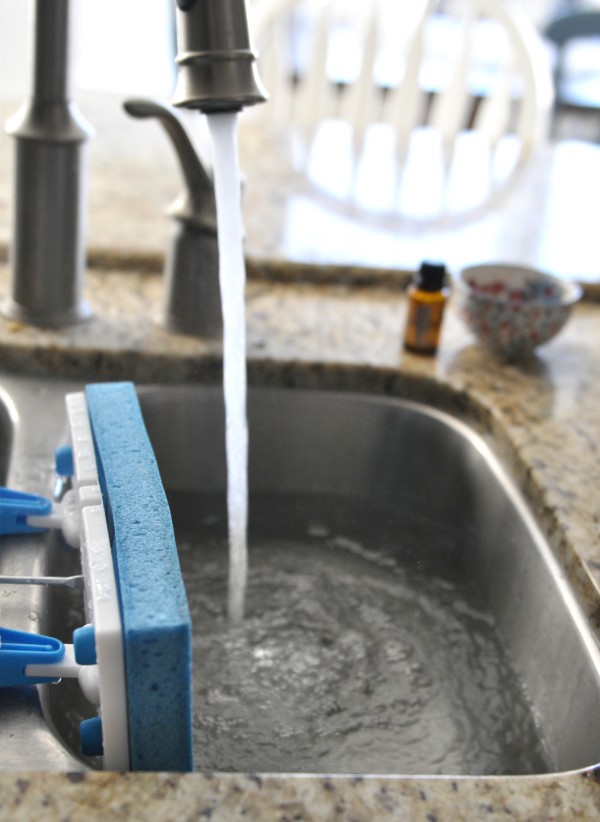 I start by getting rid of any marks on the floor that are made by crayon, marker, and I peel stickers off as well before I start to mop. Because my life is just that glamorous. To get rid of crayon and the like, I just use a magic eraser on my travertine & slate. On the hardwood floors (which are urethane sealed) I just use a paste of baking soda and water. I also fill my sink with my mop water to prevent tragedy if a mop bucket should ever be unattended with my little crawler nearby.
So, what do you think? Would you clean with vinegar? Do you already? Have you tried adding essential oils? I'd love to know your thoughts & results!
You can read my previous Cleaning Day post on how to clean down pillows at home here. 
Make sure you've entered my little giveaway here! 
Edited to Add: After reading comments and doing research, I've found that vinegar is not recommended for stone such as travertine. I have had no problems, but PLEASE do your own research prior to using and test in an inconspicuous area first 🙂 I did find that rubbing alcohol mixed with water is advised for stone.