Follow my blog with Bloglovin
I have a lot to say about Sewing Summit from last weekend, but I wanted to post this before the days get too cold and short here in the northern hemisphere.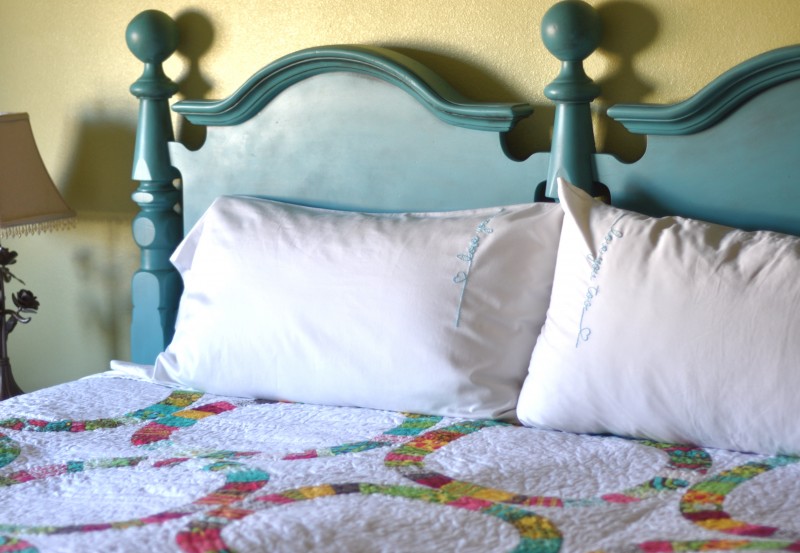 One of the things I like to do this time of year is to clean all of our pillows. This is the time of year that I want to get my home clean and ready for months of being cooped up inside. If you follow me on Instagram, you may already know that I have been purging and cleaning. Here is how I clean my pillows, both for the bed and on my couch.
In the morning, fill your washing machine with enough cold water for a large load. Place your pillows into your washing machine. If you have a top loader, make sure that the load is balanced (usually four throw pillows or two bed pillows).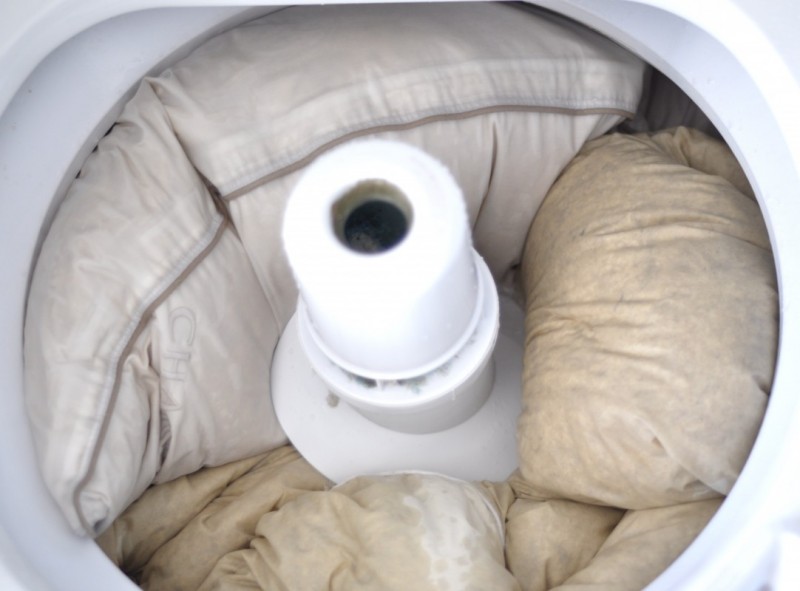 I put in two tablespoons of my favorite detergent (at the moment, it's Gain, so nothing too fancy). Then I set the machine to a long wash on heavy duty.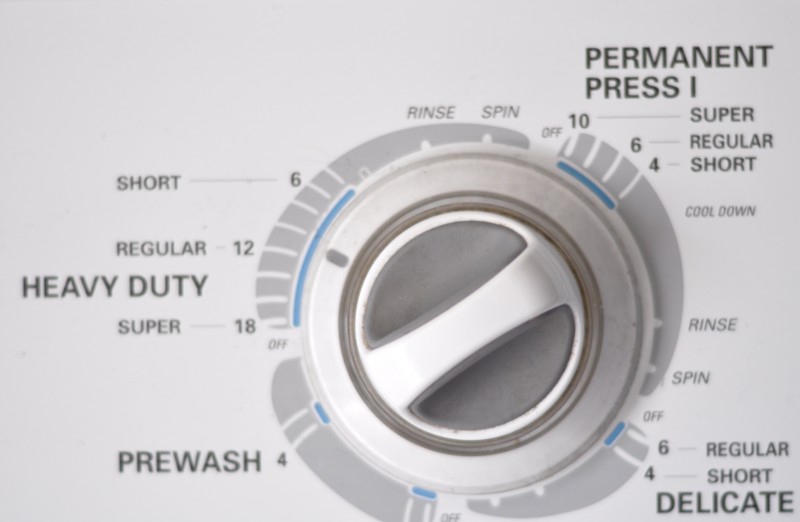 When the wash is done, place your pillows outside on some sort of surface that allows air to flow around the entire pillow (like a screen or lawn chair). I placed mine in direct sunlight. Afterall, nothing cleans like sunshine. 🙂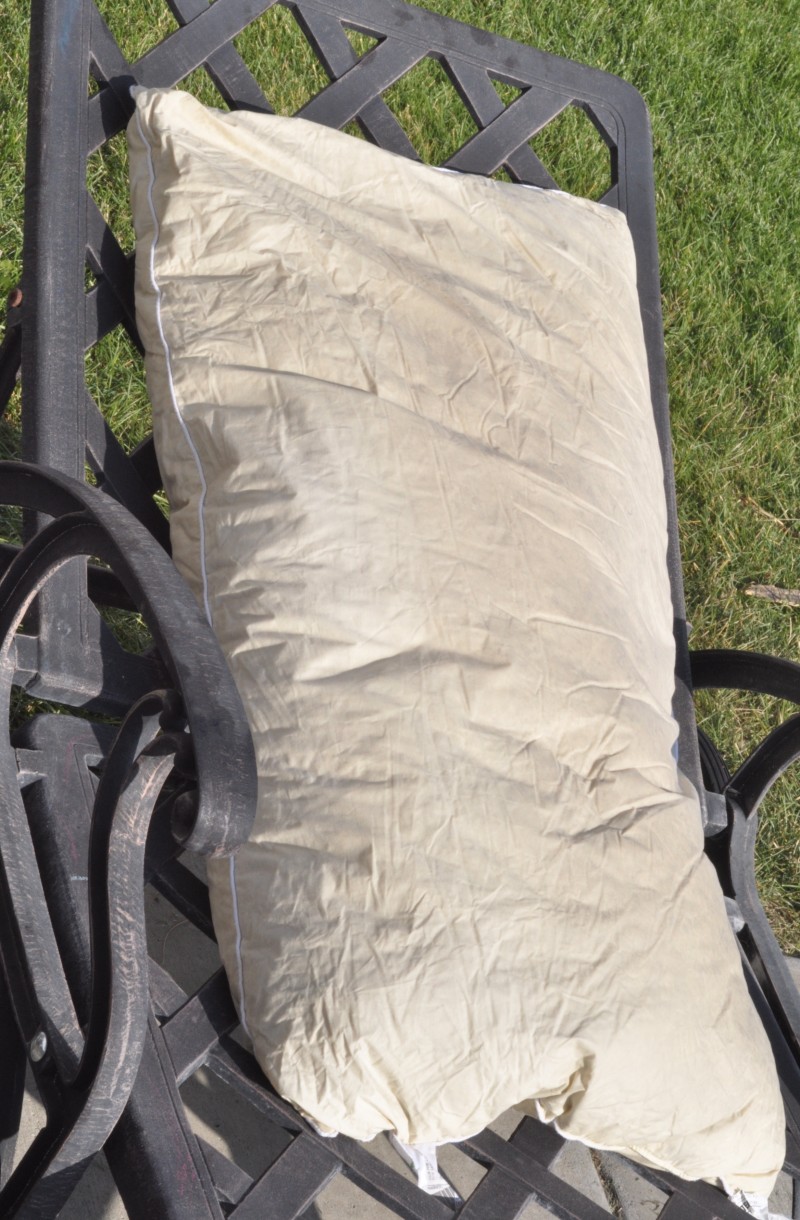 When the day starts to wane and the sun and or warmth is gone, I place my pillows in the dryer on low heat and let them tumble with a CLEAN tennis ball. This keeps the feathers from clumping up too much as it bounces around the dryer drum.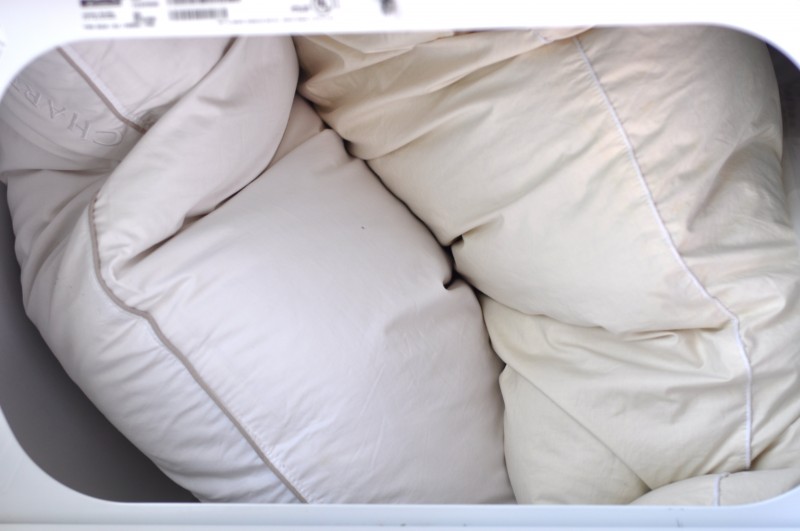 Once your pillows are dry, pull them out and fluff them up a little. Mine are usually pretty fluffy already.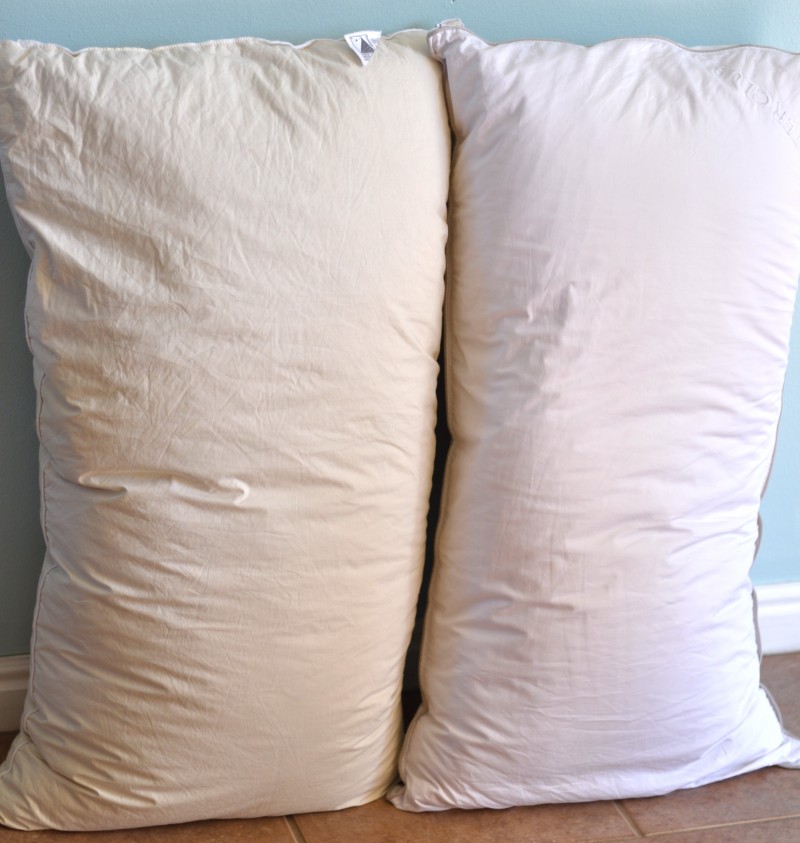 And voila! You have clean pillows for a good night's rest.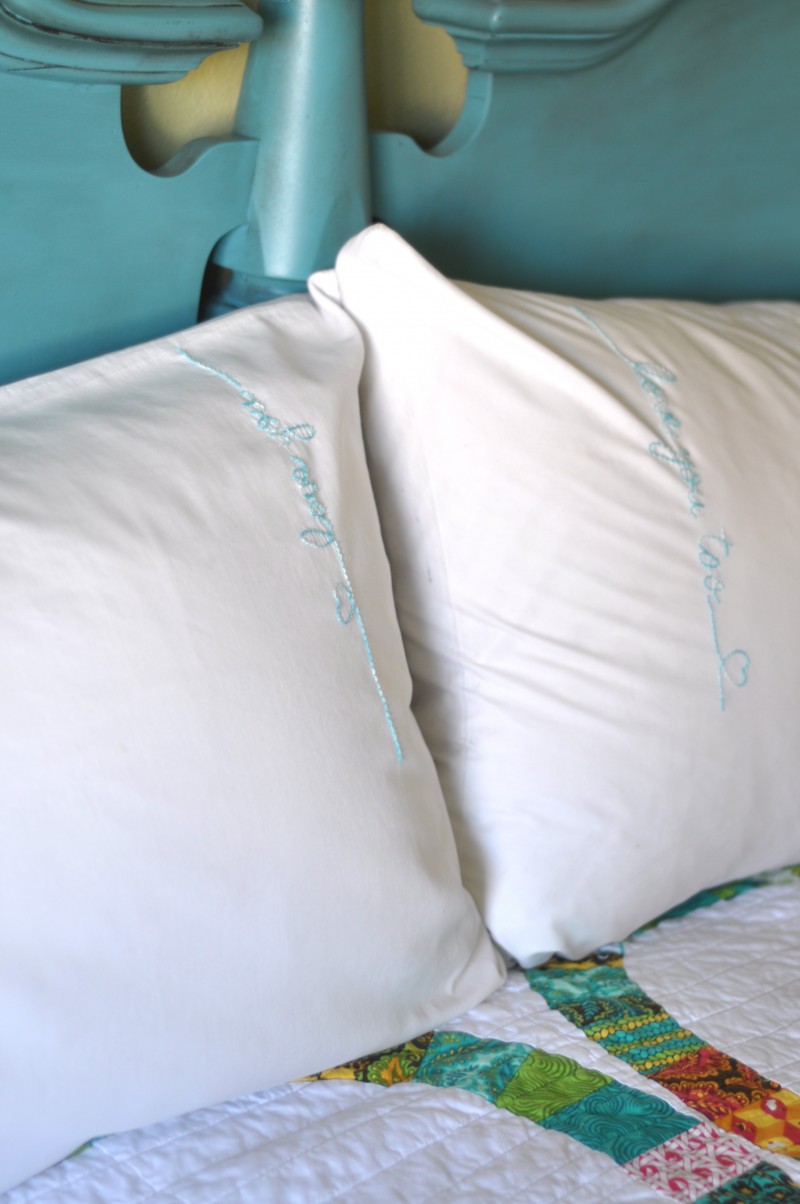 I've done this to each of my pillows twice now and haven't noticed any difference in loft or fluffiness. I have definitely noticed that they seem cleaner, though!
You can see my tips for cleaning floors inexpensively & safely here.
You may also be interested in my tutorial for a space saving DIY ironing board!