This shop has been compensated by Collective Bias, Inc. and its advertiser. All opinions are mine alone. #WrapGiveRepeat #CollectiveBias
Every year about this time, present wrapping becomes an evening after-the-kids-go-to-bed activity. There is nothing like sitting under the Christmas tree with Bing Crosby crooning White Christmas in the background to take me back to my childhood.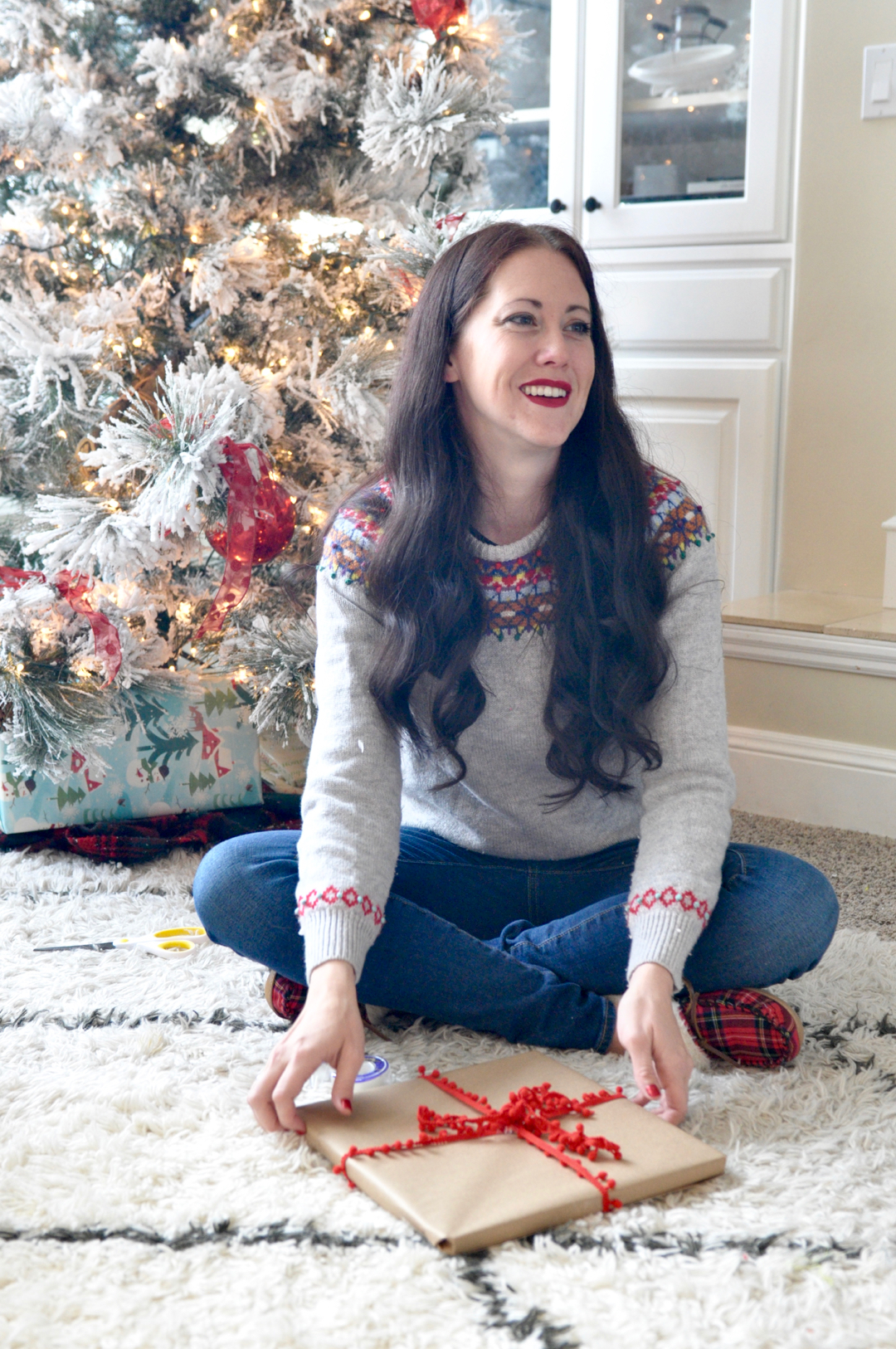 Growing up, I wrapped a lot of gifts. One of my strongest memories is sitting in my parents' room surrounded by boxes with names scrawled in my mom's familiar handwriting. It was my job to convert these plain, white boxes into magical, imagination tempting presents. I must have practiced well because later on I became the official gift wrapper for a local department store. I tell you this so when I say this is the PERFECT way to wrap a gift, you'll know I am no amateur.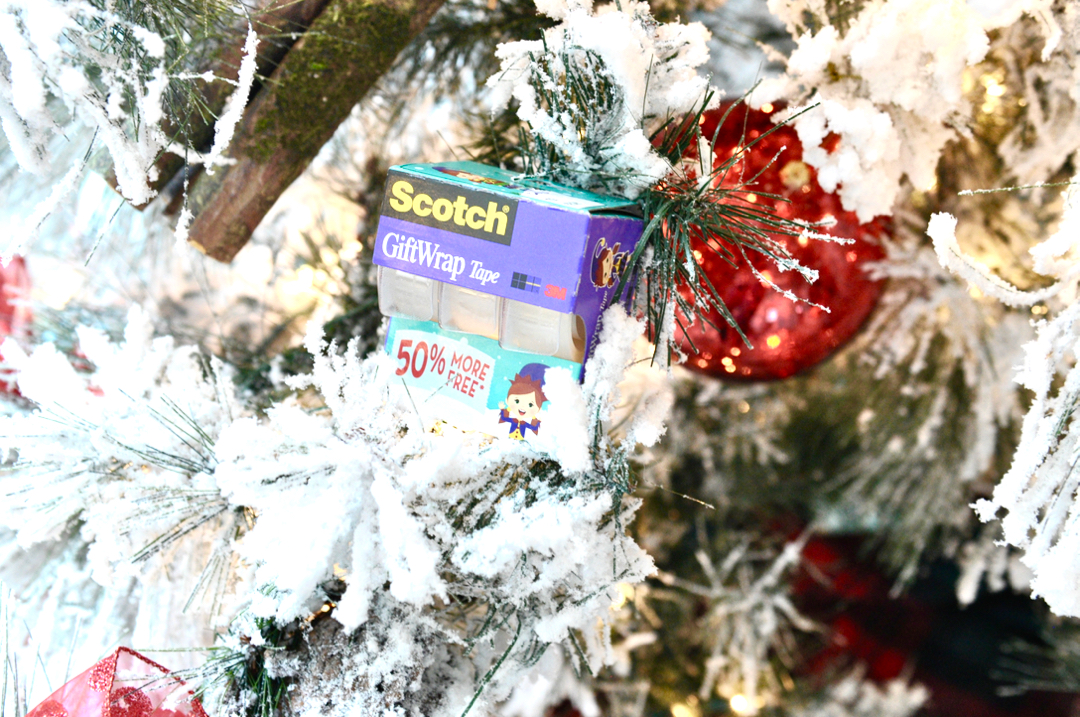 The most important part of the wrapping process is your tape. Even when I was little, my mom only bought Scotch® Gift Wrap Tape. No other brand of tape will hold your present together all month long. This year, I headed to Walmart & picked up the Scotch® Gift Wrap Tape 3 Pack Caddie and the Scotch™ Multi-Purpose Scissor 8".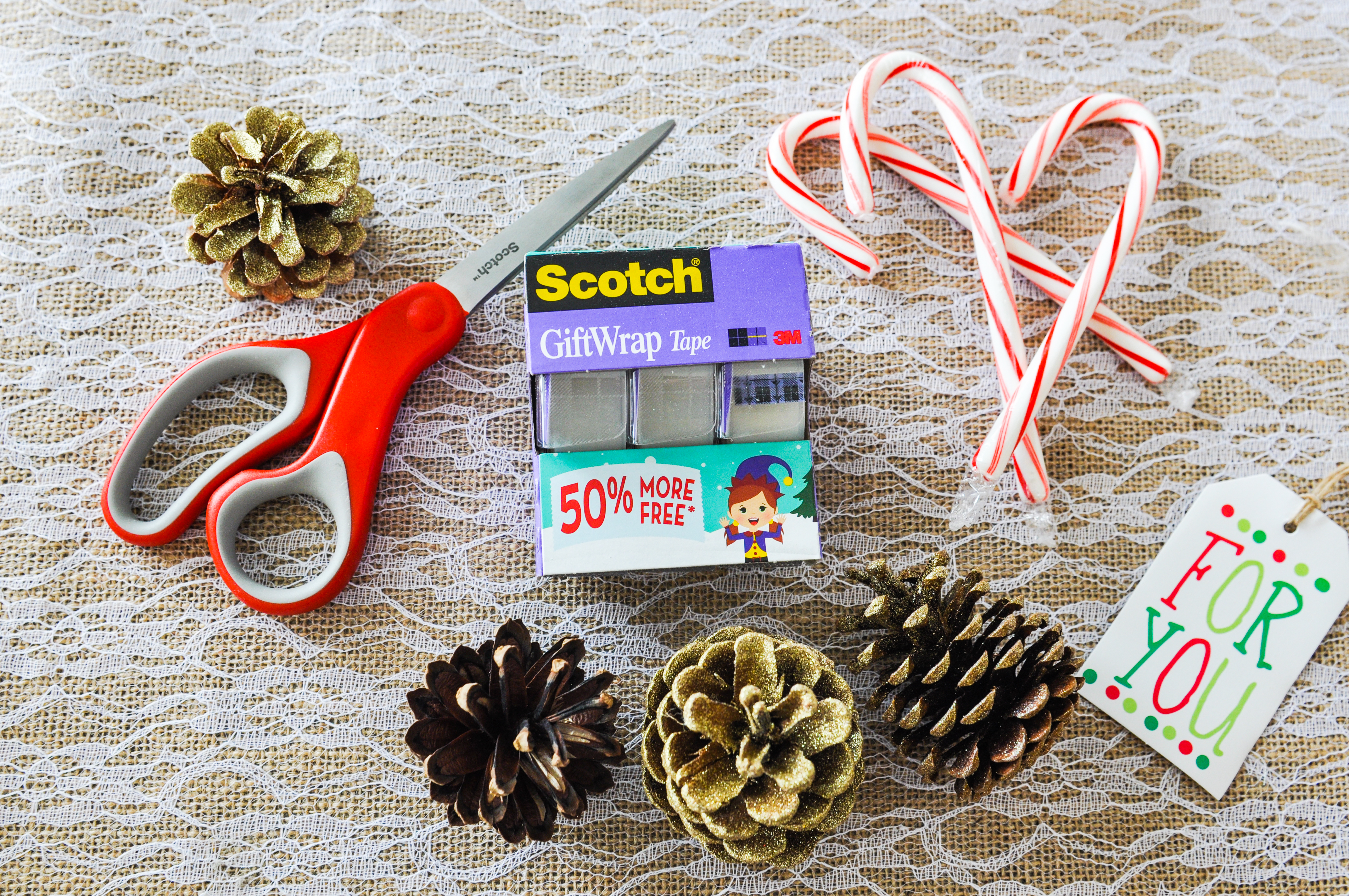 You can find it next to the wrapping paper in the gift wrap aisle.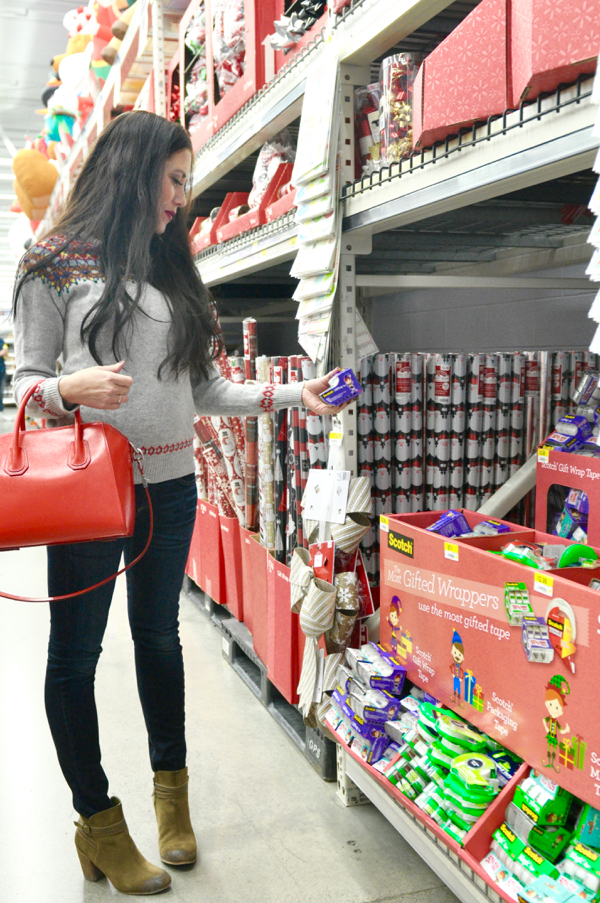 The first step to a perfect package is cutting a piece of wrapping paper double the width plus about 5 inches and the height of the gift plus double the depth. Don't get out your rulers, just lay your item on your paper and make sure it has the full amount of depth and if you wrap it around your gift you have about 5″ of overlap.
Next, place your gift on the left side of the paper and fold it over the top until about 1-1/2″ hangs over the top edge and tape that in place.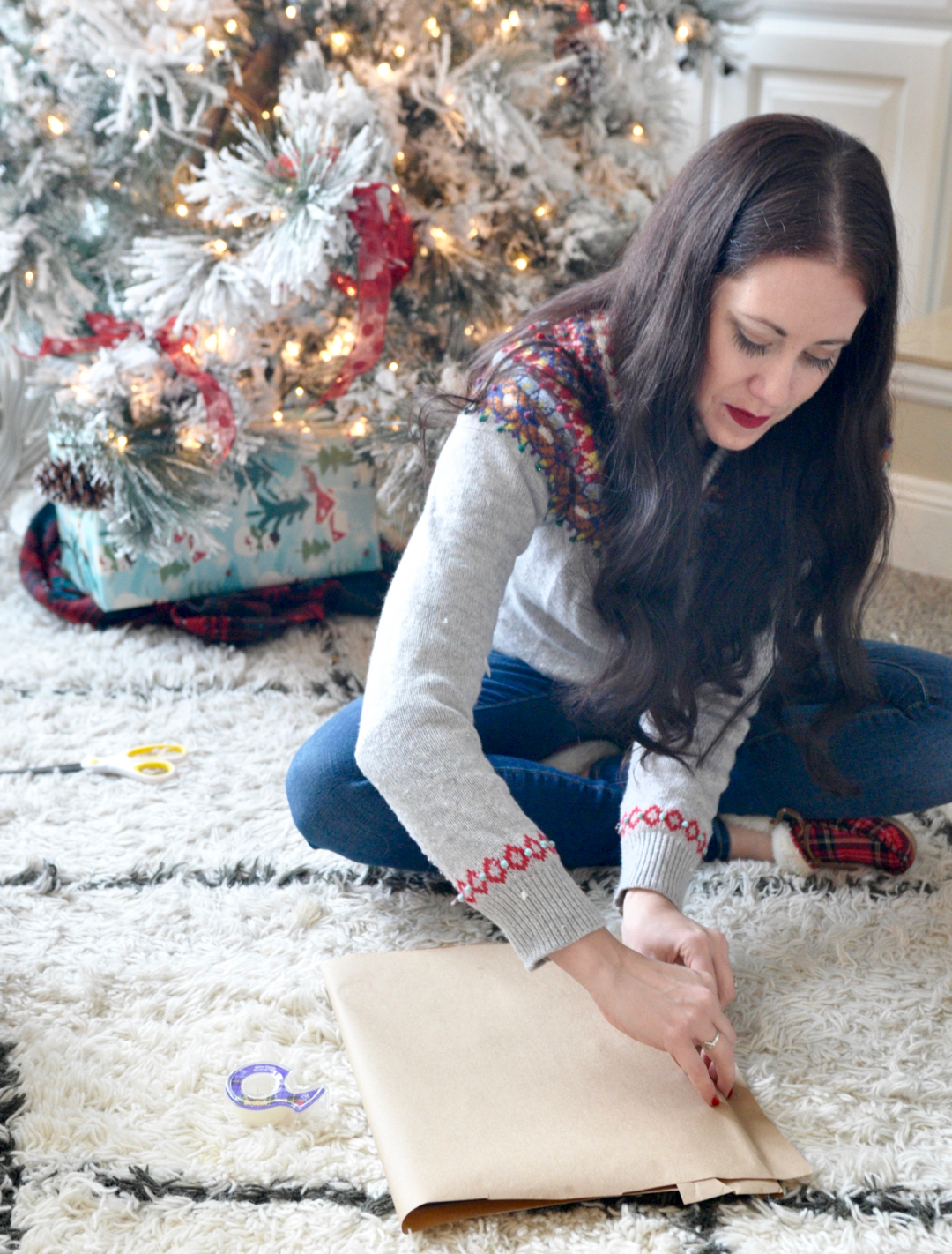 Fold the right side of the paper up and over until it hangs off the left side. Use the edge of the package as your guide and fold the paper so the seam lines up right on the edge. Use your handy Scotch® Gift Wrap Tape 3 Pack Caddie and break off a piece about an inch long per 10 inches of present. With Scotch® Gift Wrap Tape, a little goes a long way!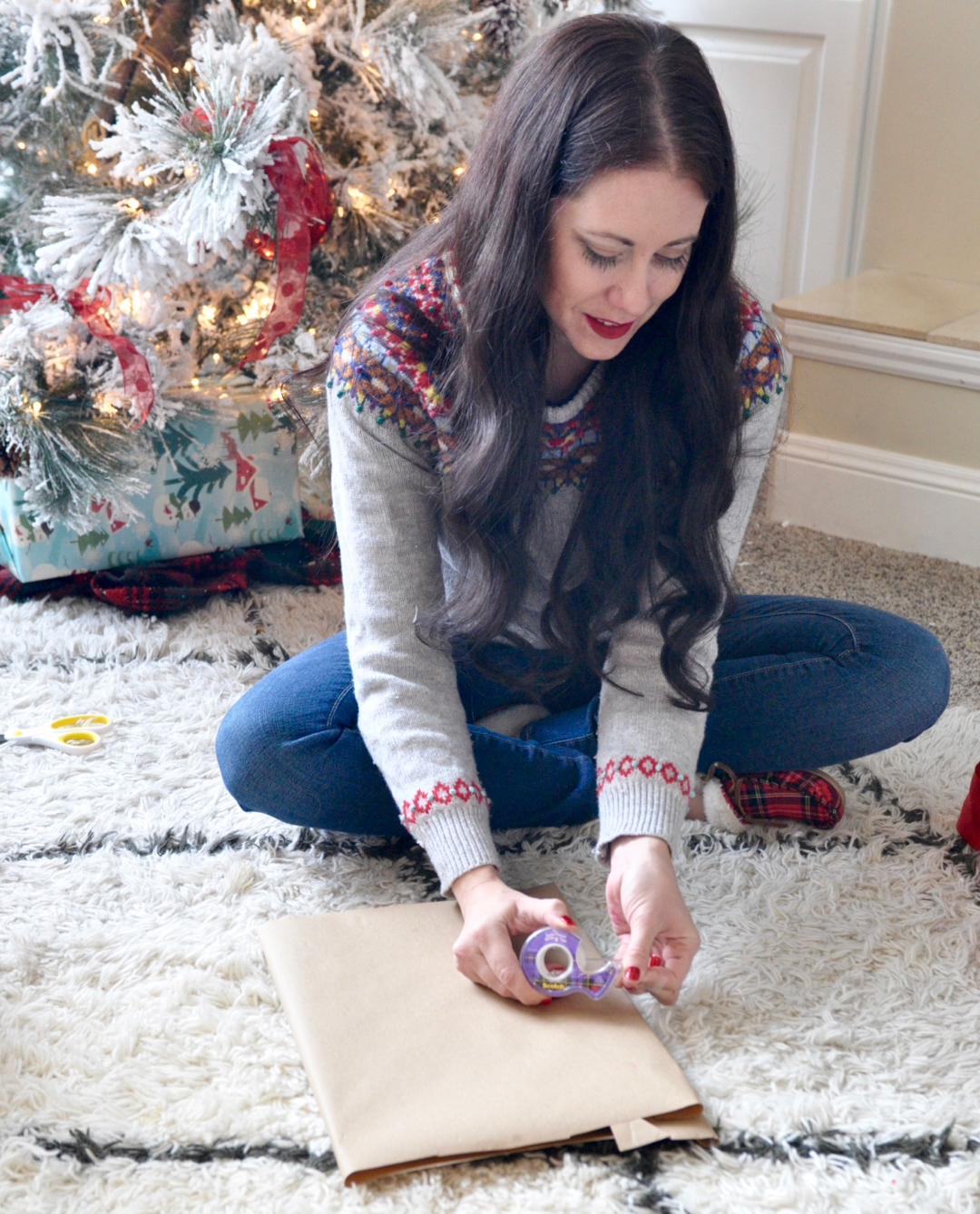 Once you've sealed the paper around your package, you'll want to finish the ends. My favorite way to wrap the ends is by pressing both sides in and flat. Use a small piece of tape to hold the middle together for larger gifts, but for this little book, you can just press the top down.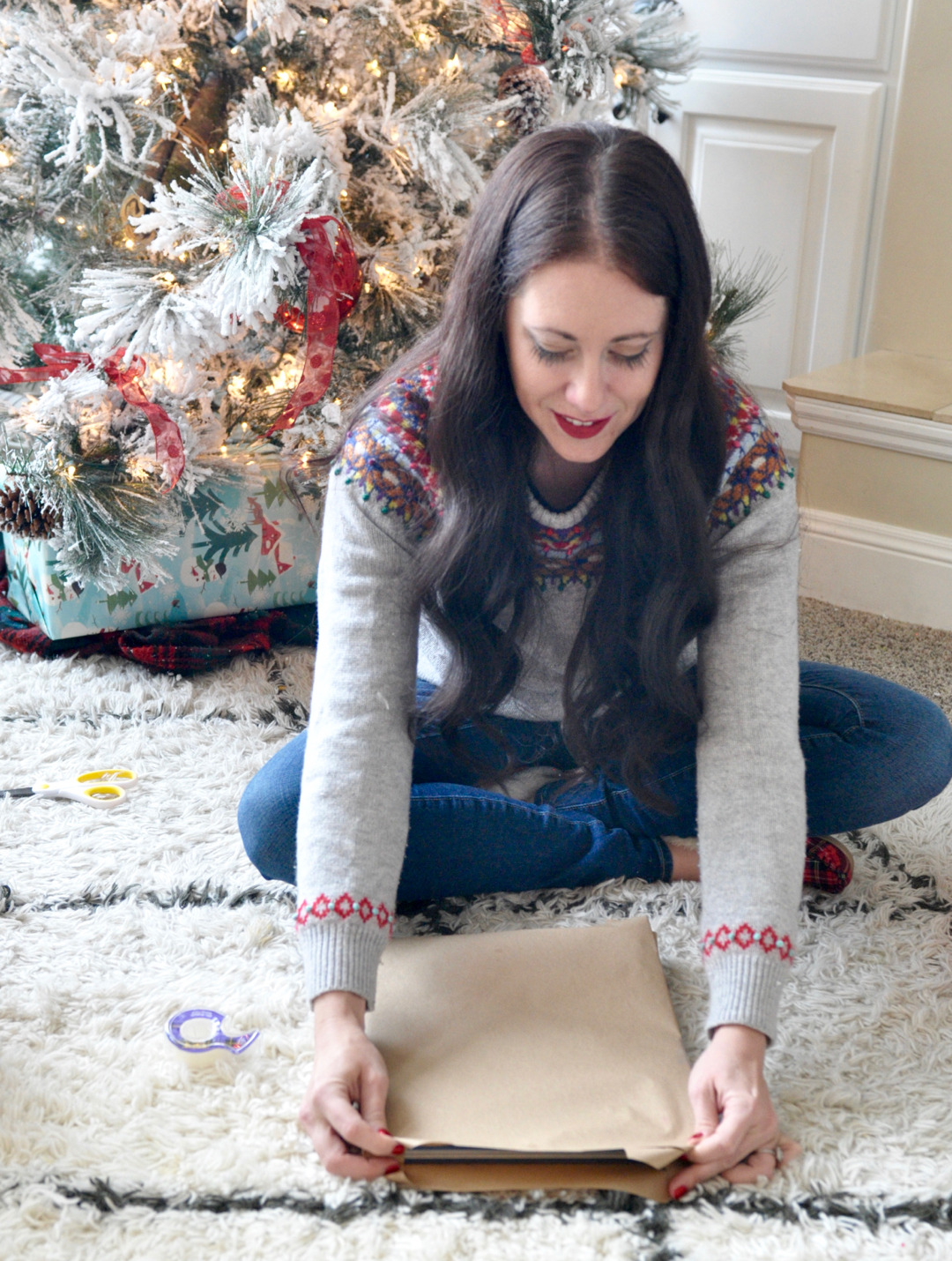 Now, fold the edge of your paper to create a smooth edge. Using a small piece of tape to hold it perfectly together.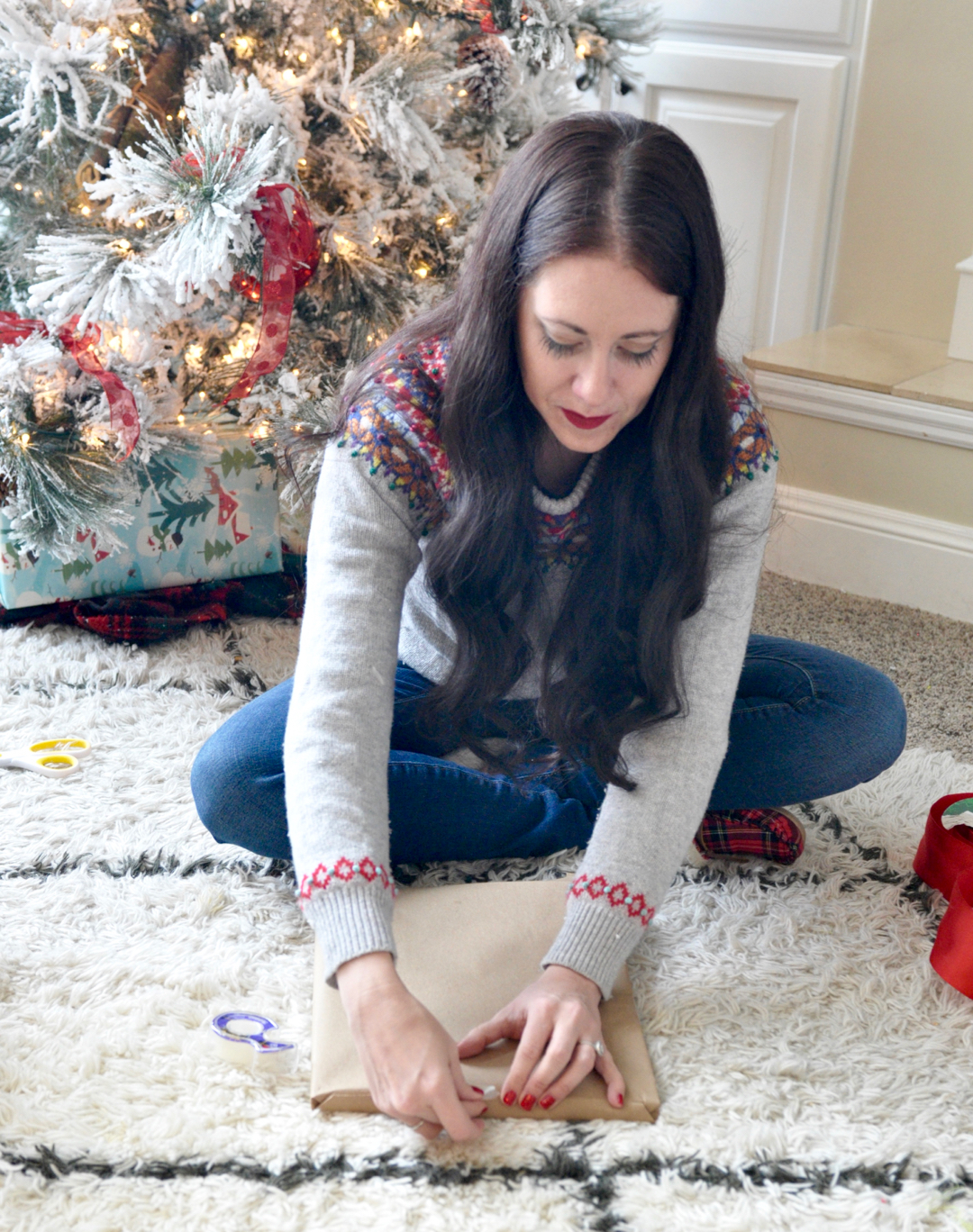 For your last step, you'll just repeat the steps you used for the other side. Now, there are a hundred ways to put together a perfect bow. Since these packages are going to be under the tree for awhile, I always place a piece of tape right under the bow holding the ribbon to the paper. This keeps everything looking fresh & pretty for the entire month!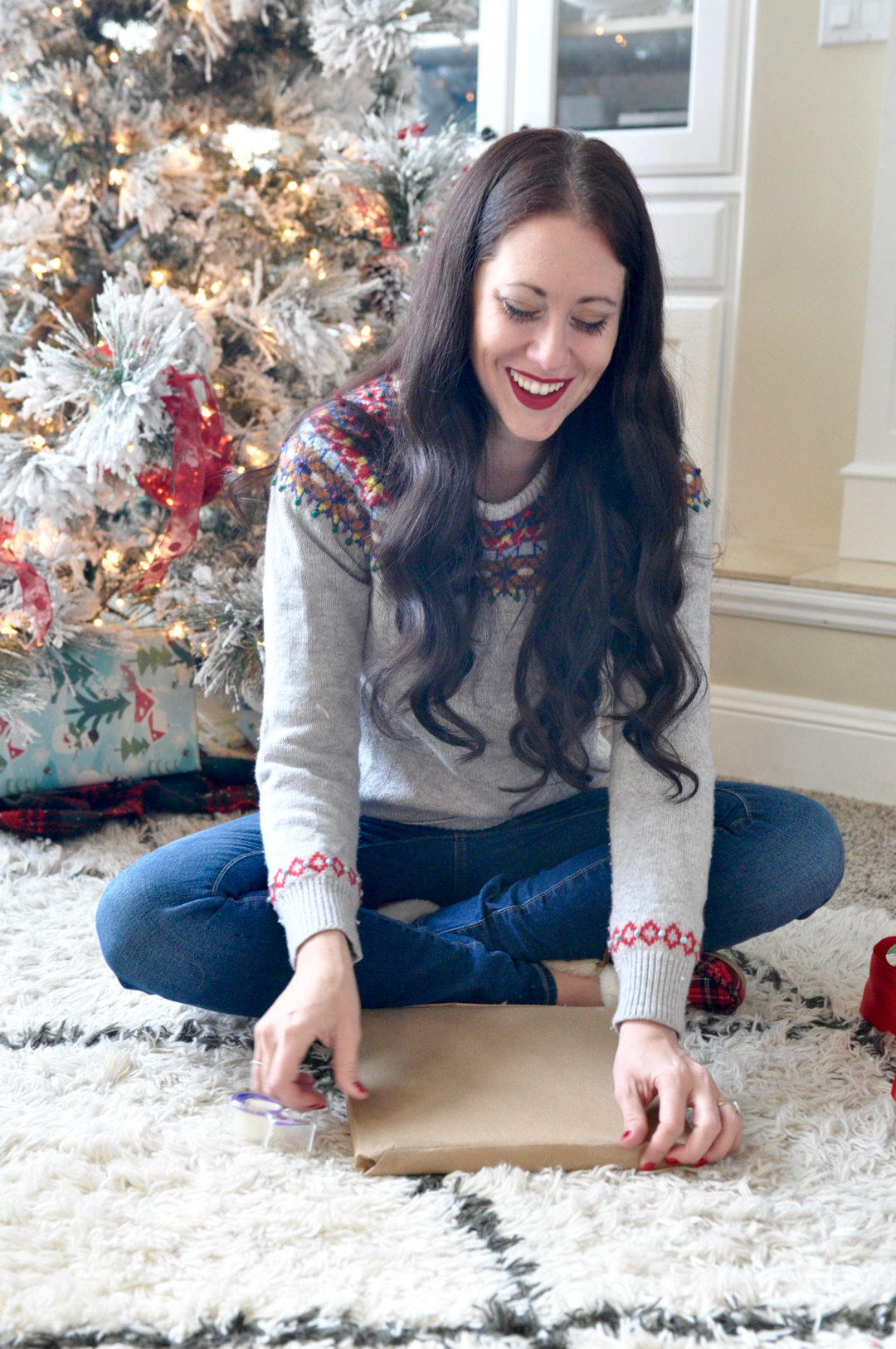 This year, Scotch® Gift Wrap Tape 3 Pack Caddie has 50% more & is just $2.98 at Walmart as part of their Rollback program. I've already needed two caddies so make sure to stock up early! Scotch has also teamed up with Fisher House, a place for military & veterans families to stay while loved ones receive treatment. This holiday season Scotch® Brand will be donating $200,000 to Fisher House. If you'd like to join them in supporting our veterans, you can donate here.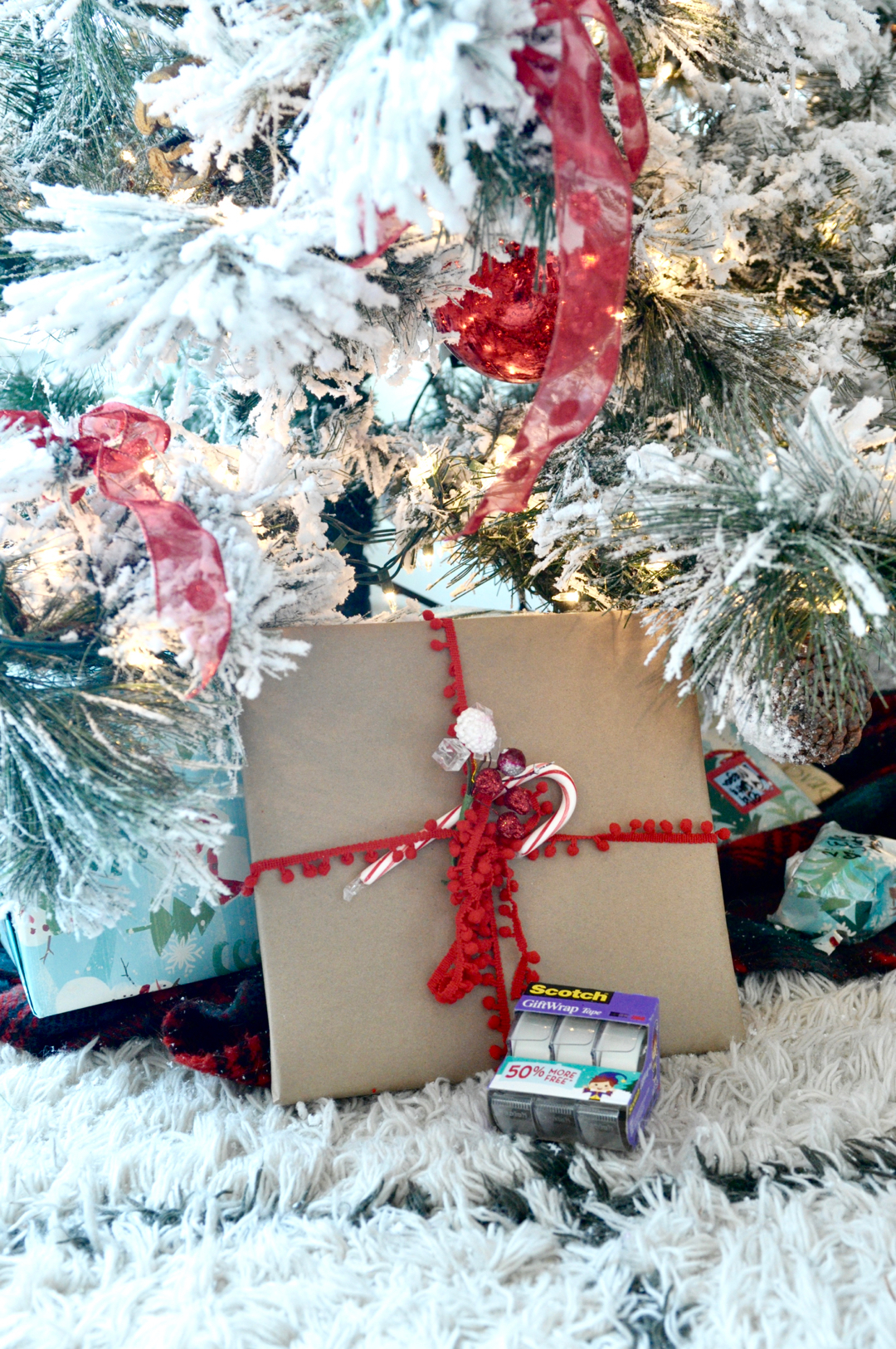 Thank you so much for visiting my blog & supporting the sponsors that let me keep it running! I'm so excited for this season and I have been collecting a few of my favorite things to share with you. This month, I'll be blogging on a schedule of Monday, Wednesday & Friday through the entire month of December, and each post will have a giveaway of one of my favorite little luxuries! You won't want to miss it, so make sure you are subscribed & follow me on instagram here and facebook here!