Remember how I promised a mini tutorial or measurements every day? And that I blog maybe once a month?! I'm not sure what I was thinking, but at least I'm trying 🙂 I did sneak in a minute or two at my computer today and wrote up a free pattern for these little dresdens.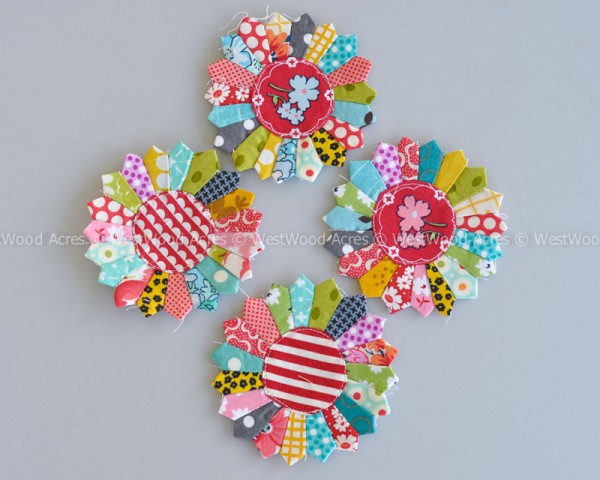 I adjusted my blade template from this blade template that yields a 5″ dresden.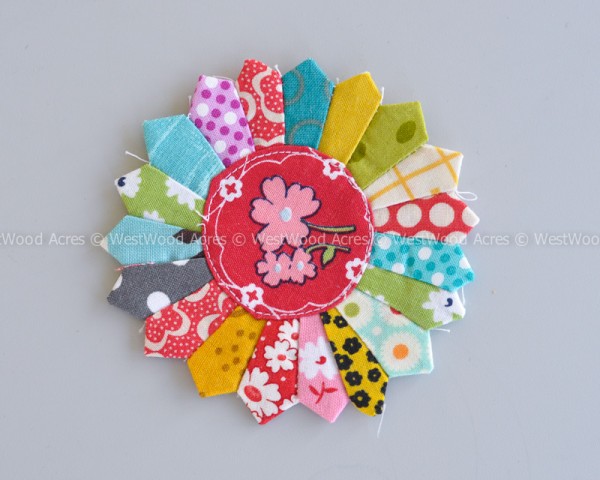 This little dresden is just 3-3/4″ from blade tip to blade tip. It is really tiny. And adorable. And I have big plans for my tiny little creation.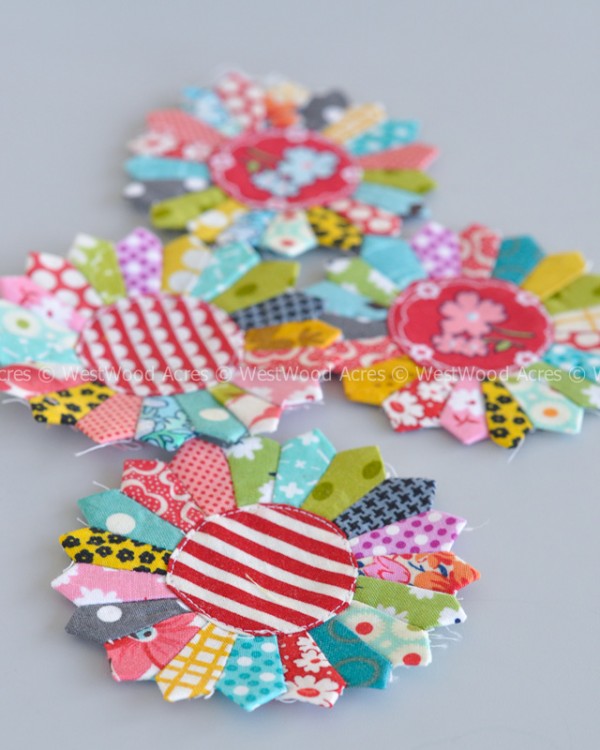 So, if you'd like to make a tiny little dresden just pop on over to our little shop where the pattern is now a free download. Google docs and I just don't get along. You'll find the nosegay pincushion over there as well, for anyone who had difficulties with that pattern as well.