Lately, I've been making some small changes. Drinking more water, getting in a half hour of actual exercise (and not counting chasing my littles up the stairs as a cardio workout). I've also caught the 'make everything tiny' bug. Personally, I blame Amanda at Hey Porkchop, but Camille isn't helping either.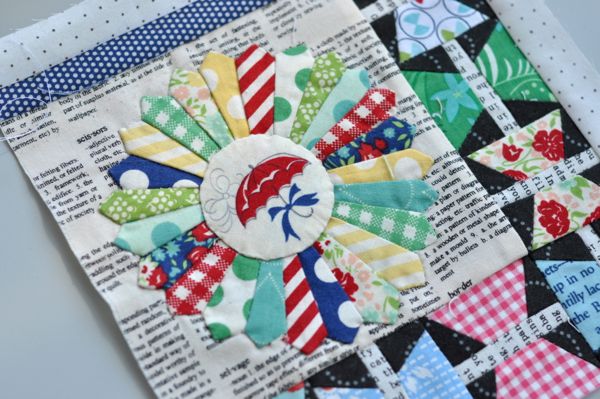 It started with this small (the background square is 5.5″) dresden using some fun April Showers scraps that were very generously shared with me. I love the fussy cut umbrella. It is divine.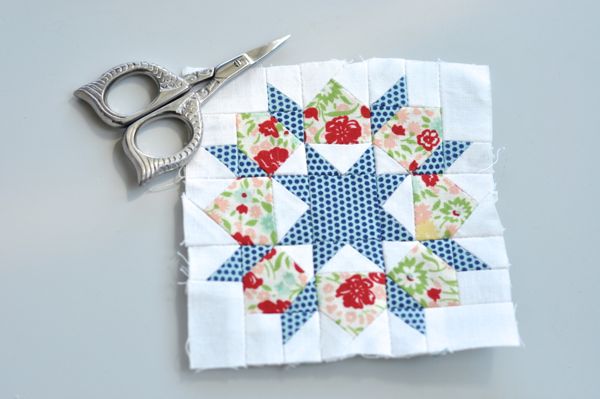 Then, I thought, I love the swoon pattern (although I've never made one). Let's try and make it even SMALLER than the mini pattern. It was fun and I LOVE the results. (This one will finish at 4″)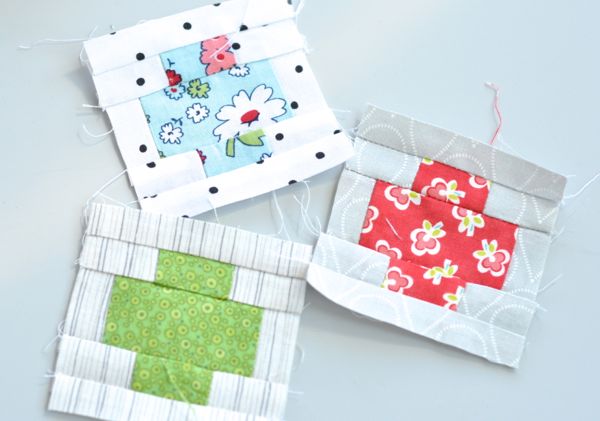 THEN I thought, hey, wouldn't a weekender covered in tiny blocks be FUN?! (the answer will be yes…someday) So I started REALLY making some mini blocks. (These crosses finish at not quite 3″)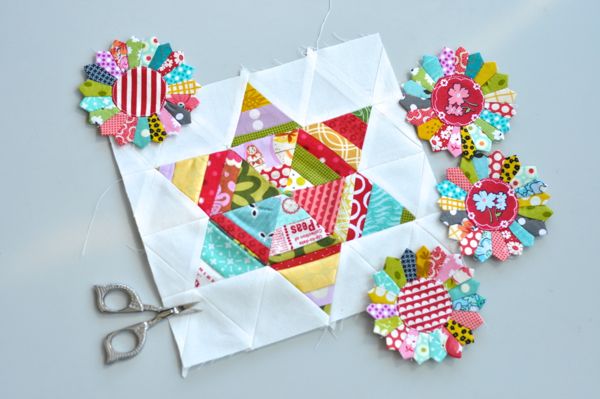 And then came a tiny 'adorn' star and a few teeny 3.5″ dresden plates.
And now I have quite the collection.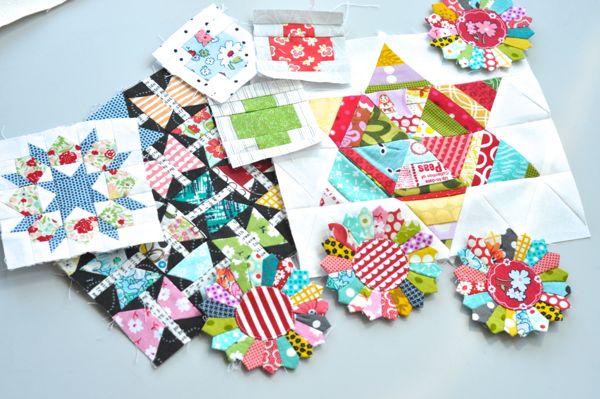 I'll try and pop in each day this week (A huge commitment!)and share a little tutorial or some adjusted measurements for other free tutorials on the internet.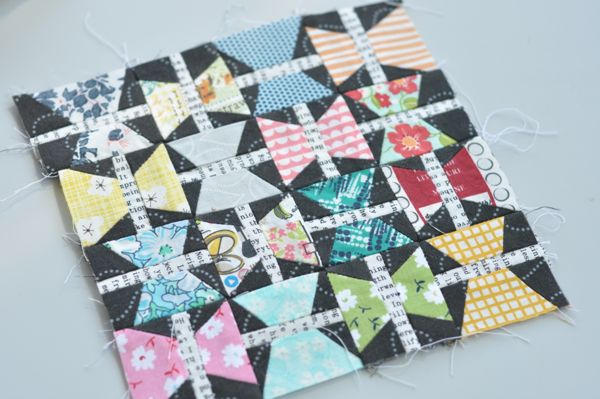 So today, here are a few little adjusted measurements for Rita's Butterfly Blocks. I've always LOVED these blocks, but Rita's method is much better than my previous attempt at paper piecing. You'll have to click over to her tutorial to make the blocks and you'll still need a 60 degree ruler, but my measurements yield a 2.25″ finished block. The pieces you'll need are as follows:
2.5″ square for the wings (cut in half)
3/4″ x 2.5″ piece for the body (I used Alison Glass' sun print text. Best text print ever!)
The background pieces started as 1-1/4″ x 1-5/8″ rectangles
and a 1-1/4″ x 1-5/8″ black rectangle for the background.
Have fun and thank you for reading along!