This is the second block in my Snowflake Sampler Quilt. You can find the first block here if you missed it. Feel free to join at any time or just to pick a few blocks and make some pretty Christmas cushions. And I'd love to see anything you make in my little flickr group!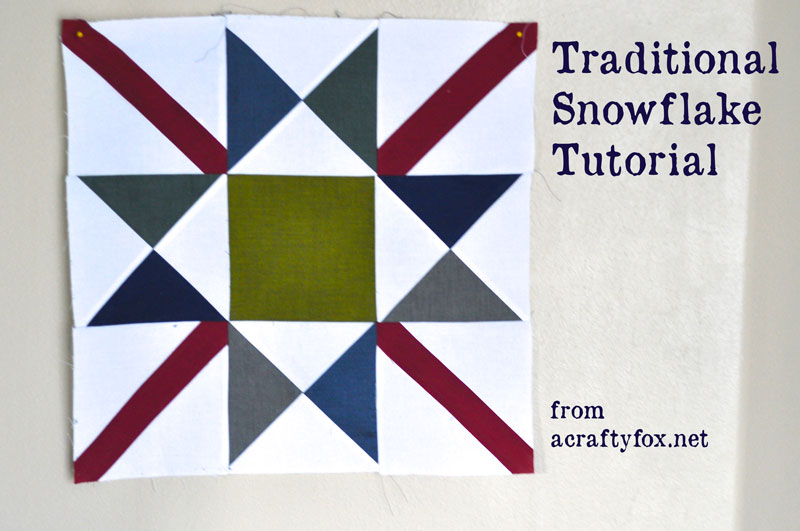 This is a fun and easy block to make! I am really glad I am writing down my directions, if only for myself. I can see myself making this block again, or even an entire quilt out of bunches of them!
So, let's start. You are going to need the following:
4 7″ squares from your Oakshott or prints (I chose blues and grays)
4 7″ squares from your solid (mine is white)
4 1.75″ x 8″ strips from Oakshott/prints
4 6″ squares from white
1 6″ square from Oakshott (this is the snowman piece in the picture. I changed my mind on that one 🙂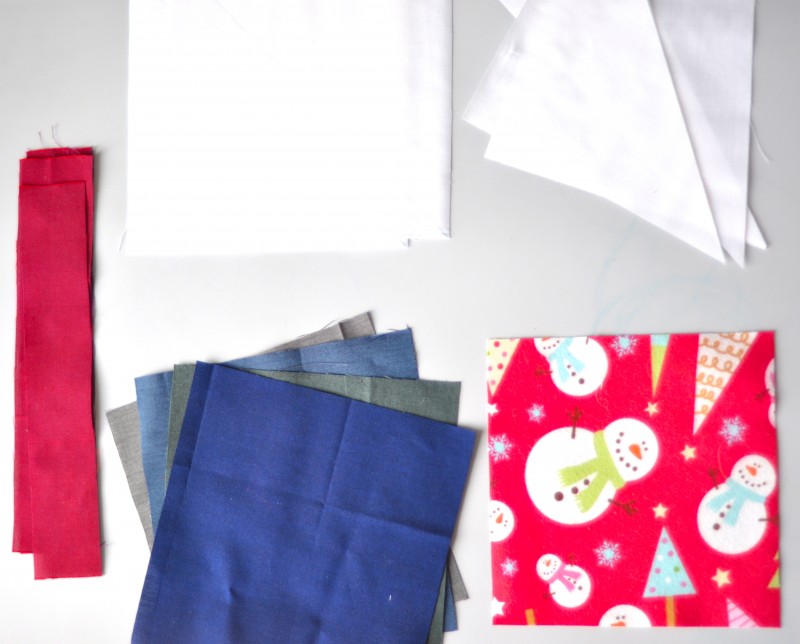 First, using your 7″ Oakshott squares and your 7″ white squares, create 8 6.5″ Half Square triangles. If you haven't done this before, there is a great tutorial here
Now, cut your Half Square Triangles in half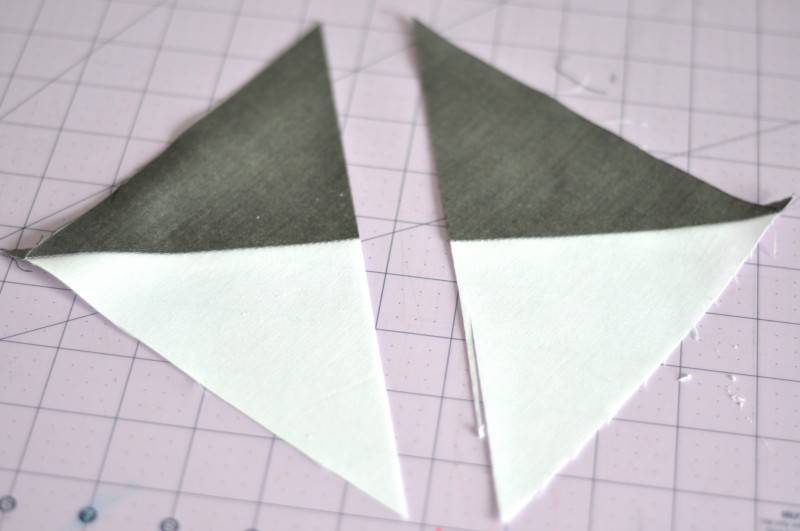 Pair up 4 sets of half HSTs and sew them together like so: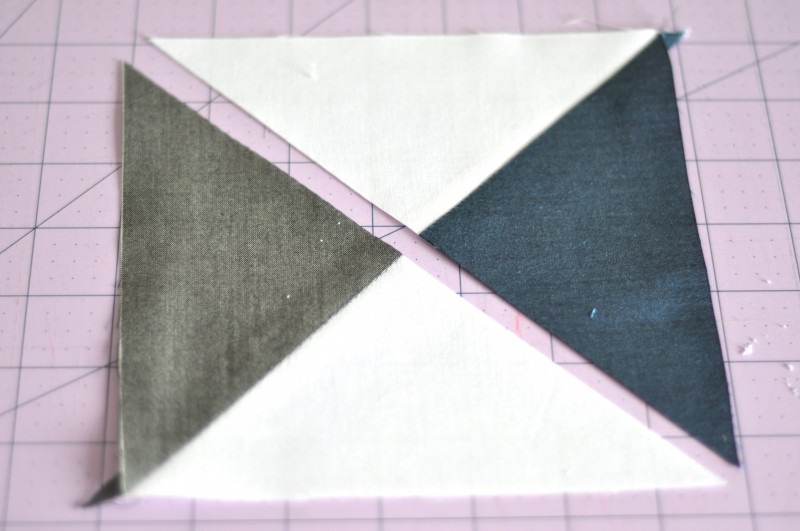 You should now have four 6″ single hourglass blocks.
Take your 1.75″ strips and your 6″ white squares. Cut your squares in half one time from corner to corner. Take one of your new triangles and attach it to your strip like this: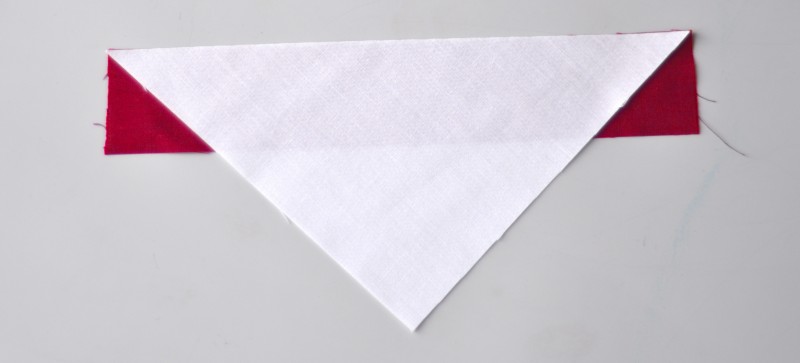 Press your seam towards the strip and attach the other half of your square to the other side of your strip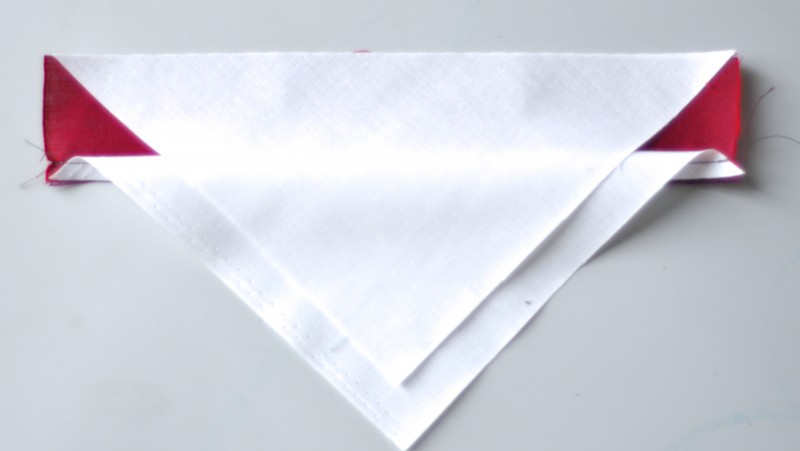 Press again so that both seams are laying flat on the red strip. This will give this strip a very slight 3D effect in the finished quilt, which I personally liked.
Place the new square-ish piece under your ruler square and trim to 6″. You will want the 45 degree line to travel right up the center of your red strip. This will give you a centered corner block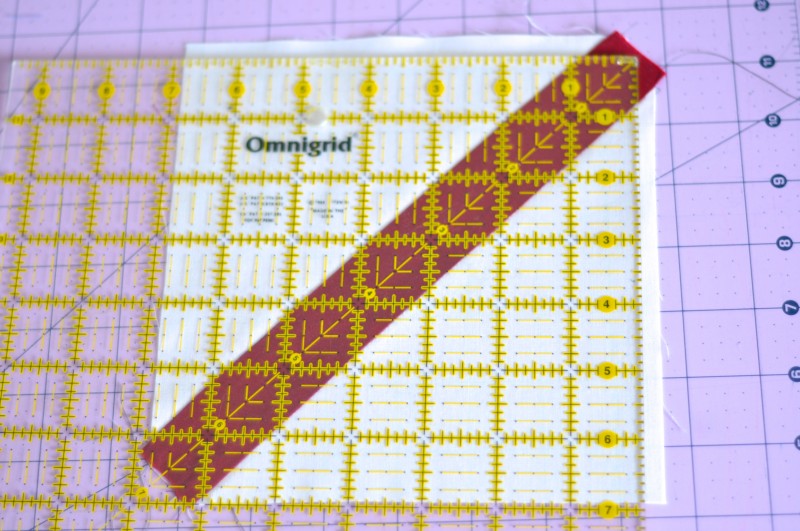 Lay out your blocks as follows into a nine patch layout with your solid 6″ piece in the middle, the strip blocks in the corner radiating from the middle to the corner and with your hourglass' points towards the outside of the block.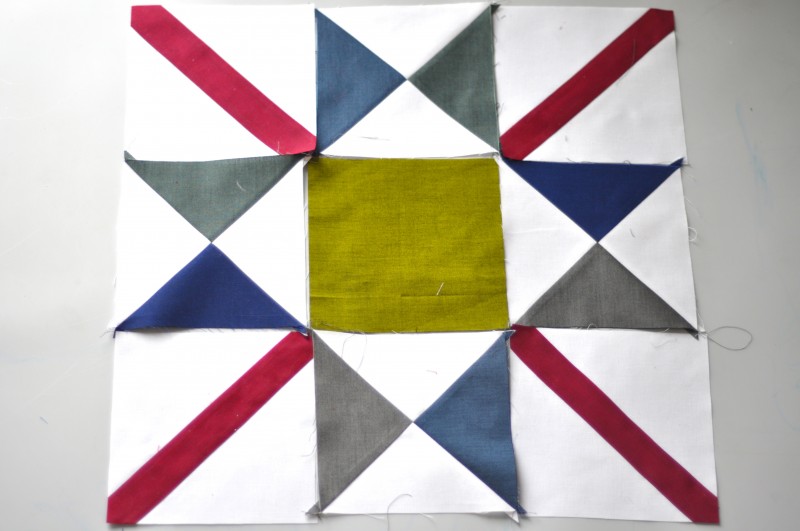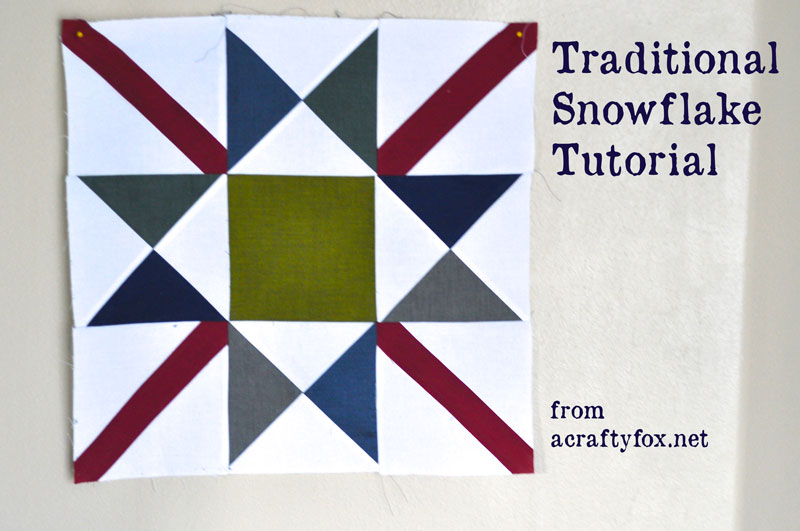 Sew it together and you have your second block done! It is Easy Peasy 🙂 The next block is a dresden snowflake and I think it is just gorgeous! I can't wait to show it to you!
Thank you so much for stopping by!