Want to know what perfection is? It's an entire afternoon to sew without having to stop at least a dozen times to refill milk, water, and dole out cheese, crackers, otter pops, and any other snacks that catch my little one's attention. I got just that yesterday and finished up this pretty little quilt top.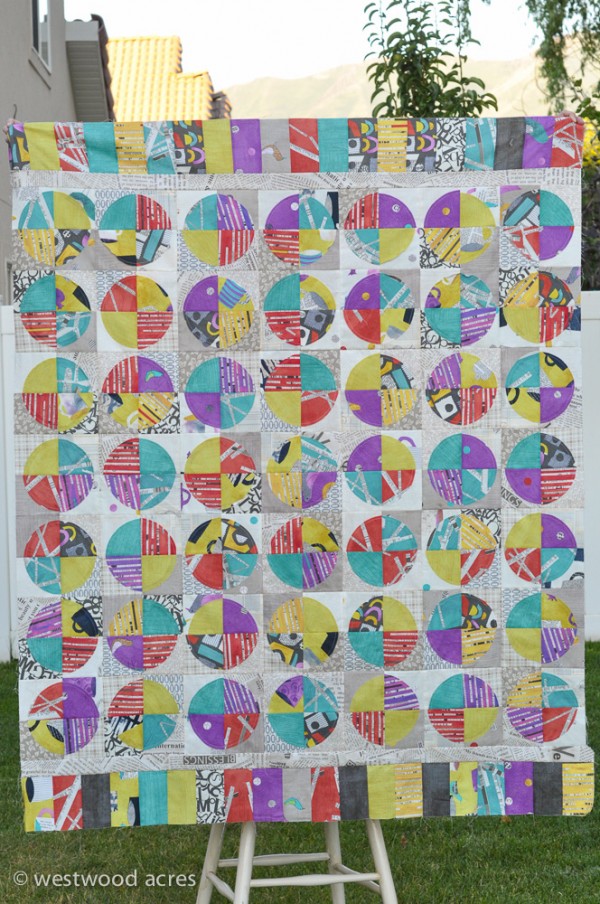 A few weeks back, a pretty little bundle of Collage by Carrie Blomston of SUCHdesigns. This line is coming out shortly from Windham fabrics. It was really fun to see this line at Quilt Market, and I knew I wanted to do something really scrappy with these prints. I loved the liberated star pattern Rita used making a quilt from these same fabrics.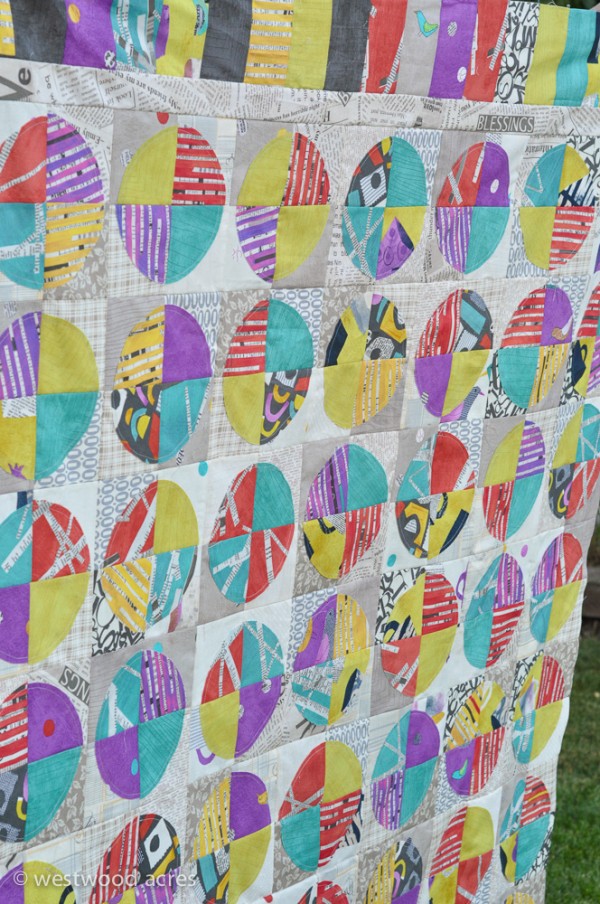 The colors take me back to my 80's childhood. Do teal and purple go together? Yes, yes they do. This pattern is the 'Jack and Jill' pattern from the new 'Growing Up Modern' book from Allison at Cluck Cluck Sew. I highly recommend this book!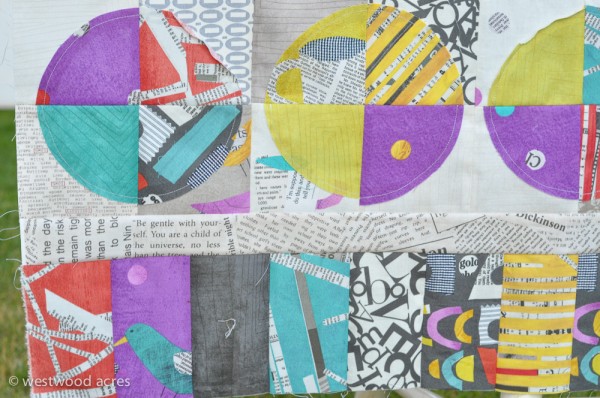 And I love the little bird print. These are part of a border print and are practically the most adorable things I've ever seen.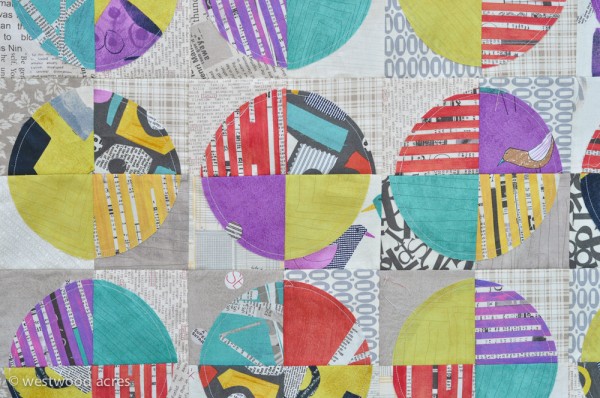 See them peeking out just there. I need more birds in my life. I'm thinking of quilting this one with flannel instead of batting since the temperatures here are climbing, but I'm not going to let that stop me from curling up under my new quilt!
Collage will be out this month in our little shop as bundles and yardage of the amazing text prints! If you love it, make sure to ask for it at your local quilt shop as well!