Let's talk about old, unfinished projects. With autumn upon us it seemed like time to finish this nearly six year old nosegay quilt. If you remember, I unfinished projects take up space in the back of your mind & make anxiety worse. This project definitely caused anxiety when I thought about sewing. But I don't like to rush into things, you see? I finished these nosegay quilt blocks when my middle child was born. I set them aside when I couldn't decide on a layout, and then this year I picked them back up when I realized any layout was more useful than having a set of blocks hanging around taunting me.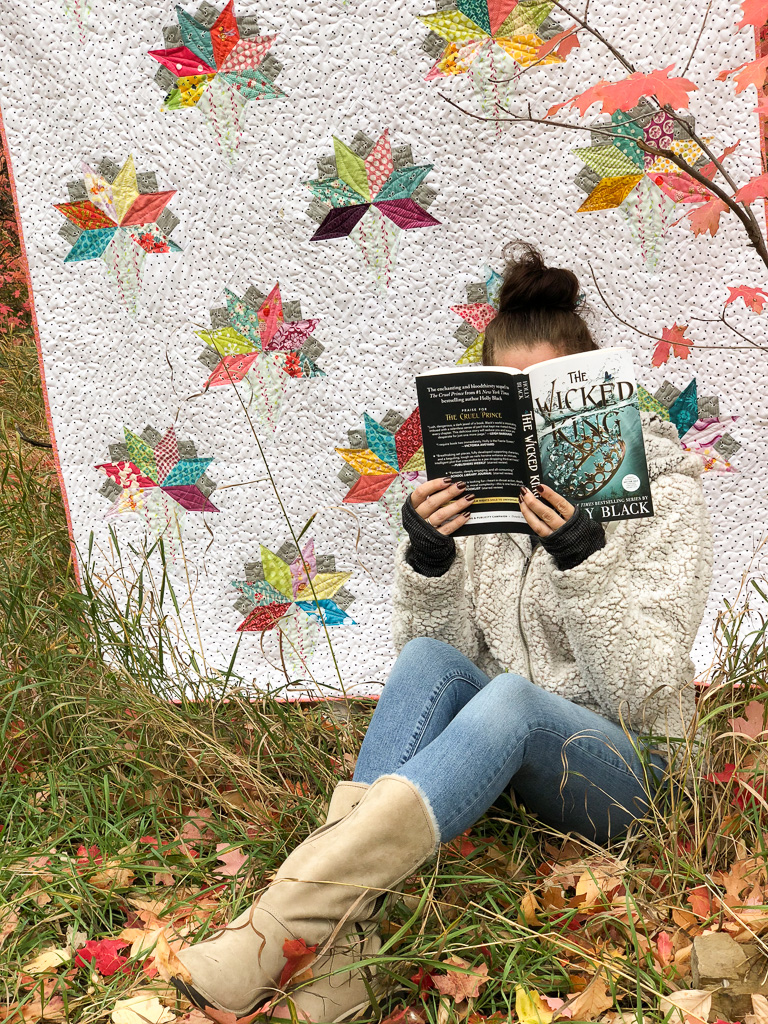 I chose to set my nosegay blocks on point and I LOVE how it turned out. I used 5″ wide sashing and there was a bit of stress since this black and white polka dot is now sold out everywhere. BUT, I had stashed away a few yards and had exactly enough to finish this colorful nosegay quilt. It's backed in minky because otherwise my family refuses to use any of my handmade quilts. Picky people.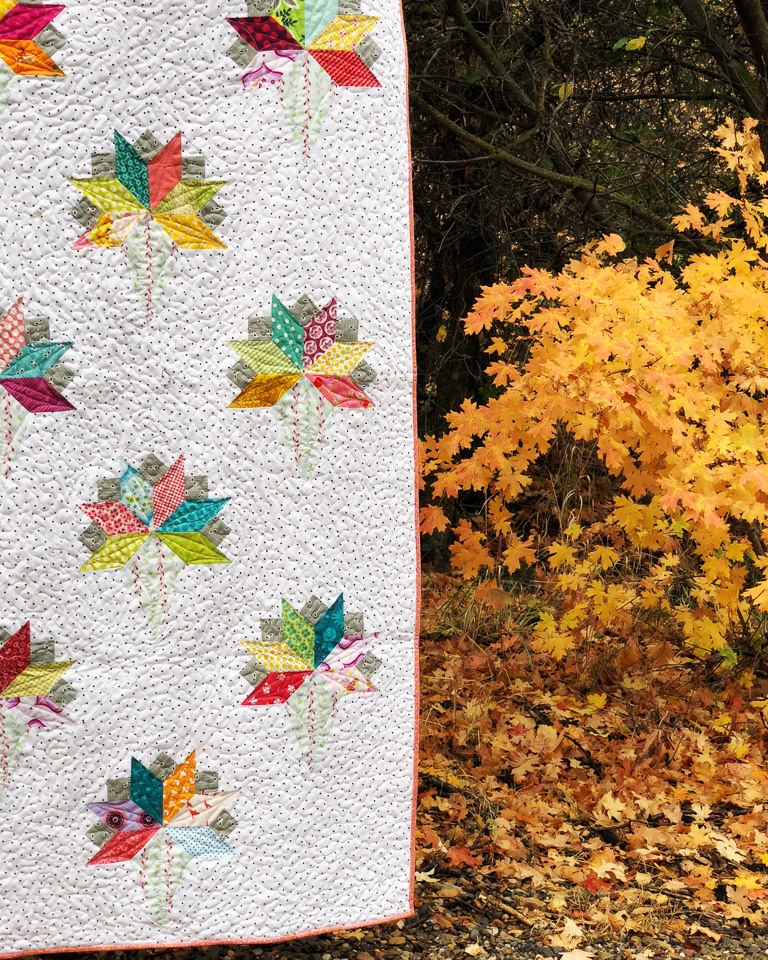 The individual blocks on this quilt were english paper pieced – something I'll never do again on this scale. The sashing and corners were all pieced using my machine. I'm not sure if you can tell, but the binding is flea market fancy pink bubble dots. They are still one of my all time favorite prints. I used to have a yard of the orange bubble dots but I've somehow lost them. Darn.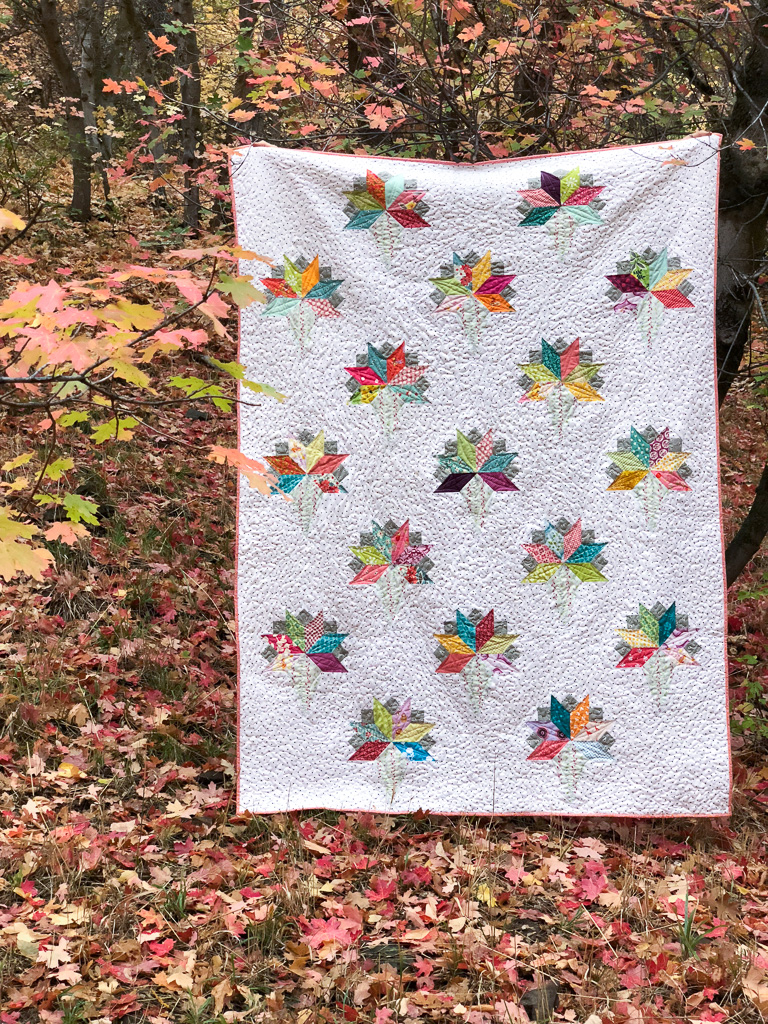 This nosegay quilt is almost twin sized, but would be best as a generous throw. I used Paper Pieces from paperpieces.com. I had enough pieces for four or five blocks and just kept reusing them. All total, this quilt required 17 completed blocks. I used a mix of prints but since it's been so long most are very out of print.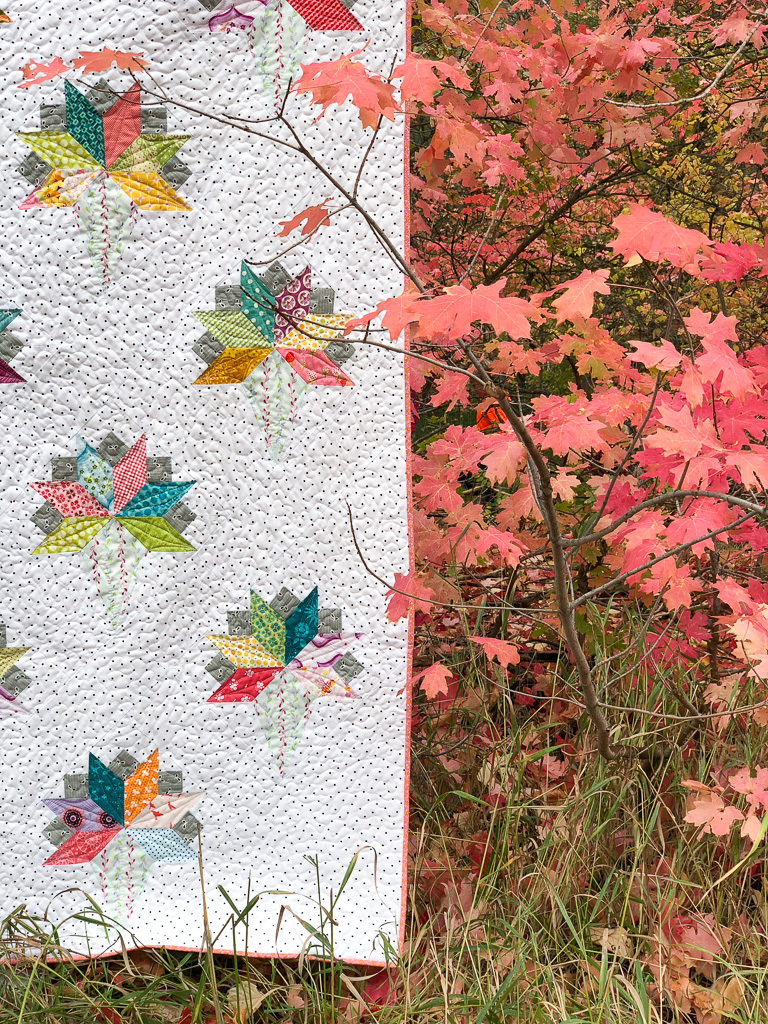 Tell me about your oldest works in progress? I have at least a dozen more that need to be finished and just thinking about them is a bit overwhelming. How do you tackle your overdue things?!