It seems like blogging has taken a bit of a backseat to actually sewing lately. I really love to sew. It is FUN to make things. Sometimes the pressure of a deadline is just the motivation I need. But there are times that the deadline overwhelms me and I struggle to come up with something good enough!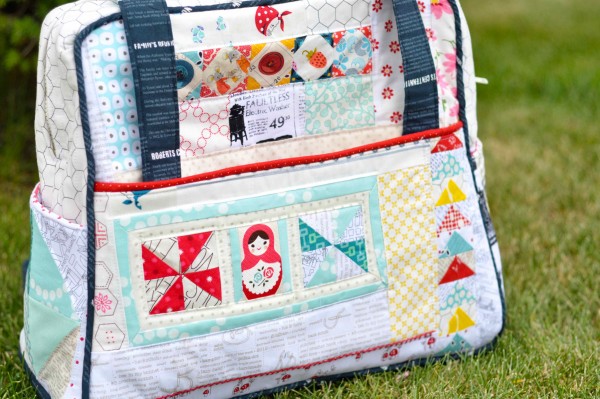 So, for what may be my last swap for a little while, I made this little weekender for a sweet friend of mine. I really admire Monica and she had asked for red, yellow, and aqua, text, and matryoshka dolls. And I found this fabric online. It served as both my focus fabric and also my color palette.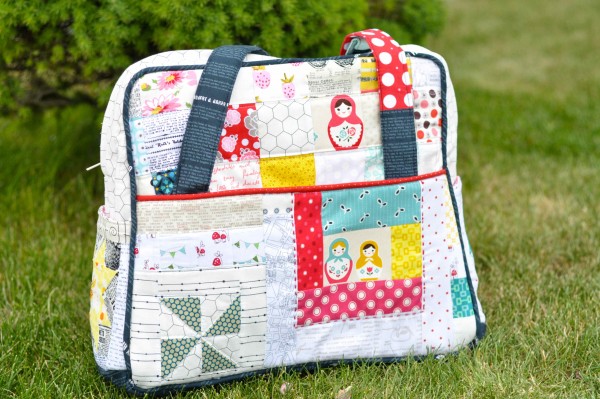 There was a lot of tiny piecing in this bag and I am really happy with how it all turned out. I chose to use really traditional blocks like flying geese, pinwheels, log cabins and snowballs in bright modern colors. I felt like that was a bit of a tribute to Monica's amazing traditional roots.
It was by far the hardest weekender I have put together. (You can see my first one here) It is my third. Perhaps I was feeling a little over confident after the ease with which the second one went together (I must never have blogged it! Yikes!) but this broke many needles and small children had to be removed from the room.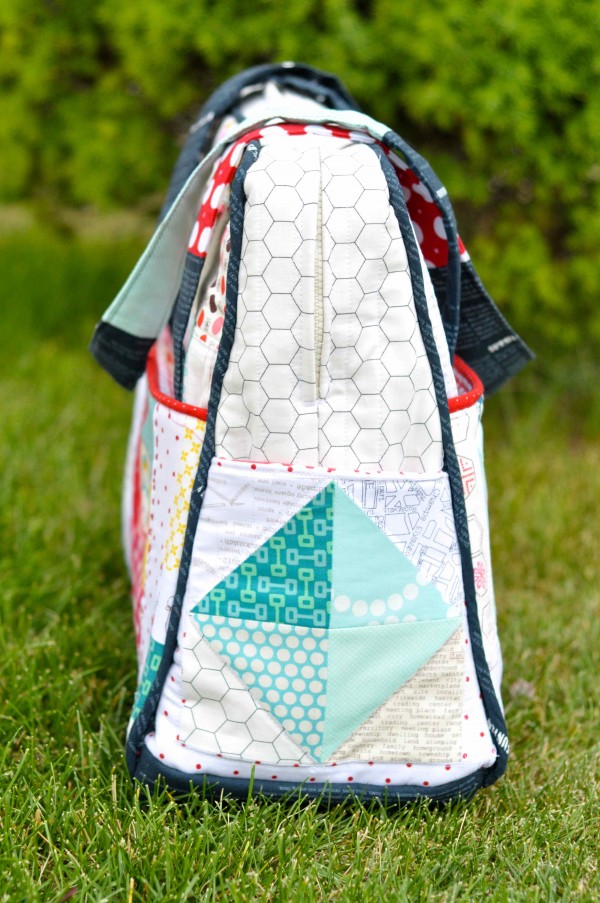 As I usually do, I pieced the small side pockets. I feel like this is what pulls the bag together.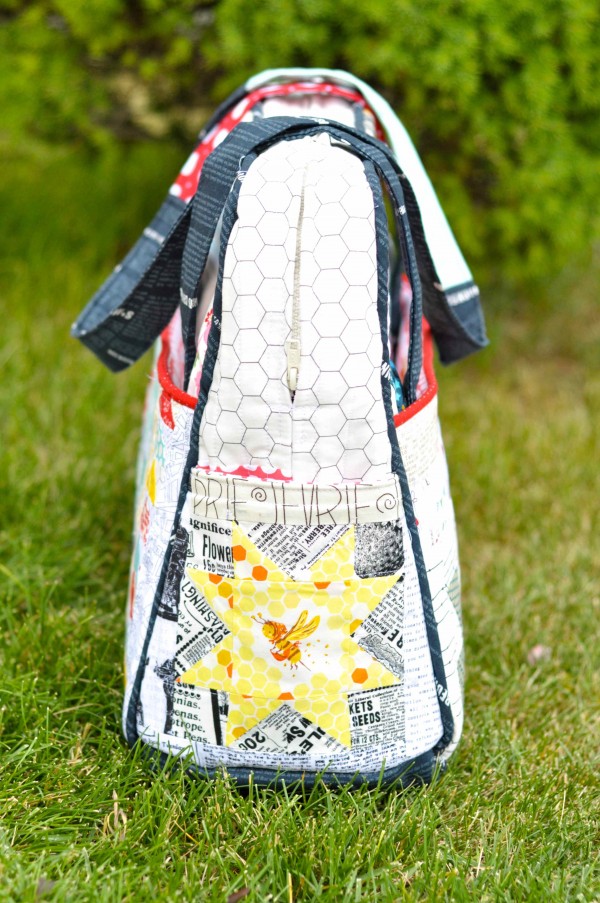 And I couldn't resist this little bee. I can't really wait for the Heather Ross yardage to be released next month!!