This week has been such a whirlwind! We have my husband's fun (big!) family to our home & are having so much fun. The turkey, stuffing, casseroles, mashed potatoes and rolls all finished at about the same time and with a lot of help, we pulled off a perfect Thanksgiving dinner. I'll always remember it! I still squeezed in a bit of shopping today (it's right before Christmas, but I snagged this coat in black that I've been dying for for 40% off). J Crew's sale today is the perfect way to pick up nice wool sweaters and basics you can use for years at 40% off with the coupon HOLIDAY! Just a heads up in case you need warm winter basics!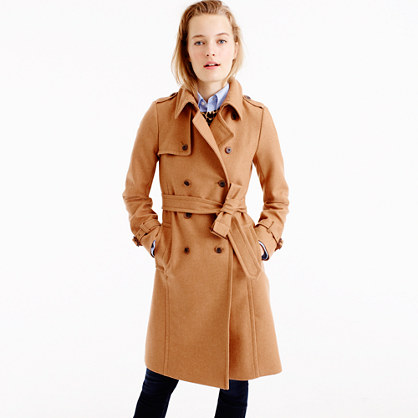 Today is my day on the Quilt Petite Blog Hop
! Sedef Imer of the incredibly beautiful blog Down Grapevine Lane just released her first book! If you haven't heard about this sweet little book yet, I'd love to introduce you! You'll find Sedef's little projects perfect for getting your sew-jo back. Full of little quilts, easy wins, and pretty results, you'll quickly find yourself head over heels for Sedef's work.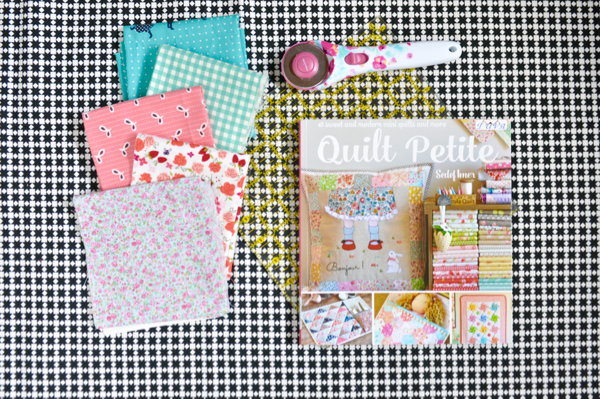 If you participate in our little shop's Liberty of London monthly club, you'll definitely want to grab a copy of this little book
. The patterns are perfect for dainty little prints. Of course, I had just been sorting my scrap bin and had to grab a few pieces that jumped out at me.
I've had my eye on this little pinwheels quilt since I first opened the book. This little mini quilt has everything I love about quilting in one little pattern. Perfect little points? check. Lots of movement? check. A great way to showcase scraps? check and check. So I had to make a test block (of course!)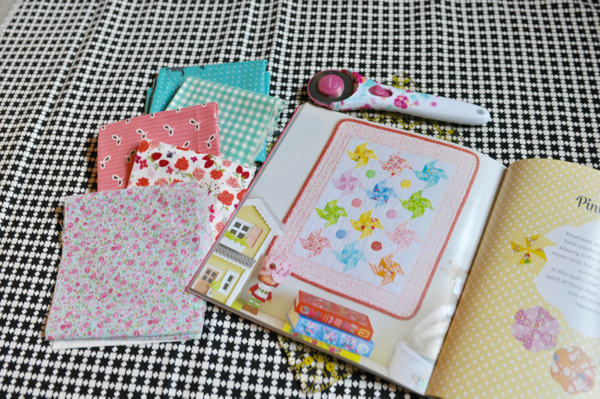 And it was so cute & I loved the little pincusion on the back cover of Quilt Petite so much I instantly turned that one block into a new pincushion. Isn't it adorable?!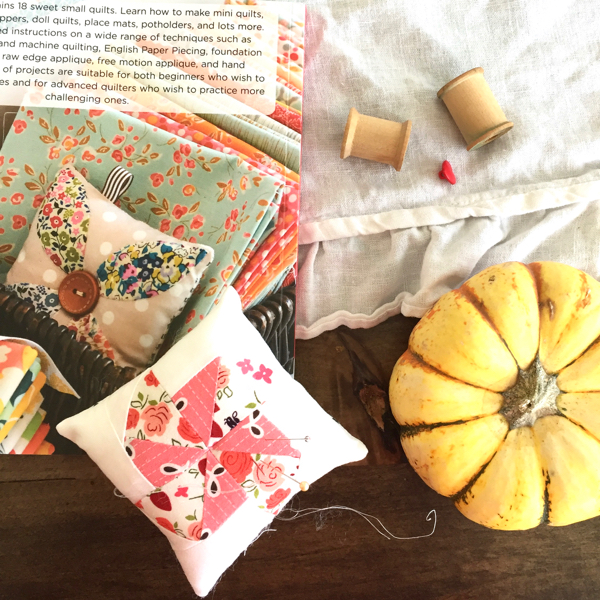 So, if you are looking to make some quick, simply projects over your holiday but don't want to get stuck in yet another huge, unfinishable project, make sure you grab a copy of Quilt Petite: 18 Sweet and Modern Mini Quilts and More
. The stories on each quilt capture your heart and the patterns capture your imagination! You can order Quilt Petite via amazon here
.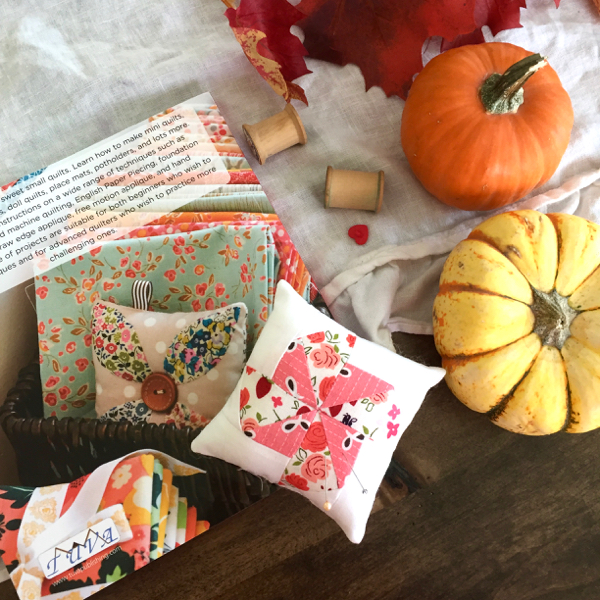 And make sure you visit Sunday evening! That hoop tutorial I've been promising should be complete (it's been a little crazy over here – I'm sorry! And on Monday, as the first of several 'favorite things' giveaways this season, I'll be giving away (for one day only!!!) a little e-book with three quick pillow patterns. You won't want to miss it!
Make sure to follow along on the blog hop & meet these amazing quilters. There might be a giveway at Down Grapevine Lane, so make sure to start there!
November 6: Sedef at Down Grapevine Lane (intro + giveaway)
November 7: Wynn at Zakka Art
November 8: Sarah at A Little Happy Place
November 9: Bridgette at The Family Hearth
November 10: Heidi at Fabric Mutt
November 11: Minki at Minki's Work Table
November 12: Ange at A Little Patchwork
November 13: Lauren at Molly and Mama
November 14: Michelle at Cole & Taffy
November 15: Nadra at Ellis & Higgs
November 16: Amy at Nana Company
November 17: Faith at Sarana Ave
November 18: Debbie at Happy Little Cottage
November 19: Erin at Why Not Sew
November 20: Amanda at Jedi Craft Girl
November 21: Melissa at Oh How Sweet
November 22: Stacy at Stacy Olson Design
November 23: Ayda at Cafe Nohut
November 24: Peta at She Quilts A Lot
November 25: Amanda at A Crafty Fox
November 26: Keera at Live Love Sew
November 27: Sharon at Lilabelle Lane
November 28: Kate at The Homemakery
November 29: Jemima at Tied With A Ribbon
November 30: Jodie at Ric Rac
December 1: Anorina at Samelia's Mum
December 2: Alisha at Ministry of Fabric
December 3: Xanthe at Wife-made
December 4: Cheri at Tinker With This
December 5: Kristyne at Pretty By Hand
December 6: Kimberly at Fat Quarter Shop
December 7: Veronica at Vivid Felicity
December 8: Shari at Doohikey Designs
December 9: Jina at Jina Barney Designz
December 10: Emma at Emma Jean Jansen
December 11: Sedef at Down Grapevine Lane (wrap up + giveaway winner)