Today is a fantastic day to share this gorgeous new book, Zakka Home by Sedef of Down Grapevine Lane as part of the Zakka Home Blog Tour! This sweet, new book is filled to the brim with sweet projects and gorgeous photos that I found incredibly inspiring and perfect for this upcoming gift giving season!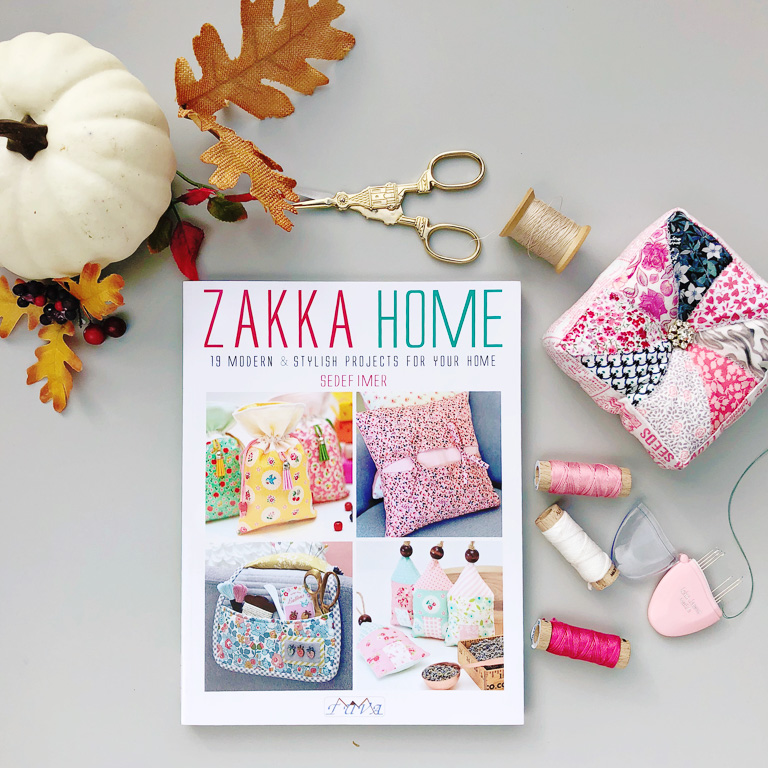 I chose the sweet pincushion above as my first project from the book, but there are quite a few little projects I can see myself using. The pincushion looks like curved piecing but is actually a clever trick of the eye and came together in a flash. I chose a few pieces of pink Liberty Tana Lawn and a glitzy button for the middle. Sewing rooms need a little sparkle, too, right? The directions were clear & easy to understand, even when explaining the gusset! I would rate all of the projects in this book for a confident beginner but even seasoned sewists will find inspiration!
Of the 19 patterns in Zakka Home, you'll find some fantastic and actually stylish throw pillow patterns, a simple & sweet quilt pattern and then a dozen different useful, giftable items like embroidered hoops, lavender sachets and this sweet drawstring bag that is perfect as gift wrap! Each pattern takes a simple idea and elevates it to something special. I loved that about this book!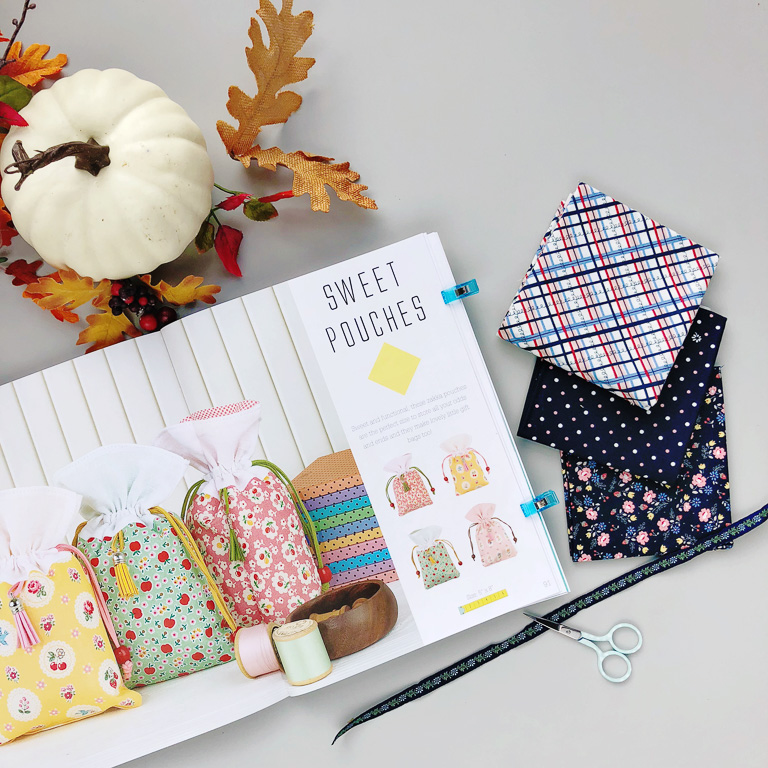 I would give Zakka Home 4.5 stars since it's absolutely stunning and I would like to make at least 5 of the projects. The other half star is because I am a quilter and there's only one beginner level quilt. Many books have just one or two projects and I still consider them a steal since most quilt patterns alone are $9. Here you'll get many useful projects and it's just $18 on amazon.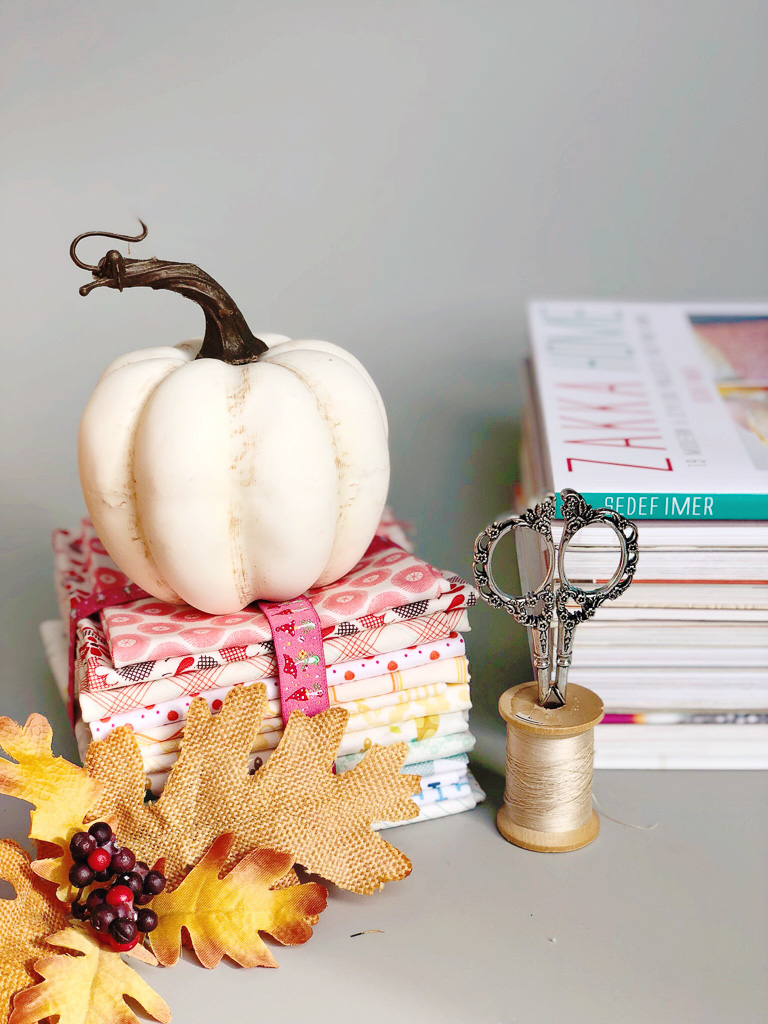 Thank you, Sedef, for including me on this exciting new release! There are more projects from this book to see and make sure to follow along as some fabulous sewists create the projects by stopping by the other Zakka Home blog tour hosts! The schedule is here:
11 November – Laura Cunningham – @laura_zuckerkuss
(some links are affiliate links meaning I make a small commission if you choose to make a purchase through the link from my blog. Thank you for supporting my little blog!)