Thanks for all of your suggestions for naming my heximetry quilt 🙂 I love Marla's suggestion for purplexing (Marla, send me your address!). I may have to make another quilt that lives up to Flaun's promise of Sugar Plum. And Plum Crazy is a fun idea, too. Anyone else feel blessed with beautiful ideas but not enough time?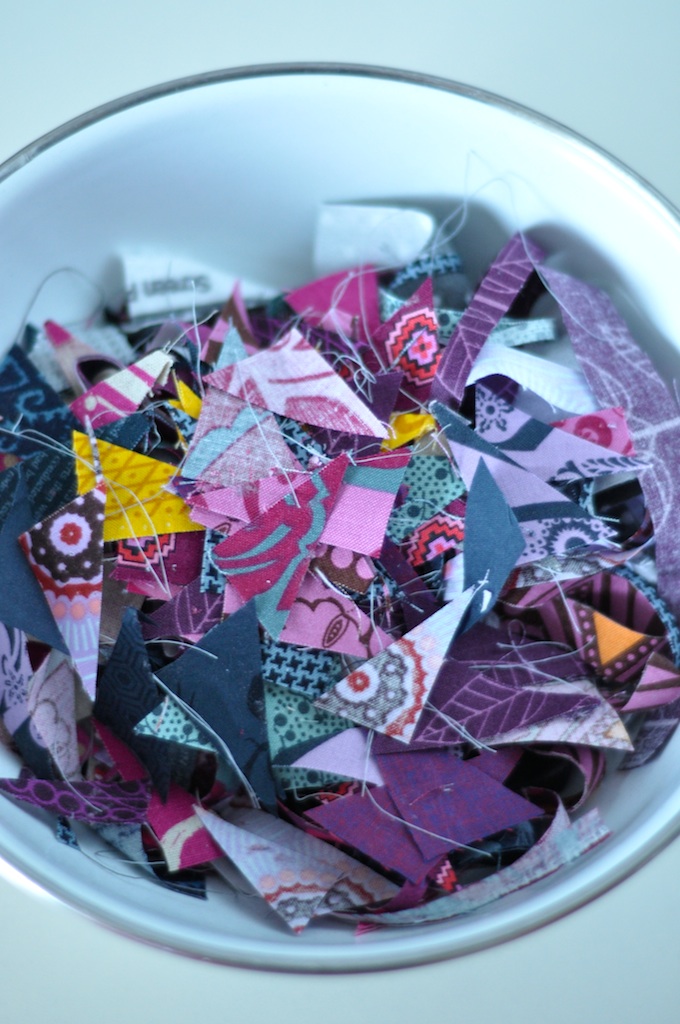 After some cutting and stitching and trimming, I am happy to announce that I have a gorgeous quilt top. I am thrilled with it, but the weather, well, it's not giving me a chance to show this off properly.


So, I'll have to settle for some indoor close up shots, and then a full reveal when I have it all quilted.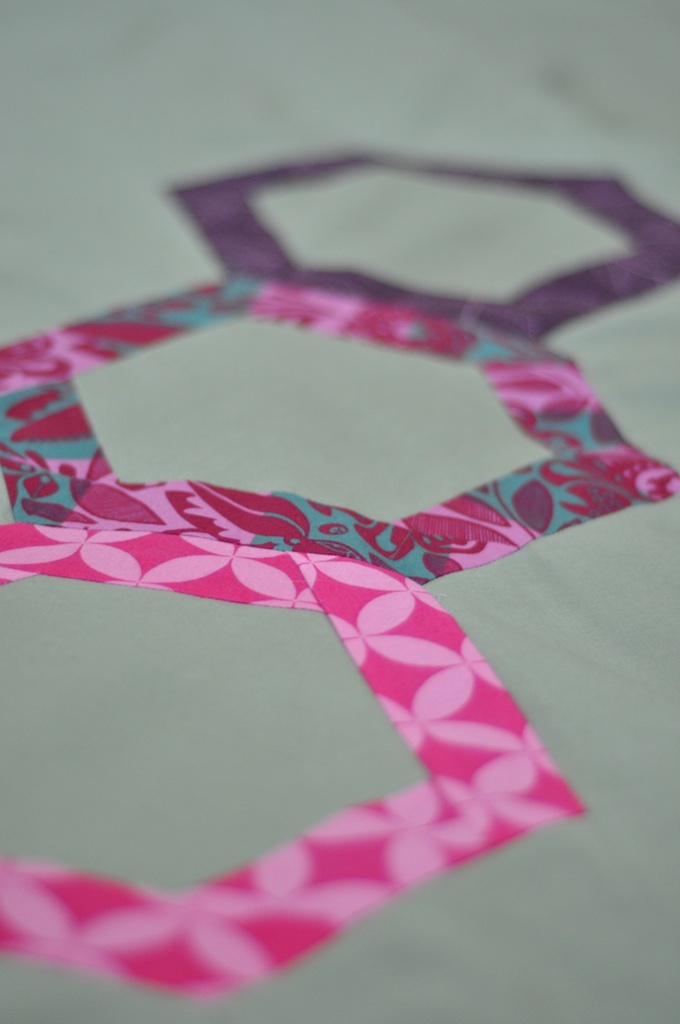 This quilt was a blast to make. It is FAST. And despite the numerous Y-seams, it is straightforward and fairly easy to construct.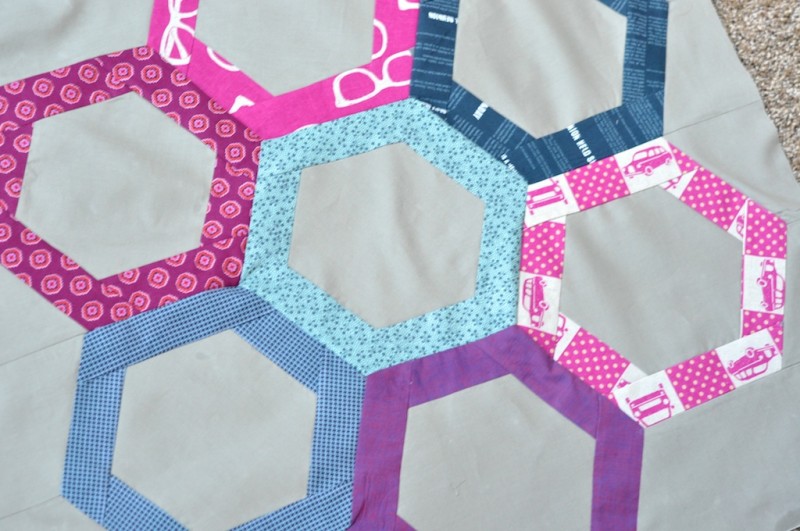 All of the hexagons are whole hexagons. I didn't take advantage of this the way I should have, but once this idea of the print rings and hollow centers struck me, it wouldn't leave me alone. The whole hexagons make this a perfect quilt to showcase fussycutting.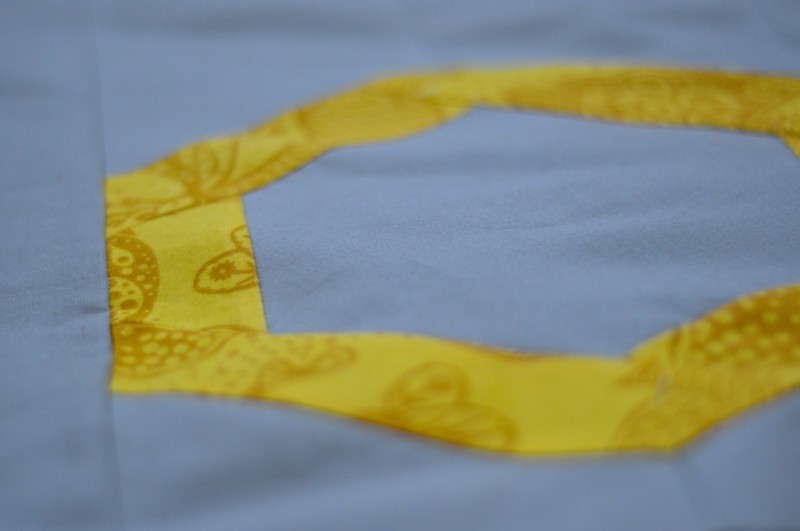 I'll definitely make this quilt again, and maybe I'll use some of my precious Heather Ross. It's time that stuff disappeared from my shelves. I love the possibility of stitching anything I want with those fabrics, but I think I'll love looking at them every day, too.
Now I have two quilts ready to be quilted. Let's see if I can have two new quilts by the end of the month! After all, it's not a quilt 'til it's quilted 🙂
Pattern for this quilt can be found here