You may remember that way back here I posted this little work in progress. It has been, um, ten weeks or so since I started this, but it has finally turned into a finished top. That's half the battle, right?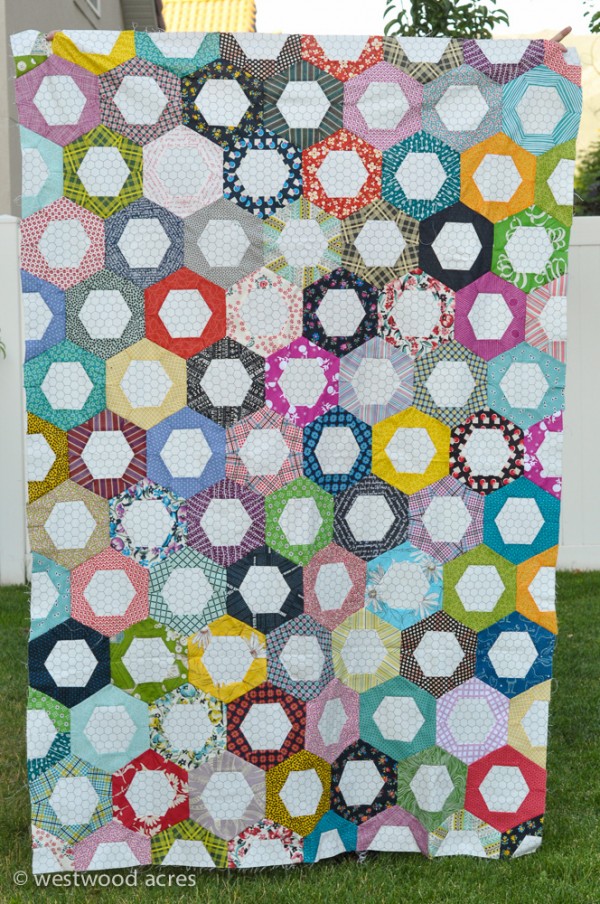 This pattern is designed by Sarah Fielke in her new book Hand Quilted With Love. I really love the shape of it, but if you want to make one, make sure to cut your strips to 2.5″ not 2″ as mentioned in the pattern. I really love Sarah's book. The quilts are gorgeous and inspiring and this one jumped out at me as I thumbed through. Sarah made hers from the Denyse Schmidt picnic and Fairgrounds line from a couple of years ago. I love Denyse's fabric lines so much, and I wanted to make my own Denyse Quilt.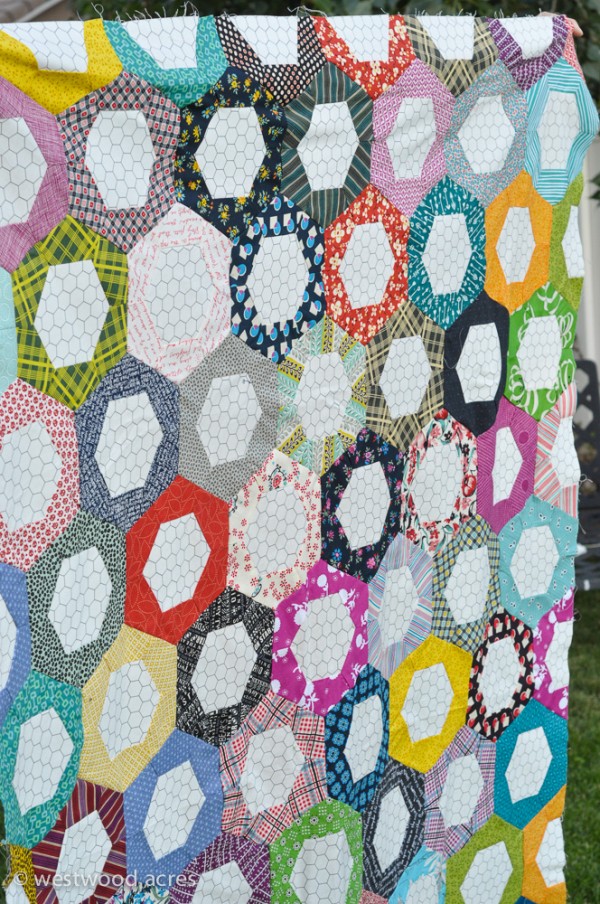 This quilt started with a fat eighth bundle of Shelburne Falls and then I made sure to add pieces from each of Denyse's ranges. There is a little Katie Jump Rope, a bit of the original Flea Market Fancy. I somehow brought myself to cut into the blue seeds I've been saving. There are a few pieces from her Joann fabric ranges, and a large helping of Chicopee.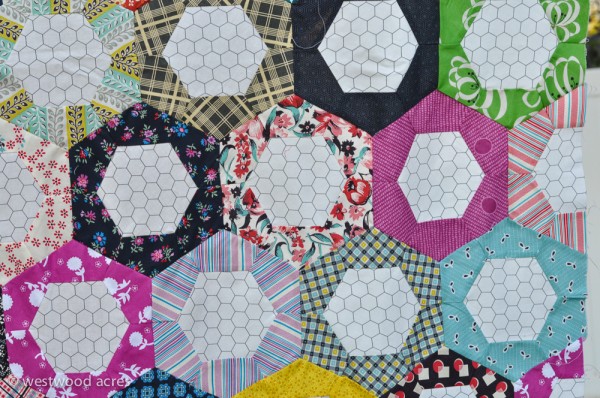 After that, I just started raiding my scrap and remnant drawers. I have some Glimma and Architextures from the remnant bucket in my shop, and a healthy dose of scraps. I love how they all work together.
So, another top is going in the pile. I really need to make the journey to my dining room table so that I can start getting these quilted!