A few months ago I mentioned that I had lost my voice, that I felt a little helpless when it came to blogging. I'm not sure that has changed, but I am trying to force myself outside of my comfort zone. Sometimes, when things around me are changing (for the good!), I tend to fold inside myself a little bit. But I really love to give my quilts a bit of their own voice. Sometimes, I think they may say things I can't say myself.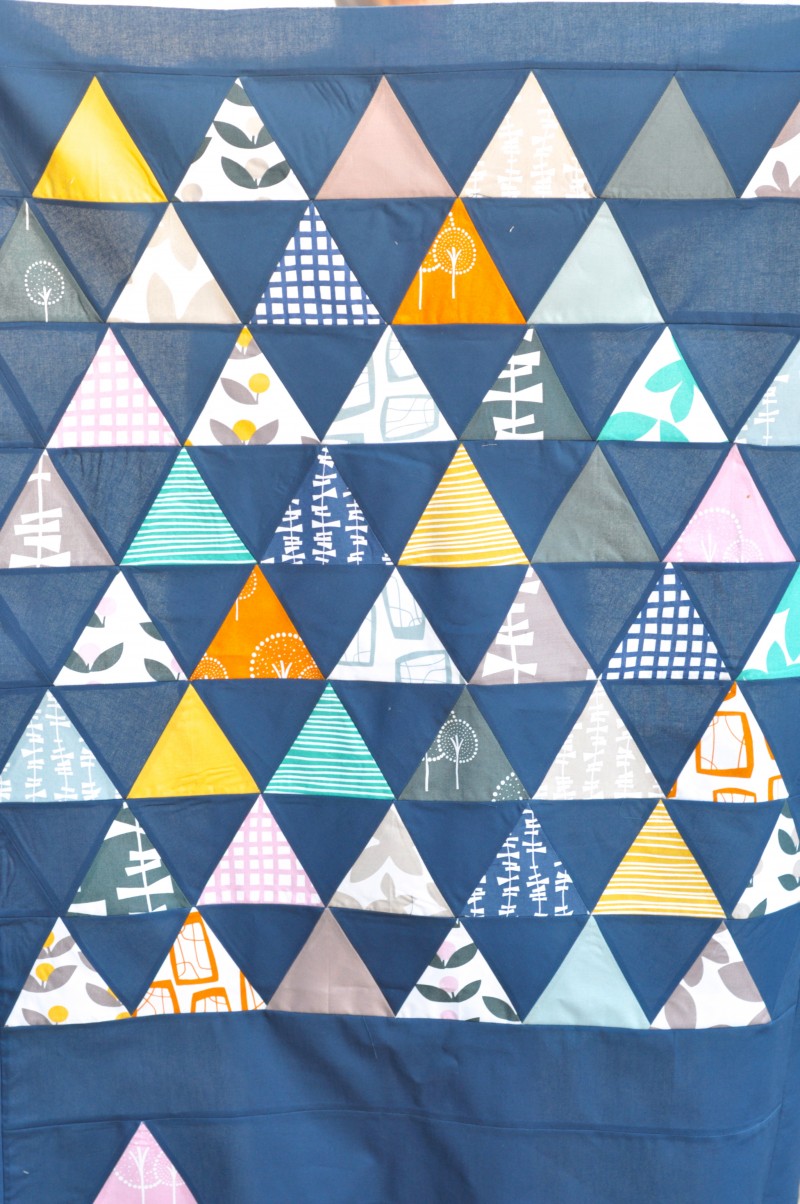 I'm not sure what this little quilt is saying except maybe leaping for joy. Each little triangle in there is exciting to me. I love that they seem almost in flux, as if they are still rearranging themselves, trying to fit in just one more piece of the puzzle. And I love that there is still room for one more piece.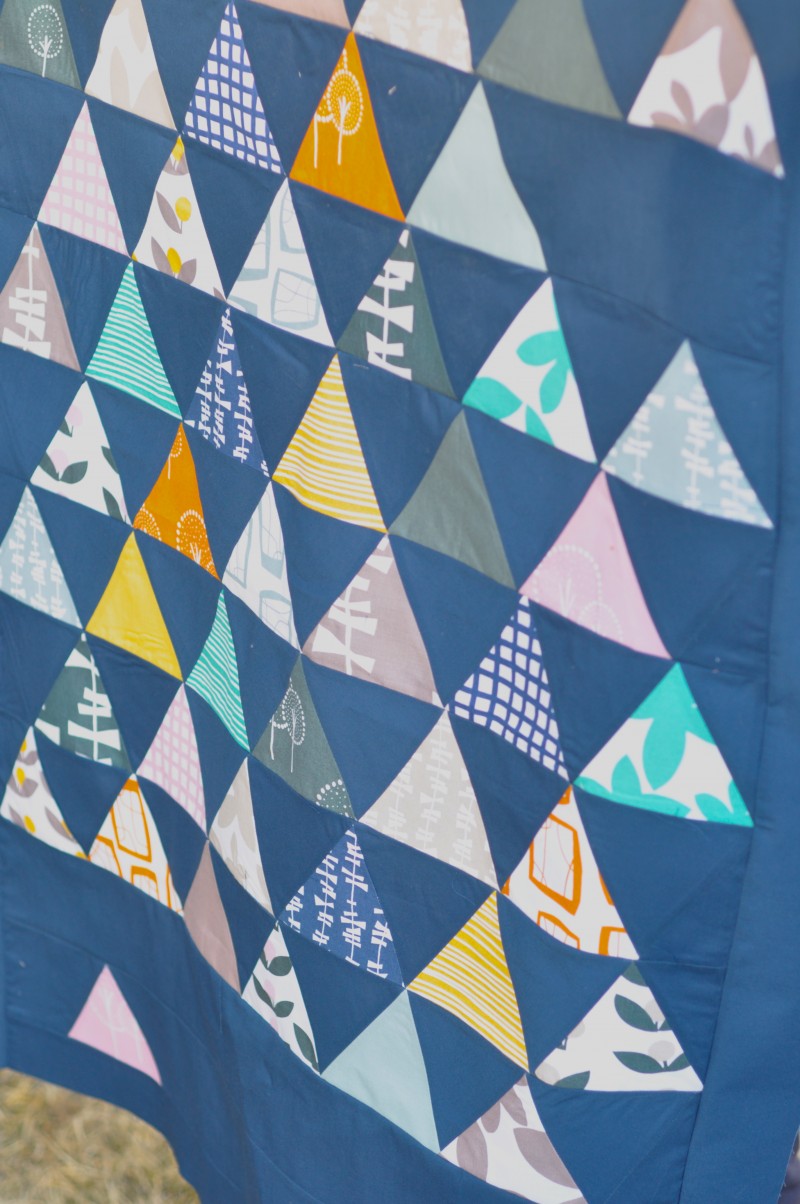 So, the more I look at it, the more this quilt becomes an answer to a question I have been unconsciously asking myself for quite awhile. Could I take on one more thing? How can I fit that into the fabric of our lives? I didn't intend for it to be such a philosophical little quilt. I started cutting triangles, playing with layouts, and this one just spoke to me. When it was done, I breathed a sigh of relief. It answered a question I didn't realize I had been asking. Funny how that happens sometimes.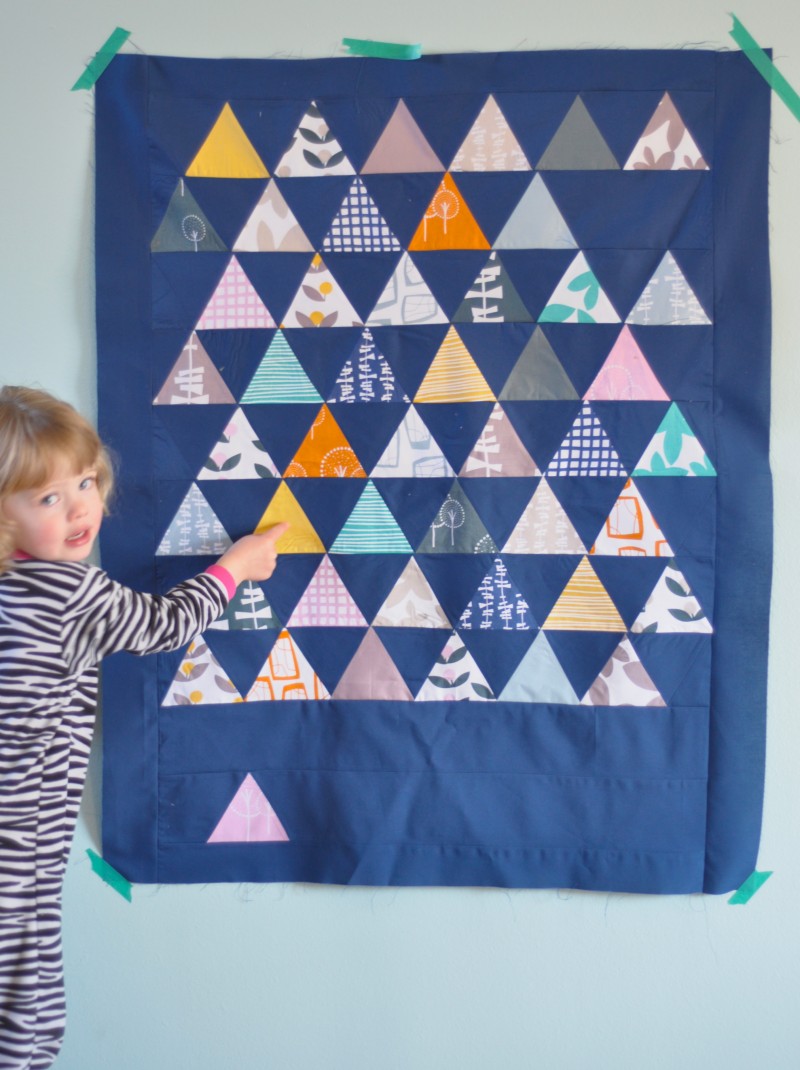 So, here's to change, and growing, and adding beautiful things into our lives. And here's to that amazing little girl, who has changed my world and become such a great little companion. In case you were wondering, she is showing you her 'favorite one'. I'm so glad we added her 🙂
PS: This isn't necessarily talking about babies, 😉 More of a general take-a-meal-to-a-neighbor-watch-a-sick-baby-visit-out-of-town-relatives-lead-a-choir things than the more long term commitment of a chubby, roly poly baby. But we're not ruling that out, yet, either