The best part of a quilt, for me, is the snuggle factor. This is why I have been trending more and more towards flannel backs for my quilts. When I posted a picture of my recent flannel acquisitions on Instagram, I had a few people asking me questions on how I use it.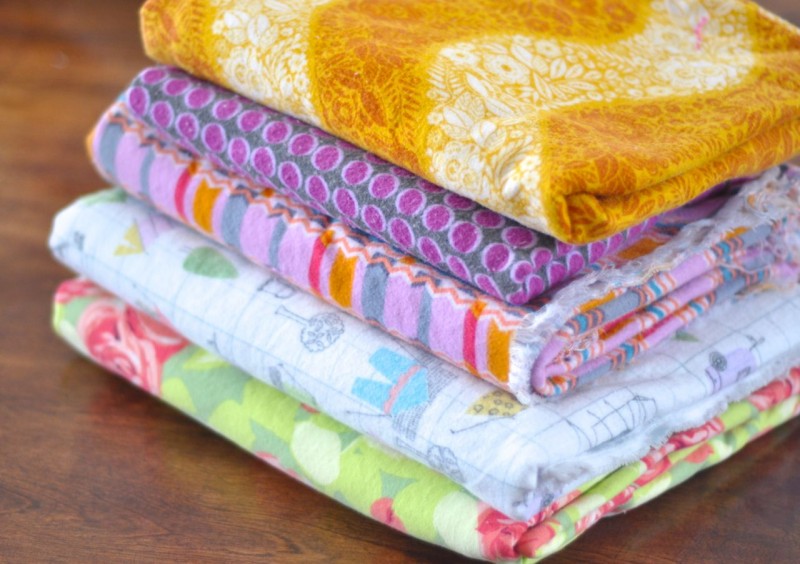 Sewing with Flannel isn't too much different than sewing with Quilting Cotton, but there are a few things to know.
First, ALWAYS prewash flannel before sewing with it. I have found it usually shrinks 2″ on each side, sometimes even more. That is pretty significant when you are quilting and piecing.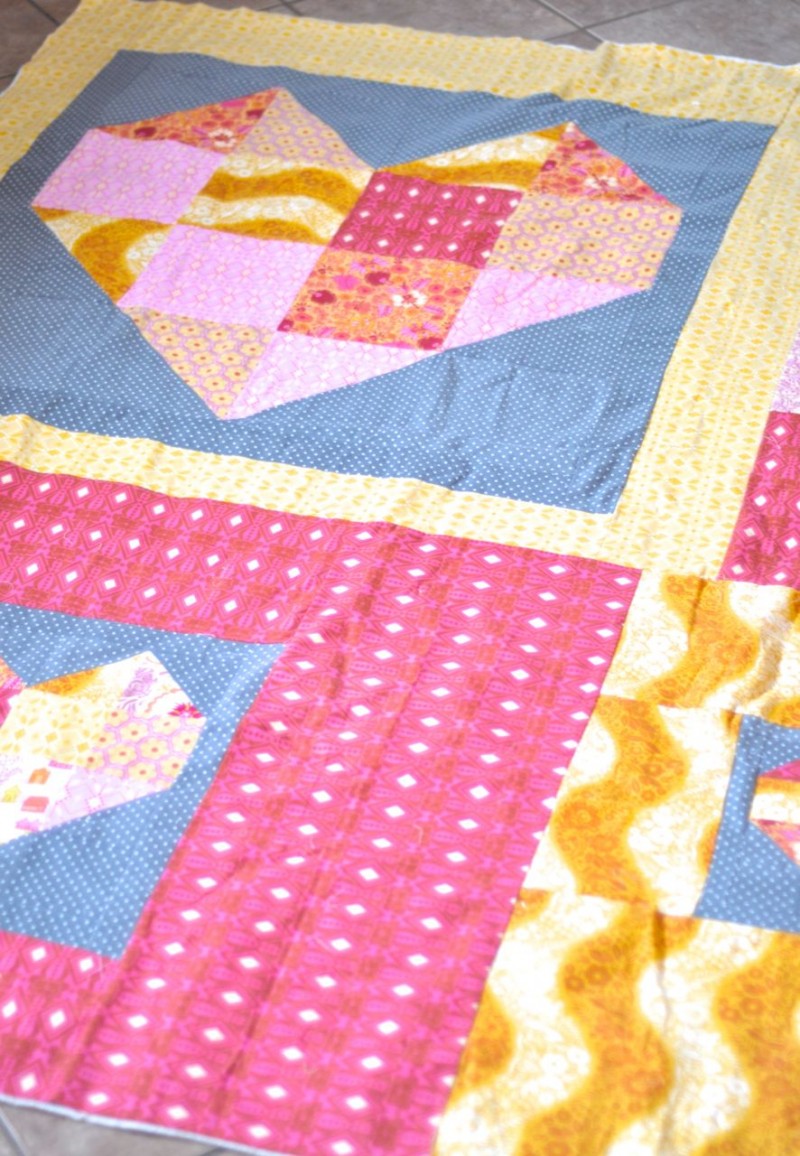 Second, buy quality whenever possible. You can see in my first picture the way that the purple dot has pilled and faded after just one wash. I chose it because the color is perfect for my Purplexing Quilt. You don't want to put in the effort of making a quilt only to have it look ragged after just a few uses. I am seriously reconsidering using that print.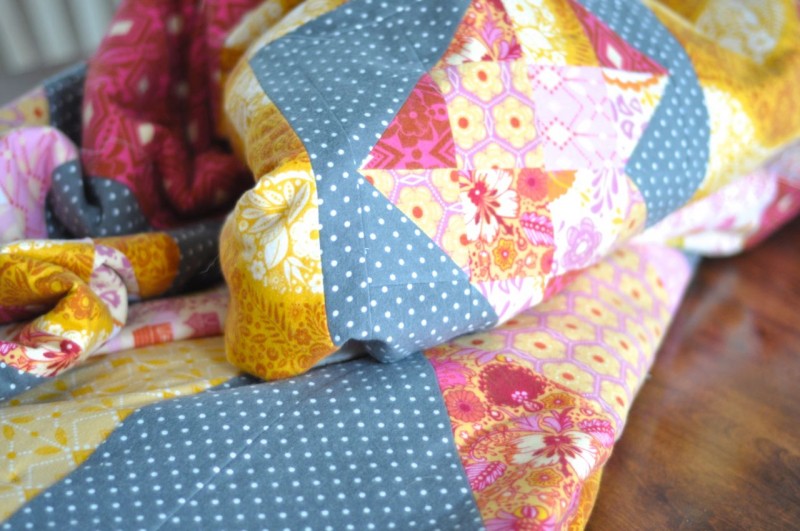 Lastly, when you actually do your piecing, I would suggest pressing your seams open. As you quilt it, you are going to be dealing with a lot more weight due to the heavier flannel. When you press the seams to one side, you are adding bulk in addition to the weight. When you are trying to move around a heavy quilt, the very last thing you want to deal with is a thick bump.
So now I am off to quilt my heart quilt, and hopefully baste a few others while I have the floor mopped 🙂