I have fallen. Hard. Head over heels. I can't stop thinking, obsessing, being drawn to
The Color Turquoise.
And not just any turquoise. This very particular, beautifully blend of blues and greens turquoise.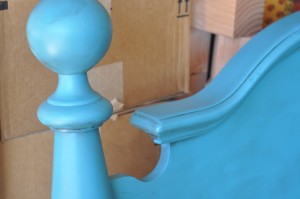 I can't get enough of it. I am painting everything in my house shades of that color. And I am still not sick of it. Pantone may think that tangerine tango is the color of the year, but I can't imagine my year without turquoise.
So, it comes as no surprise that I have chosen this little bundle for my Groovy quilt.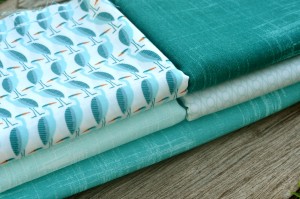 See that pretty print on top? This quilt will be awesome! I think I'll call mine Sea Mist. I'm using 3 separate colors of Laura Gunn's Painter's Canvas (Mermaid,Teal, and Sky) Lizzie House's Hello Pilgrim jewels, and The Herons are an organic from Cloud 9's Across The Pond Collection.
If you join the flickr group (and I highly recommend that you do!) you can download this awesome coloring sheet that Alyssa put together. It really helped me get my ideas down on paper. I used my daughters fancy pants twisty crayons and cut small swatches from my fabric.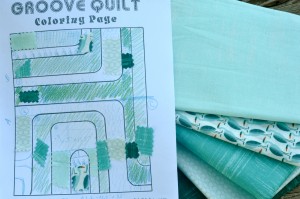 Many people are whipping out their color cards and doing this quilt in all solids. We just got in Michael Miller's Cotton Couture Color Cards in the shop!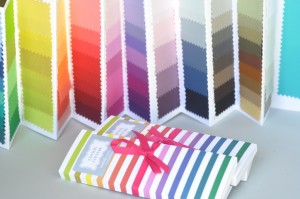 So, head on over to the flickr group, and if you aren't terrified of introducing yourself (like I am), leave a little note in the 'introduce yourself' section. And have a little fun friday night coloring!
PS: The winner of the Groovy Quilt pattern is #3, Jen. You'll have to trust me on this, because I forgot to take a screen shot. Whoops!