I've been stitching. Not fast enough to keep up with the Groove Quilt A Long, but fast enough to be making progress. I named this quilt my 'sea mist' quilt since the colors remind me of the beach where I grew up.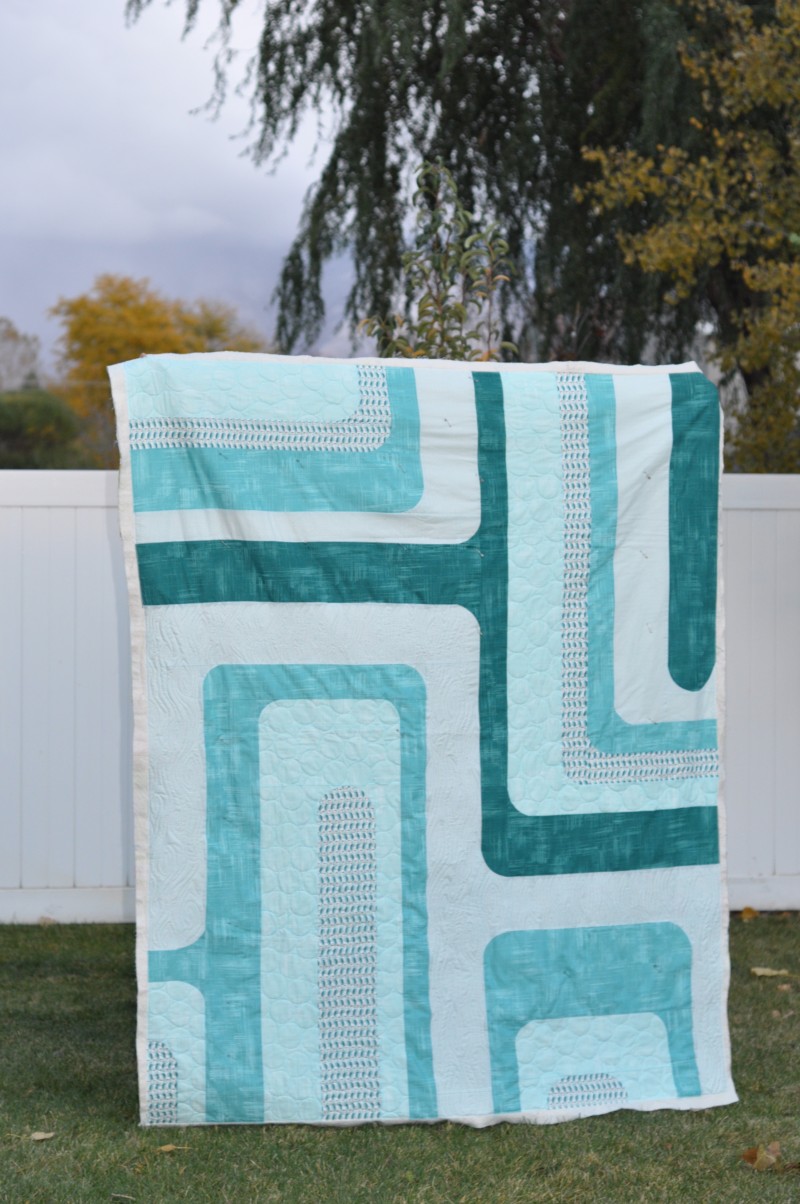 I'm in the middle of quilting, and it is turning out to be so much fun! I had let the quilt simmer for a little while since it wasn't striking a chord with me. I'm so glad I did, because now I am really enjoying the process rather than racing through it. I'm trying a few new things with this one. I attempted 'woodgrain' from the Angela Walter's amazing FMQ book.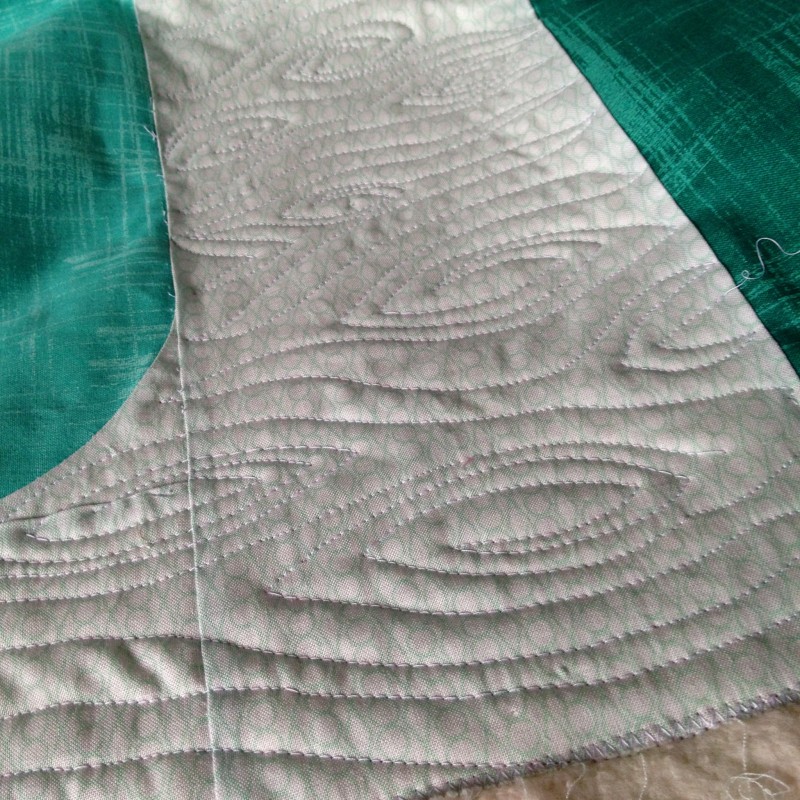 And then I quilted in bubbles. I made this little technique up all by myself. It turned out exactly how I wanted it to and I'll share more on this later.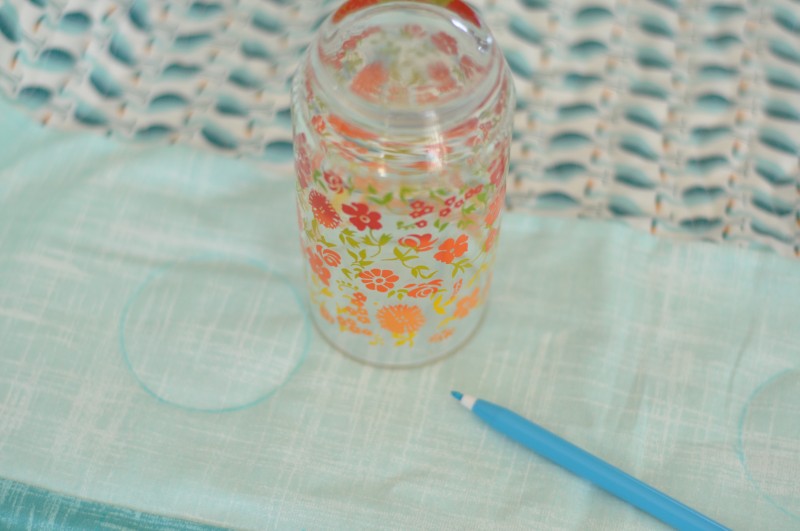 I have quilted 3 of the 5 fabrics in this quilt. After I get back from quilt market, I can make pretty short work of the last two. I think it is going to turn out really well. The back is an awesome vintage sheet I can't wait to share with you!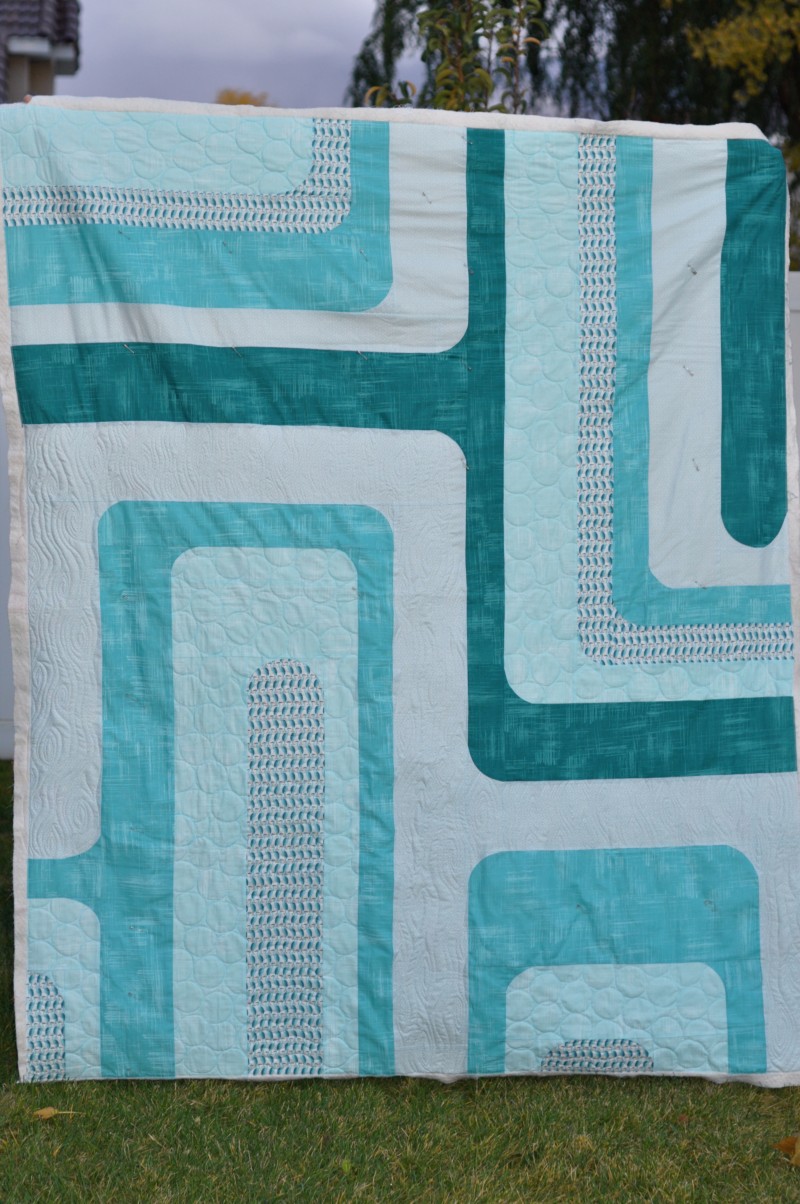 So there you have it.
I'm linking up to Freshly Pieced for WIP Wednesday and Pile O Fabric for the Groove Quilt Along Finale.