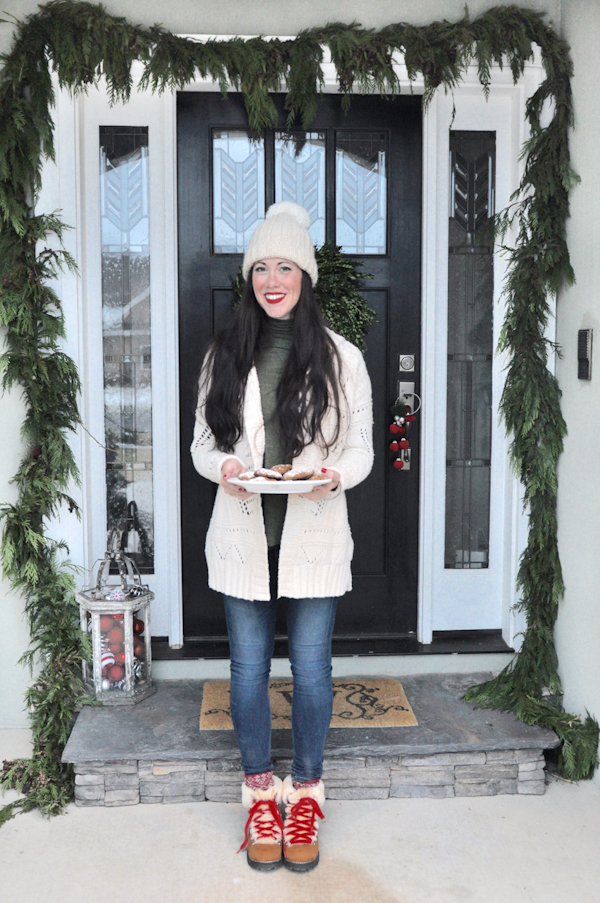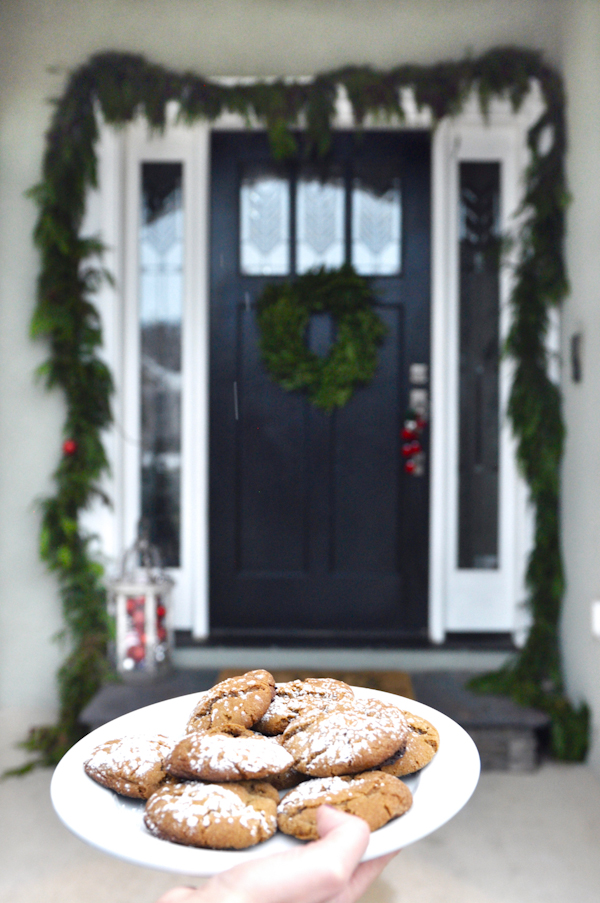 At our house, December is cookie season. Between what the neighbors bring by & what I make for our little family, it can be easy to get a little 'hooked' on a daily treat. And today I'll be sharing my favorite chewy molasses cookie recipe. Neighbors will be asking you for the recipe, guaranteed. Sugar cookies get all the attention this time of year, but if you're ready for something a little more fun, chewy molasses cookies are my favorite!
(don't forget to enter my favorite things giveaway in my previous post!)
If you've been trying to practice self control during this season of sweets, I am going to be no help at all!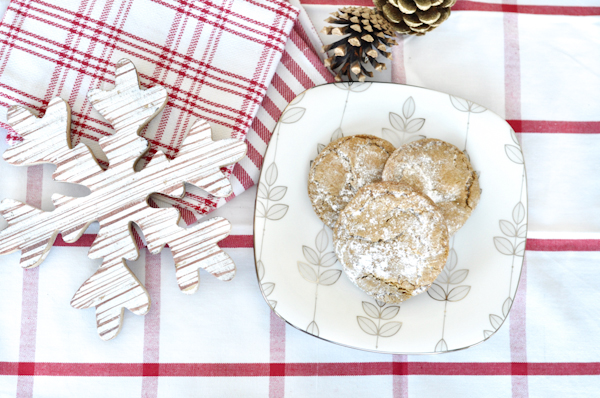 Five years ago last week I became a mom for the first time. I don't need to tell you what a life changing experience that is. I spent nearly 36 hours at home in labor. In between contractions, I made aprons (pattern here) for Christmas presents and made a batch of this molasses cookie dough for the Labor & Delivery nurses I knew I would meet very soon. (My mom baked the cookies while I was at the hospital)
Now, I make these cookies every year and they are still favorites! These are the softest, chewiest molasses cookies you'll ever taste. They work perfectly with my favorite Namaste brand gluten free flour
. These make great neighbor gifts and look pretty fancy sprinkled with just a bit of powdered sugar!
Serve with a little hot cocoa & a candy cane and you will be feeling ready for Christmas in no time!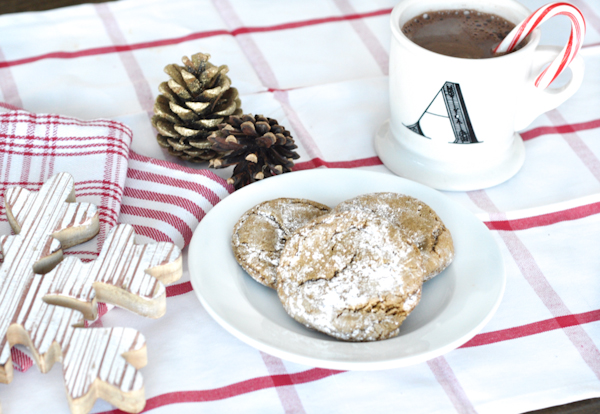 Chewy Molasses Cookie Recipe
Recipe adapted from Betty Crocker Cookbook
1 C Sugar
3/4 C Sour Cream
1/2 C Coconut Oil
1/2 C Butter
1/2 C Molasses
1 Large Egg
2-3/4 C Namaste Brand Gluten Free Flour Blend

1-1/2 t Baking Soda
1 t Cinnamon
1 t Ground Ginger
1/2 t Salt
Powdered Sugar for dusting
Preheat oven to 375 degrees.
Beat Sugar, Molasses, Sour Cream, Coconut Oil & Butter in a mixer. Add the egg.
Mix the dry ingredients together in a separate bowl. Add them slowly to your wet mixture on medium speed.
Refrigerate for 20 minutes.
Drop teaspoon fulls on a parchment lined cookie sheet.
Bake 10 minutes. Let Cool 10 Minutes & Sprinkle With Powdered Sugar. Then drop off at your neighbors' home so you don't eat all of them!
I hope you are having a happy holiday season!!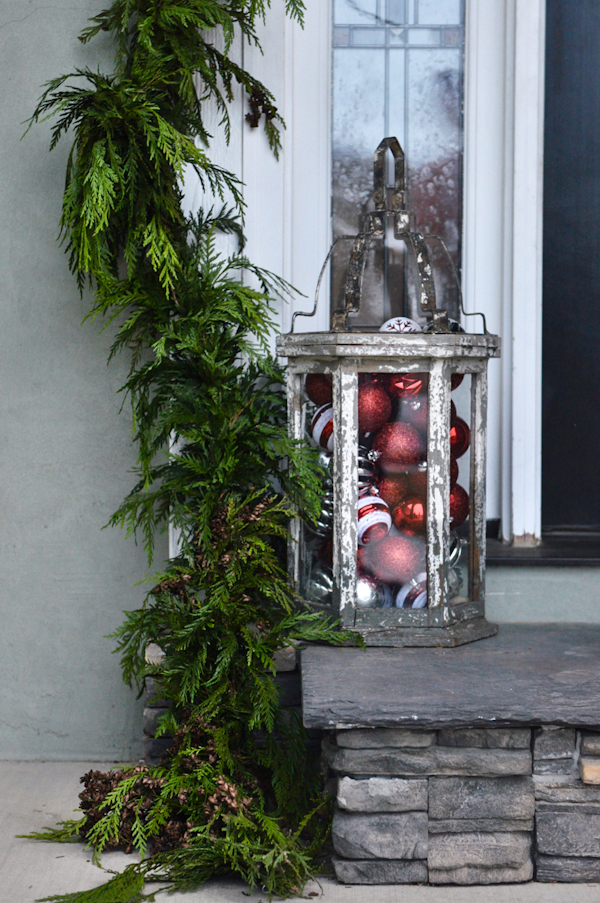 (some links above are affiliate links, which means I make a penny or two if you click the links. As always, thank you so much for supporting my blog!)