Before I tell you how to make these amazing, caramel filled pumpkin cupcakes, you need to know that they did not make it to the party. They didn't even make it until Weston got home from work. Because our labrador retriever ate them. All of them. Wrappers and all. And I'm still a little mad about it.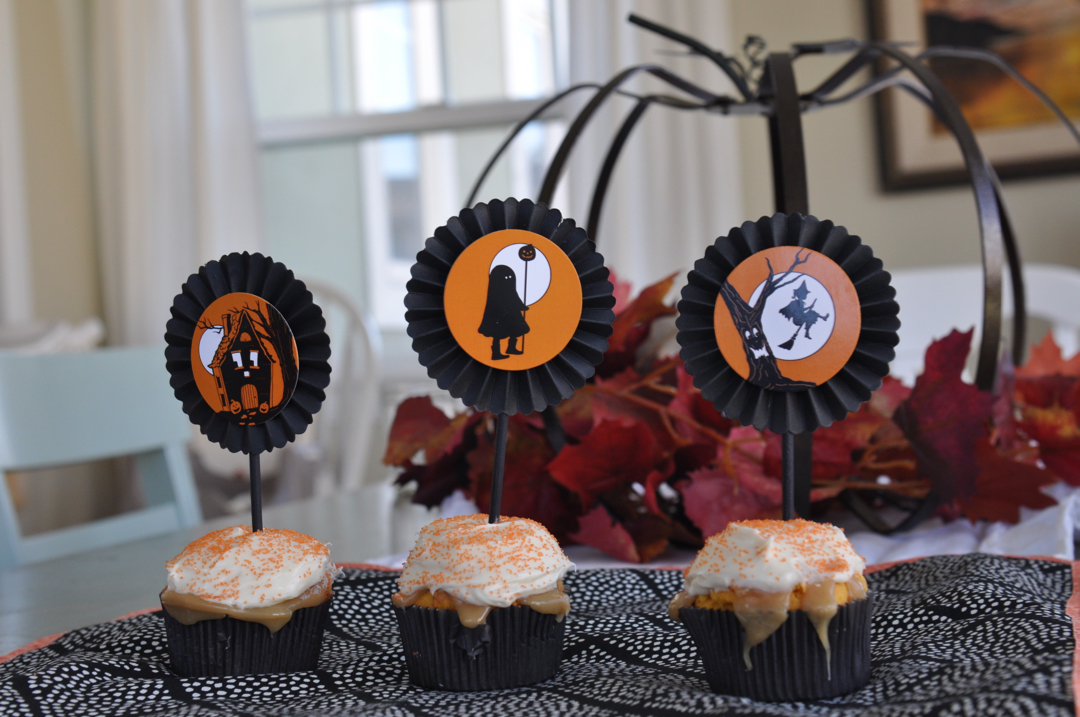 You see, we had a grand plan for a Halloween party. I made cloth napkins, we made these amazing pumpkin cupcakes, we frosted them and we set everything out. Then I hopped in the car to grab my little girl from dance. I waved to my husband as he drove into the subdivision and I drove out. We missed each other by a minute, maybe.
When he came in, he wondered why all the party supplies were on the floor, untouched. Not even a lick of frosting remained. But the cute paper signs didn't show any evidence of wear. He called and asked where I'd put the cupcakes. It took me a second to realize he wasn't kidding. Luckily, one hadn't been frosted yet, so Weston still got a gluten free treat (yay!).

So, while my dog is in the, um, doghouse, I'm going to share my little pumpkin cupcake hack with you. It all started with a a gluten free cake mix (on amazon here)
. I added in a cup of pumpkin mash, 3 eggs & 1/3 cup of milk. Then, I baked them for about 20 minutes at 350.
When we popped them out of the oven, we used a toothpick to poke a bunch of holes in the top of the cupcake.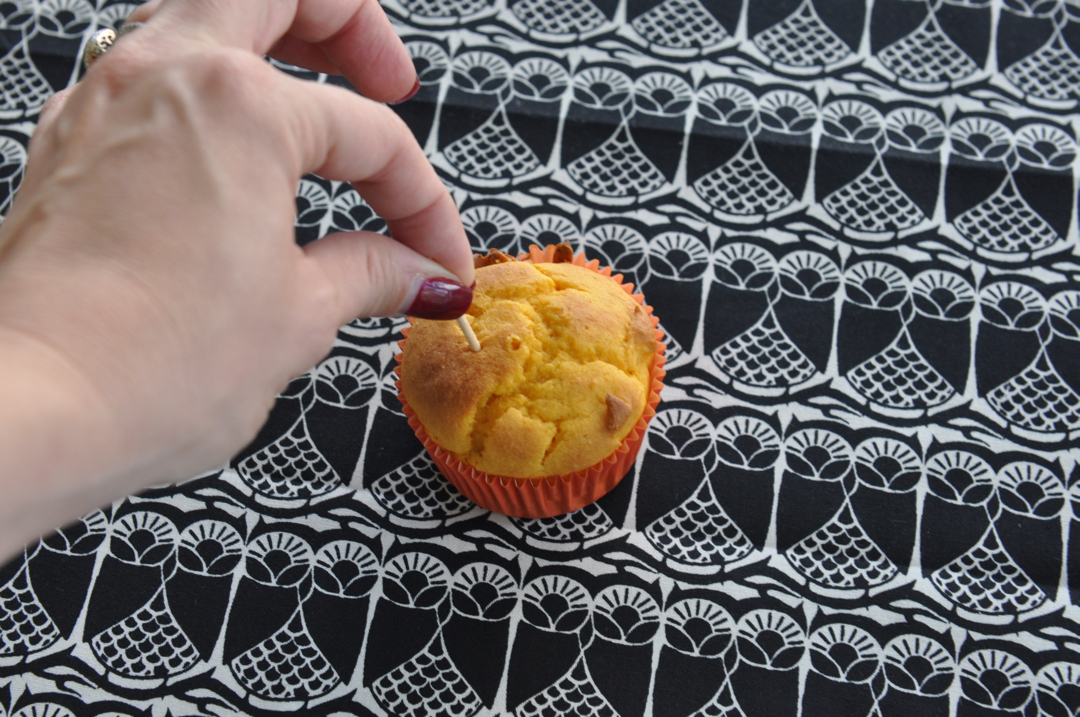 Holey cupcakes…..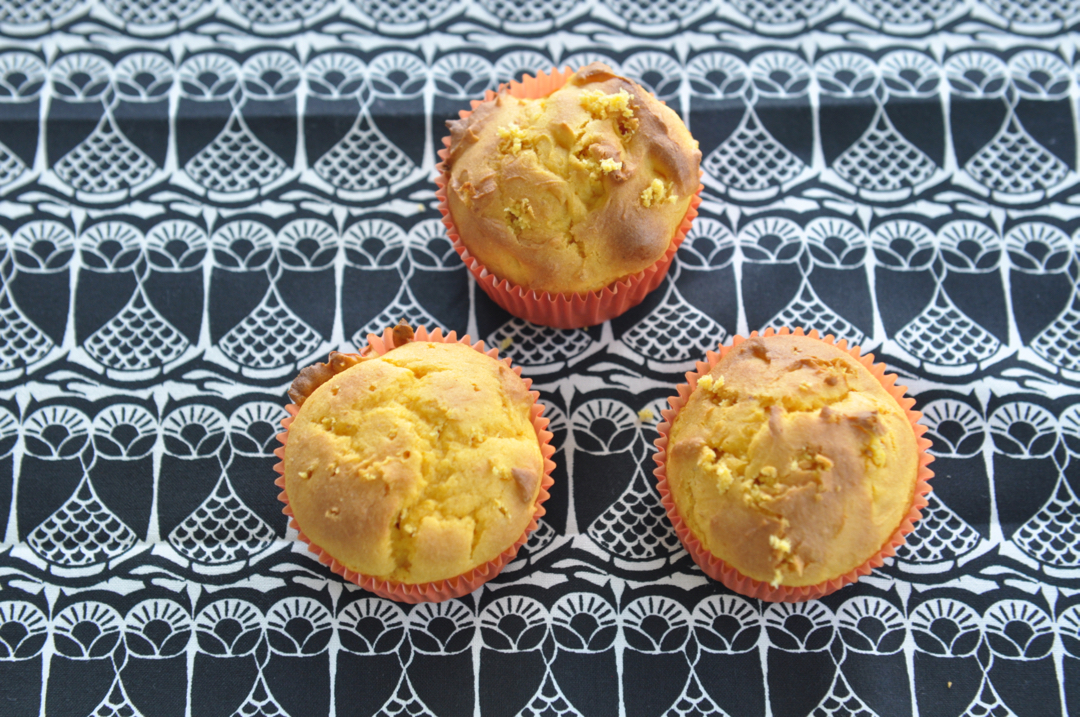 Pour melted caramel over the top. You can buy sauce at the store, or we melted some of the AMAZING handmade caramels from our shop.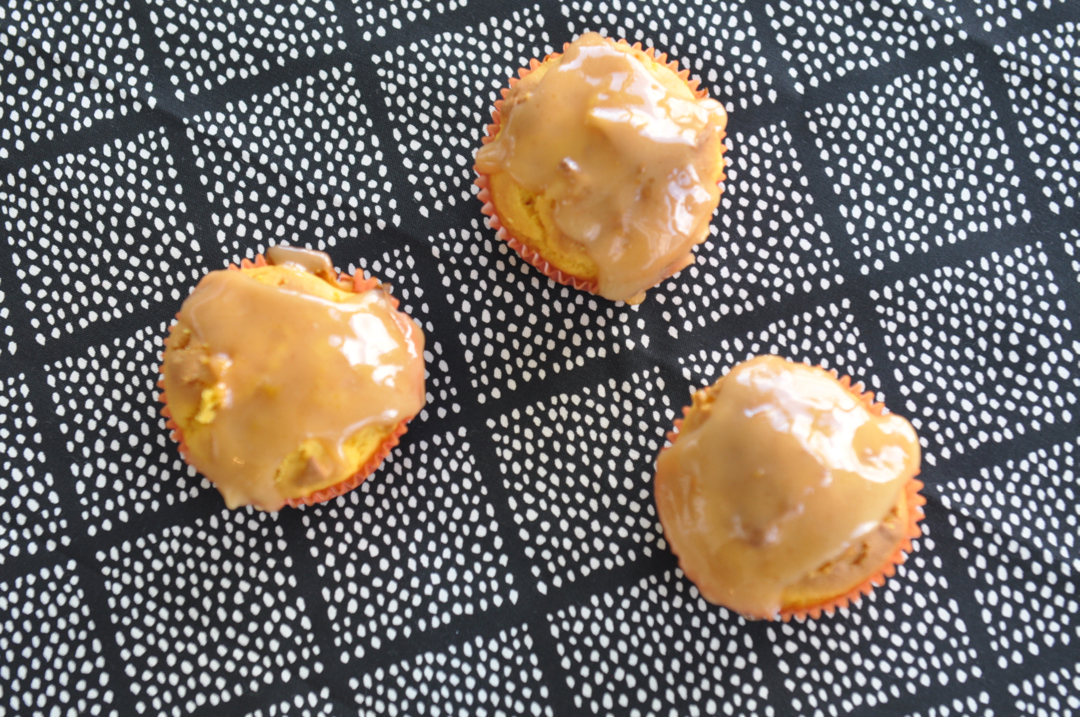 Then, it's time to frost and and decorate them! And then eat them all immediately so no one else has the chance to steal them all!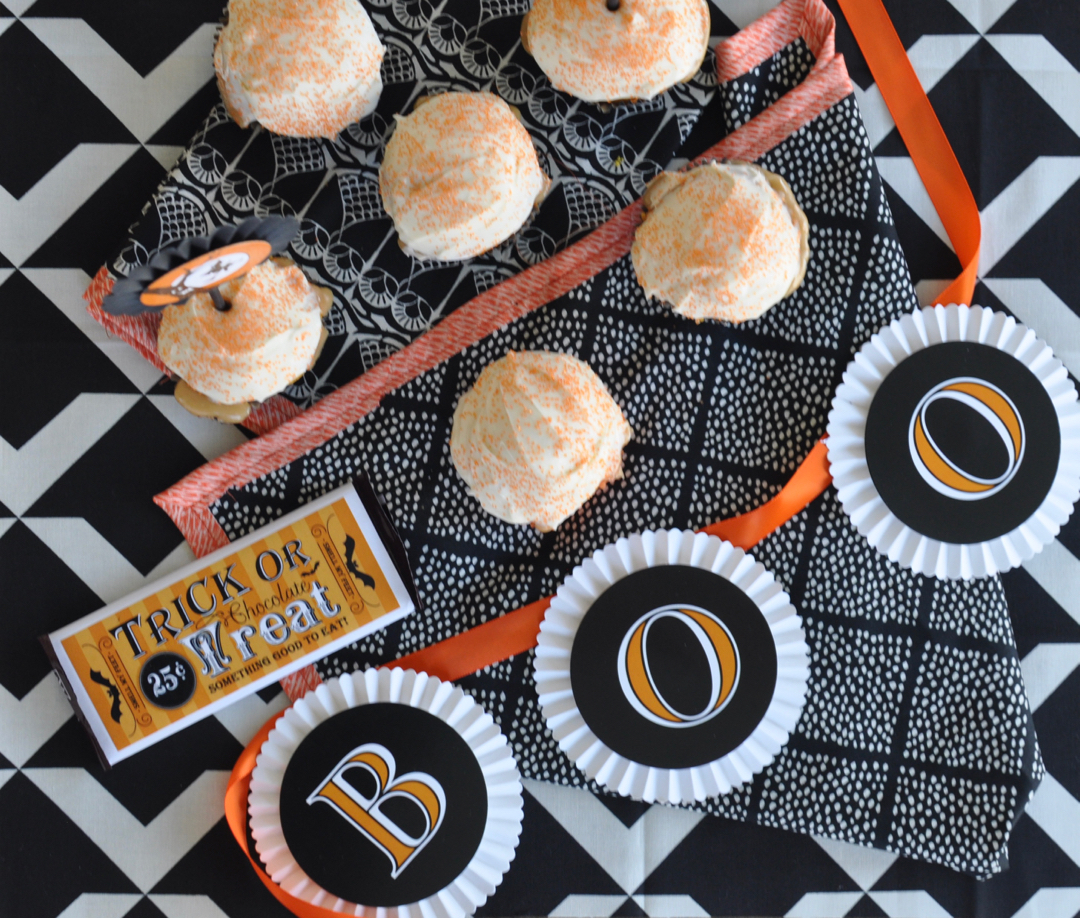 I hope you have a Happy Halloween Weekend and get to do lots of pumpkin carving, last minute costume creating & candy corn eating! Thanks for reading my little blog!
Fabric is Black & White from Cotton & Steel
Party Supplies are C/O Loralee Lewis
And I used this cake mix on amazon here
Does anyone else have a subscribe & save problem?